Hunt Royale Gameplay Basics
A few days ago I took a break from my @Splinterlands journal to focus on a fun little mobile game that I enjoy called Hunt Royale. You can read the original post here.
Today I want to go over some of the basics of the game and provide a better introduction.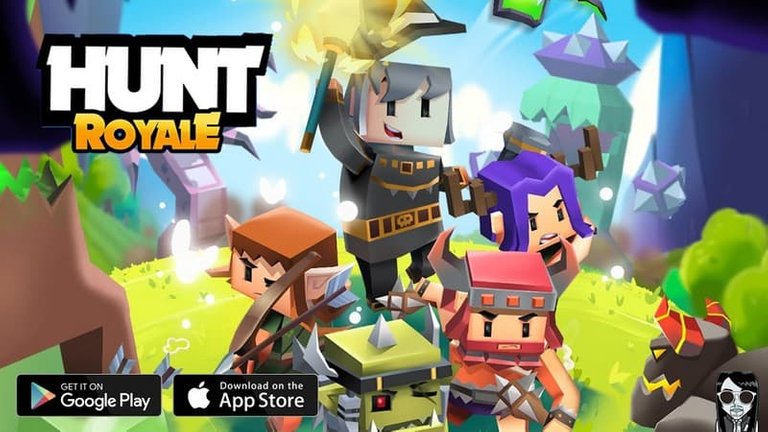 Unlock Your Heros
The primary focus of Hunt Royale is unlocking Hero characters and using them in battle against monsters while competing against other players for the most hunt points.
Heros are unlocked my opening reward chests, and the more you open the faster you can collect Hero cards to level them up and compete with new abilities. This concept will not be unfamiliar to any Splinterlands player. You can also grab the latest Hero releases by purchasing a Premium Pass at the start of a each new season.
There are three ways to earn reward chests:
1. By claiming your free rewards every day! Ads are displayed for each claim. You can remove the ads and streamline the process by purchasing a monthly subscription.
2. By completing your daily quests to move up the season's ladder level, unlocking prizes and in-game currency along the way.
3. And by collecting trophies with each win! Trophies are Hunt Royale's ultimate reward system and help separate the game leaders from the beginners. They are also essential for contributing to your Clan, unlocking more cards and special abilities.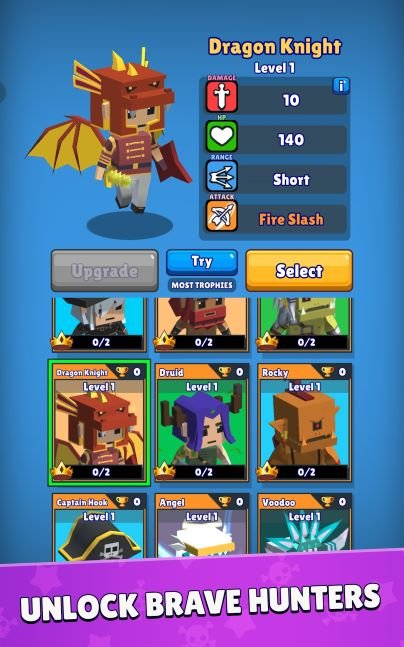 Special Abilities
When hunting monsters with your Heros, each monster killed will give you some experience points (XP) which help unlock special abilities as you play the game.
Stacking your abilities with the right powers is what every player is after for each of their Heros. Items such as faster attach speed and increased range distance are all on the menu.
Players can unlock and collect a permanent abilities pool for each Hero. You can choose up to three that can be applied at the start of each game, making a significant difference in the results of the battle. However, there is one major suggestion when collecting abilities:
Never level up a Hero past 5 until you are ready to open up their abilities pool!
Permanent abilities start unlocking at level 6. If you have a dozen Heros past that mark, then the pool size increases and you may have to wait longer to get the permanent abilities you really want. Focus on one Hero at a time until their pool is full!
Spending Your Gems
There is one other important word of advice for the beginner when it comes to spending gems, which is one of the Hunt Royale in-game currencies:
Only spend them on them on token boosts and event tickets! Token boosts help push you up the ladder level that I mentioned earlier, and even ticket provide you with valuable chest to open after completing the event.
If you would like to give Hunt Royale a try, please consider joining with me! Simply use the share code pictured below when signing up: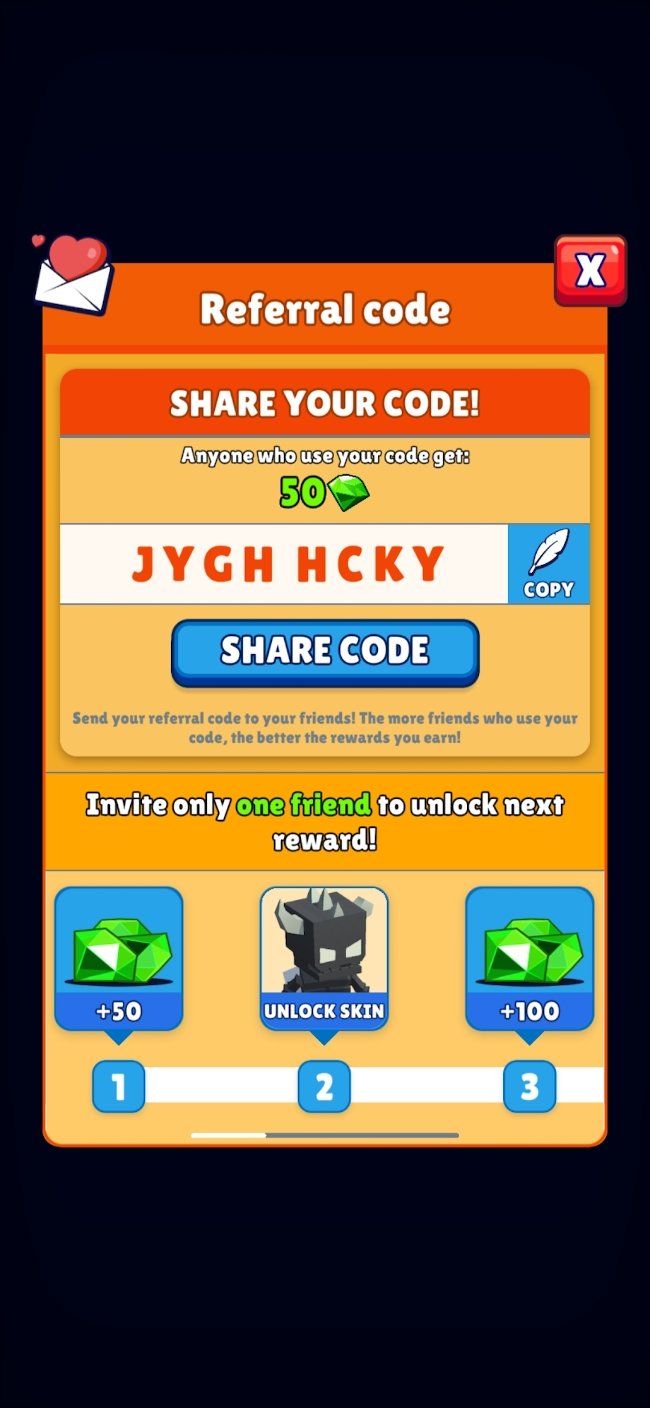 ---

Thanks for reading.
My first priority as a gamer is Splinterlands! You can support my @Splinterlands journey be checking out some of my previous posts:
Day Eight - The Joy Of Thorns - Day 8, My Splinterlands Journey
Day Seven - One Week In - Day 7 of My Splinterlands Journey
Day Six - Do You Play Hunt Royale?
Day Five - More Gold! - Day 5 Of My Splinterlands Journey
Day Four - 3 Rare Cards In 1 - Splinterlands Pack Opening and Game Progress
Hve fun,
McG @cryptomajika
---
---