Trying Out The New Peakmonsters Pack Analyzer
A few days ago, @peak-monsters released a new set of tools to help "navigate the Chaos": Bulk Open Packs, Bulk Combine, and Analyze Packs.

I'm still too new to really take advantage of the bulk open and combine options. However, I think it might be cool to try out the Analyze feature and get a better idea how well my pack openings are going so far.
It's been 11 days since I started my Splinterlands journey and I've been able to open 1 new Chaos Legion booster pack every single day!
Pack Analyzer
Here are the results:
55 cards in total from 11 packs.
39 common cards.
16 rare cards.
3 of the cards were gold foil!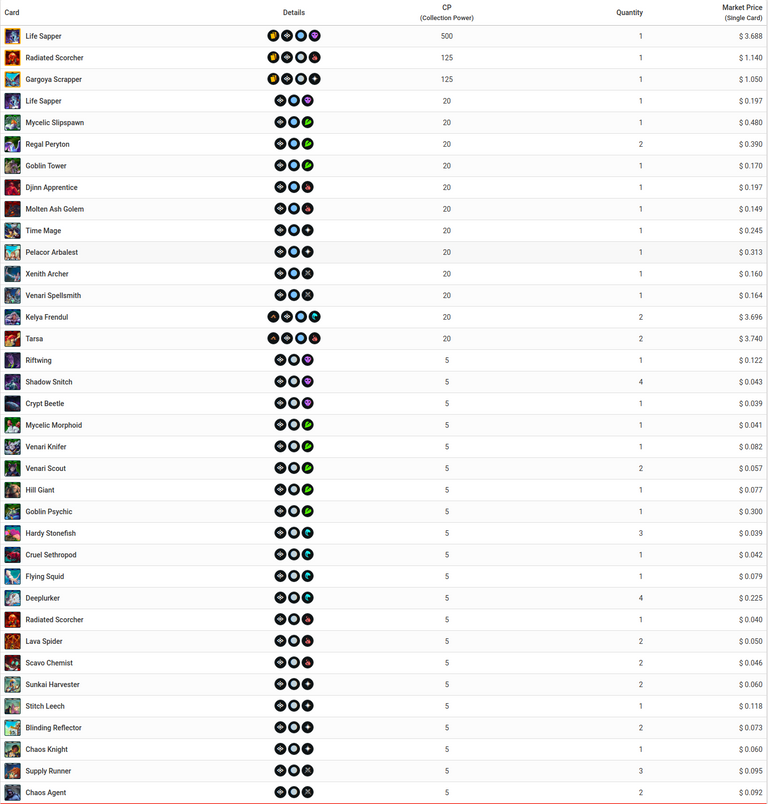 The total value of all cards is standing at $26+ as of this writing. $44 was spent on the purchase of these packs. Considering I am now earning DEC with every win, I'm very happy with the results so far.

This snapshot doesn't include the 5 reward cards I've earned over the past 11 days, including a couple of rare Djinn Renovas.
Unfortunately there are no epic or legendaries yet, but I know this will change over time :)
Today's Pack Opening
My eleventh day Chaos Legion pack opening went fairly well. Stitch Leech, Venari Knifer, summoner Kelya Frendul, Blinding Reflector, and Xenith Archer were all on the menu.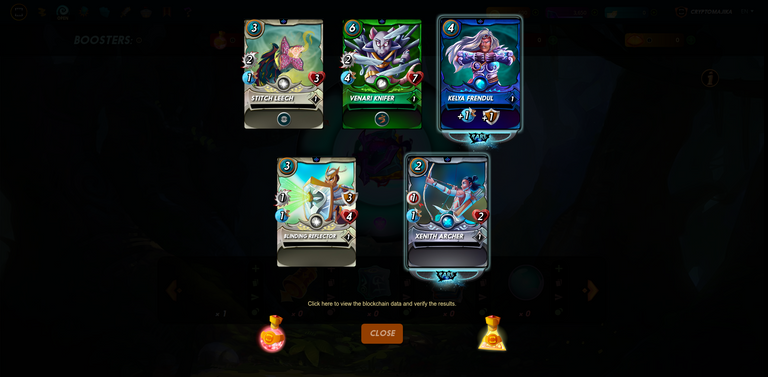 It's always seems a nice bonus to get another summoner card for the collection :)

Thanks for reading :)
You can support my @Splinterlands journey be checking out some of my previous posts:
Day Eight - The Joy Of Thorns - Day 8, My Splinterlands Journey
Day Seven - One Week In - Day 7 of My Splinterlands Journey
Day Six - Do You Play Hunt Royale?
Day Five - More Gold! - Day 5 Of My Splinterlands Journey
Day Four - 3 Rare Cards In 1 - Splinterlands Pack Opening and Game Progress
All the best,
McG @cryptomajika
---
---