First Battle and win with my new purchased card!!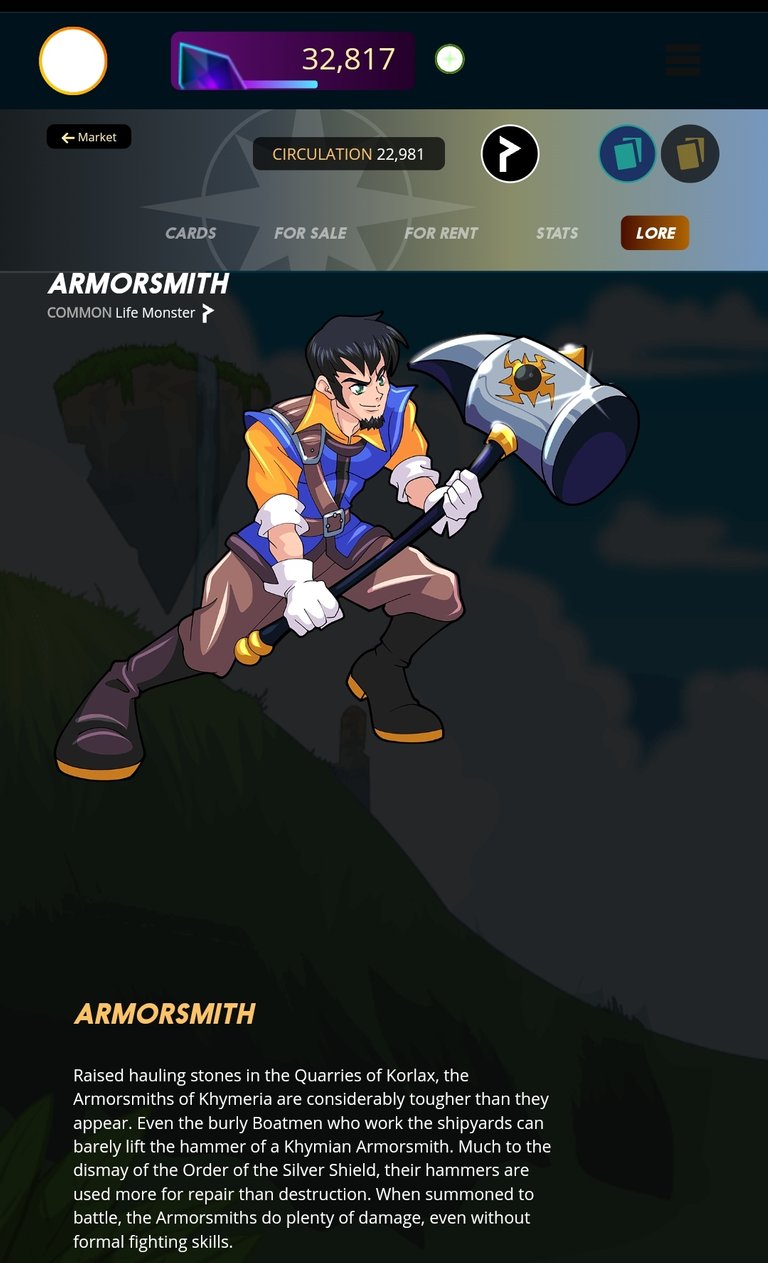 Armorsmith is a card that had ruined my day many times in the past, from now on is in my deck and it will help me to ruin the day of unsuspecting victims!!
I had to spend 13.5$ to get him in my deck, but i guess it's a worthy card that will being me more very soon.
Firt battle with Armorsmith was a complete annihilation of my opponent, success!!!!
https://m.splinterlands.io/#/battle/game/process/sl_e397e255806e5e5d37d11065e2c055a3
Posted Using LeoFinance Beta
---
---