I'm still weak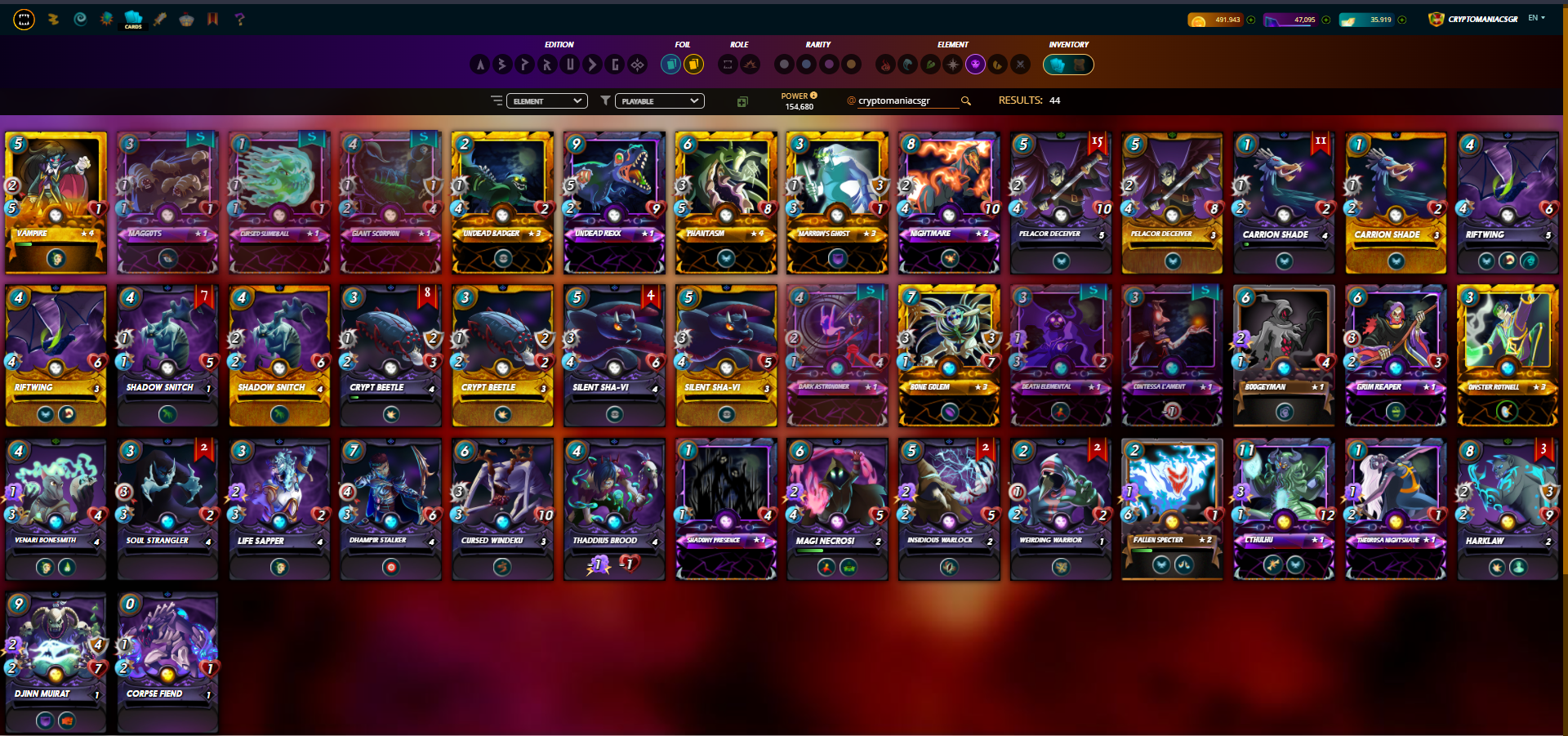 After yesterdays shopping i thought that my Death Splinter got enough strength to be playable in the gold leagues with more easiness, but i learnt today with the hard way that im not even close to be competitive in the Gold II with my current death power. Yes i have some good cards, yes i leveled them up, but i missing so many cards that make the Death Splinter lethal. If i had to mention some of those cards those would probably the majority of Beta set, cards like a lvl 4 Skeleton assasin, a lvl 4 Animated Corpse, a lvl 4 Haunted Spirit etc. They might be just common cards but they offer great versatility for my gameplay. Right now those card are very expensive for me (not just buy a copy but lvl them at least in lvl 4) so i decided to add some more raw power and a good offtank that i was missing, Djinn Muirat will do the job for now with the almighty Gorlodon coming soon! What i really miss is a super tank like Dark Ha'on (so many uses this card!!) but he is very expensive card and im not seeing the way to buy him soon.. For the lees expensive ones as i said Golrodon will be one, with the Soulstorm, Dark Enchantress, Phantom Soldier and Lira the Dark being the follow ups!
They will cost me a lot for sure, but is a price that i have to pay because of my Plebisness in the early days, when the game still called steem monsters..


Those are only for the Death Splinter, but im buying cards from all the splinters using my rewards from the game and other sources. With no special presentation i will mention the last additions. I just have to say that i was own those cards before and i just bought what i need to lvl them 1 lvl (from 4 to 5 the commons and from 3 to 4 the rares).
A lvl 5 Pelacor Bandit

A lvl 5 Cruel Sethropod (i like this one so much!)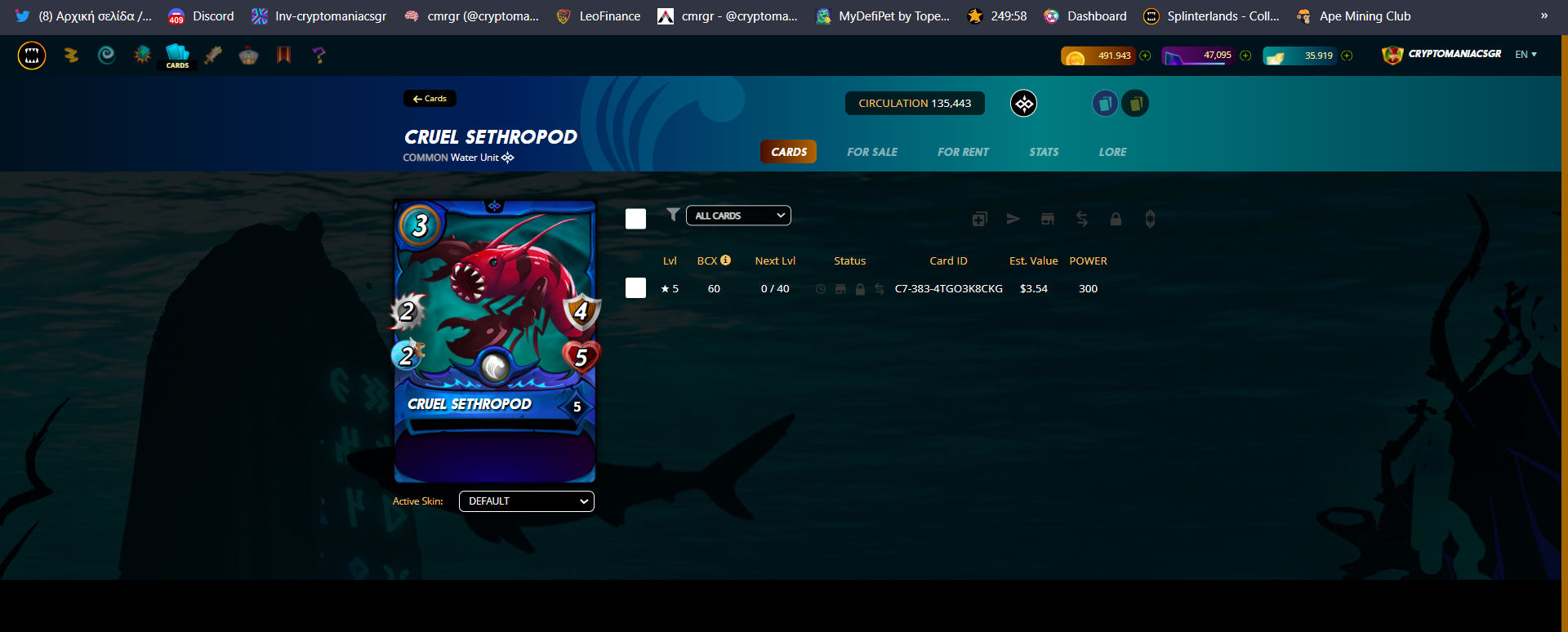 A lvl 4 Venari Wavesmith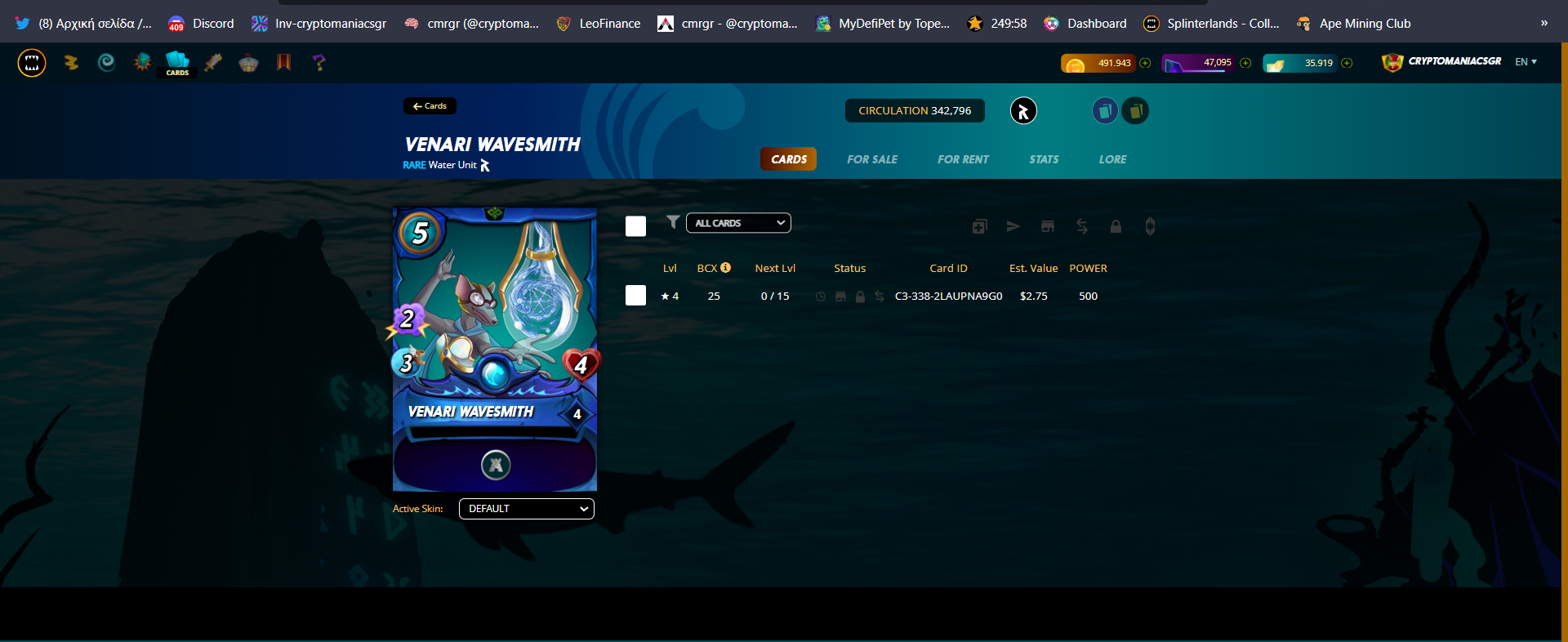 A lvl 4 Angelic Mandarin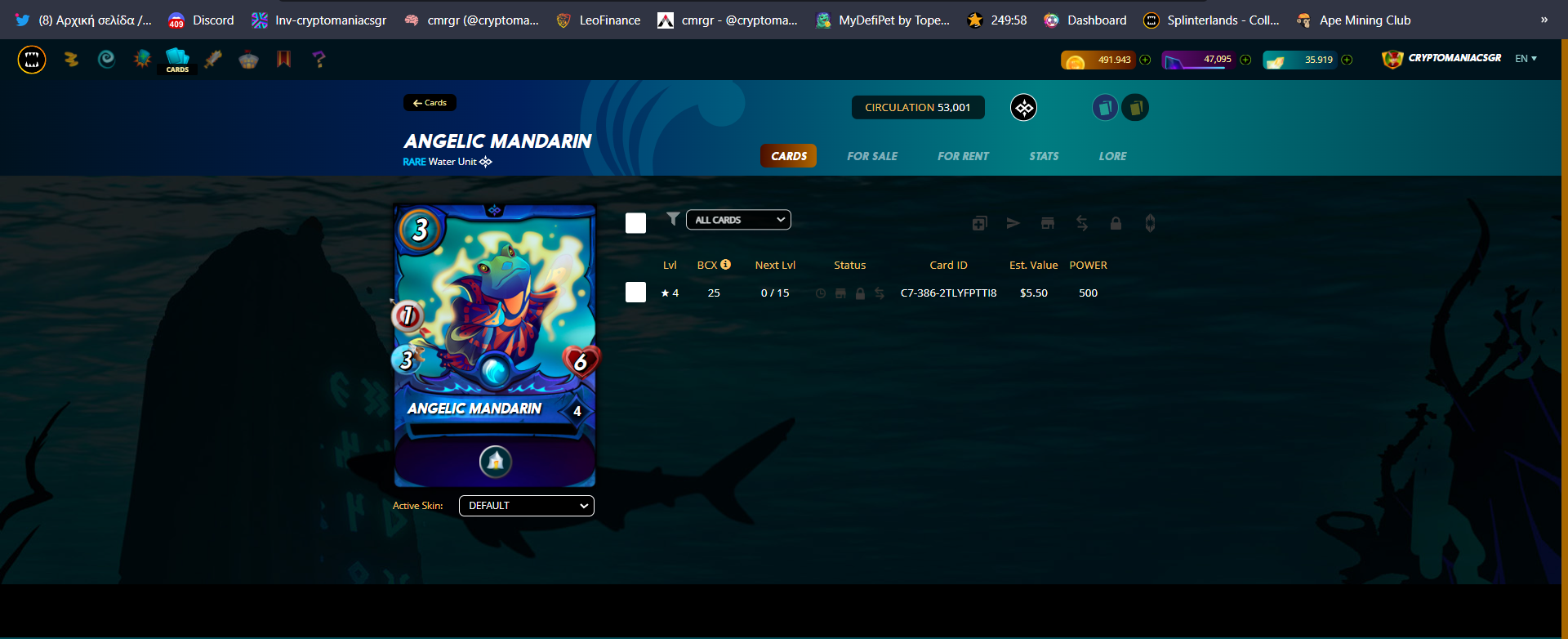 A lvl 4 Gargoya Devil

And a lvl 4 Venari Spellsmith

I did quite few purchases the last days!!
Posted Using LeoFinance Beta
---
---