Promotion to Silver III
The main target after receiving the power from some kind people was to advance in the max league that my power allow me, that league is Silver III and im already there!!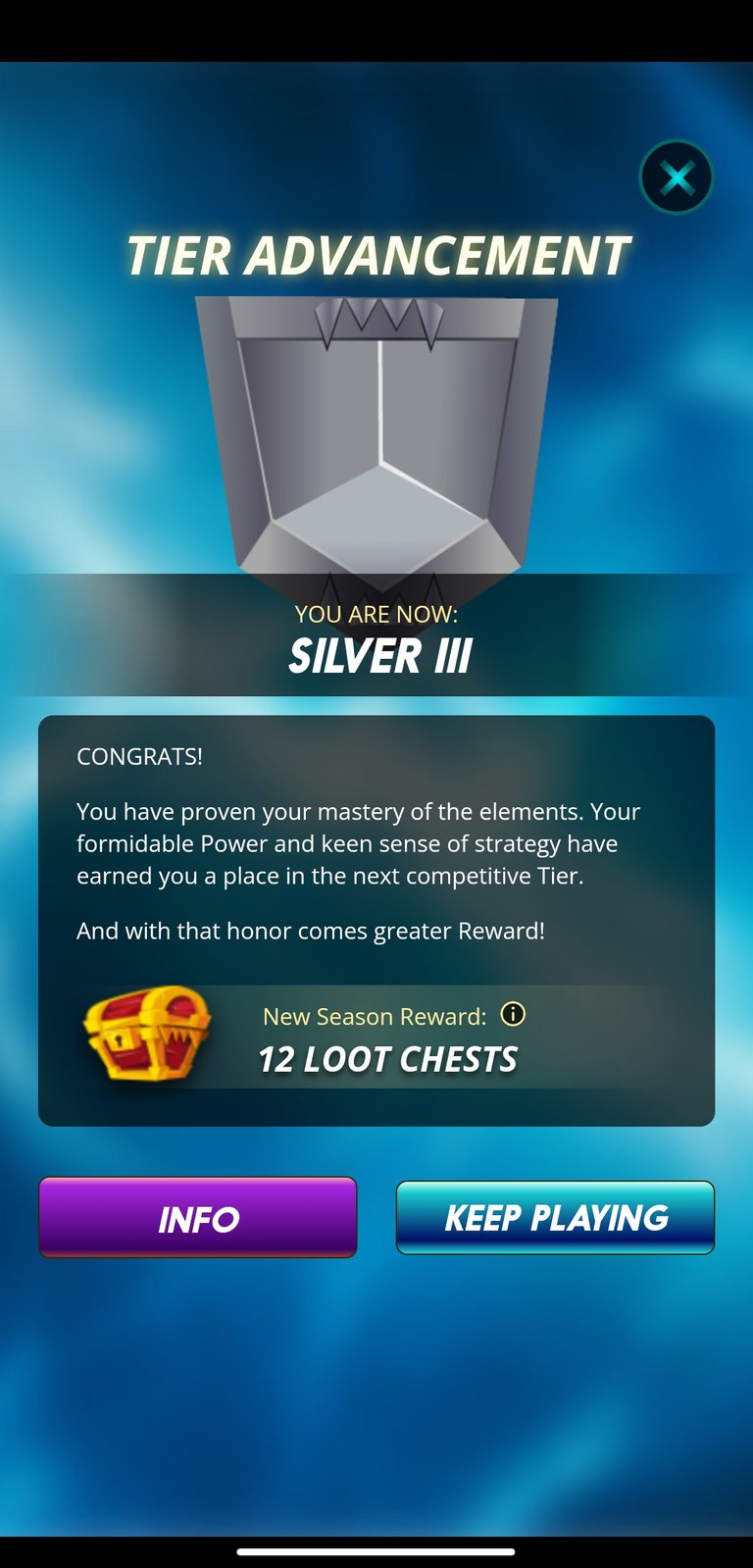 It's not only the promise i made to my self to reach at least silver iii as a tribute to people entrusted their money on me, but also the for the rewards which is better in that league (2 chest for daily tasks and 12 for season and of course Better wining rewards)
Here the promotion battle!!
https://m.splinterlands.io/#/battle/game/process/sl_90c41265115412cf15f347a59f2e2cf2
Posted Using LeoFinance Beta
---
---