Gargoya Devil: when you shoot point-blank with a crossbow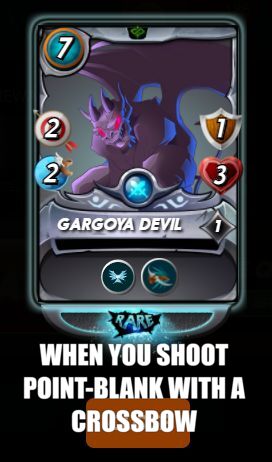 I completed the Sniper daily quest and reached League Bronze II. After a couple of days when I got only DEC and potions in chests, I finally got a rare card as a reward!
Gargoya Devil has been awarded to me for the second time in a row!
---
---