Gargoya Scrapper: Life's Magical Fodder, DOUBLE Battle + Strategy Guide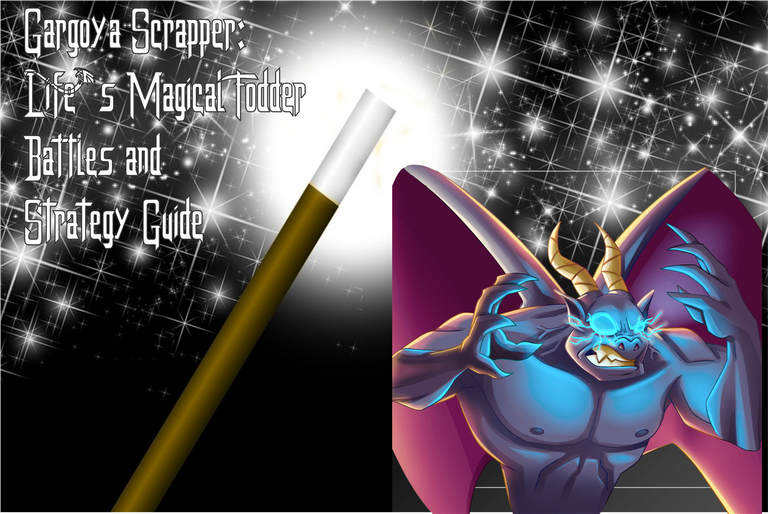 Not playing #Splinterlands yet? Click here to sign up.
Card Impressions: It's fodder
Hello everyone, and today I will be showcasing the card Gargoya Scrapper. Strategically this card is one of the most utile cannon fodders life has at the moment. With 2 hp and 1 melee attack at 1 mana this card already offers quite a bit as far as bait for opportunity etc., but this card gains VOID meaning it can take 2 hits of 2 magic damage before going down DESPITE only having 2 hp. Not shabby in the slightest. I would expect to see quite a bit of this card in the upcoming meta in BOTH Modern and Wild. Most of us playing SPL for any amount of time can appreciate the great impact that fodder cards have on gameplay in ANY faction.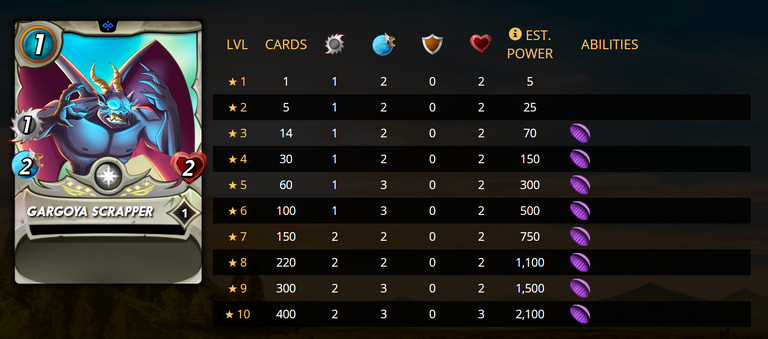 Strategy and Placement
This card can be played in ANY position to deter a few hits of damage. However this card is best used with added armor or a divine shield to increase the amount of hits this cannon fodder can handle. Resurrect can also lead to this card sustaining additional hits (see below), but isn't always the ideal target for resurrection.
Every Bit of Mana Helps... Sortof
In the battle located here I placed gargoya scrapper in position 4. No opportunity or snipe were present in the enemy lineup so the various fodder cards I had in tow ( Gorgoya Scrapper, Furious Chicken, and Creeping Ooze) were merely decoration. His lineup however actually boasted numerous hits that Dragon Jumper had to make their way through to finish the job.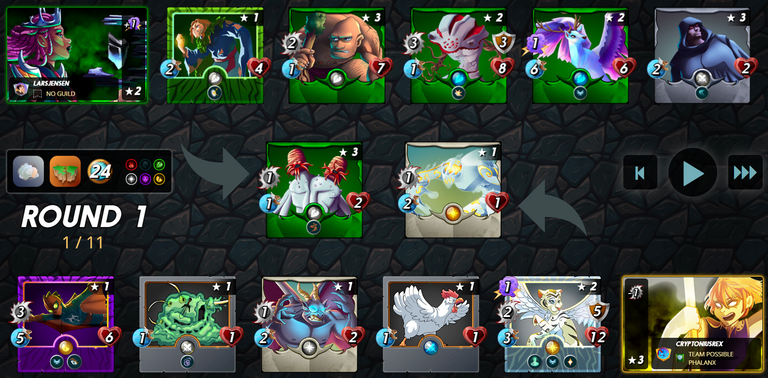 This fight is won due to their being much more sustain than damage dealt (Tank heal on kraulus) and my final units were unaffected by earthquake (Dragon Jumper and Kraulus).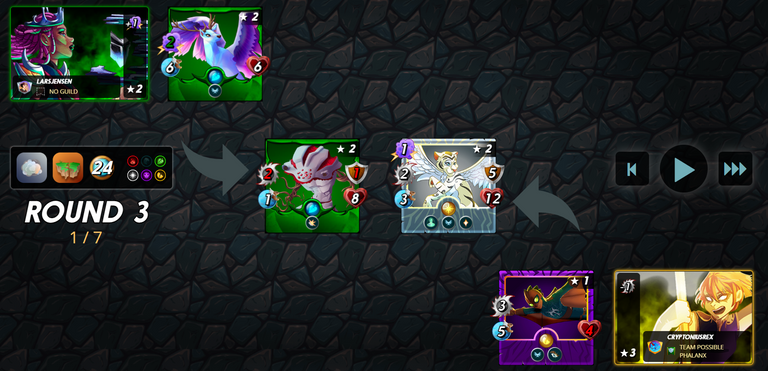 Back from the Scrap Heap
In the fight located here I used scrapper as burst damage fodder in position 1. This conflict was likely to have potentially many low health glass cannons, and in the poison ruleset (each turn both sides are poisoned for 2 damage) that means outlasting is an option.
Note: Reviving the gargoya removes poison allowing it to endure fodder for an extra turn and regain divine shield.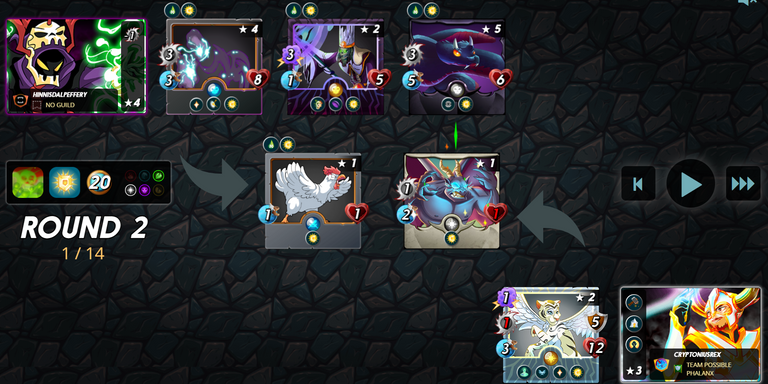 As you can see Gargoya served it's purpose and kept kraulus untouched until round 3. Allowing for the majority of my enemies' lineup to fall to poison damage.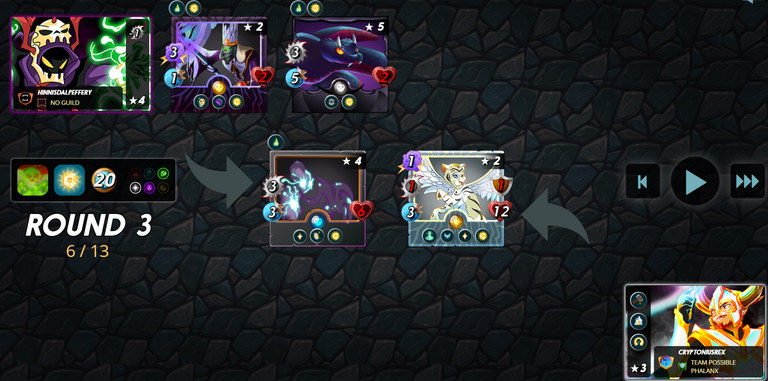 Talking Tidbits: The Gargoya
In game lore excerpt:
"When the Chaos Legion entered the Splinterlands through the rift in Mount Praetorius and laid to ruin the great castle of the Gargoya, many of the stone gargoyles fled across the sea and scattered to other continents. However, some remained in the rubble, searching for a way to rebuild their kingdom. These became known as Scrappers.
Scrappers despise the Chaos Legion for destroying their home. Now, they seek the knowledge to create more of their kind and, using what they learn, build more Gargoya. Across the Splinterlands, they have established workstations to grow their numbers and advance their culture, creating Gargoyas of countless sizes and varieties.
Their ultimate goal is to avenge their fallen brethren, rebuild their home, and see to the defeat of the Chaos Legion."
This lore is interesting and as far as I am aware there are already a few gargoya cards present aside from this one (Gargoya Lion being an example). Out of the races available on Praetoria this is one that I would love to see fleshed out.
Side note: This reminds me of a show from yesteryear that aired from 1994-1997 about Gargoyles that has recently been added to Disney +, I feel like it draws inspiration from that sort of "Gargoyles for good" sort of story arc.
Giveaway: Magical Fodder (And last weeks giveaways)
Last week's winners are @henruc @mercysalifu and @mrhellbox . Congragulations, may your knifers slay your opponent's quickly.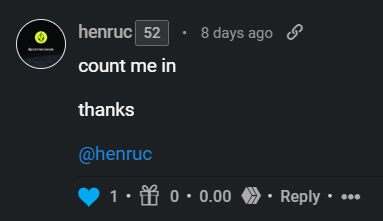 This week a lucky participant will be delegated a Gargoya scrapper for 15 days. To participate in this giveaway all you have to do is like AND comment on this post for a chance to win. Don't forget to follow for more Splinterlands, gaming, and other content!
Keep Summoning and See you in the #Splinterlands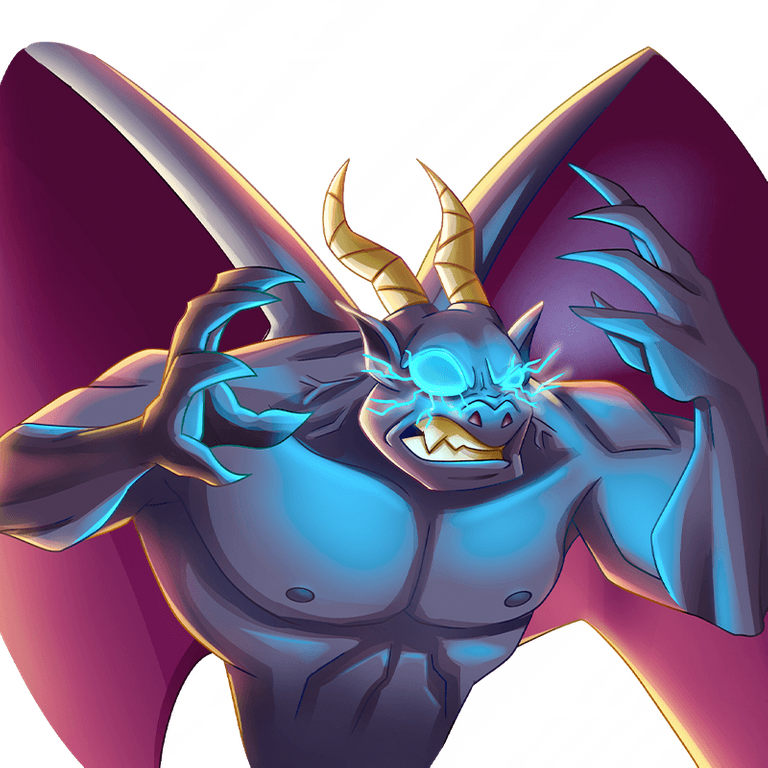 ---
---