Hive Pizza Guild: Hive Gaming with experimental toppings! Scholarships, SPL Guilds, Partnerships, and so much more!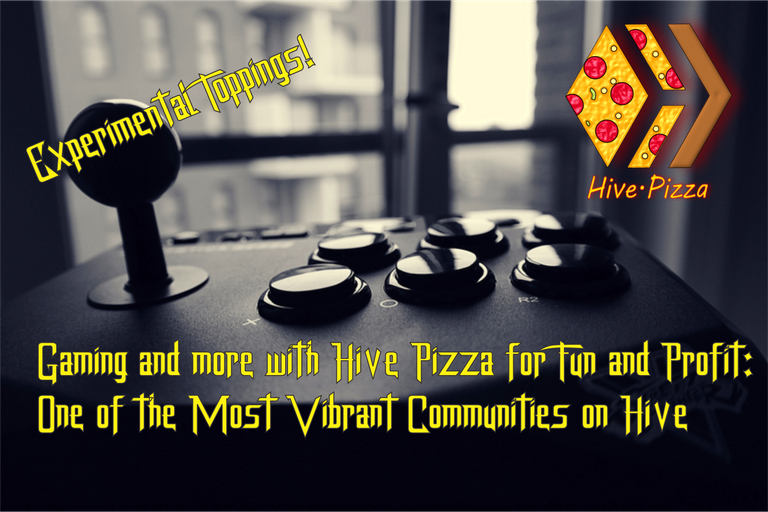 Hive Pizza Guild: #play2earn on HIVE
Hive Pizza offers numerous #play2earn opportunities on hive. Including engagement in discord for tasty PIZZA, giveaways, and other fun discord events hosted by the community (including yours truly). And that's just the discord! There are further opportunities in PIZZA's #Splinterlands guilds, and scholarships in other HIVE games.

Scholarships, Guilds, Opportunity: A lil bit o Everything
In addition to the engage2earn mechanics present within hive.pizza discord Hive Pizza also has one of the top alliances in Splinterlands and offers brawling, delegation, and DONATIONS ARE OPTIONAL. Hive Pizza SPL guilds are currently recruiting. Just ask in discord about a position if you are an active player. The following are Hive Pizza guilds: PIZZA 1: The Stuffed Crust, PIZZA 2: The Deep Dish, PIZZA 3: Hand Tossed, and PIZZA 420: The Calzones. Best of all you can swap your DEC to PIZZA and visa versa, how cool is that?
Hashkings: Hive.Pizza is partnered with HK to bring it's guild members scholarship opportunities and offer giveaways for engagement and staking. To check out my progress you can see my latest update here.
Aside from scholarships and guild openings the PIZZA token is partnered with and offers utility in numerous other functions across HIVE gaming.

WOO, HK, Scholar & Scribe, 1UP, Rising Star: More?!
PIZZA is partnered in many communities across HIVE, and continues to expand.
Community Partnerships: Scholar & Scribe
PIZZA supports the Scholar and Scribe community, founded by one of PIZZA's Guild Officer's @dibblers.dabs, and home to some of the best creative writing on HIVE and continually looking for opportunities for it's authors. Including the recent partnership with PagedDAO on polygon.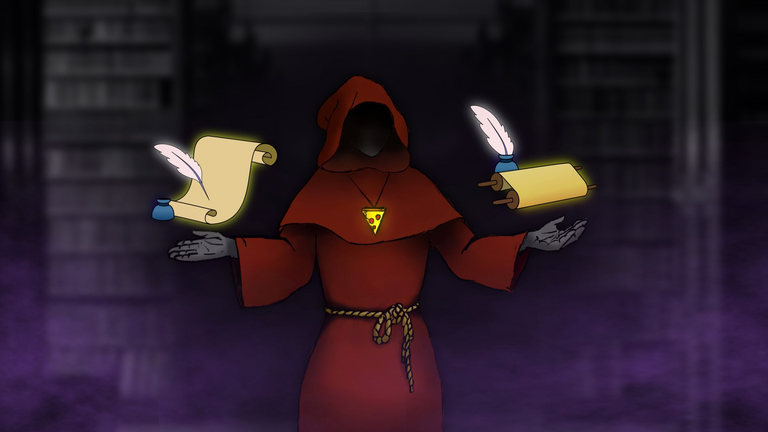 1UP/ PIZZA: Oh wait there's a gif for that
The 1UP and PIZZA community have been partnered for quite some time. The extent of this partnership ranges from liquidity pools, to curation, and they are aligned on similar projects also. Did I mention the gifs?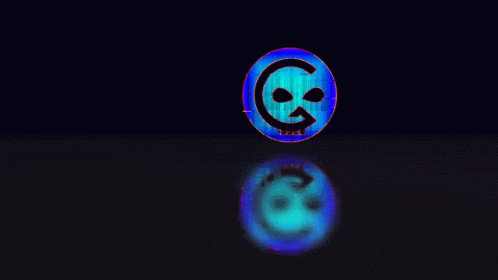 In game PIZZA Utility & Partnerships: WOO
You can use PIZZA in WOO to buy packs! How cool is that? The next WOO pack sale is very soon and will feature a chance at the wrestler Raven.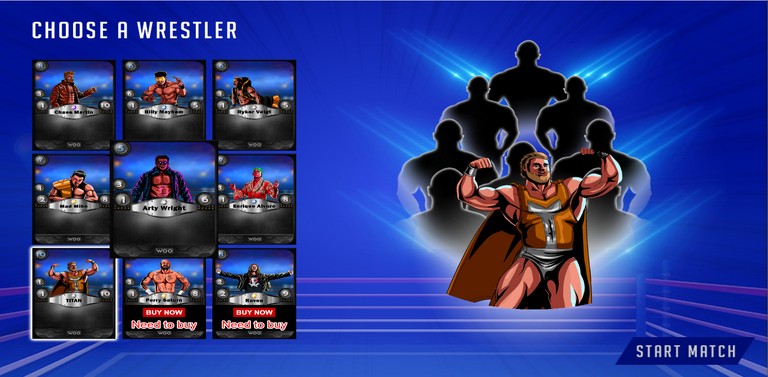 Hash Kings:
In HK Pizza can be used in the joint crafting process instead of BUDS or other tokens. Yet another use for PIZZA outside of being a tasty tipping token.

Rising Star: Busker to Rock God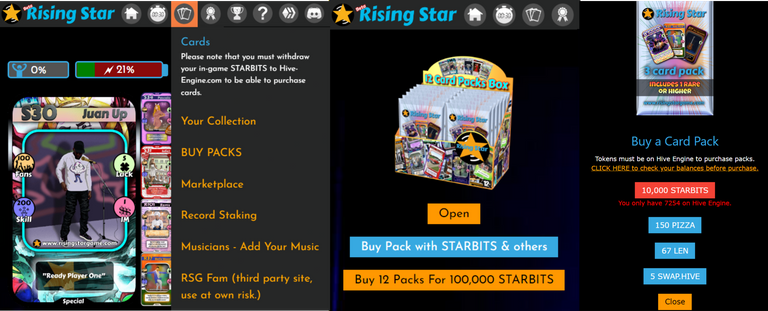 In Rising Star players can use PIZZA to get packs! How cool is that? (pictured above)

Gaming with PIZZA: Fun and Profit On and Off Chain
Aside from official Partnerships and blockchain games, PIZZA plays a variety of non-block games for fun and profit. Including Planetside 2 (with some globally leaderboarding players) and Brawlhalla (featuring teams that enter tournaments for fun and profit), but let's not forget the weekly giveaways and the fact they usually include a Steam game!
You can also use your PIZZA to buy Steam keys at hive.pizza and if you aren't into gaming there are numerous opportunities to write (scholar and scribe), draw, or do whatever else your passion is in this wonderful community. Why haven't you checked out the Discord yet? This isn't even a complete summary of what PIZZA can bring to the table (aside from PIZZA), I haven't even mentioned my own personal experiences within PIZZA, nor have I had the opportunity to even come close to reviewing all the Steam games given to me in PIZZA's weekly giveaways. Don't believe me? Come see for yourself and grab a slice. So much more than a tipping token, don't make the same mistake I did all that time ago. Cheers. Follow for more content filled content.

---
---