Valiant Backline Defender, Another Take on Centaur Mage INCLUDING Giveaway, Battle, Strategy Tips and More!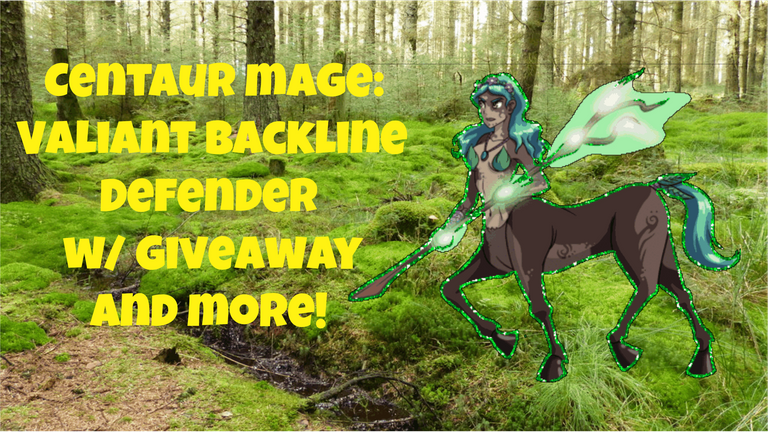 Card Impressions
I go over my thoughts on the card and first impressions here. In this post I will be utilizing a strategy in which I place centaur mage as a rear guard, why would I do that? Anticipating ranged damage due to the ruleset maybe even a yodin with sneaky ranged attacks assailing me from back to front. Don't forget, for a different take on strategy and ANOTHER giveaway click the image below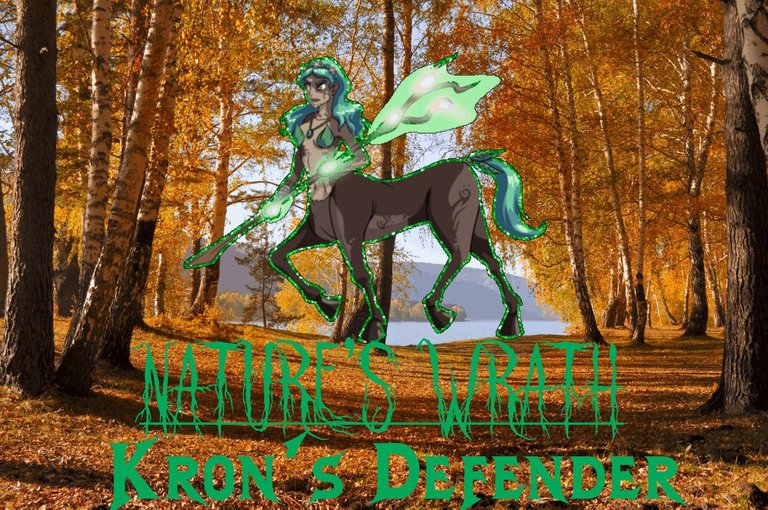 Strategy And Placement
Why centaur mage as a rear guard? Aside from what I mentioned before, Centaur Mage offers a heavy amount of health for the cost of 7. Particularly at higher levels. In this case no Yodin's or sneaky ranged attacked were pulled, but a backliner being able to survive a hit from a sandworm was equally utile in fighting the enemy team. As you will see in my fight here.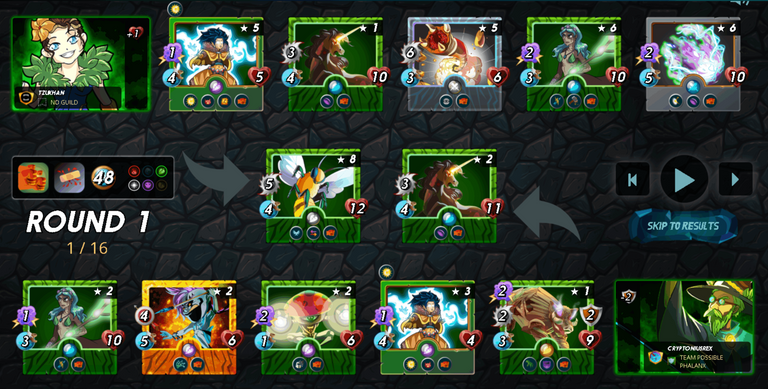 In this match the stun provided by my shaman and the enemy shaman were the key to victory, but because I had an increased amount of stun follow up damage. I was able to take out the enemy tanks at a greater speed than he could keep up with. The highlight card of this lineup was Mitica Spearman, her snare allowed my units to reliably take down Nectar Queen (quite the brute when she gets going). Centaur mage survives until the end of the match along with all but Unicorn Mustang. Another note to be had in this match is that without Unicorn Mustang's void behemoth would've been exposed too early and not dealt ANY damage whatsoever.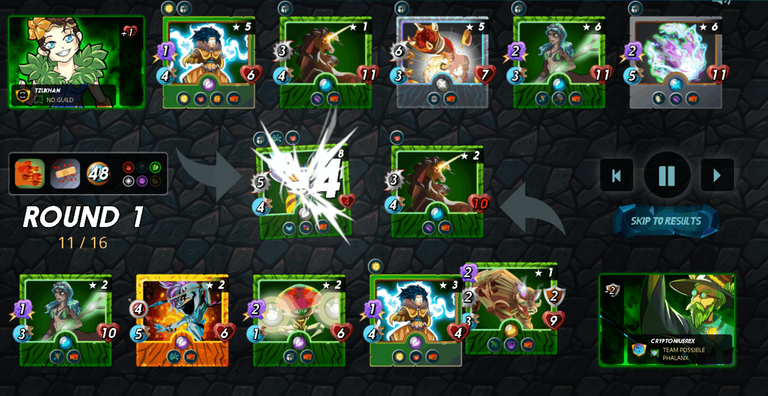 In this case centaur is put in the very back, an excellent meetshield for the upcoming sand worm lunging towards position 6. In most cases the backline won't be hit by ranged attacks. HOWEVER, in this situation I was expecting it as a possibility. Regardless, Centaur mage was intended to withstand a heavy assault from the backline. It's return fire not showing it's full potential in this match, but it's hearty hp really being the highlight of it's positioning.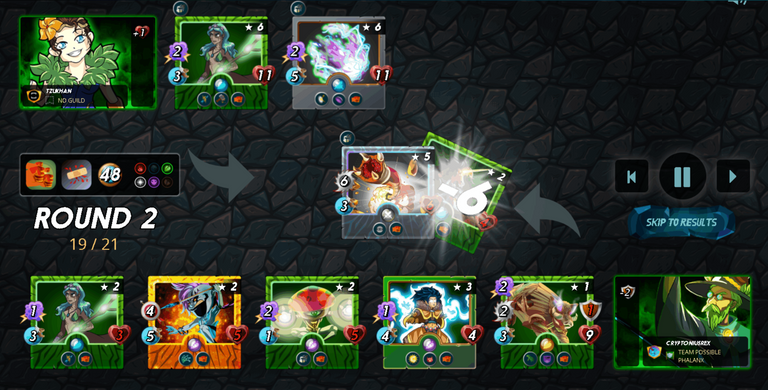 Even though it only withstood 1 hit 1 hit was enough, as shaman, oaken behemoth, and Unicorn Mustang pummeling position 1 until sandworm was moved forward to position 1 in merely 1 round. As many of you know a sandworm in position 1 is like an ant lion out of it's pit... exposed. After sandworm was taken down rather rapidly the remaining 2 enemy tanks also quickly fall. Neither of them offering enough reflect to take out my damage dealers in the backline. A decisive victory at 1 casualty. Unicorn Mustang's loss will not be forgotten.
Talking Tidbits
The sad thing about Centaur Mage is that Wizard of Eastwood is a VERY common summoner for the earth splinter making any armor lineups likely countered due to sheer abundance. As you noticed the enemy centaur mage had these abilities and there was no armor on the team either. If there was it would've been reduced twofold between rust and Wizard of Eastwood. An interesting combination of abilities, but currently not meta friendly. Good hp to mana ratio, but as far as higher lvls that armor up ability won't be seeing a lot of groundbreaking action due to a summon in the same splinter being a direct counter. Again this is just speculation.
Valiant Backline Defender Giveaway
To a random person who both likes AND comments on this post I will delegate a lvl 1 Centaur mage for 15 days. This tank can take down glass cannon ranged attackers like flies at lower leagues, by just being hit. Use it wisely. Any comments are golden. Don't forget to follow for more cool stuff.
Keep Summoning and See You in the #Splinterlands
---
---