Shark Attack! Wave Runner: Danger at high seas! INCLUDING Battle Guide w/ Giveaway, and more!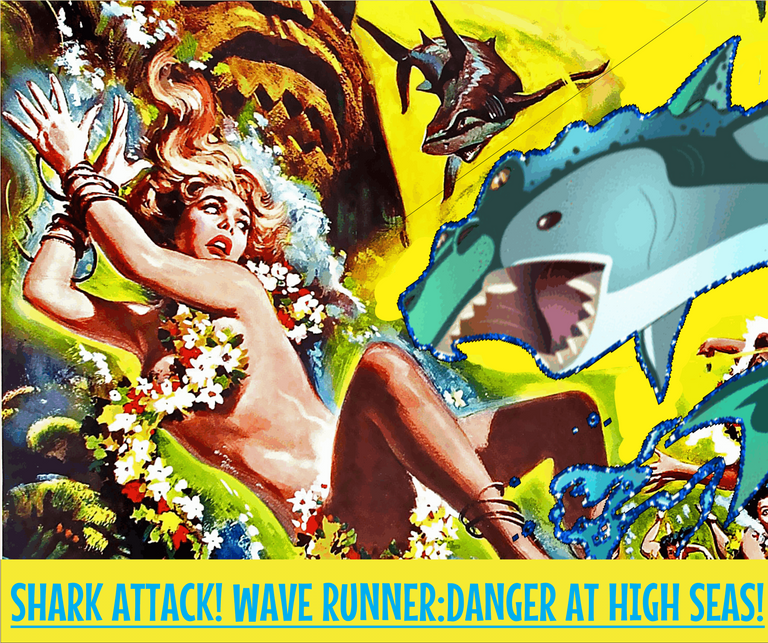 Card First Impressions
Wave Runner is a fast Reacher with 2 melee attack at level one and a major threat in the high seas of Splinterlands, but with 3 speed it is definitely quick to act if there is blood in the water. Also costing 5 instead of the typical 4 cost for reach cards in the current meta allows for quick a quick response. Usually before the majority of the enemy lineup. A strong card at lvl 1 and one of the few current reachers to be able to be used in the odd cards ruleset, but a good reach card in any rulset.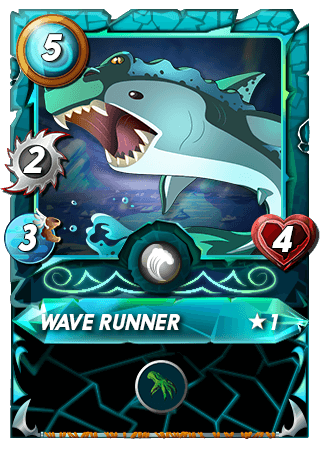 If you aren't playing Splinterlands yet click here to signup and get a FREE card!
Strategy And Placement
As one might guess the typical placement for a melee character with reach is in 2nd position. In this ruleset I can only use odd cost cards, so Wave runner is an excellent position 2 option. Wave runner lends itself well to the role with it's higher than average speed, this is a benefit especially against position 1 buffers like furious chicken or albatross. In my fight located here I place wave runner in second position. Him being the lowest health unit on the team AND one of the closed to the front. He actually ends up absorbing the expected opportunity damage. And the speed of ALL of my position 1 damage is faster than every enemy creature except Fineas Rage.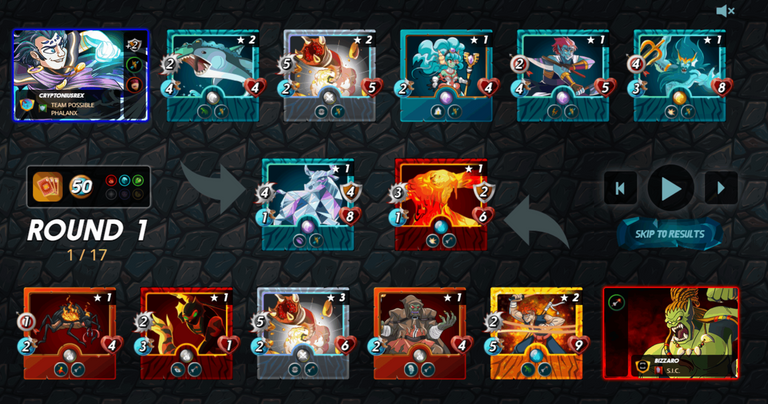 Simultaneously, Poseidon on the backline is able to absorb the assault from sandworm, leading to Mr. Sandworm devouring my enemies fire beetle in one chomp.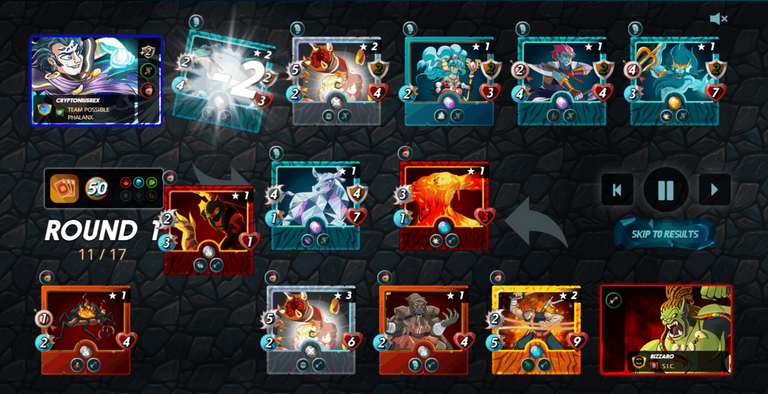 Mermaid healer with triage leads to Poseidon being an excellent anti-sneak tanking maneuver with armor plating for the backline. Superior sustain from triage in the backline for Poseidon (Lir Deepswimmers additional armor helping on the battlefield also) allows Sandworm the opporunity to voraciously masticate the entire enemy from the back forwards. Due to their backline not being sufficiently protected.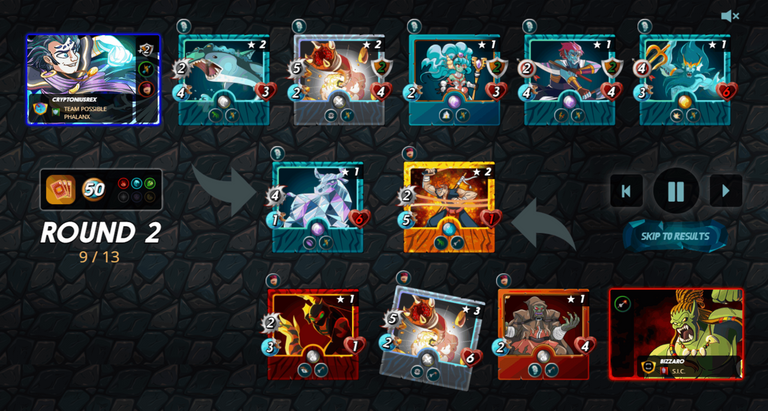 Additionally their position 1 tank was defeated well before Torhillo the Frozen causing the enemy lineup to tumble like dominoes in both directions leaving a lonely sandworm. And as we all know one sadnworm against a full lineup is essentially an inchworm helplessness flailing in it's final momentts, lamenting not having the proper protection to destroy the enemy.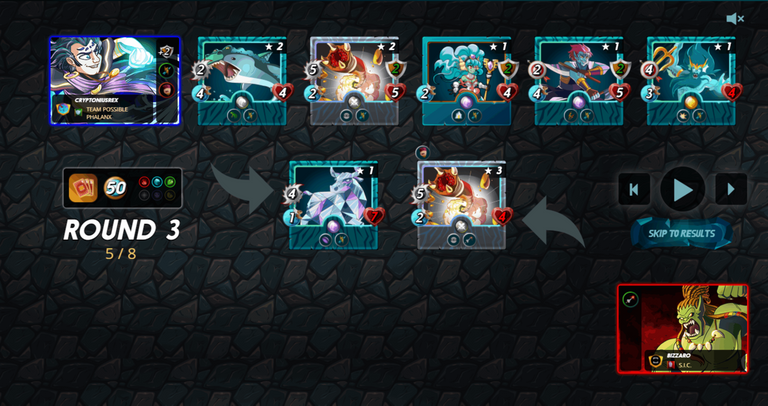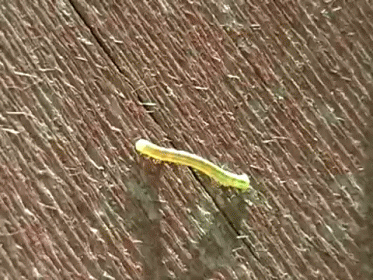 Conclusion and Talking Tidbits
Lorewise Waverunner is a shark that uses it's tail and two sets of eyes to patrol the seas and take down prey from the skies. At later levels this card gets snare and pummel to mirror this predatory behavior. Overall Waverunner is a good card, at lvl 1 all the way to lvl 10, despite being one of the MOST common reward cards available at the moment. A great position 2 in any water lineup that isn't magically oriented.
Shark Attack! Giveaway
In this giveaway one of you will be given a DIFFERENT toothed predator of the watery depths (Sabre Shark) for 15 days at random. To qualify simply like AND comment on this post, it's that easy. The winner from last weeks post here are @oadissin enjoy your albatross for 15 days.

Tell me what you think in the comments, what second position with reach do YOU like to use? Do you have a spicy splintermeme? Share your thoughts in the comments. And don't forget to obliterate that follow button. And certainly don't forget to toss that PIZZA, BEER, and good VIBES this way too. Particularly well thought comments will receive a tall cold !BEER too, on me. For an additional shark battle guide click the image or here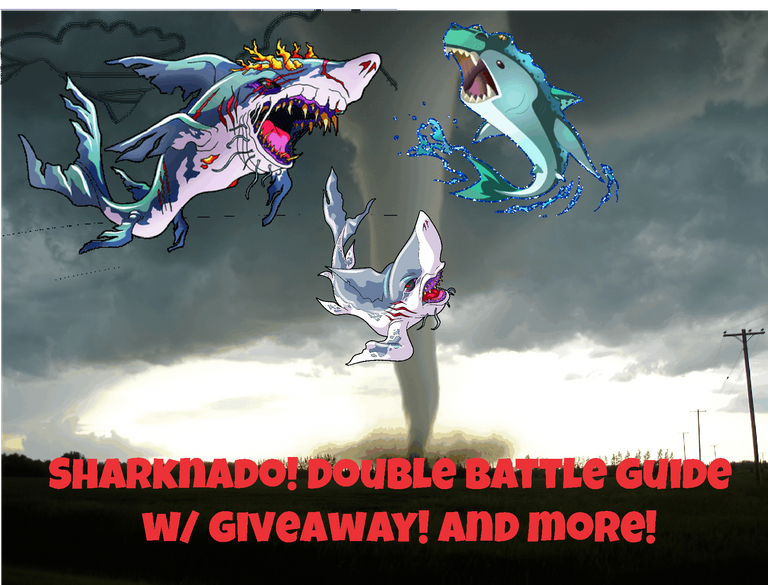 Keep Summoning and See You in the #Splinterlands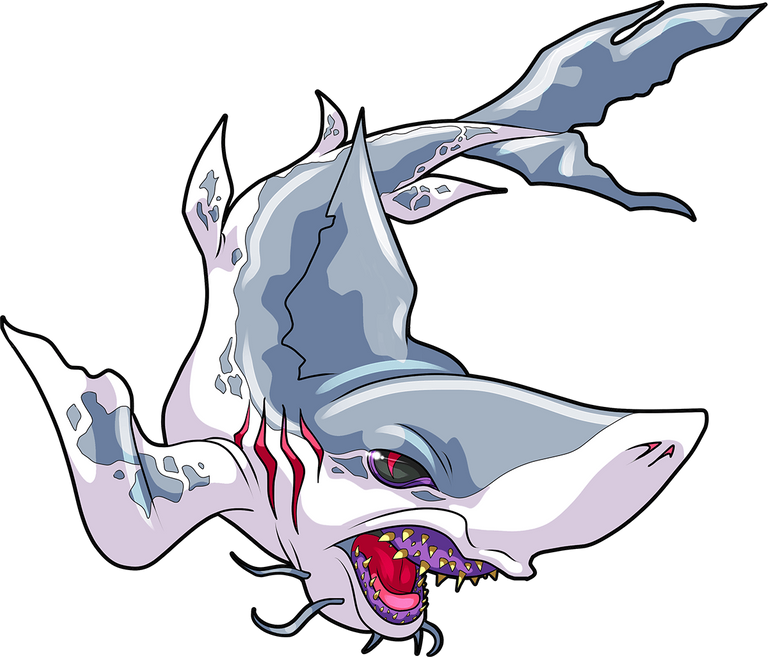 ---
---