Sneaky Slithering Serpents: Silent Sha'vi Battle Guide and Giveaway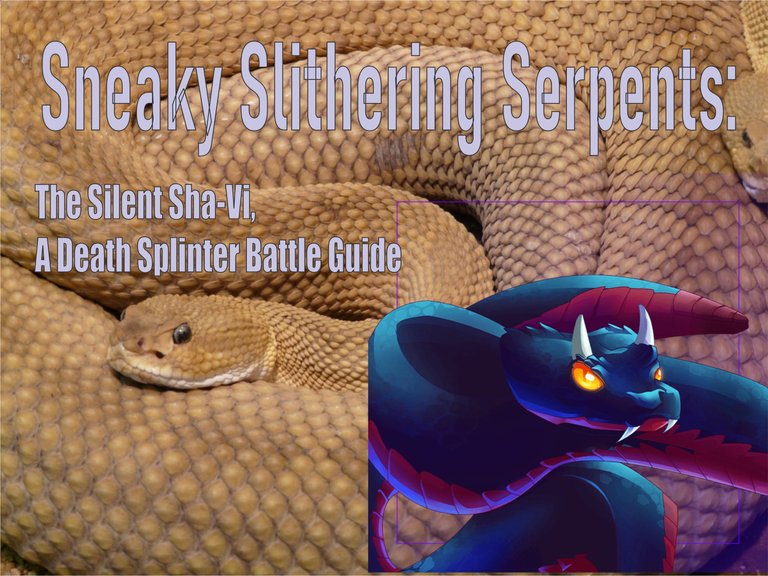 Not playing Splinterlands? Click here to sign up.
Card Impressions
Silent Sha'vi is a card you have most certainly encountered if you have played against or played as the Death Splinter. This card boasts great lvl 1 stats, and as it's lvl increases it gains the ability "Poison". Which is common in the Death faction overall, but not in their sneak characters, making Silent Sha'vi a welcome addition to any Death deck. Cripple isn't venom (2 damage per turn) but is brutal against triage (sometimes moreso) which is more common now than it ever has been. The reduction to max hp can result in enemy's being whittled down FARTHER than with only venom.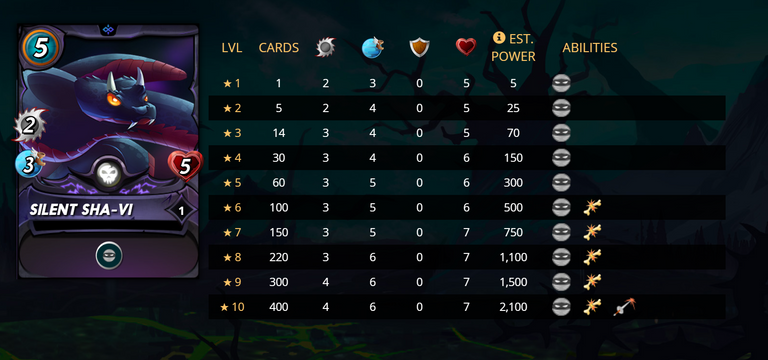 Strategy and Placement
In the battle located here Sha'vi is in position 2. Numerous "cannon fodder" units only meant to absorb 1 hit of sneak where used to augment defense in the backline. In the front Bone Golem with both void, void armor (ruleset), AND repair was unable to be damaged by the enemy's magical dragon lineup. Sha-vi works well in any position it will not be tanking damage. This card is also very utile to counter anti-magic builds (which are very common and always will be in this current meta).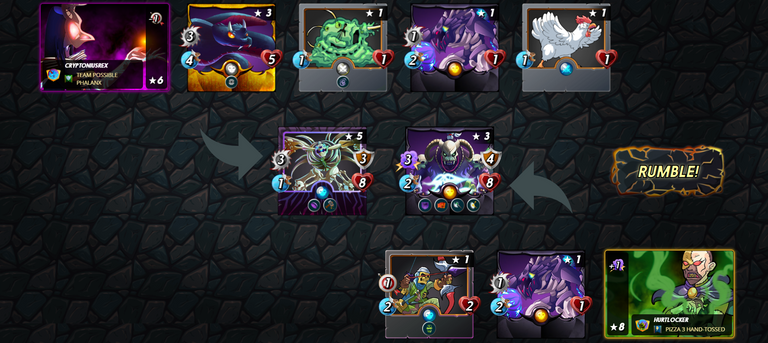 That coupled with being able to attack the enemy's backline lead to a hasty victory.
Shoutout to @hurtlocker who's a cool dude and one of the best fighters for Hive Pizza. This week the bell tolls for thee 🤣
Sidenote: My enemy's lineup would have been very good AGAINST another magic lineup, sadly there was nary a magical user to be seen on my side of the arena.
Talking Tidbits: Poisonous Snakes
There are various poisonous serpents in Splinterlands and Sha-Vi isn't even the first one with sneak to the fray. Uraes too has this combination of abilities. I do find it interesting how the snakes in Splinterlands all do have "venom". A nice little consistency between gameplay and lore. The Fire Serpent also has "fiery venom" so poison makes sense for that card also. Well done. Cripple (reduction of max hp by 1) seems also applicable to a "venom" so Silent Sha-vi is lore applicable and accurate aswell.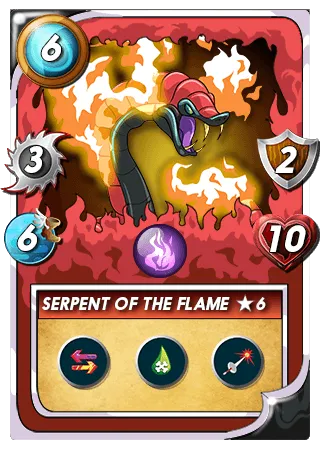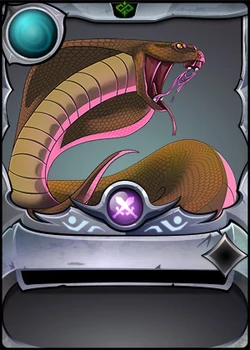 ---
Sneaky Snake Giveaway: And Last Week's Winners
The winner of last week's Gargoya Scrapper delegation is @beffeater Congratulations
This week 3 people who both like AND comment on this post will be delegated this sneaky snake (Silent Sha-vi) at lvl 1 for 15 days. Don't forget to follow for more tournaments, giveaways, gaming, writing, and whatever else I might be posting.
Keep Summoning and See you in the #Splinterlands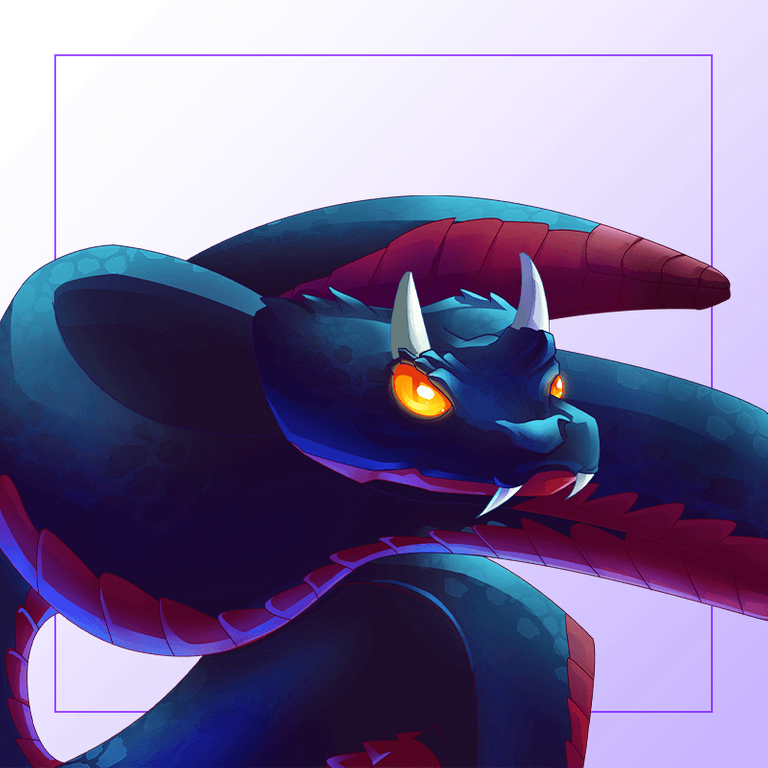 (image above is an #NFT from the card game #Splinterlands)
---
---