Sticks and Stones Will Break My Bones: Or will they? Stone Golem Battle Guide, Giveaway, and more!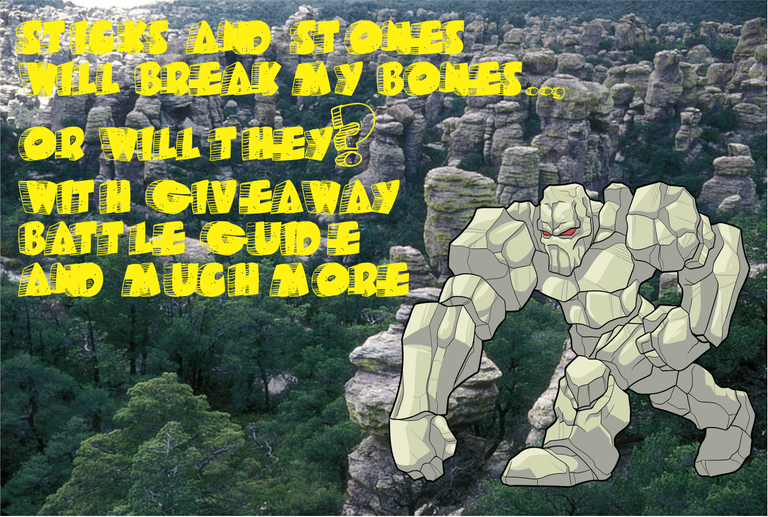 Card Impressions
Not playing Splinterlands? Click here to sign up and get a FREE card to start your #Play2Earn adventure.
Stone golem is a good 5 mana cost tank that can take a serious PHYSICAL beating, any magic melts this defender like butter on a hot day. Being a slow card with armor plating (with a mana cost of 5, 1 melee attack, 2 armor, 6 health and a speed of 1), this card doesn't dodge very much but can take many potential successive small hits. All ranged and melee attacks of 1 damage deal 0 against armor plating. This makes stone golem particularly good when the enemy uses numerous small melee or ranged attacks. I it can potentially nullify a great deal of damage and last numerous rounds of assault. In the current meta, magic is favored by many players and stone golem is not equipped to withstand arcane barrages. This has lead to this currently available spellbook card not seeing much play this competitive season, despite this card being an excellent physical defender. This card is a good choice against any enemy lineup that relies on physical damage.
Strategy and Placement
In the battle located here I placed stone golem to the back of my lineup, I was expecting melee sneak attackers to infiltrate my backline. Interestingly enough there were no sneak attackers whatsoever. The enemy sported numerous flying cards AND Tyrus (who adds plus 1 armor) to avoid damage from the ruleset. The reason my lineup came out victorious comes down simply due to the fact that I had greater damage per turn.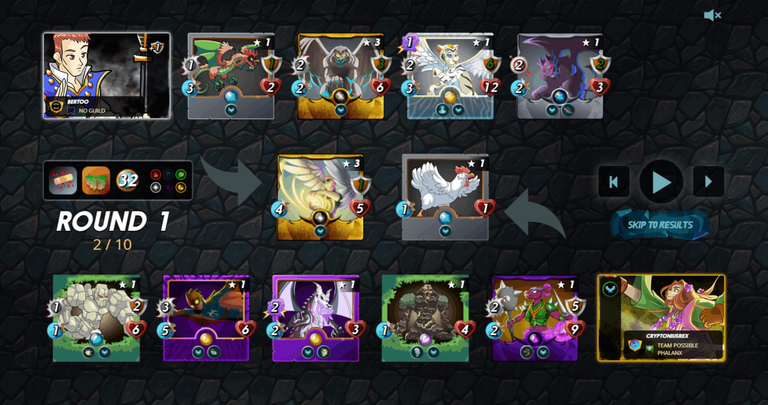 Dragon jumper viciously destroys the enemy backline with his opportunity ability, leaving only Kraulus to attack the frontline by round 4. Meanwhile black dragon AND Djinn Chwala are both lethal and delivering quite a bit of pain to position 1. Brighton bloom granted flying to all my units, avoiding all ruleset damage easily. The enemy also had a lineup of flying monsters, but their monsters were merely blockers as they had no abilities to attack from the back line (ranged magic sneak etc).
Within a few rounds the enemy defensive structure was shredded. It should be noted that Djinn Chwala's thorns ability leant itself very well in this fight as each blocker coming forward was a melee attacker. Stone golem remained unblemished upon his pedestal in position 6, a defense for a sneak attack that never happened. The enemy Kraulus was alone by the time Chwala fell. This allowed for the repeated damage of both Black Dragon and Dragon Jumper, and lead to the eventual defeat of Kraulus due to superior damage and increased health (caused by life leech).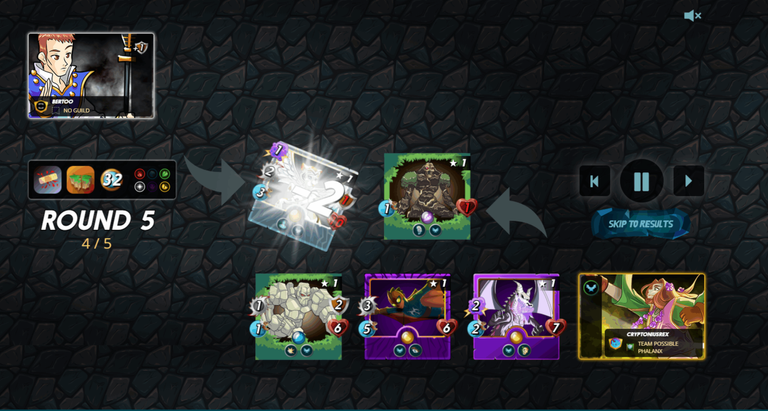 If the enemy had a sand worm or similar creature Stone Golem would have acted as a steadfast defense, sadly no such enemy presented themselves. A well fought victory, despite Stone Golem being a inutile "sneak shield".
Talking Tidbits
In the lore Stone Golems are gentle creatures who enjoy lifting boulders and dealing with the crags in which they live, this stacks up with the creature's low attack but high survivability. Traditionally various cultures and mythologies have "golems", but technically the first golem has Hebrew spiritual origins and is derived from the Yiddish word goylem "shapeless mass". The Stone Golem card is an excellent defender against physical damage, but gets shredded like paper against magic. It is a strong 5 mana cost tank for the right situation.
Sticks And Stones Giveaway and Last Week's Winners
Congratulations @henruc and @magooz on your 15 day delegations. May they fare you well in battle. To enter this week's giveaway all any of you have to do is like AND comment on this post for a chance at a 15 day Rusty Android delegation. An excellent reflector for the front lines. Are you feeling lucky? If you like strategy talks, tournaments, giveaways, art, lore, and so much more don't forget to hit that follow button to continue the content bombardment.
Keep Summoning and See You in the #Splinterlands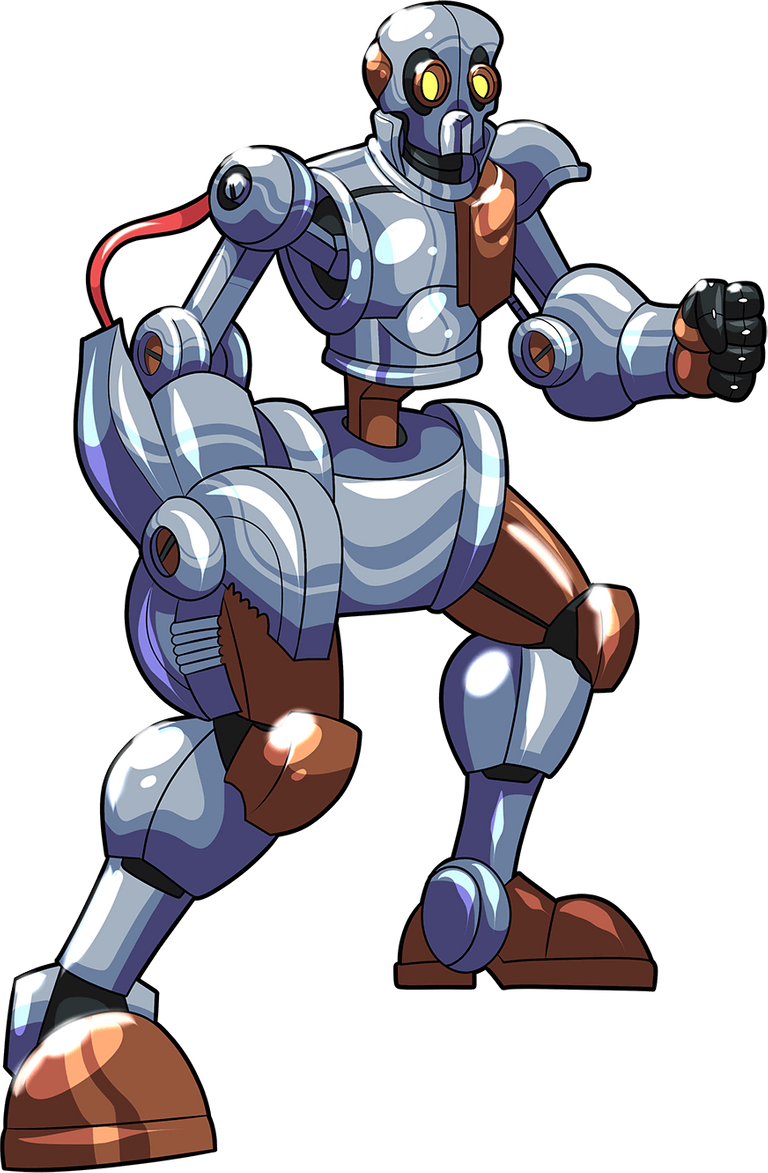 ---
---