Venari Knifer: The Dodgey Mugger , a Card Review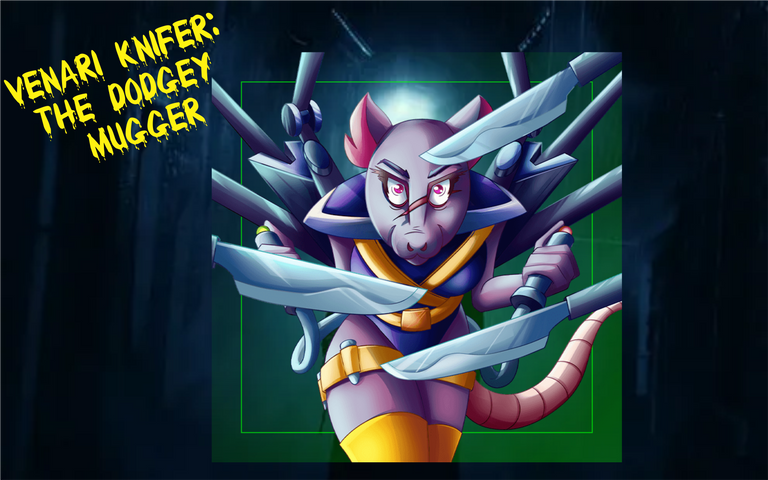 Not playing Splinterlands? Click here to sign up.
Card First Impressions
Hello Splinterlanders and welcome to another card review. Today we will be taking an in depth look at the Chaos Legion card Venari Knifer and how to use it in a lineup.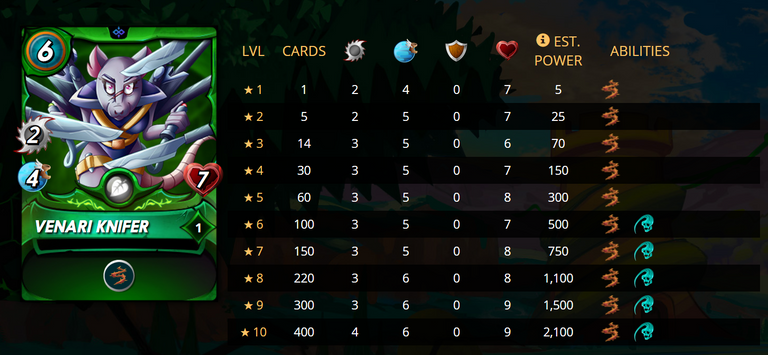 This card has someone meagre stats for a tank at lvl 1, and in the event of the equalizer ruleset it is highly likely 6 mana can be used to eek out one or two more creatures instead of this card. None the less, it serves utility (Some very good specialized utility at later levels also), albeit this card is not a very meta tank at the current time with how persistent magic use is in the Earth Splinter. In the modern ruleset this card will likely see play as a secondary tank to counter sneak melee attacks. Mylor will be a valid Modern summoner it makes it difficult to chose this card over others at lower levels.
This card returns 2 physical damage every time it dodges at higher levels and that adds a bit of value, but this card has rather low hp to be an effective reflector (This creature CAN still be hit and magic can melt this creature very easily). Overall in a Wild format I would expect to see little of this card organically compared to other tanks (outside of Venari Knifer being on the end as a hardcore sneak counter), in Modern this card will likely serve as an anti-physical secondary and primary tank option in the smaller card set.
Strategy And Placement
In the battle located here I placed Vanari Knifer in position 1, but this card was in fact the highest Hp played tied with Chain Golem and set the "Equalized" hp of the match to 7. A much greater damage average was possible if angry chicken and venari wavesmith very replaced by cards with LOWER hp, but I forced Venari Knifer into this lineup despite it not being the best position 1 or 2 I could've chosen (especially a lvl 1 Venari Knifer).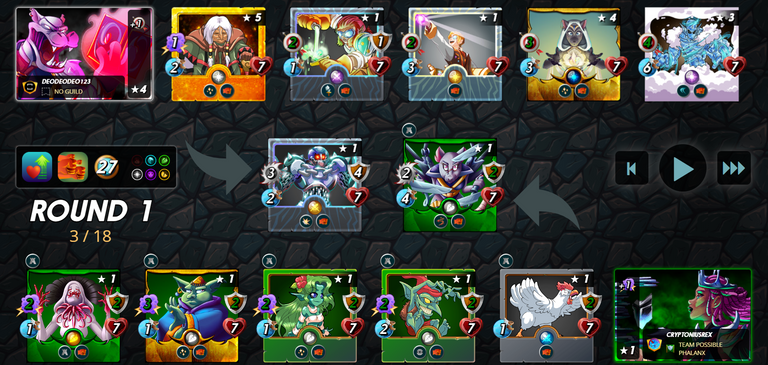 Venari Knifer cannot even survive ONE round of attacks, a rather frail retaliator indeed. The Venarian thorns don't even make a dent Chain Golem's armor before she is snuffed out like an candle.
The enemy had greater damage value attributed to their lineup (my lineup was lacking due to putting in the Venari Knifer instead of 2 3 cost glass cannons etc.), but this battle was won due to the armor provided by Queen Mycelia and the simple fact that magic goes through Armor Plating and can be used from position 1. Both parties used healing to maximize the potential maximum hp. This match would have been a decisive victory had I not used the Venari Knifer and instead more utile cards.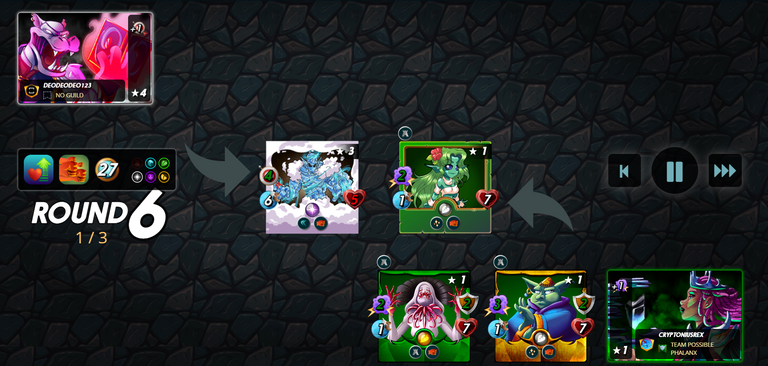 Talking Tidbits
The Venari are a race are magical tool crafters and the Venari Knifers are shady mercenaries that will do anything for coin in the "Realm of Silence" beneath praetoria. A dodgey assassin with many pokey blades? This card fits that lore astutely and is a welcome addition to the lore of the Venari. It's nice to see them burgeoning across the Splinters, I suspect we will be seeing more as time goes on.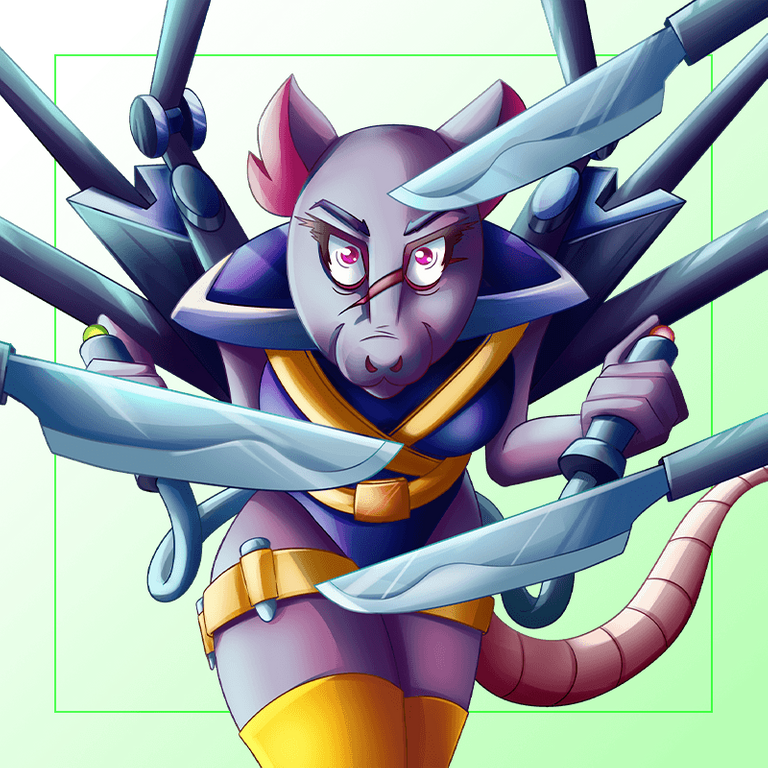 The Dodgey Mugger Giveaway
This week 3 people who like AND comment on this post will receive a 15 day Venari Knifer Delegation. Good luck. Don't forget to follow for more giveaways, gaming stuff, writing, or whatever else I might be up too.
Keep Summoning and See You in the #Splinterlands
---
---