HIVE ENGINE Tokens monthly stats 📊 | Miesięczne statystyki tokenów HIVE ENIGNE 📊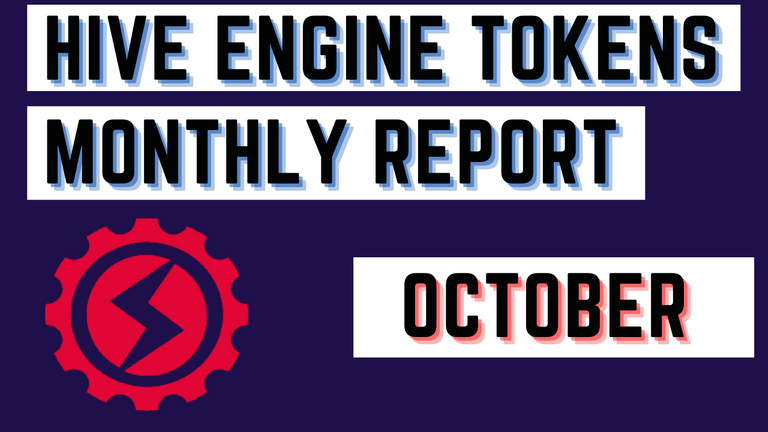 EN
Statistics of the most popular HIVE ENGINE tokens in September.
By price increase/decrease in %.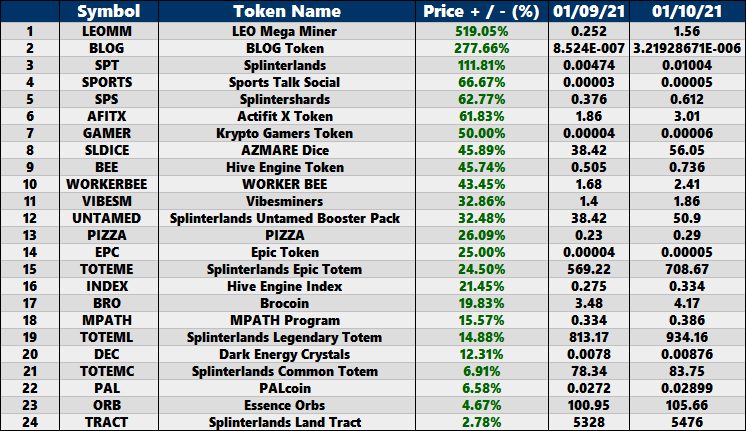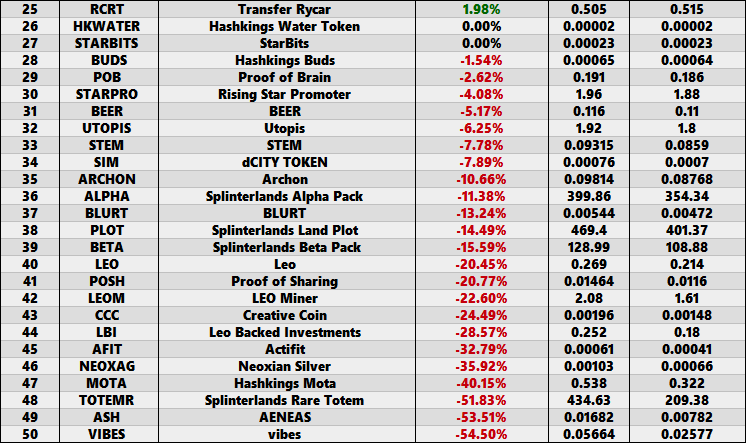 Daily volume of the 20 most popular HIVE ENGINE Tokens a month ago was $290,212. Yesterday it was $415,717 (+43% month to month).
Highest trading volume in the last 24 hours in USD.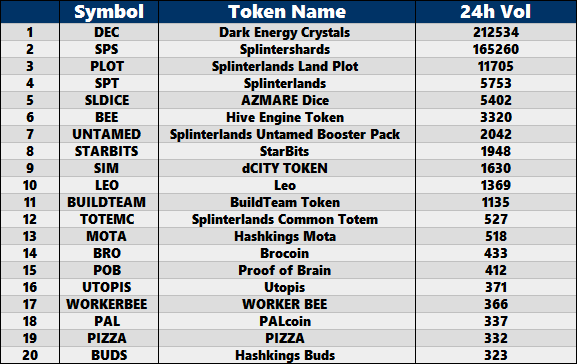 By lowest inflation(or deflation). Token supply a month ago and now.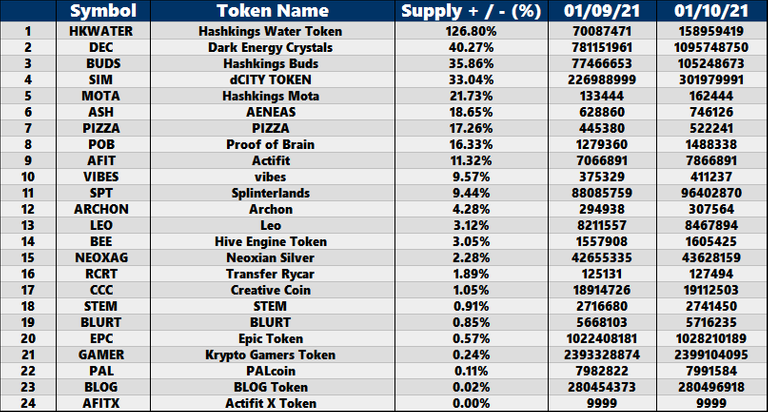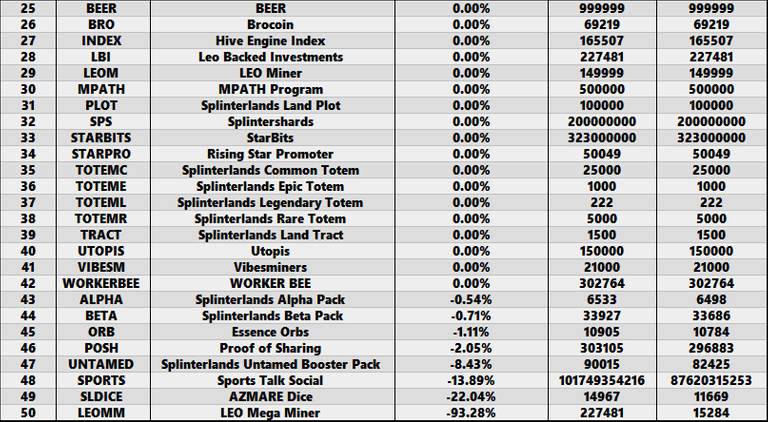 Summary.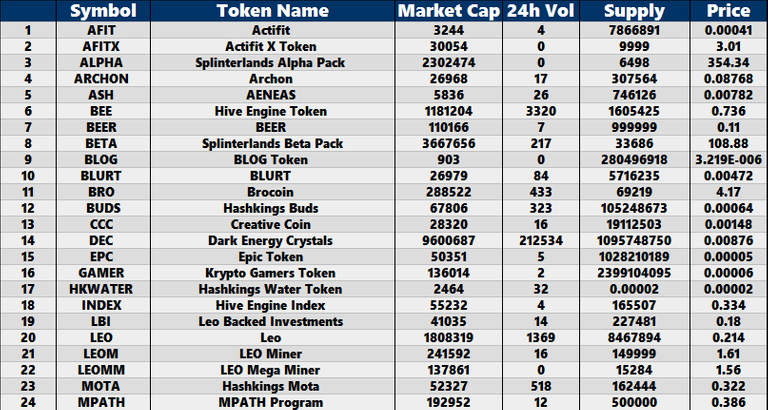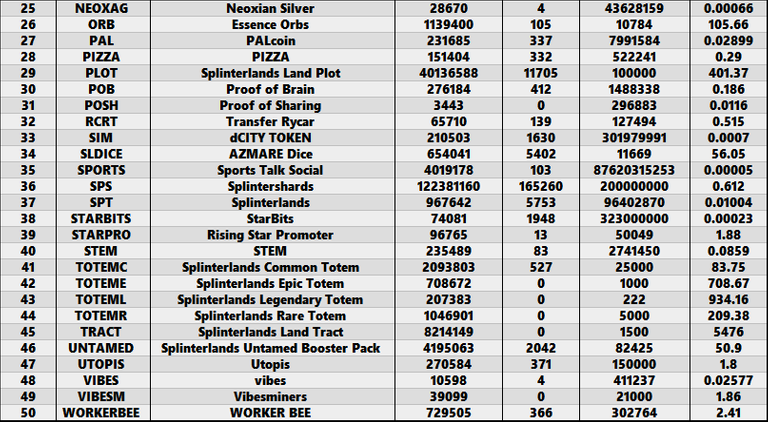 *Note - price change at low volume can be misleading.
Next report in a month. 👈
---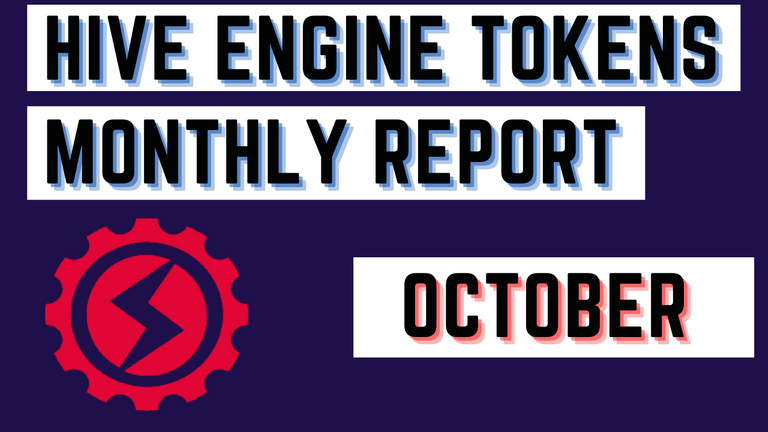 PL
Statystyki najpopularniejszych tokenów HIVE ENIGNE we wrześniu.
Według wzrostu/spadku ceny w %.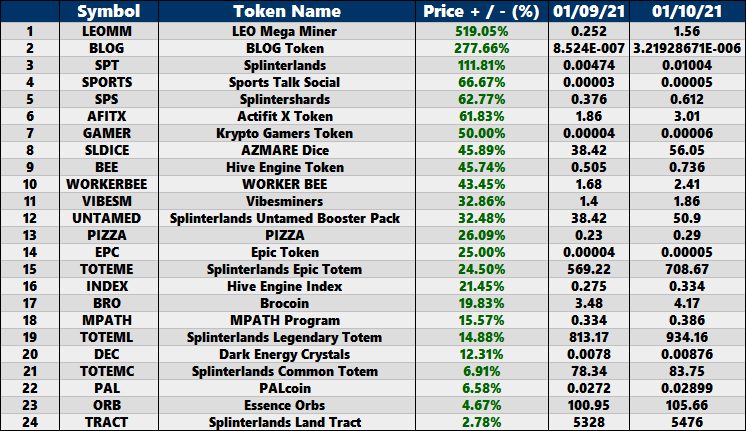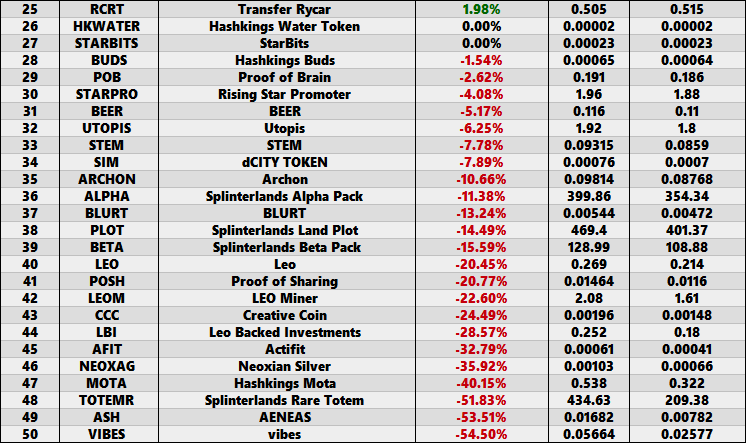 Dzienny obrót 20 najpopularniejszymi HIVE ENGINE Tokens miesiąc temu wynosił $290,212. Wczoraj $415,717 - wzrost o 43% miesiąc do miesiąca.
Najwyższy obrót w ostatnich 24 godzinach.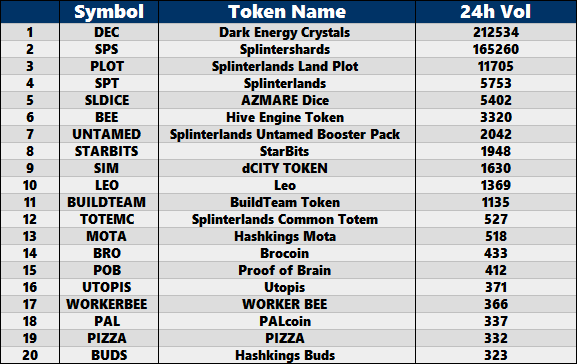 Według najniższej inflacji(lub deflacji). Liczba tokenów miesiąc temu i teraz.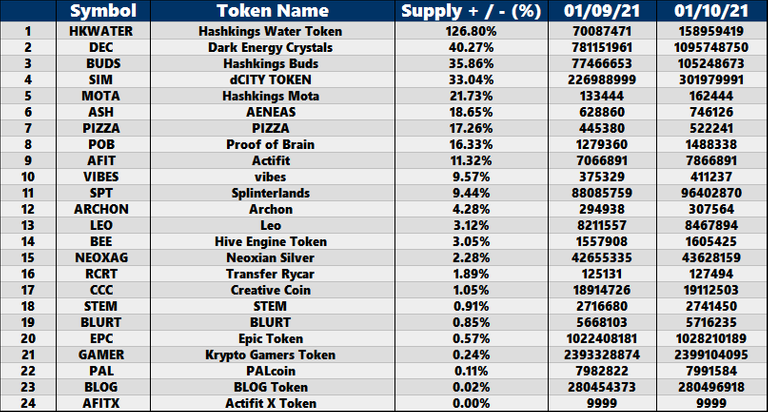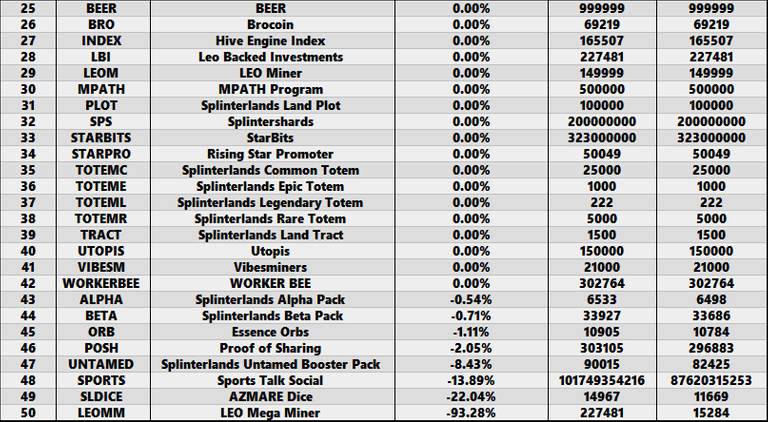 Podsumowanie.
Market Cap - kapitalizacja rynkowa
24h vol - obrót w ostatnich 24 godzinach w dolarach
Supply - liczba tokenów
Price - cena za 1 token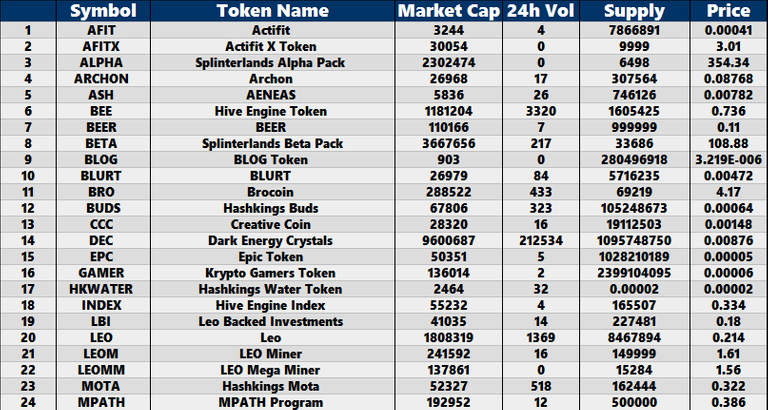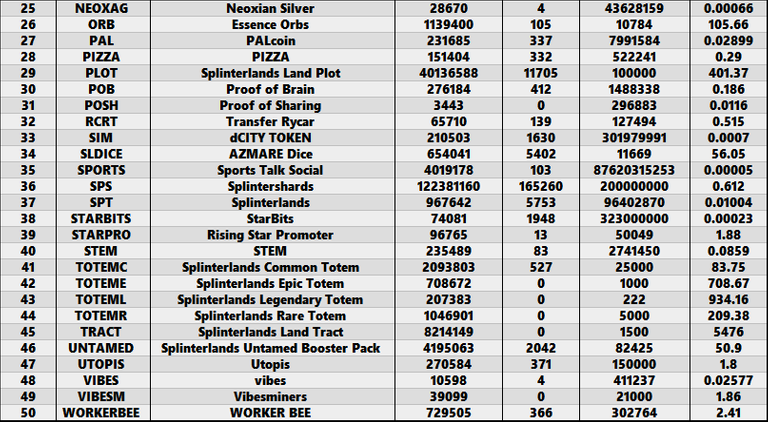 *Uwaga - zmiana ceny przy małym obrocie może być myląca.
Kolejny raport za miesiąc. 👈
---
---