52 Year old Hive post?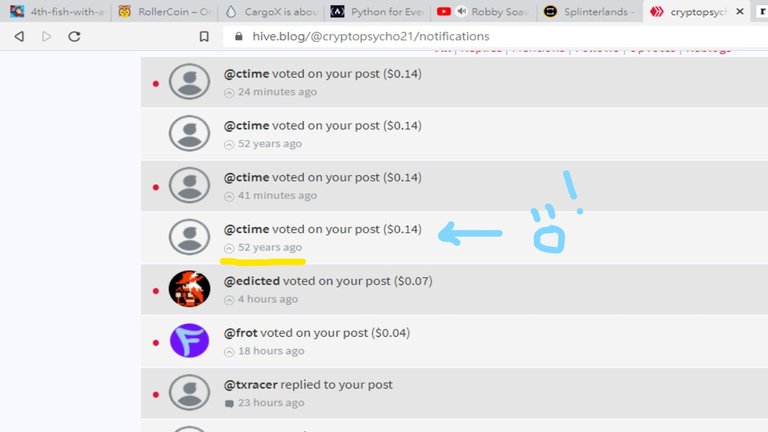 I got a strange vote on my post. This post says it from 52 years ago. At first, I thought it was 52 minutes ago. Then I looked again. I had to take a screenshot to share it with you.
Any ideas Hiveeans? Maybe Back to the Future on the Blockchain?
Well, anyway, it's fun.
---
---