Splinterlands Collectable Card Games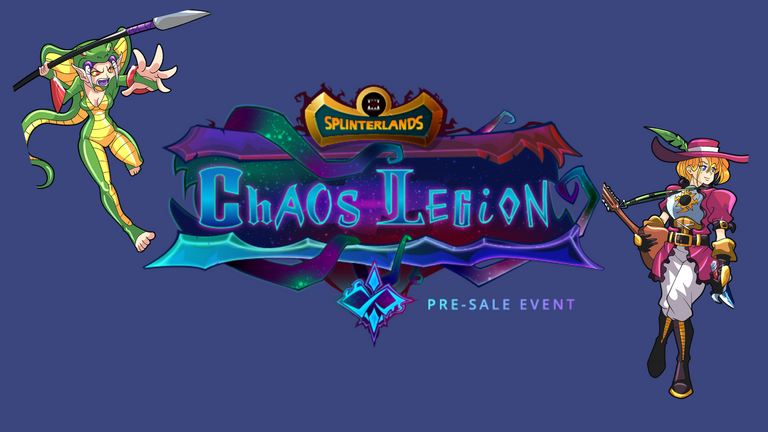 I get asked by friends and family, "hey what's that game you're always playing?" the one with all the cards. So I thought a quick summary here is worth some time.
Splinterlands is a collectible card game (CCG) that has both the physical and digital aspects of card games. They based the game on HIVE blockchain, which is a crypto token that has real value.
I buy the game's cards through packs. You get five cards in a pack, when you open the pack, an AI-based algorithms that generate random cards will select your new cards but it will guarantee at least one rare or better. We will use the new Chaos Legion card set starting on 8 December 2021 according to the Splinterlands Town Hall updates.
Winning Crypto Coins Playing Games
When playing Splinterlands, you can earn cryptocurrency by winning battles or trading cards on the hive platform. It takes the best of both worlds - like a physical card game, but you win digital rewards to make it more enticing for gamers to play.
Some of the most popular games in this new industry have been ones that have been able to attract a large user base, we have seen this happen in the last six months, which has resulted in a lot of users being willing to spend money on their product. And some companies have taken note and started doing more blockchain-enabled versions of these games.
Trading and Rent your Cards
Collectible card games are all the rage these days. They have been around for decades, but have only recently seen a spike in popularity thanks to games like Hearthstone, Pokemon Go, and Splinterlands.
The question is, what are the best ways to trade or rent your spare cards?
There are two ways to do this depending on how you play the game. Hive game platform is a good solution when you play online because it offers selling cards to other players from withing the game itself, you can also start renting out your excess cards for DEC tokens, Peakmonsters works well for trading and renting because they use the blockchain and Splinterlands data to sort your collection and compare market prices.
Even though there are ways to share and trade your cards, they all have their own pros and cons. Renting is a more risky way of investing in a card because you will not own it at the end of the lease period. Trading has a lower risk factor, but it is still possible that you might not complete the set or level you are after, if the price it to high or there are not enough cards available.
Final Thoughts - How much can you earn
There are many ways to increase your earnings by playing in tournaments for a chance to win SPS prizes. Move up to a higher league and the battle rewards will increase as you move up. Probably the best advice is to stay with it for the long term, plan to play for at least a year more like two or three and then you will call this your full-time job.

The Splinterlands BlockChain Game where you can win actual rewards.
---
Sign up to Play Splinterland CLICK HERE
---
---
---