Rising Star Game Card Collection Opening | 1 st Purchase after Joining Game |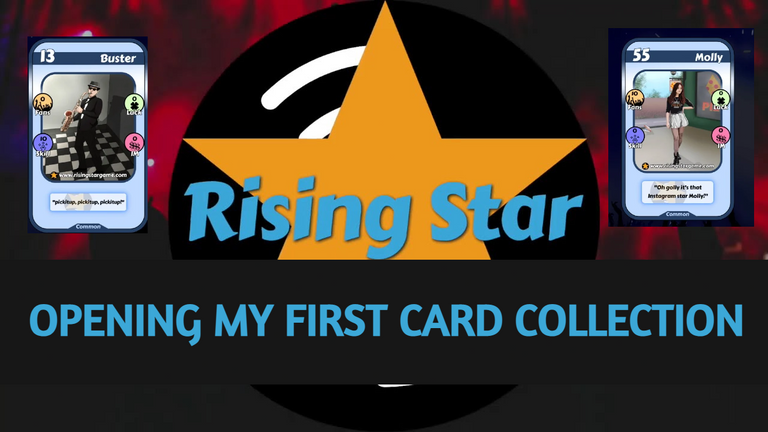 It's been about a week I have started playing the game called Rising Star. The game is on Hive Blockchain and It is a P2E game.
In fact, You don't have to invest a single penny to get started but playing without investment can take a longer time to improve your levels just like what I did.
Create account and checkout yourself - Here

Rising Star Game
It is an online Music Carrier NFT game where we can build our own music carrier, build our own band, increase community, etc. All the artist cards and instruments we get are in NFT. We can buy those with their token called StarBits or even your own supported currencies. We can gain Starbits by doing tasks and growing your profile.
My experience
We have to start with basic Illegal buskers we have about 10 fans and mostly nothing, we have to do some missions that take time according to the level and rewards. May vary from 5 min to 180 min greater the time higher the rewards.
Earlier I found out very hard, we don't have many fans we have to depend upon system to give us and cost lot of time In it. Slowly being consistent I managed to improve my level and finally got up to 10 Levels.
I used to get about 50 Startbits every day, I participated in giveaways and I won about 5000-star bits which is a huge blessing for me.
Cause to buy the cards pack you need about 10000 Starbits in which you can get 1 rare card NFT and 2 common ones.
It took me about a week to finally reach 10,000 starbits and today is the day I finally bought the Cards Pack and opened it let's see what I have got.


1st card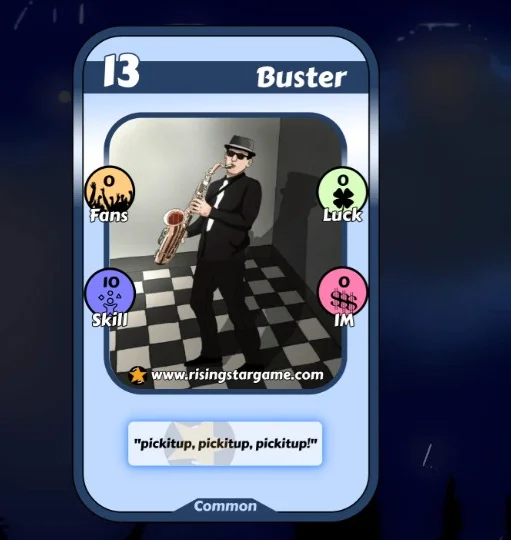 It is the common one got about 10 skills and nothing much, It isn't very much as not very rare and doesn't have much value to it. But I am happy I buy something of my own NFT
2nd Card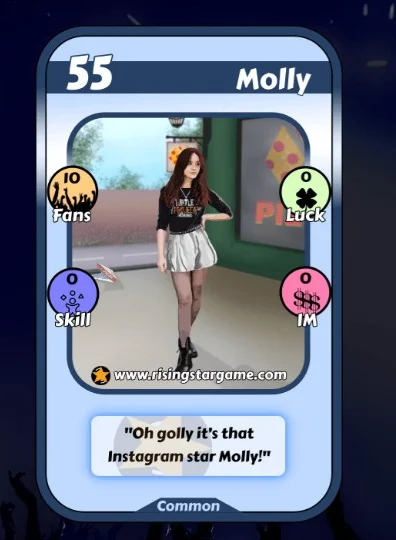 It's Molly, though common card but it's better than the 1st one I would say. The level is higher than that and got about 10 fans. The higher the fans the better it is. It's worth about 3,000 starts which is okay.
Now let's go to the **final **one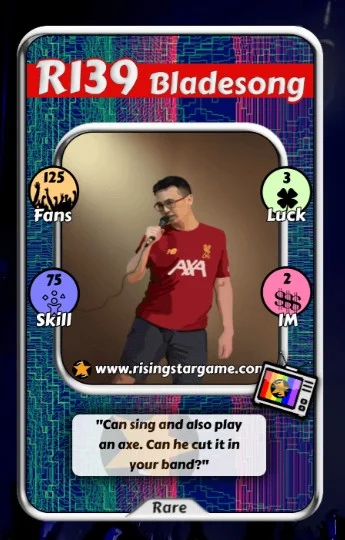 Yay! a rare card, I loved this card. It has got about 125 fans which will definitely help me in the mission and my skills are good too about 75. From now onwards I will be using this card to complete my mission. It will help me to grow faster on the platform.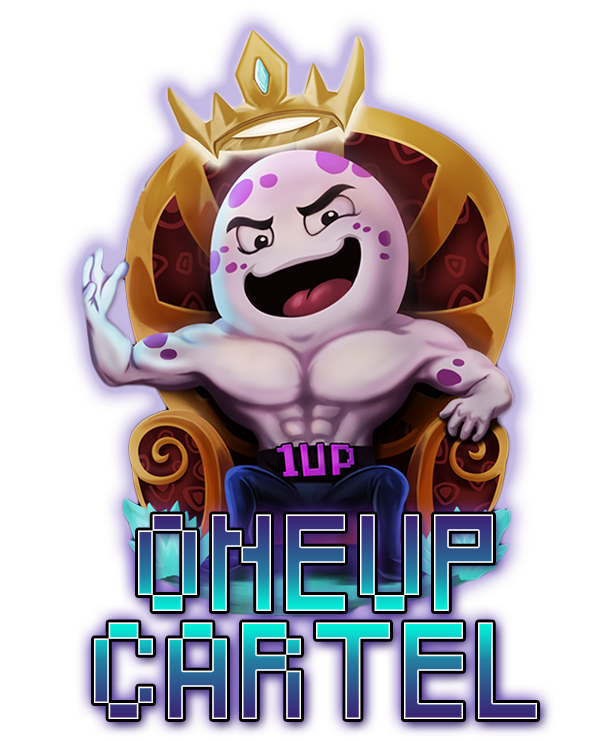 Final Thoughts:
I am currently on 13 levels and had to reach about 15 levels to fully unlock the game. Yeah, it takes much time but you can just enter once a while clicks on a mission and it will get automatically and you continue doing your other work you will find the benefits later on. But at first, you have to hustle or you could just buy the pack of Cards and increase your performance very fast.
Well, startbits you get can be swapped for another token and you can also sell your NFT which you get after opening the pack.
Overall good game and It has an option of its own Radio and the songs are just awesome. It gives you nostalgic old days feeling of the song.
Post Framework Images by @oneup-cartel @flauwy
Join the game and Start Playing yourself Totally free.
No investment needed. Just Play and Earn Money
https://www.risingstargame.com?referrer=cybercrypt0
Thank You
Posted Using LeoFinance Beta
---
---