Behavioural patterns of batteries on exposure to extreme temperatures: my date with -25 degree Celsius
I had a terrible experience not too long ago and it was with nature, though it had mercy on me at the long run. However, find myself guilty of inadequate preparedness. Yeah, it was really a bad experience I never would ever want to repeat itself, at least I know better now. At least if not for anything, to avoid reoccurrence. I relocated last year to another region whose weather and climatic conditions differs greatly from my home country. In essence, there is need for readjustment and adaptation on my end, but it happened...
The preparation...
We are now in winter season and one thing I never imagined for once will happen, did happen. One faithful evening, I set out to go visit a friend of mine in another school located just in the same city I am domiciled. Since it's winter season, the one most important thing you definitely cannot fail to do is to put on your winter jacket. I checked my phones weather report and I was seeing nasty -25 degree Celsius. Well, I said to myself, I have my winter jacket and muffler and with winter gloves hence, I am okay to leave.
Prior my movement, I had already charged my phone to hundred percent, so I did not see the need of taking my power bank (a a portable device that stores electrical energy and can be used to charge other electronic devices) along with me. Little did I know that I was making the biggest mistake. Considering the fact that I have never been to the school of my colleague, I relied on the navigation map using the address sent to me. What this invariably mean is that, I will have to expose my phone to the bone chilling atmospheric temperature of -25 Degrees.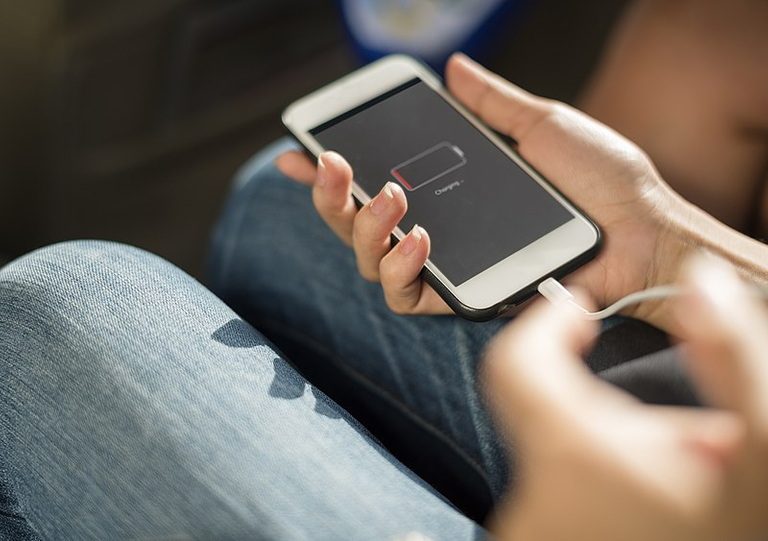 Dead battery
The worst happened...
To cut the long story short, my phone battery percent went down from 100 percent to zero within about 1 hour while still on transit, and that is how and where my trouble began. How will I call my friend when I finally reach, meanwhile I don't even know the building and it was already dark. It is an experience never to be forgotten. I need to feed my curious mind as to why such happened? 100% to %0%, indeed it calls for questions. Join me as we break down what happened to my phone scientifically.
So why did it happen?
There is no better way to find out other than to to do some little research. This may not be new to you as an engineer/ or someone grounded in electronics but for someone like me, it does. During my search, I discovered that mobile phones can experience issues in extreme cold temperatures due to the battery and the liquid crystal display (LCD). Interestingly, I got to understand that cold temperatures can cause the battery to lose its power more quickly and as well can also cause the LCD to malfunction.
As if that is not enough, they can also cause device to become more brittle (breakable easily) thus, making it more susceptible to damage if dropped. Having this information at the back of my mind made more sense. So this begs the question, how does it happen? What are the mechanism behind it? These and more are also what we will talk about as we continue in this discussion. Let's have a basic understanding and principle behind this.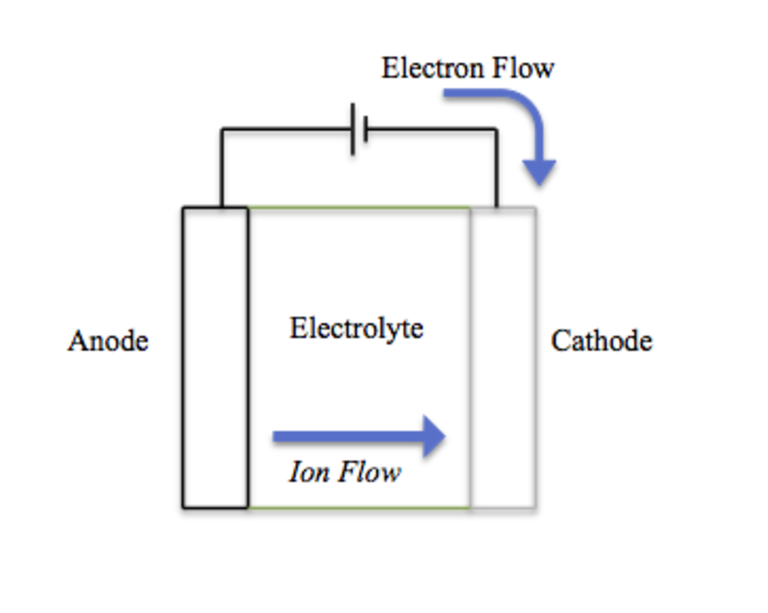 Lithium Battery Structure: Schematic of a basic lithium ion battery or any ion battery mechanism during charging
Principle behind battery depletion at extreme cold temperature
The principle behind a mobile phone's potential malfunction in extreme cold temperatures is related to how the various components of the device are affected by the cold. The battery, for example, is made up of chemicals that generate electricity through a chemical reaction. At lower temperatures, these reactions slow down, which can cause the battery to lose power more quickly.
In addition to the battery, the liquid crystal display (LCD) of a mobile phone is also sensitive to cold temperatures. These LCDs are mostly sandwiched between two layers of glass and when temperature drops, these crystals can become more rigid and less flexible, which can cause the display to become distorted or even stop working altogether. Batteries differ in some ways, but one notable difference lies in their chemistry.
Most modern mobile phone batteries are lithium-ion batteries. These batteries use lithium ions that move back and forth between the anode (typically made of graphite) and the cathode (made of a lithium-containing compound) to generate electricity. All electronic devices are designed to perform optimally at certain temperature and atmospheric conditions.
Usually when phone batteries are in active use, the lithium ions in them migrate and move from the anode to the cathode, the generating power in the form of electricity for the phone. Upon complete charge, the lithium ions move back to the anode, thereby storing the energy for later use.
At lower temperatures, the movement of lithium ions slows down. This means that the chemical reactions that generate electricity and store energy in the battery also slows down in the same manner. As a result, the battery loses power more quickly when it's cold.
In addition to the above, cold temperatures can also cause the electrolyte in the battery to thicken or even freeze and will make it more difficult for the lithium ions to move through the electrolyte. If the electrolytes don't move, then certainly we will not have any chemical reaction in this case.
Ling and colleagues carried out a research that showed that extreme low temperature for a fact do have effect on batteries. Accroding to their report:
Lithium-ion battery performance is strongly dependent on thermal conditions, deteriorating dramatically at low temperatures.
Similarly, the report of Waldmann and colleagues also validated the above when when they carries similar experiment, but this time, at a much lower temperature.
They evaluated the capacity fade of commercial 18 650 batteries under a series of ambient temperatures. They revealed that the capacity fading rate increased with decreasing temperature in the range of 0–25 °C.
Summing everything above, simply explains the reason for my phone battery quick power drainage. Only if I had knew before now! Because of the urgency and the need to reach out to the person I went to see, I had to quickly rush into a nearby store to warm and as well see if I can charge the phone. Unfortunately, they didn't have the suitable charger for it.
So how did I manage the situation?
The only option left was to simply apply the simple principle of physics of I learnt during high school days. I bet you know this, friction generates heat. Yeah, it is that simple. So what I simply did was to warm up the phone a bit, and this I facilitated by applying friction (moving my hand back and forth over the phone surface in a continuous and repeated manner) to get it warmed up.
Luckily, it it work and powered back on but with just 1% battery capacity. Now this brings us to another important aspect of this experience. Does it mean that, there no ways to reduce the influence of extreme temperature on the battery? Or was this experience just peculiar to mine, considering the fact that I did not buy here?
The power of Battery Insulation
Overtime, I got to understand that, battery insulation has a significant effect on the battery general life cycle and performance. It is possible that phones produced in cold regions may have better battery insulation compared to those produced for Africa, but this could depend on the specific phone models and their manufacturers.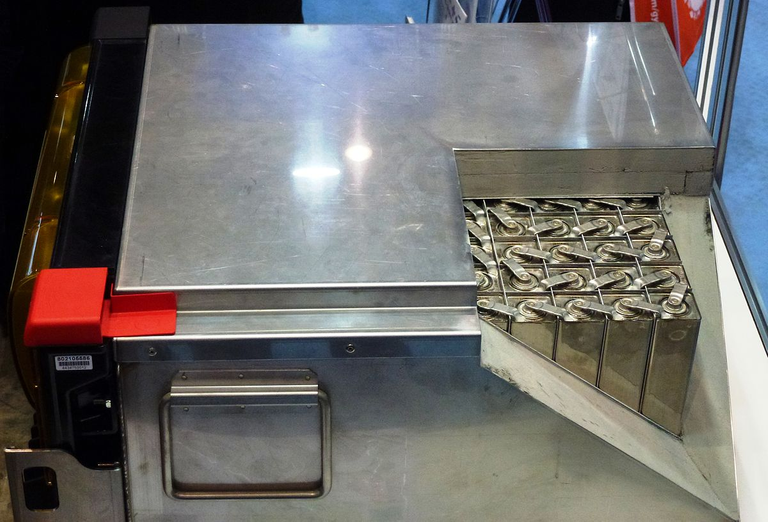 FZSoNick 48TL200: sodium–nickel battery with welding-sealed cells and heat insulation
Some smartphones list the optimum range of temperatures in their technical specs. For example, when it's turned off, the iPhone 5S can withstand temperatures between -4° and 113° Fahrenheit. When it's turned on, the range is much more narrow. Apple suggests 32° Fahrenheit as the lowest operating ambient temperature. Other phones are rated for much lower temperatures, and some can go as low as -4° Fahrenheit while in operation.
Research has shown that lithium batteries that are well insulated tend to perform much more better and even stay longer. In the research, an insulation material was used to protect the lithium batteries that were then subjected to lower temperature.
Based upon these results, the insulation material was helpful in protecting the batteries under low temperature conditions by warming them up, which further resulted in an improvement in the cycling efficiency, discharge performance and capacity decay
In general, we can confidently assert that cold temperatures can have a negative impact on battery performance, causing the battery to drain faster and reducing its overall lifespan. As a result of this, manufacturers may take measures to improve battery insulation in phones produced for cold regions. However, I think it is just better to protect your phones from extremes of cold. Leaving phone intentionally exposed to extreme cold could still cause some damage to it.
In essence, the battery is not the only component at risk of damage: the power management integrated circuit (PMIC) that enables you charge the phone could also be affected, and in this case, slows down the phone charging rate. Another common component is the Processor. As temperatures decrease, the processor in the phone may become less efficient and may have to work harder to perform the same functions, which can cause the device to slow down or even shut off.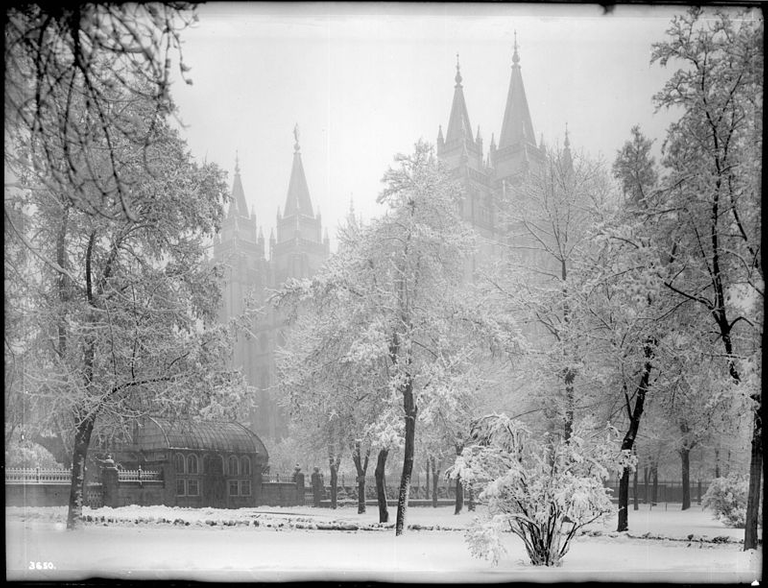 Winter season
Some of the buttons may even be more difficult to press, considering the fact that extreme cold stiffens substances. The camera lens is not excluded. You could also have condensation products on the lens and this can later on affect the phone's picture quality. As suggested by some of my colleagues and from research as well, it is better to keep the phone in the pocket that has contact with your body.
Since our body generates heat, it helps keeps the phone warm. Using protective casing also helps, but the screen and the lens of the phone may be affected. While it has been shown that extreme cold temperatures can hamper the efficiency of a battery, the same can also be said for batteries exposed to high temperatures. In fact, research has shown that high temperature have much more negative impact that do extreme cold temperatures on battery.
Around the borders of room temperature 20°C to 25°C (68°F to 77°F) seems to be the reference optimal temperature for most mobile phone. This however does not imply that some phones cannot operate beyond this reference range. While thinking, something else came to mind. Before now, I do notice that some phone batteries swell. So it's worth knowing why.
Why do phone batteries swell?
Virtually everything, be it living or non-living, has a life span, and once it is reached, they tend to malfunction. The same can be said for batteries. Although other conditions like temperature can also cause batteries to swell. Just as extreme of temperature (high and low) affect battery performance, they also contribute to swelling.
Though possible, swelling caused as a result of cold temperature is not common with lithium batteries but with more common in car batteries. As the temperature drops, the electrolytes freezes and this tends to bulge and increase in volume. This is actually a simple logic, when we compare it with the action of freezing substances.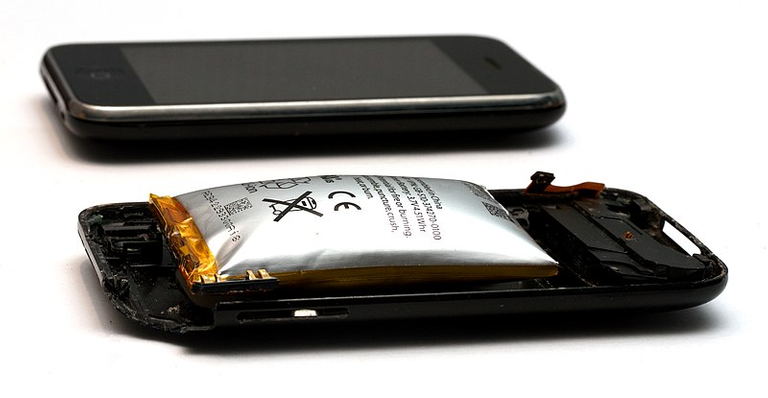 Swollen lithium Battery
In general and in addition to the above, a battery swells when there is a build-up of gas inside the battery. This can happen when the battery is overcharged, over-discharged, or when there is a problem with the battery's design or manufacturing.
In the case of a lithium-ion battery, the electrolyte inside the battery can react with the lithium metal inside the anode, creating lithium oxide, and releasing heat and gases such as hydrogen and oxygen. In a situation where this reaction happens too fast, the end result is immediate battery swelling, but if it occurs slowly, then it will take sometime for it to become clearly obvious.
Additionally, in extremely cold temperature, the electrolyte can thicken, making it more difficult for the lithium ions to move through the electrolyte and this in turn leads an overcharge of the battery. So the sums up my story and I believe you grab one or two things from here.
As a concluding remark, never go anywhere you are not sure of without your power bank under extreme cold weather. As a precautionary measure, put the phone in the pocket in contact with your body to save the energy should you intend to use it for navigation. Always stay prepared and know that, nature will always win you, if you do not prepare well to face it. I was only shown mercy!
Alright, do enjoy the rest of your day, see ya!
References
•Optimization of Thermal and Structural Design in Lithium-Ion Batteries to Obtain Energy Efficient Battery Thermal Management System (BTMS): A Critical Review
•Effect of Temperature on the Aging rate of Li Ion Battery Operating above Room Temperature
•Toward Bottom-Up Understanding of Transport in Concentrated Battery Electrolytes
•How do batteries power our phones, computers and other devices?
•Structural Batteries: A Review
•Influence of low temperature conditions on lithium-ion batteries and the application of an insulation material
•Warming-Up Effects of Phase Change Materials on Lithium-Ion Batteries Operated at Low Temperatures
•Optimization of Charging Strategy by Prevention of Lithium Deposition on Anodes in high-energy Lithium-ion Batteries – Electrochemical Experiments
•Warming-Up Effects of Phase Change Materials on Lithium-Ion Batteries Operated at Low Temperatures
•How to protect your phone in cold weather
•Capturing the swelling of solid-electrolyte interphase in lithium metal batteries
•Characterization and performance evaluation of lithium-ion battery separators
---
---