What's wrong with Splintertalk?
Well that can't be right, can it? Splintertalk wasn't loaded since yesterday. For two days I've received an error message and now, that I'm finally able to log into Splintertalk, I am told that my account is dead as a door knob. No posts, no comments.


Which clearly isn't true as when I scroll through my ecency feed, I see posts I've made on Splintertalk. Heck even my memory manages to carry me that far back. A good sign of an absence of senility.
On top of all that, Splinterlands the game itself seems to be wonkying out on me. I know that over the past few weeks I have been staking every single airdrop, well untill a few days ago when I stopped staking and started hodling for the upcoming card sale. But now splinterland shows my overall value as a big fat 0.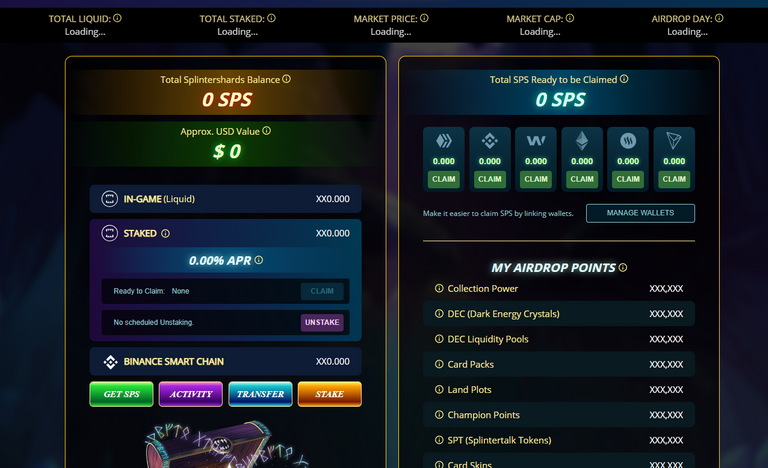 That's enough to drive a newb into panic and bring to the point of tears. By looking at my actuall holdings, I assume that since they are in fact still displayed, the remainder of my staked SPS is also there, but Splinterland glitch demons have decided to screw around with me and have me vuessing about the where abouts of my staked SPS.
Only now a new message popped up.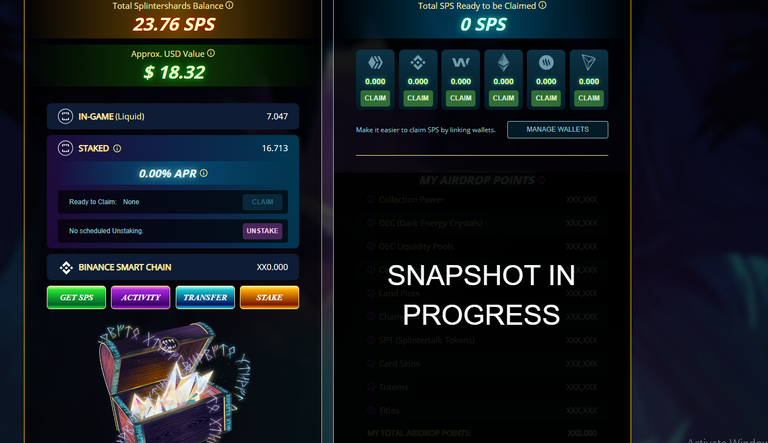 Normally Splinterlands sends out an announcement of an upcoming maintenance, but I guess this time around things have gotten a bit out of the dev teams control it seems. The blockchain gremlins are hard at work at making life less convenient than expected.
Yup the final step to take is to send the system down for a little nap.

Let's hope that once the prince arrives on his white stalion he'll be able to deliver the healing kidss and all will be well.
---
---