An incredible amount of magic for battle / Una increíble cantidad de magia para la batalla. [ENG/ESP]
First part in English and second part in Spanish
Primera parte en Inglés y segunda parte en Español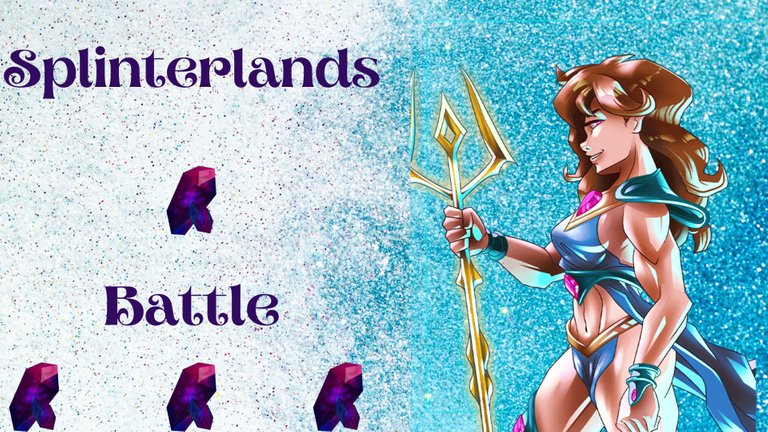 In many battles dealing as much damage as possible is the right way to victory, so the Nerissa Tridawn card from the water deck is a great choice for you. Despite being a card that has no abilities it has an extremely high amount of magic attack since level 1 and magic attacks are the best source of damage you can have in a battle because they ignore the card's shield and directly attack their health.
But Nerissa Tridawn's mana cost is quite high so the question is, is spending all your mana on her the right choice?
For that I will show you this incredible card in battle and you will see how it is capable of causing a lot of damage in battles and guaranteeing you many victories.
To get to know Nerissa Tridawn better you can look at the card's statistics, where you can see the card in all its levels, including its attack, agility, health and abilities as shown in the image below.

In the case of Nerissa Tridawn she doesn't have abilities as I mentioned before but besides her attack being a strong point of the card she also has another one that is her high amount of life, so in addition to being an excellent source of damage she will also be very useful for defend and will not be defeated easily.
Its weak point is its low agility so it will take a while to attack, but when it does attack it will be able to do a lot of damage.
Nerissa Tridawn is an epic card from the chaos legion edition and you can get it by buying it from the Splinterlands marketplace or buying chaos legion packs and trying your luck to get it.
Now that you know more about the Nerissa Tridawn card in theory so let's put it into practice in a battle, but first get to know a little about the other cards I used on it.
Summoner: Alric Stormbringer
Increases magic attack by +1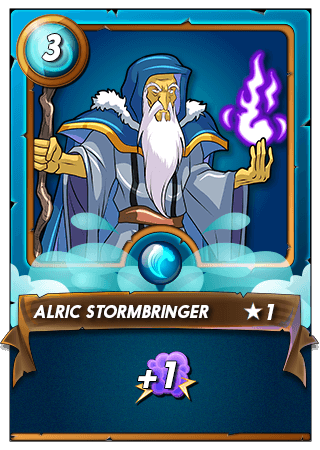 First Position: Diemonshark
Melee card with the Trample ability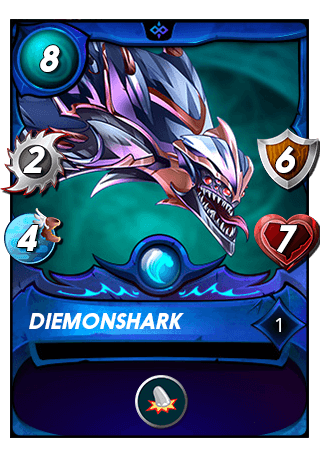 Second Position: Flying Squid
Melee card with the Reach ability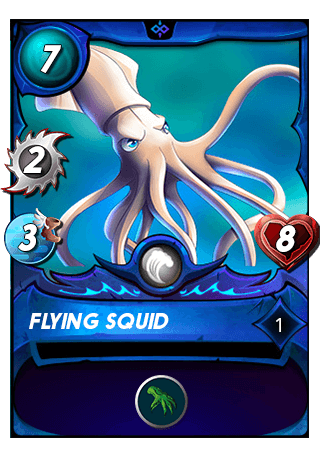 Third Position: Nerissa Tridawn
Card with magic attack without abilities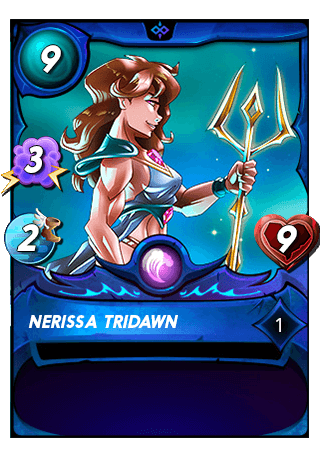 Fourth Position: Venari Wavesmith
Card with magic attack with the Protect ability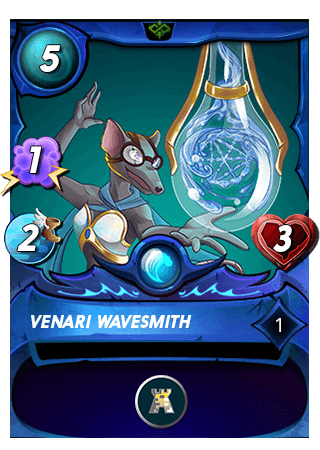 Fifth Position: Ice Pixie
Card with magic attack with the ability Flying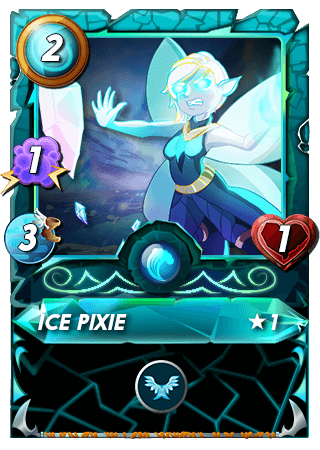 Sixth Position: Deeplurker
Melee card with the Opportunity ability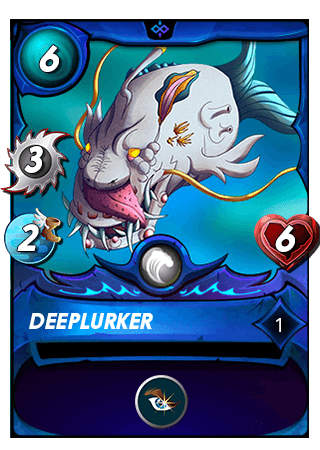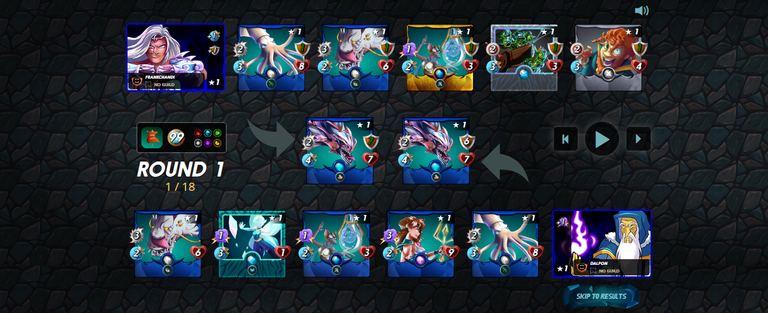 In the battle my opponent also used the water deck but using the summoner Kelya Frendul which increases the speed and shield of his cards by +1. He also has the Venari Wavemismith card that has the Protect ability and will increase the shield of his cards by +2, so my opponent's cards have +3 shield and mine +2, but as I have many cards with magic attack the shield won't be much of a problem.
In the first round both have Diemonshark defending in the first position but as most of my cards had magic attack most of my damage was dealt directly to his life and that caused him to be defeated, my Diemonshark received most of it of shield damage because most of my opponent's cards were melee or ranged.
In the second round my Diemonshark still managed to resist for a while because he still had a lot of life but he ended up being defeated, but managed to attack before. Again the card that took my opponent's first position took most of the damage in his life because of my magic attack cards and it was defeated. Venari Wavesmith was also defeated and this caused my opponent's cards to lose most of their shield.
In the third round it was my opponent's Deeplurker's turn to take the first position and be defeated by my cards with magic attack. Now his first position card is a ranged card that cannot attack.
In the fourth and last round, my Flying Squid card that was in the first position was defeated because one of my opponent's cards attacked first, but soon after the ranged card that was in his first position was defeated and his last card that was also is ranged took first position and she was also defeated this round.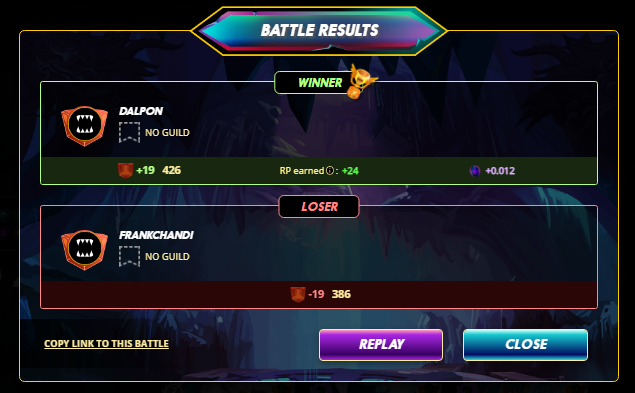 Most of the damage done in this battle was done by my card Nerissa Tridawn that in addition to having magic attack and directly attacking the life of the opposing cards it also had 4 attack with the buff of the summoner Alric Stormbringer, so even if it doesn't have abilities She's amazing at dealing damage.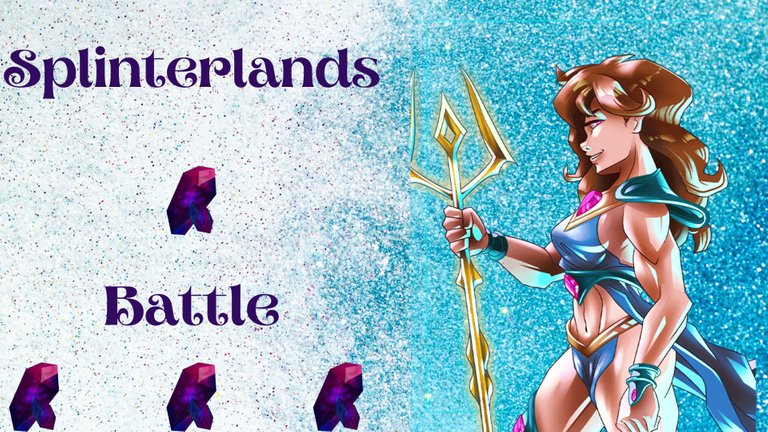 En muchas batallas, infligir el mayor daño posible es el camino correcto hacia la victoria, por lo que la carta Nerissa Tridawn del mazo de agua es una excelente opción para ti. A pesar de ser una carta que no tiene habilidades tiene una cantidad extremadamente alta de ataque mágico desde el nivel 1 y los ataques mágicos son la mejor fuente de daño que puedes tener en una batalla porque ignoran el escudo de la carta y atacan directamente su salud.
Pero el costo de maná de Nerissa Tridawn es bastante alto, por lo que la pregunta es: ¿gastar todo tu maná en ella es la elección correcta?
Para eso te mostraré esta increíble carta en batalla y verás como es capaz de causar mucho daño en las batallas y garantizarte muchas victorias.
Para conocer mejor a Nerissa Tridawn puedes mirar las estadísticas de la carta, donde puedes ver la carta en todos sus niveles, incluyendo su ataque, agilidad, salud y habilidades como se muestra en la imagen de abajo.

En el caso de Nerissa Tridawn ella no tiene habilidades como mencione antes pero ademas de que su ataque es un punto fuerte de la carta tambien tiene otro que es su alta cantidad de vida, asi que ademas de ser una excelente fuente de daño ella también será muy útil para defender y no será derrotada fácilmente.
Su punto débil es su poca agilidad por lo que tardará en atacar, pero cuando ataque será capaz de hacer mucho daño.
Nerissa Tridawn es una carta épica de la edición de la legión del caos y puedes conseguirla comprándola en el mercado de Splinterlands o comprando paquetes de la legión del caos y probando suerte para conseguirla.
Ahora que sabes más sobre la carta Nerissa Tridawn en teoría, pongámosla en práctica en una batalla, pero primero conoce un poco sobre las otras cartas que usé en ella.
Invocador: Alric Stormbringer
Aumenta el ataque mágico en +1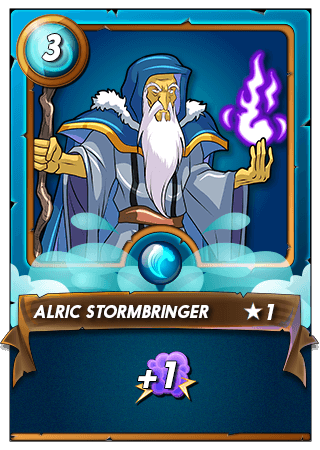 Primer Posición: Diemonshark
Carta cuerpo a cuerpo con la habilidad Trample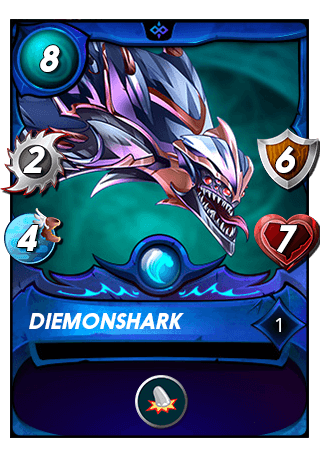 Segunda Posición: Flying Squid
Carta cuerpo a cuerpo con la habilidad Reach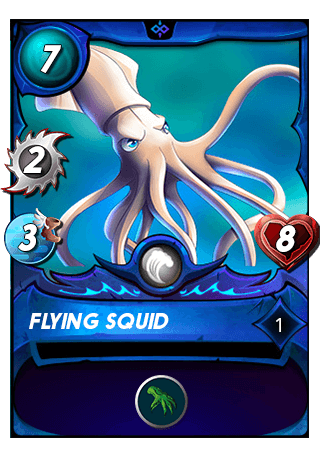 Tercera Posición: Nerissa Tridawn
Carta con ataque mágico sin habilidades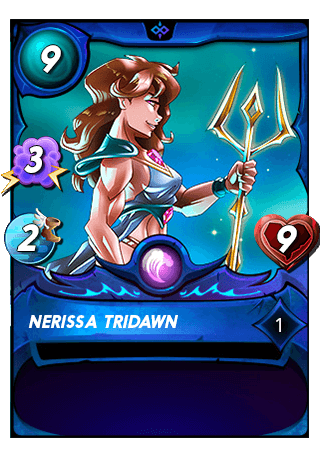 Cuarta posición: Venari Wavesmith
Carta con ataque mágico con la habilidad Protect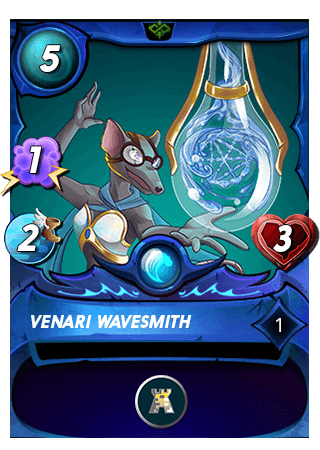 Quinta posición: Ice Pixie
Carta con ataque mágico con la habilidad Flying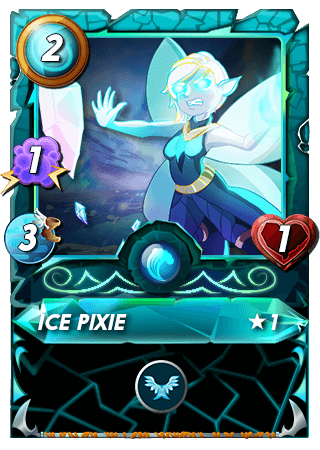 Sexta Posición: Deeplurker
Carta cuerpo a cuerpo con la habilidad Opportunity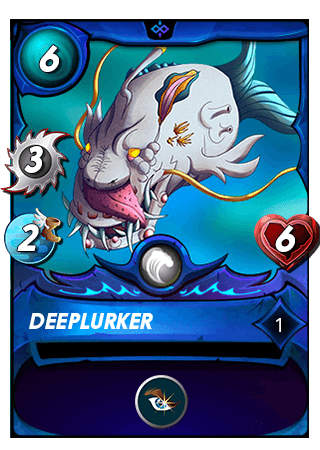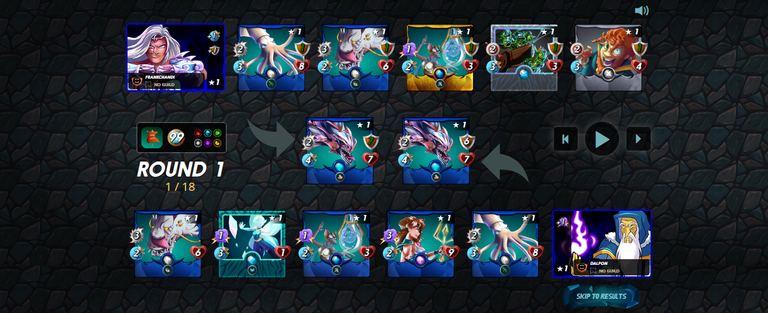 En la batalla mi oponente también usó el mazo de agua pero usando a la invocadora Kelya Frendul la cual aumenta la velocidad y el escudo de sus cartas en +1. También tiene la carta Venari Wavemismith que tiene la habilidad Protect y aumentará el escudo de sus cartas en +2, entonces las cartas de mi oponente tienen escudo +3 y las mías +2, pero como tengo muchas cartas con ataque mágico el escudo ganó. t ser un gran problema.
En la primera ronda, ambos tienen a Diemonshark defendiendo en primera posición, pero como la mayoría de mis cartas tenían ataques mágicos, la mayor parte de mi daño fue infligido directamente a su vida y eso provocó que lo derrotaran, mi Diemonshark recibió la mayor parte del daño de escudo porque la mayoría de las cartas de mi oponente eran cuerpo a cuerpo oa distancia.
En el segundo round mi Diemonshark aun logro resistir un rato porque aun le quedaba mucha vida pero termino siendo derrotado, pero logro atacar antes. Nuevamente, la carta que tomó la primera posición de mi oponente recibió la mayor parte del daño en su vida debido a mis cartas de ataque mágico y fue derrotada. Venari Wavesmith también fue derrotado y esto provocó que las cartas de mi oponente perdieran la mayor parte de su escudo.
En la tercera ronda le tocó al Deeplurker de mi oponente tomar la primera posición y ser derrotado por mis cartas con ataque mágico. Ahora su primera carta de posición es una carta a distancia que no puede atacar.
En la cuarta y última ronda, mi carta Flying Squid que estaba en la primera posición fue derrotada porque una de las cartas de mi oponente atacó primero, pero poco después la carta a distancia que estaba en su primera posición fue derrotada y su última carta que estaba también es ranged tomó la primera posición y también fue derrotada en esta ronda.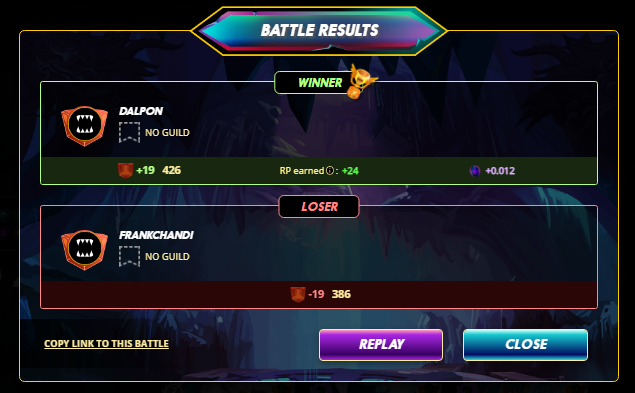 La mayor parte del daño hecho en esta batalla lo hizo mi carta Nerissa Tridawn que además de tener ataque mágico y atacar directamente la vida de las cartas enemigas también tenía 4 ataques con el buff del invocador Alric Stormbringer, así que incluso si no No tiene habilidades Ella es increíble para hacer daño.
---
---