Speed is Power / la velocidad es poder [ENG/ESP]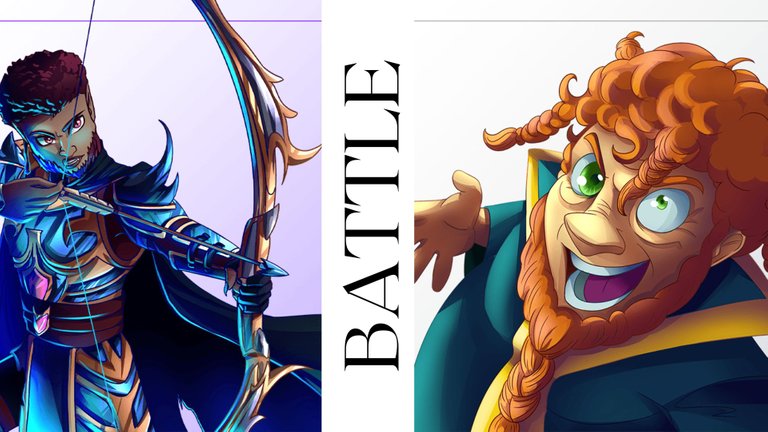 Cards that attack from a distance have a huge weakness in that they can't attack in first position, and this week's Supply Runner challenge card is no exception. But apart from this weakness, how is this card useful for battles in Splinterlands?
The Supply Runner is not a card that draws much attention to battles because it has 6 mana cost and its stats are not very strong for all this expense, besides it only gains an ability when it reaches level 5, so It's the type of card that you won't give much priority to your battles if he's not at a higher level, especially if you play in the bronze league.
But Supply Runner can still be quite useful if you make the right choices in battles, like a great summoner called General Sloan from the health deck that increases the attack of ranged cards by +1, so that Supply Runner would have more attack to deal damage in battle and would be more useful for a card that has 6 mana cost.
But beyond that, what are the general uses of the Supply Runner card? what deck does it belong to? how much stronger does he get at higher levels?
Starting with which deck Supply Runner belongs to is the neutral deck so it is the type of card you will be able to play in practically all your battles as you can mix cards from another deck with the neutral deck, the only exception is if there is one a rule that does not allow this deck such as the Taking Sides rule where neutral deck cards are not allowed in battle.
How much stronger the Supply Runner can get at higher levels you can find out by going to the statistics of the card that I will show in the image below.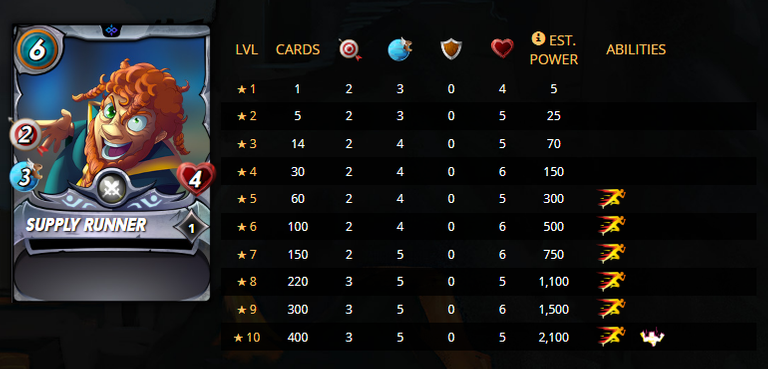 Because it is a common card it has 10 levels and the maximum attack it reaches is 3, it also has 2 abilities that are very useful for battles and that will be one more reason for you to want to use it in your battles, but for using them will depend on the level of the card.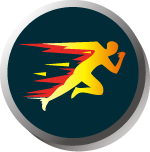 I will start by talking about the Swiftness skill which is very useful as it will increase the speed of Supply Runner and your other cards by +1 and having more speed in a battle is very important because it will make your cards have a chance to attack first , but if the battle has the Reverse Speed ​​rule where the card with the lowest speed attacks first then this ability will harm you.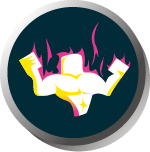 His other ability is Strengthen which makes Supply Runner and his other cards gain +1 life. Life is something very important in battle because it is what decides whether or not your card will continue fighting because if it reaches 0 then the card is defeated, so this skill will be very useful in battles.
Both Supply Runner's abilities are buffs that will benefit not only him but also his other cards but I still consider him a low attack card for his mana cost and his speed/life are also low.
Let's see how Supply Runner fares in battle:
Summoner: General Sloan
Will increase the attack of cards that attack from a distance by +1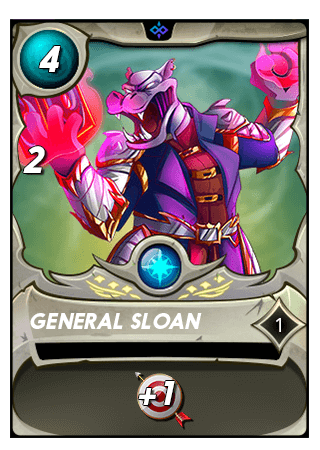 First Position: Blinding Reflector
A low mana cost card with no abilities, but it has a good amount of shield and health.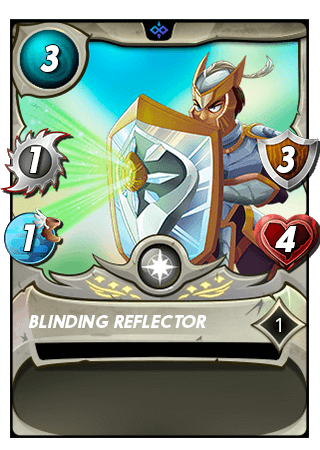 Second Position: Time Mage
Card with magic attack with the Slow ability that reduces the speed of enemy cards by 1.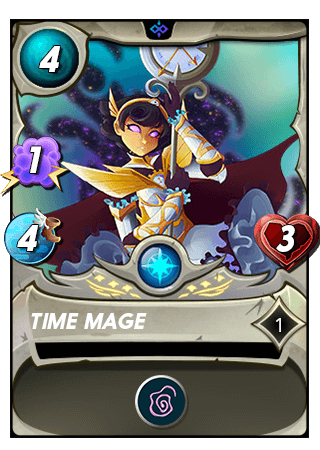 Third Position: Stitch Leech
Card with melee attack with low speed and has the Sneak ability that allows him to attack the enemy card positioned in the last position.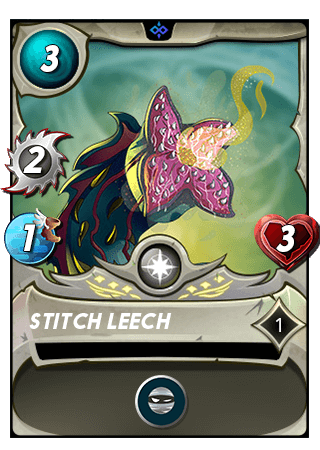 Fourth Position: Pelacor Arbalest
Card with a ranged attack that has the Double Strike ability that allows him to attack 2x in the round.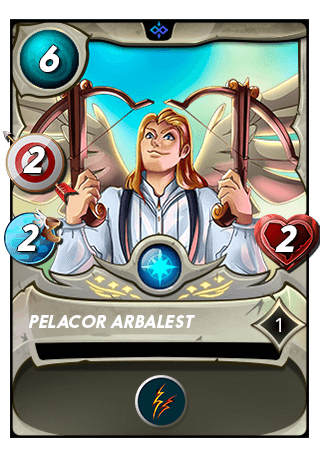 Fifth Position: Truthspeaker
Non-attack card that has the Protect ability that grants +2 shield to all your cards in battle.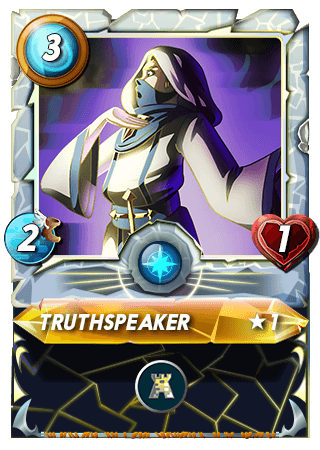 Sixth Position: Supply Runner
Card with ranged attack that has no abilities.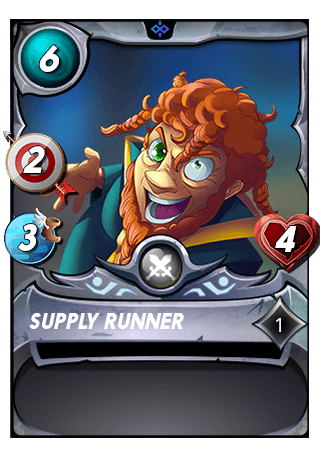 ---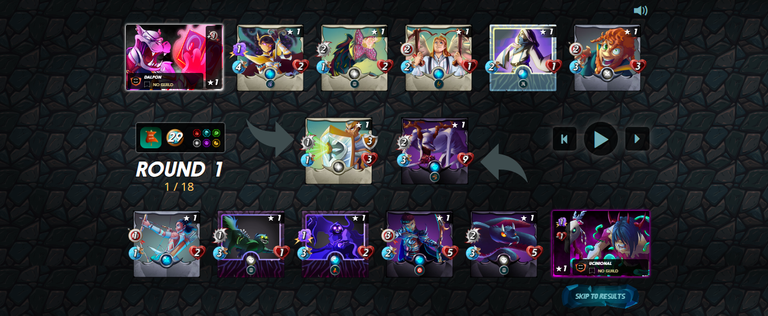 In battle having General Sloan as a summoner will be a good choice because I have great cards that attack from a distance in battle, the Truthspeaker card will also be very useful granting +2 shield because most of my opponent's cards are melee and ranged, so having this shield will be a great help to not take too much damage at the beginning of the battle. And having the Time Mage to slow down enemy cards will also help a lot.
My opponent used a summoner that decreases the magic attack and life of my cards but only the life reduction will be useful as Time Mage is my only card with magic attack in battle and it already has 1 attack. He has cards like the Silent Sha-Vi and the Undead Badger that will attack the Supply Runner who is in the first position but that won't be a big problem at first because of the shield. He has Cursed Windeku in first position but that won't be a big problem either because I don't have many melee cards.
In the first round as I had already predicted the shield was a great help and I didn't suffer much damage, I also have a lot of attack since my 2 ranged cards are extremely strong so the Cursed Windeku that was a great defense for my enemy was defeated easily. With the exception of the Blinding Reflector all my other cards still have a shield and 2 of my opponent's cards have already been defeated [Cursed Windeku and Xenith Archer].
In the second round having Time Mage was the right choice because its Slow skill is being very useful making my cards attack first, of course having Supply Runner and Pelacor Arbalest doing damage is what really makes it possible to win this battle, but cards like Truthspeaker and Time Mage are great supports. But unfortunately Time Mage was defeated in this round and my opponent's cards regained the lost speed, but 3 of his cards were defeated and now only the Undead Badger remains in the battle [ Silent Sha-Vi, Death Elemental and Dhampir Stalker ]
In the third and also useful round, the Undead Badger was defeated by the Supply Runner's powerful attack and the battle was over. [Undead Badger].
Conclusion: The Supply Runner card may not have the best stats for a card with 6 mana cost but it is still a great choice when you want to deal damage especially if you have General Sloan as a Summoner, in this battle it and Pelacor Arbalest get together proved to be amazing cards to have and because of them (not just of course) it was possible to win the battle.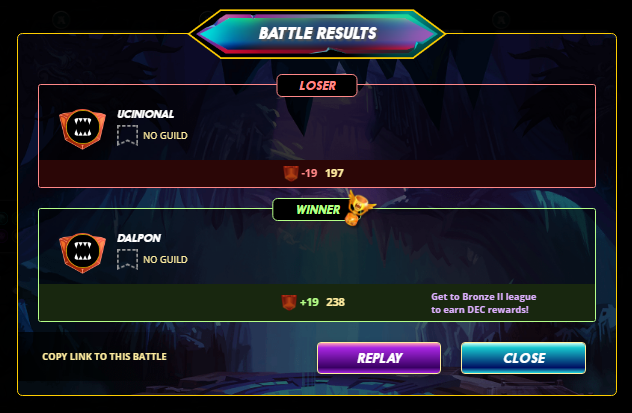 If you still don't know Splinterlands and want to play you can use my referral link if you want: https://splinterlands.com?ref=dalpon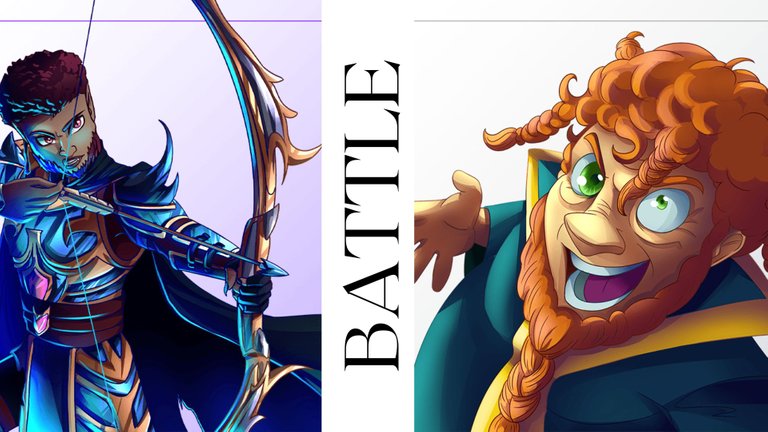 Las cartas que atacan desde la distancia tienen una gran debilidad, ya que no pueden atacar en primera posición, y la carta de desafío Supply Runner de esta semana no es una excepción. Pero aparte de esta debilidad, ¿cómo es útil esta carta para las batallas en Splinterlands?
El Supply Runner no es una carta que llame mucho la atención en las batallas ya que tiene un costo de maná de 6 y sus stats no son muy fuertes para todo este gasto, además solo gana una habilidad cuando llega al nivel 5, así que es el tipo de carta que no le darás mucha prioridad a tus batallas si no está en un nivel superior, especialmente si juegas en la liga de bronce.
Pero Supply Runner aún puede ser bastante útil si tomas las decisiones correctas en las batallas, como un gran invocador llamado General Sloan del mazo de salud que aumenta el ataque de las cartas a distancia en +1, por lo que Supply Runner tendría más ataque para hacer daño. en batalla y sería más útil para una carta que tiene un coste de 6 maná.
Pero más allá de eso, ¿cuáles son los usos generales de la carta Supply Runner? a que mazo pertenece ¿Cuánto más fuerte se vuelve en niveles más altos?
Empezando por el mazo al que pertenece Supply Runner es el mazo neutral por lo que es el tipo de carta que podrás jugar en prácticamente todas tus batallas ya que puedes mezclar cartas de otro mazo con el mazo neutral, la única excepción es si hay una regla que no permite este mazo, como la regla Tomando lados donde las cartas de mazo neutrales no están permitidas en la batalla.
Cuánto más fuerte puede llegar a ser el Supply Runner en niveles más altos, puede averiguarlo yendo a las estadísticas de la carta que mostraré en la imagen a continuación.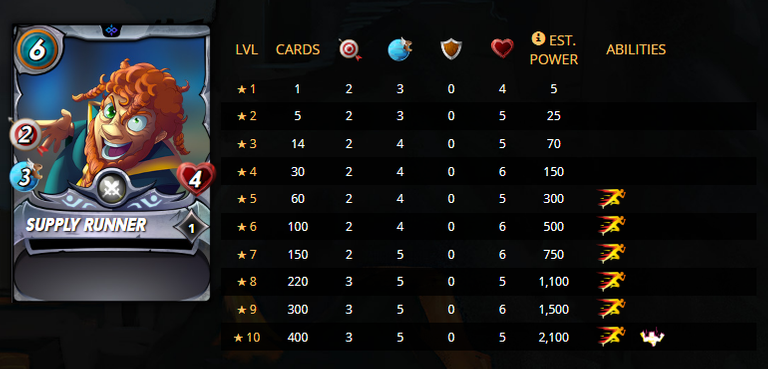 Por ser una carta común tiene 10 niveles y el ataque máximo que alcanza es 3, además tiene 2 habilidades que son muy útiles para las batallas y eso será una razón más para que quieras usarla en tus batallas, pero para usarlos dependerá del nivel de la carta.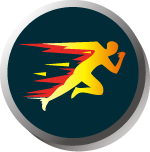 Comenzaré hablando de la habilidad Rapidez que es muy útil ya que aumentará la velocidad de Supply Runner y tus otras cartas en +1 y tener más velocidad en una batalla es muy importante porque hará que tus cartas tengan la oportunidad de atacar. primero, pero si la batalla tiene la regla de velocidad inversa donde la carta con la velocidad más baja ataca primero, entonces esta habilidad te dañará.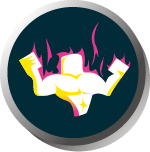 Su otra habilidad es Fortalecer, que hace que el Supply Runner y sus otras cartas ganen +1 vida. La vida es algo muy importante en la batalla porque es lo que decido si tu carta seguirá luchando o no porque si llega a 0 entonces la carta es derrotada, por lo que esta habilidad será muy útil en las batallas.
Ambas habilidades de Supply Runner son beneficios que lo beneficiarán no solo a él sino también a sus otras cartas, pero aún lo considero una carta de ataque bajo por su costo de maná y su velocidad/vida también son bajas.
Veamos cómo le va a Supply Runner en la batalla:
Invocador: General Sloan
Aumentará el ataque de las cartas que atacan a distancia en +1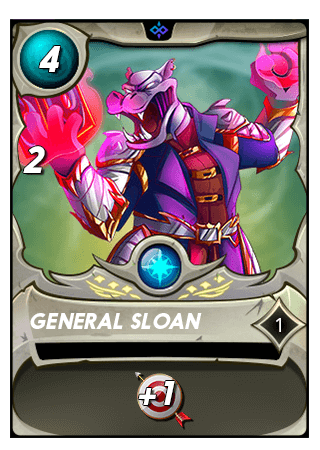 Primera posición: Blinding Reflector
Una carta de bajo costo de maná sin habilidades, pero tiene una buena cantidad de escudo y salud.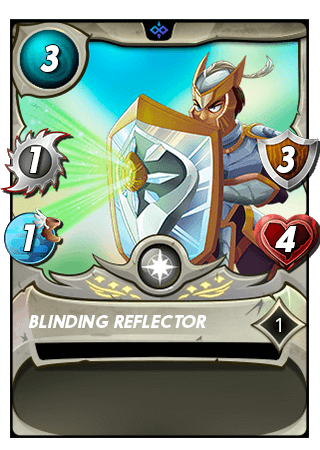 Segunda Posición: Time Mage
Carta con ataque mágico con la habilidad Lento que reduce en 1 la velocidad de las cartas enemigas.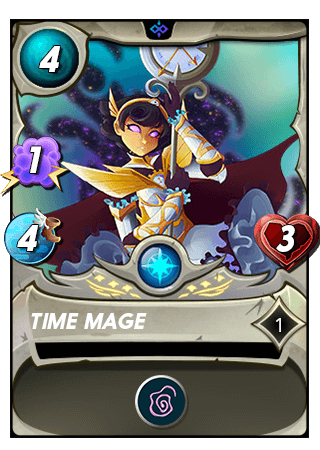 Tercera posición: Stitch Leech
Carta con ataque cuerpo a cuerpo a baja velocidad y tiene la habilidad Furtivo que le permite atacar a la carta enemiga posicionada en la última posición.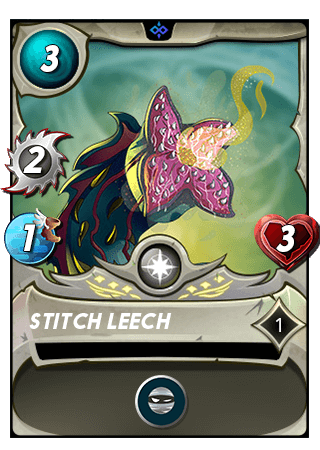 Cuarta Posición: Pelacor Arbalest
Carta con ataque a distancia que tiene la habilidad Doble Golpe que le permite atacar 2x en la ronda.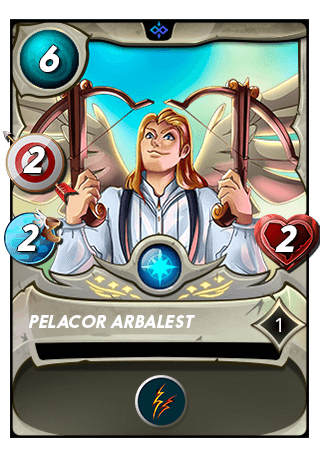 Quinta Posición: Truthspeaker
Carta que no es de ataque y que tiene la habilidad Proteger que otorga +2 de escudo a todas tus cartas en batalla.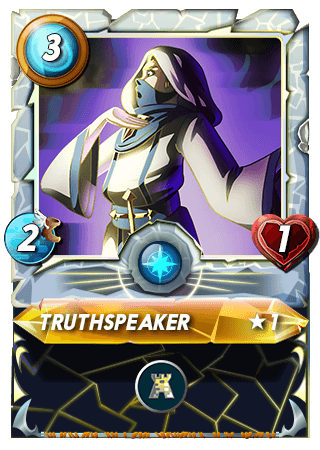 Sexta posición: Supply Runner
Carta con ataque a distancia que no tiene habilidades.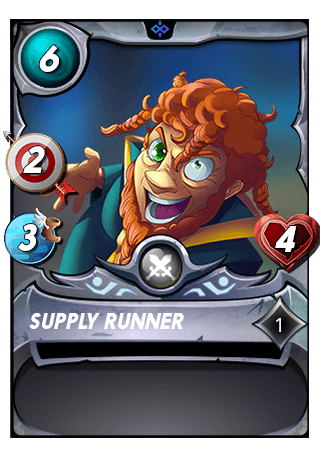 ---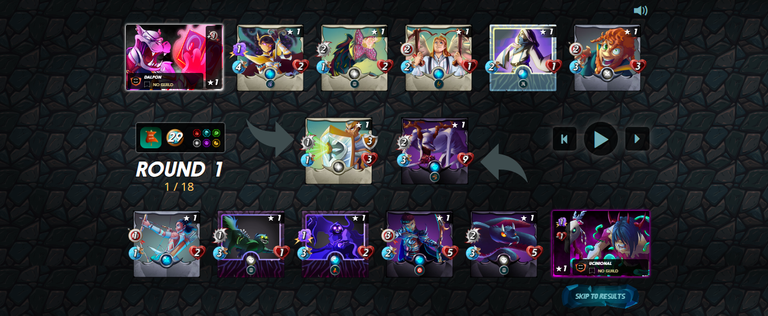 En la batalla, tener al General Sloan como invocador será una buena opción porque tengo excelentes cartas que atacan desde la distancia en la batalla, la carta Truthspeaker también será muy útil otorgando +2 de escudo porque la mayoría de las cartas de mi oponente son cuerpo a cuerpo y a distancia, así que tener este escudo será de gran ayuda para no recibir demasiado daño al comienzo de la batalla. Y tener el Time Mage para ralentizar las cartas enemigas también ayudará mucho.
Mi oponente usó un invocador que disminuye el ataque mágico y la vida de mis cartas, pero solo la reducción de vida será útil ya que Time Mage es mi única carta con ataque mágico en la batalla y ya tiene 1 ataque. Tiene cartas como Silent Sha-Vi y Undead Badger que atacarán al Supply Runner que está en primera posición, pero eso no será un gran problema al principio debido al escudo. Tiene Cursed Windeku en primera posición pero tampoco será un gran problema porque no tengo muchas cartas de cuerpo a cuerpo.
No primeiro round assim como eu já tinha previsto o escudo foi uma grande ajuda e não sofrir muito dano, eu também possuo bastante ataque já que minhas 2 cartas rangeds são extremamente fortes então o Cursed Windeku que era uma grande defesa para o meu inimigo foi derrotado con facilidad. Con la excepción del Reflector cegador, todas mis otras cartas todavía tienen un escudo y 2 de las cartas de mi oponente ya han sido derrotadas [Cursed Windeku y Xenith Archer].
En la segunda ronda, tener Time Mage fue la elección correcta porque su habilidad Slow está siendo muy útil para que mis cartas ataquen primero, por supuesto, tener Supply Runner y Pelacor Arbalest haciendo daño es lo que realmente hace posible ganar esta batalla, pero cartas como Truthspeaker y Time Mage son excelentes apoyos. Pero desafortunadamente Time Mage fue derrotado en esta ronda y las cartas de mi oponente recuperaron la velocidad perdida, pero 3 de sus cartas fueron derrotadas y ahora solo el Undead Badger permanece en la batalla [Silent Sha-Vi, Death Elemental y Dhampir Stalker]
En la tercera y también útil ronda, el Undead Badger fue derrotado por el poderoso ataque del Supply Runner y la batalla terminó. [Tejón no muerto].
Conclusión: Es posible que la carta Supply Runner no tenga las mejores estadísticas para una carta con un costo de maná de 6, pero sigue siendo una excelente opción cuando quieres infligir daño, especialmente si tienes al General Sloan como Invocador, en esta batalla él y Pelacor Arbalest obtienen juntos demostraron ser cartas increíbles y gracias a ellos (no solo por supuesto) fue posible ganar la batalla.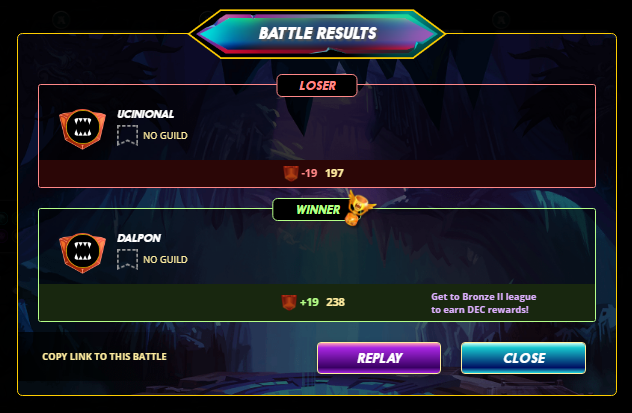 Si aún no conoces Splinterlands y quieres jugar, puedes usar mi enlace de referencia si quieres: https://splinterlands.com?ref=dalpon
---
---