Splinterlands To Burn 500k DEC Each Day From Rent Fees?
Yesterday I posted the data for Splinterlands, and one of the charts there is the data for the rent operations.
These operations are recoded on chain, and Splinterlands started charging a fee of one DEC per day.
The chart shows around 500k rent operation per day, that means 500k DEC is burned only for renting.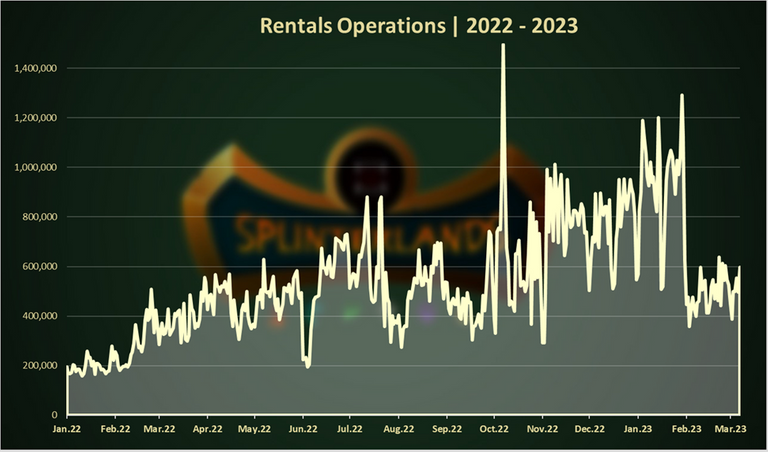 500k DEC per day, is 15M per month, or 180M per year. The current DEC supply is around 6B. 180M out of 6B is 3%. So a 3% reduction in the supply on a yearly basis from this. Every little helps :)
We will see how the actual numbers plays out.
---
---