Top Accounts Staking GLX ?
There is a lot noise about the GLX token.
There is an ongoing airdrop of the token to SPS holders that have staked SPS.
In the last few days there is a staking rewards for the GLX tokens and the APR is in the thousands percent's.
This has caused a lot of speculations and token price increase.
One thing that is interesting about the GLX token is that there has not yet been any presale or premines yet.
Although worth noting that 70% of the token supply is reserved for future partnerships.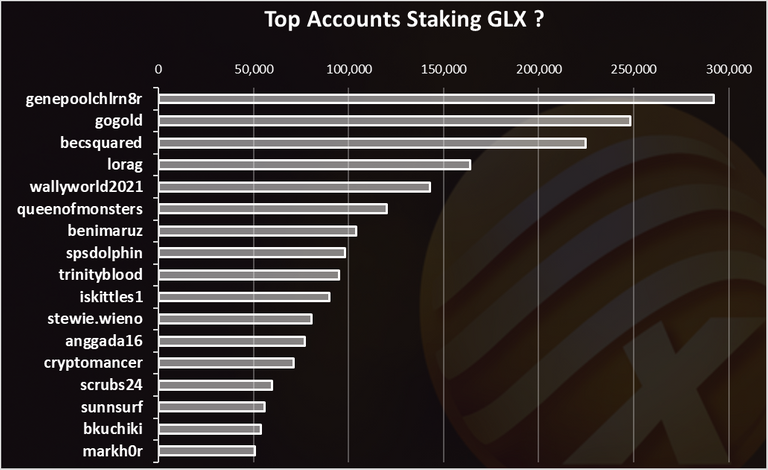 https://genesisleaguesports.com/token/glx
At the moment there is around 6M staked GLX and it is growing by the day, somewhere between 0.5M to 1M.
Disclaimer on the data: This data has been collected from the Hive blockchain, not the in game API. Some transactions might not have been accepted from the game and some of the data might be wrong.
I have already done some cleaning for the data for some obvious things.
---
---