Splinterlands Fan Art / Elven Cutthroat Fan Art
Hello there my fellow hiver's, it's me again, Damonz for my 5th splinterlands fan art. It's been two weeks since my last post because I've been busy these past few days. Yes I've been busy, busy reading manhwa's haha 😆. There is this manhwa that i would like to share to you before we go to my artwork. This manhwa is titled Return of Mount Hua Sect, the story goes where the MC reincarnated a hundred years after he died in a great war between humans against the demons (he killed the demon god before he died) and will rebuild his sect that have been destroyed in that great war. I really enjoyed reading it, if your interested, check it out, here's the link 😊 Mount Hua Sect.
Ok, now lets go to my art, this time I try to draw the neutral unit Elven Cutthroat. I choose her because I like playing sneak cards, she's not in my main line up but she is a best choice in a low mana match up because of her speed along with keyla frendul as her summoner couple with sneak and opportunity water monsters, the match will start with a minus card to the opponent before it can attack.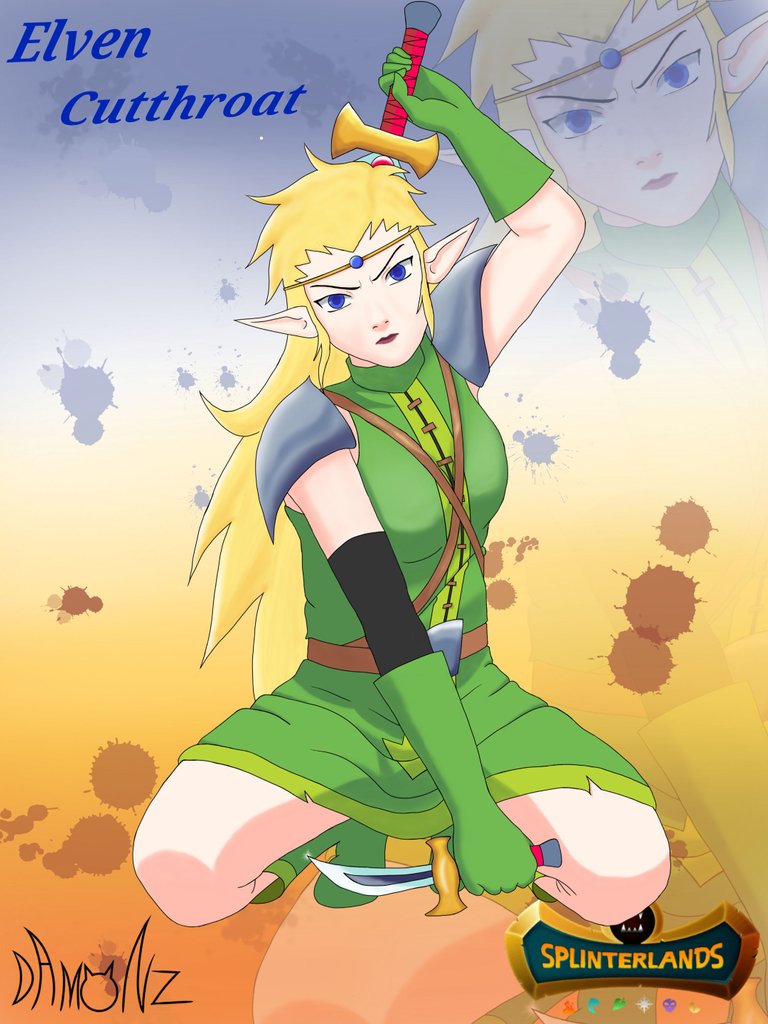 Now lets go to her lore.
Lore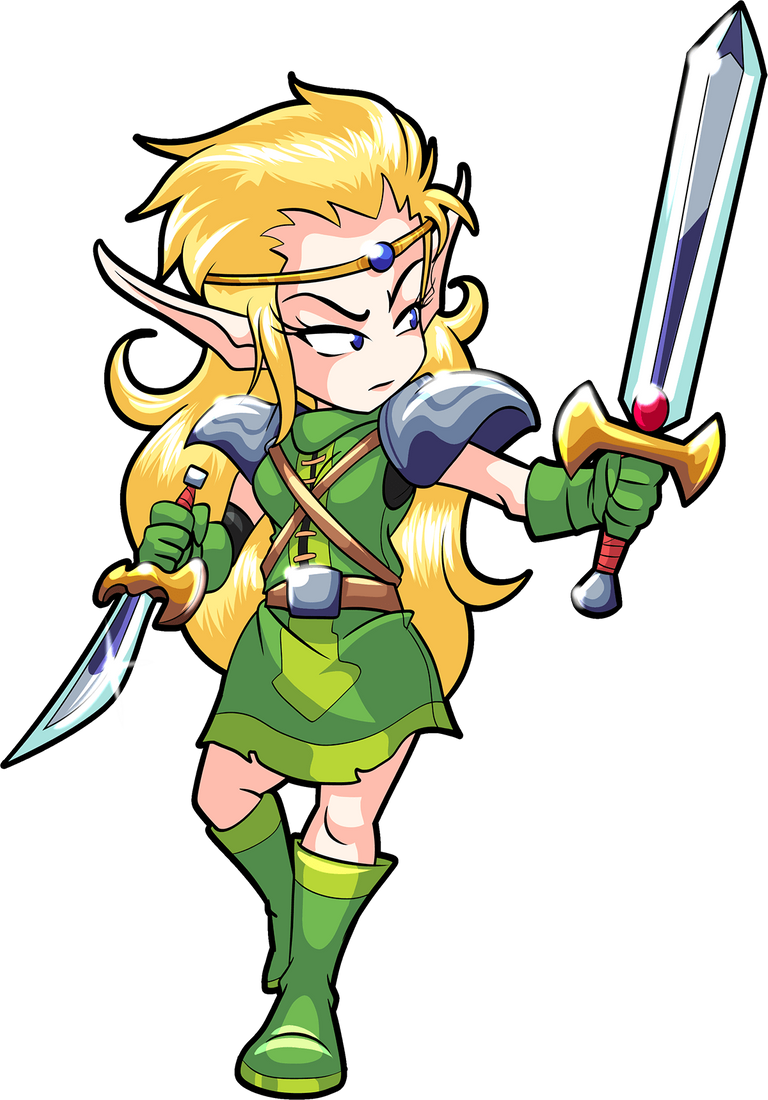 Elves can be found living in many of the forests of the Splinterlands. They live in the trees, but come down often to collect resources from the forest floor. Though the elves are small and beautiful, they always have a seemingly endless supply of concealed knives, with which they are deadly accurate.
Procedure
Outline
First I draw a rough sketch followed with an outline coming from it.
Coloring
Coloring time, i put base color on it corresponds to the original image and change the color of the outline.
Shadowing/Highlights
In this part, I started in the face, I added her eyes, nose and lips then do the shading in other parts.
Background
Now that the character image is done, what i need is the background. First I duplicate the image then make it big and put it in the back of the original, I lower it's opacity then added a color in the whole background, put some splatter paints, splinterlands logo at the bottom right and character name in the upper left.
Final Output
And tada! Here's my final output.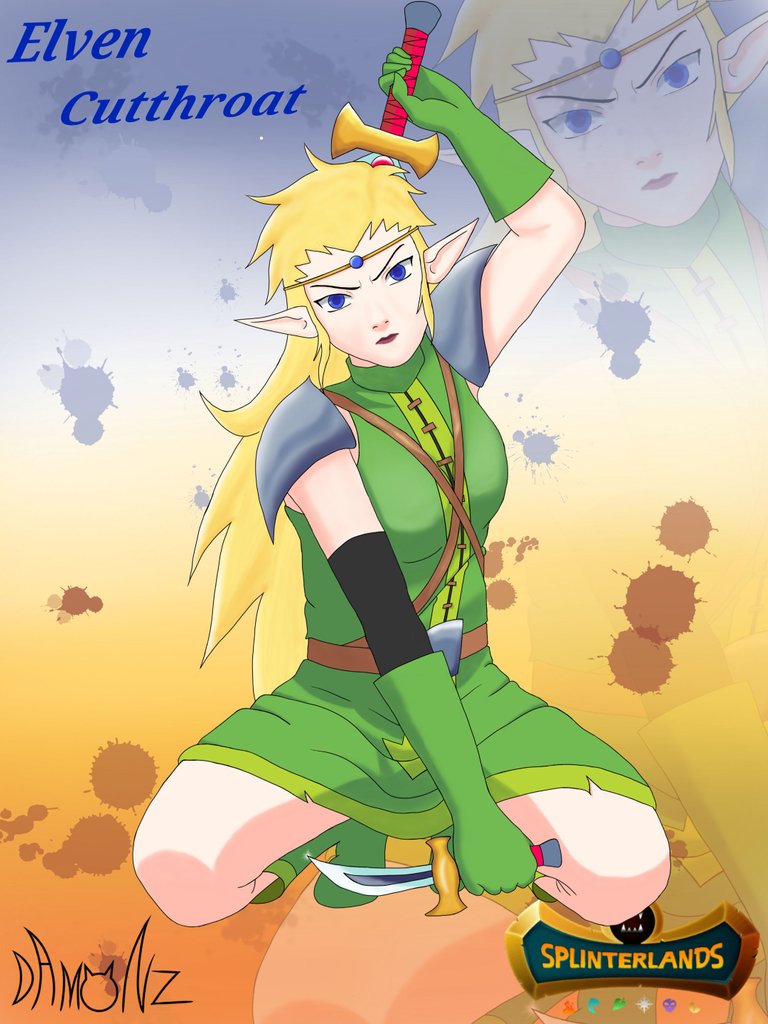 GIF file
I also save a gif file.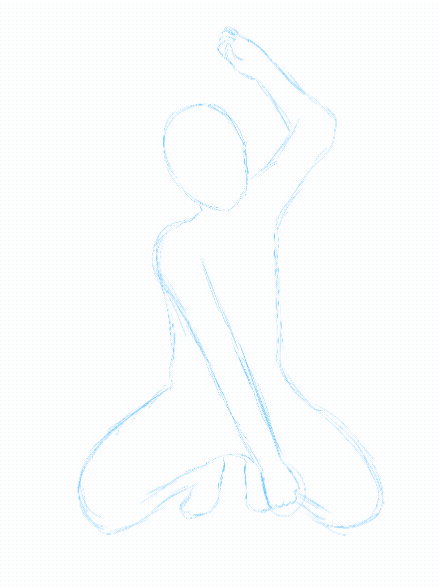 And that's all for now, thank you very much for your time reading my post and I hope you like it. And it again, Damonz is my name and Splinterlands is my game, thank you again and happy weekend everyone 😁.
---
---