Christmas in Valladolid (Spain)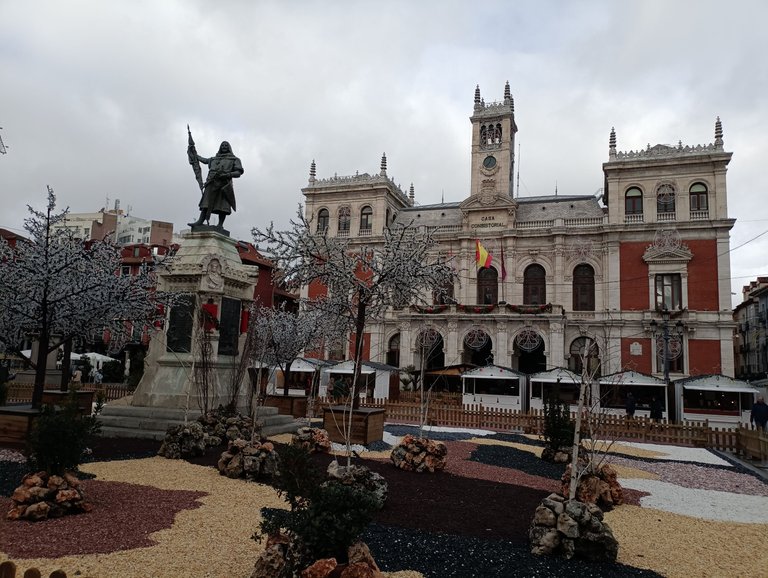 Hello again to the Pinmapple community. In this post I'm going to tell a small part of my visit to Valladolid (Spain). If you have read my presentation in Hive you will already know that I was born here, in Valladolid. However, for work reasons I have lived in many places and, right now, I live in Alicante, more than 600 kilometres away from my hometown to which, moreover, I had not returned for four years. So you can imagine that, after such a long time, it is a really special trip to reunite with my family and with many of my friends from school and university. I would like to take advantage of this trip to show you two very important places in this Castilian city. Let's get to it.
The Plaza Mayor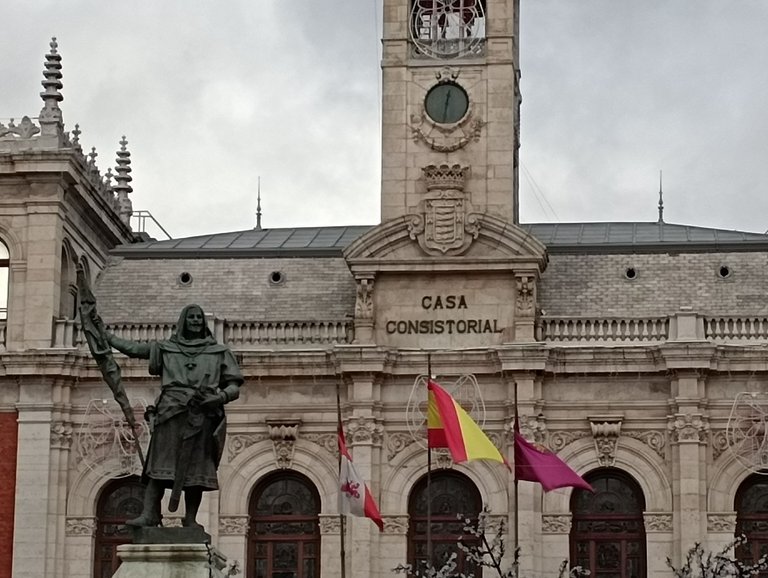 The Plaza Mayor of Valladolid is the usual meeting place for all the tourists who come to the city... and for those who are not so touristy, as it is an important commercial and leisure area. I still remember when I was young to meet at the foot of the statue of Felipe II to start an evening of partying with my friends. As well as the statue of one of the most important monarchs in the history of Spain, there is also the Town Hall. Valladolid's Plaza Mayor is the oldest square in Spain and dates back to the 14th century when Valladolid was one of the most important cities in the incipient Kingdom of Castile.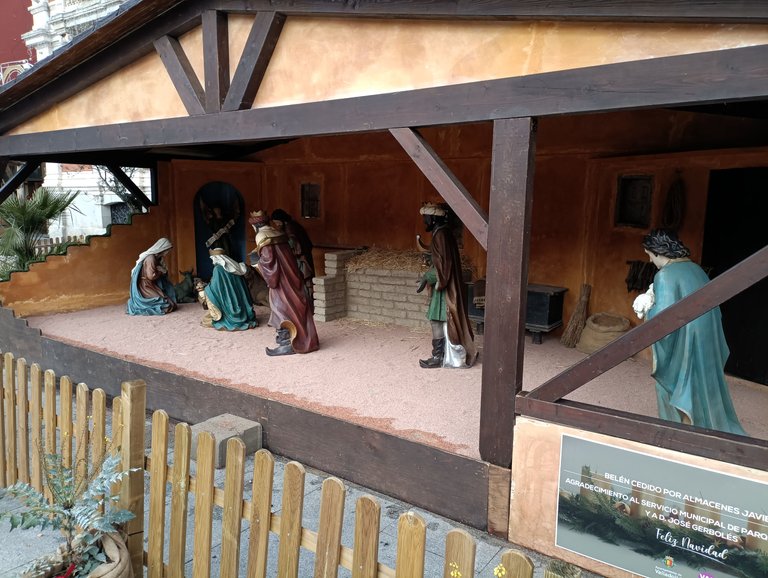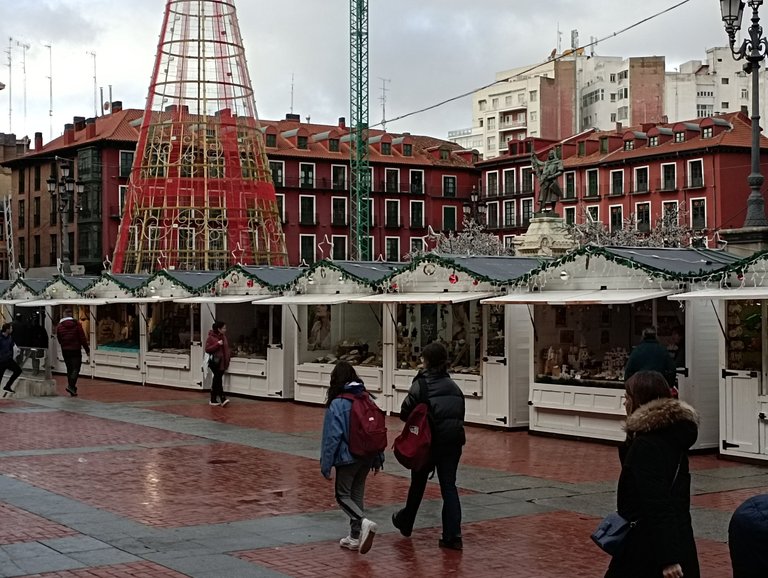 At Christmas time you can find in the square a representation of the traditional Christmas "Bethlehem" at the gates of the town hall and in the centre of the square a series of stalls that form the town's Christmas market. As you can see, the day I decided to visit and remember my youth in the square was a rainy day, which moderated the usual December cold of the Castilian plateau.
Santa María de la Antigua Church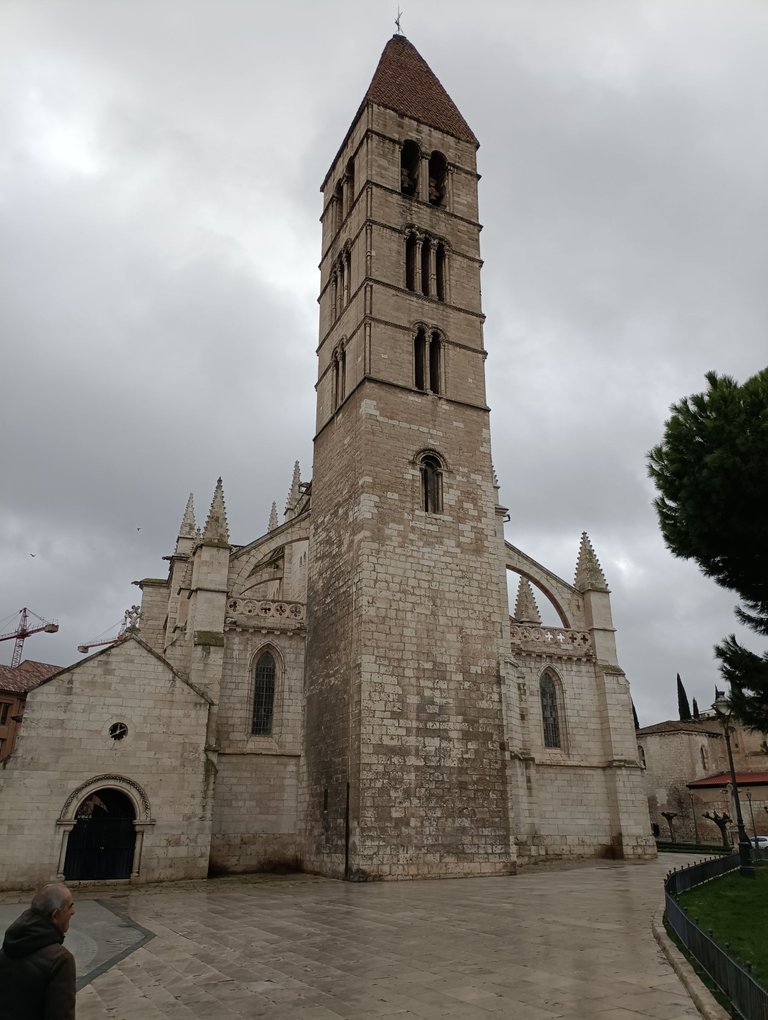 The Church of Santa María de la Antigua is one of the emblematic places in the city of Valladolid. A church that has its first references in the year 1177 in Romanesque style being the highest of this style in the Iberian Peninsula and that was completed in Gothic and Neo-Gothic style. However, despite its beauty and history, what gives it greater impact is that it is located just ten minutes walk from the Plaza Mayor, next to the Cathedral and the Plaza de la Universidad and, especially, for being nestled in one of the main nightlife areas of the city. In fact, the Antigua area with its bars and breweries was my usual party area where I had a few beers on weekends with my university mates. And yes, this express visit to my city culminated in a good round of Franziskaner and Kwaks with my old mates Sergio and Alberto.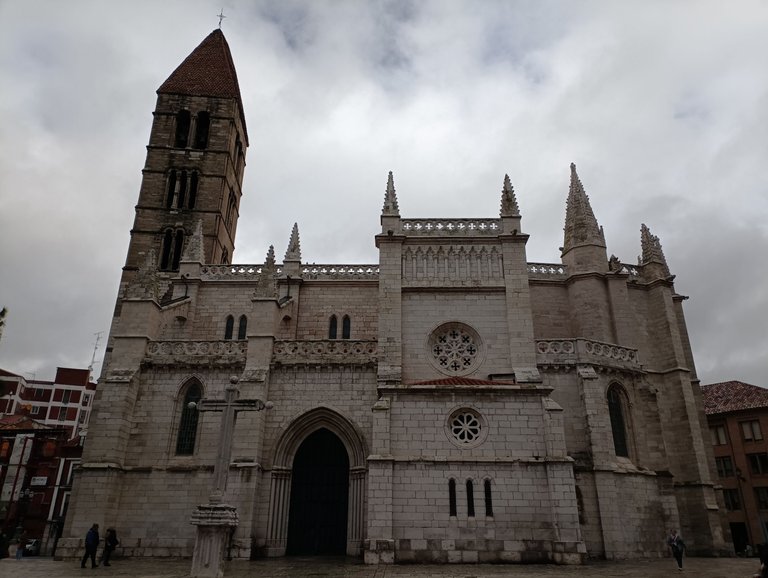 And, finally, Don Miguel de Cervantes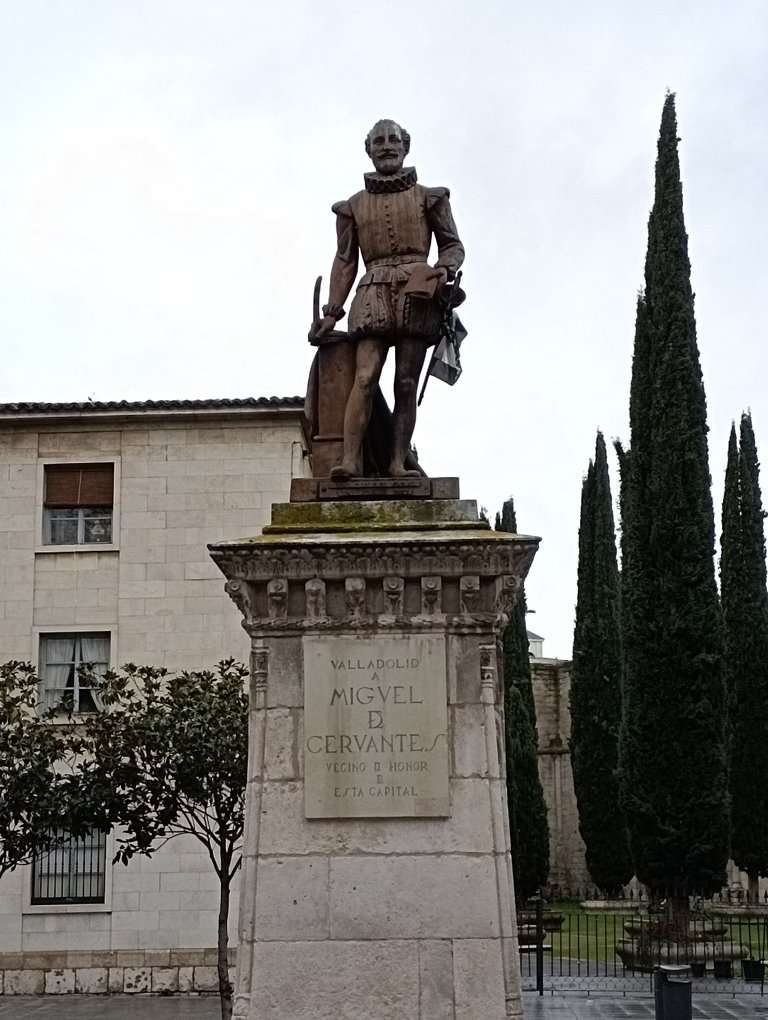 I could not end this review of some of Valladolid's emblematic places with the image of Don Miguel de Cervantes, the statue located 200 metres from the Church of Santa Maria de la Antigua in the Plaza de la Universidad where the Faculty of Law is located. No, I didn't study Law but Economics, but this Faculty and the surrounding bars were the usual meeting place for the university community after classes.
Even today, as I write these words, I am still on a trip to Valladolid, enjoying the city's gastronomy and, above all, making memories with my family and friends. I wanted to take this opportunity to share with all of you a little piece of my city and my history as a young university student discovering life. A time when we were happy and didn't know it.
And you, do you remember your university days with nostalgia? What emblematic places in your city can you show me?
I hope you enjoyed and enjoyed this little trip to my city and my youth. Greetings, pinmapples!
[//]:# (!pinmapple 41.65274 lat -4.72872 long Plaza Mayor d3scr)


---
---