Xenith Archer analysis [EN - ES]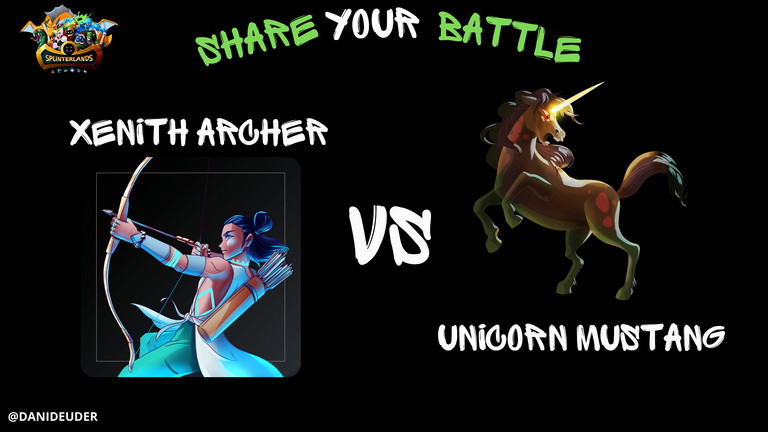 Difficult analysis this week in the Splinterlands community. This week's designated card is Xenith Archer. A rather weak card that is saved by its low summoning cost and being a neutral card that can be used with all decks in the game unless the battle rules prevent it. We start this week's review with Xenith Archer as the main protagonist.
Difícil análisis el de esta semana en la comunidad de Splinterlands. La carta designada para esta semana es Xenith Archer. Una carta bastante débil que se salva por su bajo coste de invocación y por ser una carta neutral utilizable con todos los mazos del juego salvo que las reglas de batalla lo impidan. Comenzamos el análisis de esta semana con Xenith Archer como protagonista principal.

XENITH ARCHER
THE CARD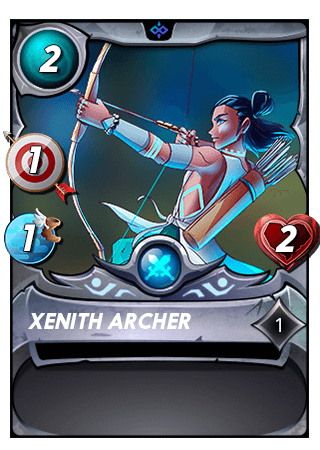 Xenith Archer is a common rarity card from the Chaos Legion edition. In other words, it has only been with us for a few months. It has ranged attack, low health and speed, and just two summoning cost. It is a card with very little power that can be useful, but never decisive, in some very specific contexts. Some of these contexts are battles with Reverse Speed or with summoners that provide more ranged attack. Being a neutral card we can take advantage of this with any deck in the game.
Xenith Archer es una carta de rareza común y perteneciente a la edición Chaos Legion. Es decir, lleva a penas unos meses entre nosotros. Posee ataque a distancia, poca vida y velocidad y apenas dos puntos de coste de invocación. Es una carta con muy poco poder que puede llegar a ser útil, nunca determinante, en algunos contextos muy concretos. Algunos de estos contextos son las batallas con Reverse Speed o con invocadores que aporten más ataque a distancia. Al ser una carta neutral podemos aprovechar este punto con cualquier mazo del juego.
Its main problem is its very low speed. Although it only has one attack point, it could be compensated if it had more speed. However, his speed point makes him the last card to attack doing only one point of damage. In addition, his two health points could even cause Xenith Archer to die without attacking once.
Su principal problema es su escasísima velocidad. Aunque solo tenga un punto de ataque podría ser compensado si tuviera más velocidad. Sin embargo, su punto de velocidad hace que sea la última carta en atacar haciendo apenas un punto de daño. Además, sus dos puntos de vida podrían hacer, incluso, que Xenith Archer muera sin llegar a atacar ni una sola vez.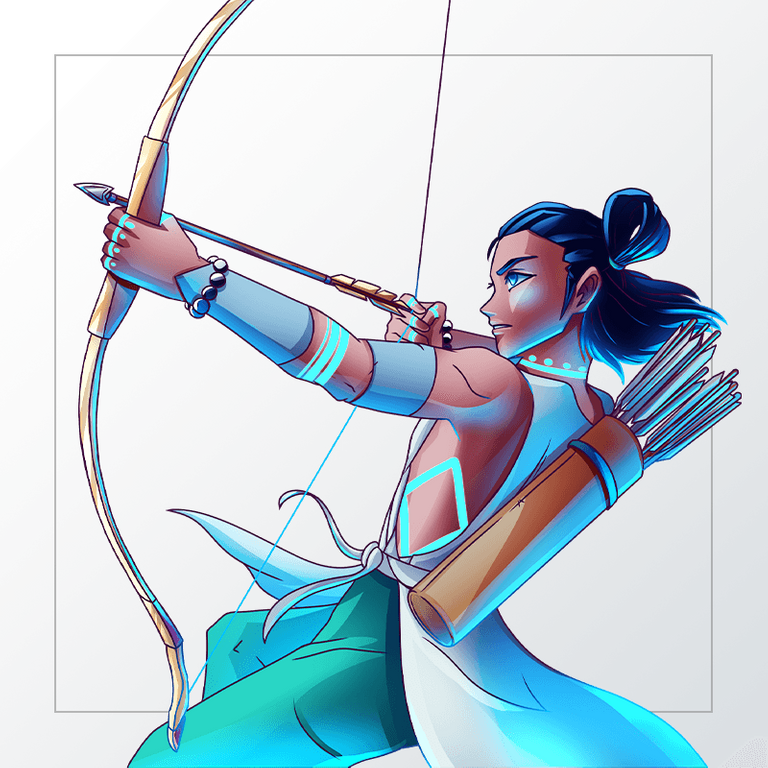 THE XENITH ARCHER'S STATS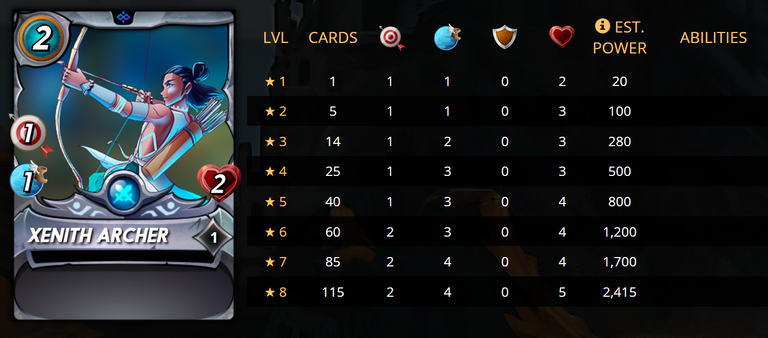 Seeing his stats and how he evolves doesn't make us any more optimistic about Xenith Archer's power. It's one of those cards that doesn't add special abilities as it levels up. The only good news is that Xenith Archer has a huge speed boost, reaching four points at max level. He only has two ranged attack points and five health. However, the fact that he has no special abilities is a big negative for Xenith Archer's future.
Ver sus estadísticas y cómo evoluciona no nos hace ser más optimistas con respecto al poder de Xenith Archer. Es una de esas cartas que no suma habilidades especiales a medida que sube de nivel. La única buena noticia es que Xenith Archer mejora de manera elevada su velocidad alcanzando los cuatro puntos a su máximo nivel. Sólo llega a dos puntos de ataque a distancia y cinco puntos de vida. Sin embargo, el hecho de que no sume habilidades especiales es algo muy negativo para el futuro de Xenith Archer.
With these data it is easy to see that buying a Xenith Archer on the market is really affordable. It will cost just 0.29 dollars to buy a Xenith Archer at level 1. Renting it, of course, will cost a minimum of 0.10 dec/day.
Con estos datos es fácil intuir que comprar un Xenith Archer en el mercado es realmente aseqible. Apenas 0,29 dolares nos costará comprar un Xenith Archer a nivel 1. Alquilarlo, evidentemente, el mínimo de 0.10 dec/día.
| Name | Xenith Archer |
| --- | --- |
| Rarity | Common |
| Splint | Neutral |
| Mana Cost | 2 points |
| Abilities | None. |
| Market Price | 0.29 dollars and 0.10 dec for rent at level 1. |

THE BATTLE
This was a very, very strange battle in which we tested Xenith Archer. The opponent left my summoning mana points unused, making my superiority manifest and I enjoyed a placid victory. Xenith Archer was the protagonist and, although he was always attacking last in each round, he managed to do three points of damage in total to Unicorn Mustang.
Batalla muy muy extraña esta en la que probamos a Xenith Archer. El rival dejó sin usar puntos de maná de invocación haciendo que mi superioridad fuera manifiesta y disfrutara de una plácida victoria. Xenith Archer fue protagonista y, aunque atacaba siempre el último en cada ronda, llegó a hacer tres puntos de daño en total a Unicorn Mustang.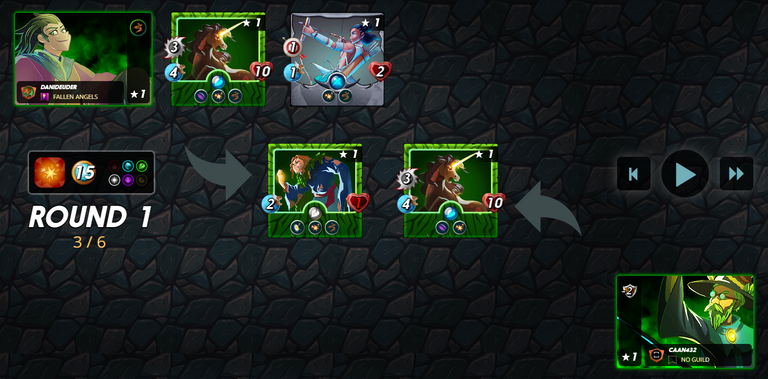 | Card | Explanation |
| --- | --- |
| Mylor Crowling | In battles with little summoning mana his Thorn ability is decisive as demonstrated, once again, in this battle. |
| Failed Summoner | To take advantage of Mylor's ability and his four life points. |
| Unicorn Mustang | The tank selected for this battle looking to take advantage of its high speed and melee attack. |
| Xenith Archer | With the protection of Failes Summoner and Unicorn Mustang he was able to do damage from the bottom of my line-up. Up to three points of damage was dealt to the opposing Unicorn Mustang. |
The spines of Mylor Crowling and the power of Unicorn Mustang were decisive in winning this battle. Thanks to all the shielding in front of him, even Xenith Archer was able to shine and score damage points on his opponent.
Las espinas de Mylor Crowling y el poder de Unicorn Mustang fueron determinantes para ganar esta batalla. Gracias a todo el escudo que tenía por delante incluso Xenith Archer pudo brillar y sumar puntos de daño sobre el rival.

CONCLUSIONS
Xenith Archer is a card we rarely encounter in our battles in the Splinterlands universe. And not infrequently. It's a very weak card that doesn't provide any kind of ability and barely improves as you level up. Its poor speed doesn't help either. However, in battles with little summoning mana and when we have two mana points left "free", it is a card that can enter our lineups. However, very rarely and only as a residual card.
Xenith Archer es una carta que apenas nos encontramos en nuestras batallas en el universo Splinterlands. Y no es raro que así sea. Y es que es una carta muy débil que no aporta ningún tipo de habilidad y que apenas mejora con la subida de niveles. Su escasa velocidad tampoco ayuda. Sin embargo, en batallas de poco maná de invocación y cuando tengamos dos puntos de maná que nos queden "libres" es una carta que puede entrar en nuestras alineaciones. Eso si, en muy contadas ocasiones y solo como carta residual.

¿Quieres unirte al Clan Fallen Angels? Clica aquí

All the images in this article are credited to splinterlands.com. Cover image made in canva.com
Divider credited to @kyo-gaming. You can find more dividers from kyo here.
Don't have an account in the game. Join us and conquer splinterlands with my referral link.
---
---