Weekly Challenge - SPINEBACK TURTLE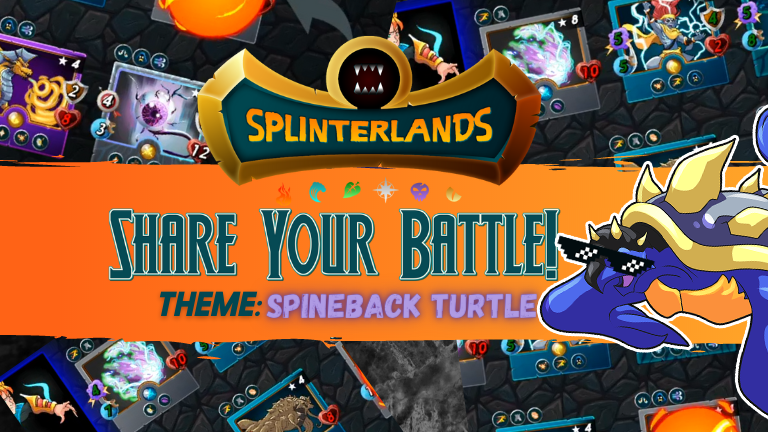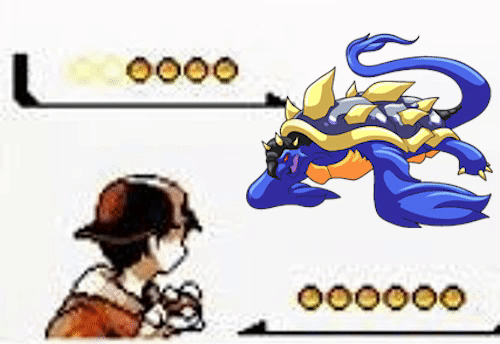 Why you should choose SPINEBACK TURTLE?
Low Mana(4) Tank (high armor & health)
Good pick in All Melee & Reverse Speed rules
has Thorns Ability @ level 4
.
What is Thorns?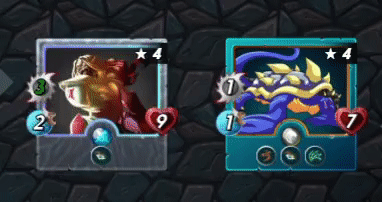 When hit with a Melee attack, does damage back to the attacker.
Instant 2 damage! but if the Melee attacker has a Block ability it only do 1 damage and if one of your monster has Amplify Ability it increase the damage by 1!
| Ability | DESCRIPTION |
| --- | --- |
| | Increases Magic Reflect, Return Fire, and Thorns damage to all enemy monsters by 1 |
Good against monster with sneak!
Sneak Ability - Targets the last Monster on the enemy Team instead of the first Monster. So we place the turtle at the last spot and let the thorns kill those sneakers :D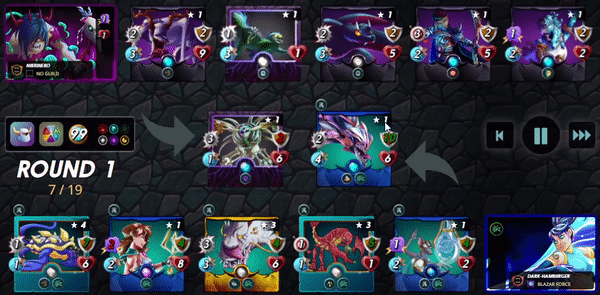 .
To demonstrate the effectiveness of Spineback turtle as tank! Here a sample battle of it!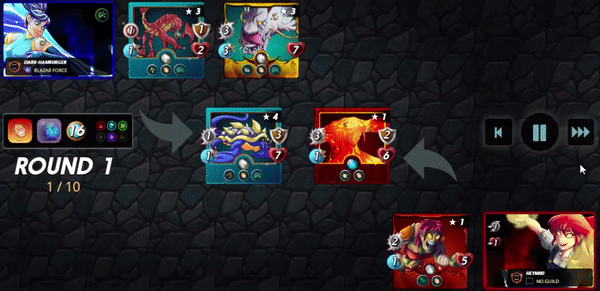 | CARD | DESCRIPTION |
| --- | --- |
| | The tank of the team, it has low damage but has thorns ability which is good against melee monsters! |
| | It support our Spineback Turtle with its ability Tank Heal (Restores a portion of the Monster in the first position's health each round). It make's our turtle alive, meaning our Spineback Turtle will deal more thorns and melee damage! |
| | This is the main damage source of my team has Opportunity Ability (may attack from any position and will target the enemy Monster with the lowest health) |
| | The Summoner that I used, all your monster will have Snare Ability - When attacking enemies with Flying, removes the Flying ability and cannot miss. Also Vera Salacia is one of the cheapest summoner that we can rent! |
Other cards that can help Spineback Turtle
| CARD | DESCRIPTION |
| --- | --- |
| | This card helps Spineback Turtle to stand against magic attack, because magic attack ignores armor, but there's a rules set called Weak Magic - Magic attacks hit Armor before reducing Health. |
| | This cards has ability called Cleanse - Removes all negative effects on the Monster in the first position on the friendly team, example of negative effects are Poison & Affliction |
| | Same as Kelp it remove the negative effects on the Monster in the first position |
| | Monster with SILENCE(Reduces the Magic Attack of all enemy Monsters) Ability, same as the summoner Bortus this ability help Spineback Turtle to tank magic damage! |
What do you think about Spineback Turtle? Do you still using it and what other cards you used with Spineback Turtle?
If you want to participate in this Weekly Challenge check this post from @splinterlands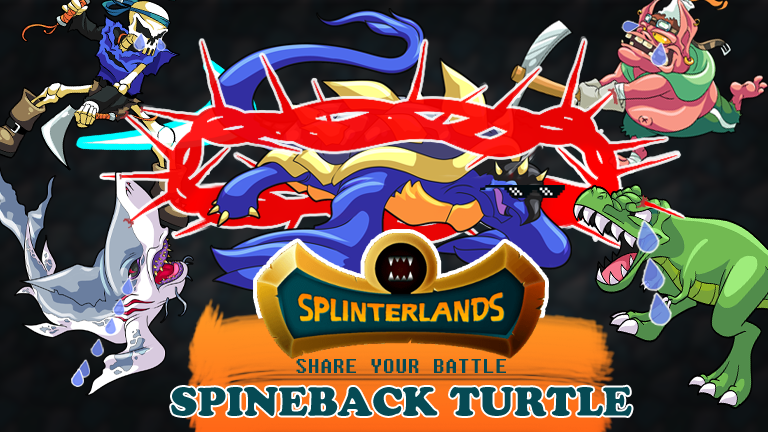 If you want to to experience the trill and excitement of Splinterlands! What are you waiting for? Sign up now!
https://splinterlands.com/?ref=dark-hamburger
Have some question about Splinterlands? I'm sure someone will answer that in the official splinterlands discord!
https://discord.gg/QkJHbBpE
Thank you. Please don't forget to ❤️ my post.

🍔🍔🍔
https://peakd.com/splinterlands/@dark-hamburger/splinterlands-card-maker--very-tiny-dec-giveaway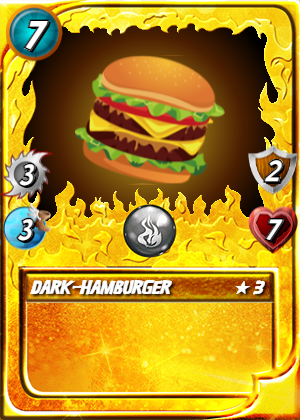 ---
---