PeakD would benefit from an NFT page

Can I see ALL my NFTs somewhere, other than https://nftm.art/ ? @peakd could use an update on the wallet page that could (1) show all NFTs associated with any account and links to view them.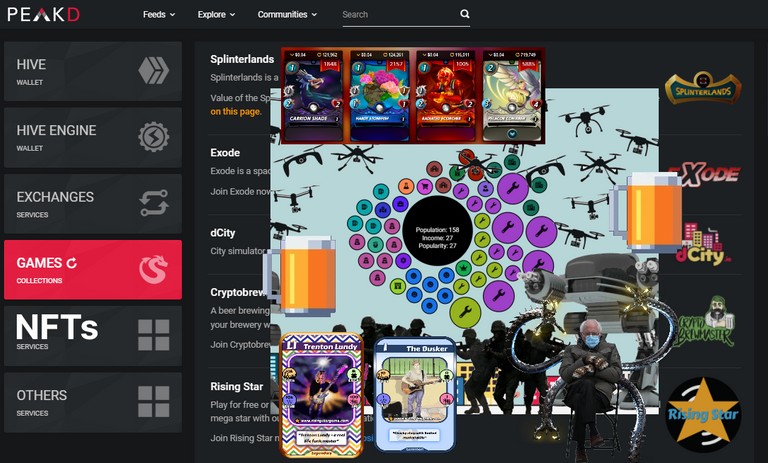 Perhaps it could be a simple auction page where you can see all NFTs you own and transfer them, swap them for associated tokens, or (2) post them for auction in HBD. (3) Can NFTs be "pooled" in a collection like a stickerbook? Imagine buying a pack of 10 NFTs. Is this possible?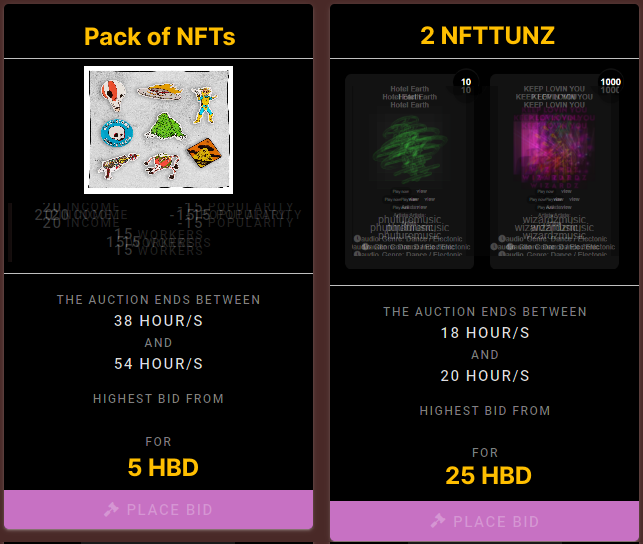 This would give another use case for liquid HBD, encourage users to buy and trade not just one kind of Hive NFT but all kinds, and create some fungibility for them. Would be nice to see (4) a list of all the NFTs that are available to buy across all the different communities and games so far.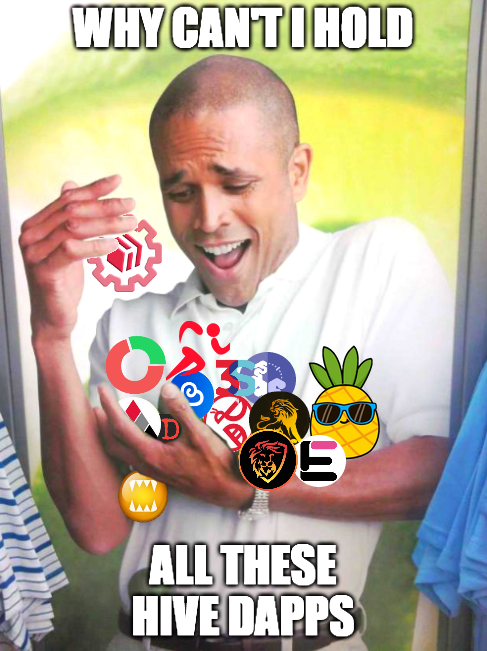 If they can be bundled together in an auction, and those collections can be displayed on an easy to find page then users might want to (5) port their ERC-721 NFTs into a Hive gallery?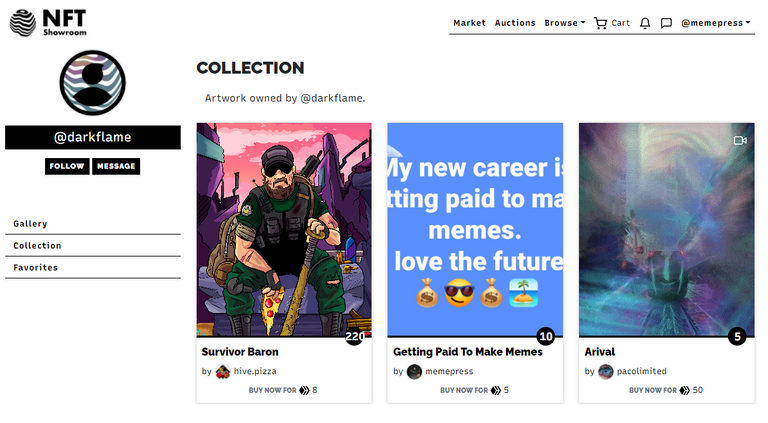 NFTshowroom looks great, but where can I find these NFTs in my gallery, on PeakD?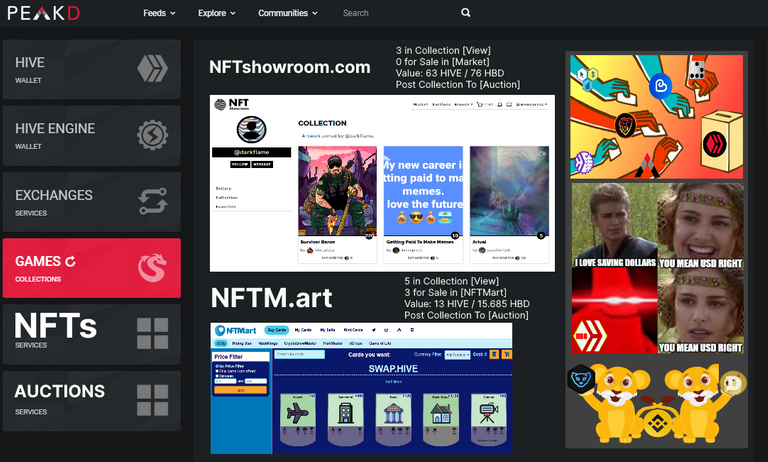 I have been thinking about this for a while but need to find those who actually develop @peakd
Here is a cool page with quite a bit of what I am talking about
https://tribaldex.com/openhive/explore
I found the NFT I created using TribalDex's OpenHive
https://tribaldex.com/openhive/VIRAL/memepress_art_candle-drop
---
---