Splinterlands - Silver vs Bronze Worth Renting to Level Up
Now that the Season is over, I wanted to look back and reflect on the season and compare it to when I was in the Bronze league as was thinking about renting to level.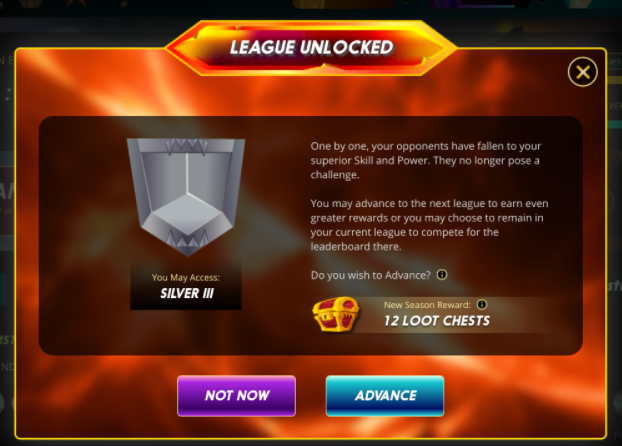 Prior Season in Bronze League
When I was in the Bronze League, I rented out cards to make more DEC to get more SPS or so I thought. About halfway into the season, I had enough ranking to be in the Silver III League but not enough power. So I rented some gold cards just to get enough power so that I could get the extra Daily quest chests and additional season end chests.
Well, it did not enter my mind that players would pull back their card rentals closer to season end to pump up the rental prices for more income. I guess I would have done the same. Then I needed to rent additional cards and I could not find any that were affordable so I left myself in Bronze I. Since I had a higher level card that I could not use because I did not have a leveled up summoner, I rented it out to receive a little revenue.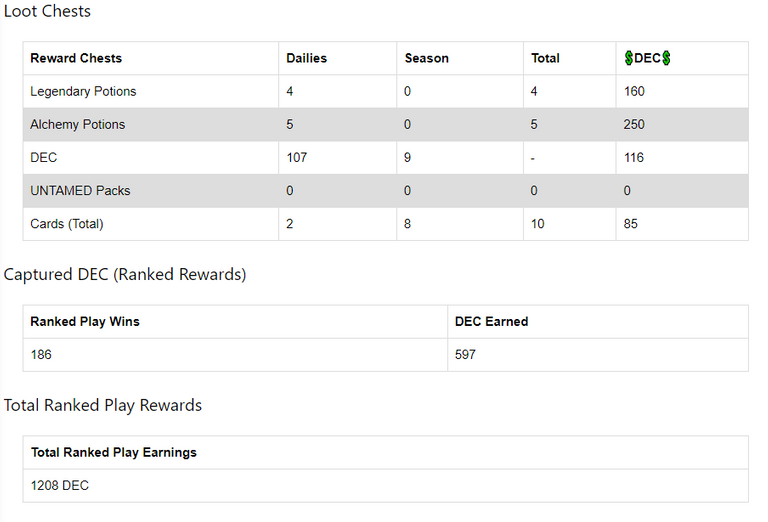 This Season Rented low level Cards
This season I started out and rented the cheapest cards I could find with the highest collection power so that I could be in the Silver III League. Boy, was it a lot of cards. But at 0.1 DEC per day, it was not that bad.
It cost me a total of 253.162 DEC to stay in the Silver III League. The Revenue was carryover from the card I had rented out the prior season. I did not want to pull it back since that is what had been done to me. I did not want to impact another players level. I had a few players pull back cards even at the lower level and received some refunds. Total for all my rental activity, I was out of pocket a net 240.432 DEC

Silver III Ranked Play Rewards
For this season, I was able to have match winnings of 1789 on 239 match wins. Compare this to my Bronze match winnings of 597 for 186 wins. In the Silver III League on average I was awarded 7.48 DEC per win. While in the Bronze III League on average I received 3.21 DEC per win.
The higher DEC amount per win also motivated me to compete in more matches. My record was about even. For every two matches I would play, I would win one and lose one. This did not happen consecutively, I would have winning runs and losing runs.

Card Rewards
In addition to the extra DEC I was winning, I was also getting an extra Daily Quest Loot Chest and received additional Season End Loot Chests. My season end report shows that I received 19 reward card of which 4 were Rare and 1 Epic. This equates to an additional 250 collection power that I will not need to rent this new season to stay in the Silver III League.

Season End Match Report
As you can see, I ended the season with a Rating of 1521 solidly in the Silver III League. I did manage to have a high Rating of 1672 but that was only for a brief amount of time. My lower level rented cards were no match for the other players cards that I had never seen before.
I had a Win/Loss Ratio of 1.10 (239 wins vs 217 losses) and my longest win streak was 11.

Season End Reward Cards
I had some nice season end reward cards. I particularly like the EPIC Djinn Chwala reward card and with the three Gargoya Lion, I am just three cards shy of being able to level it up to a level three card.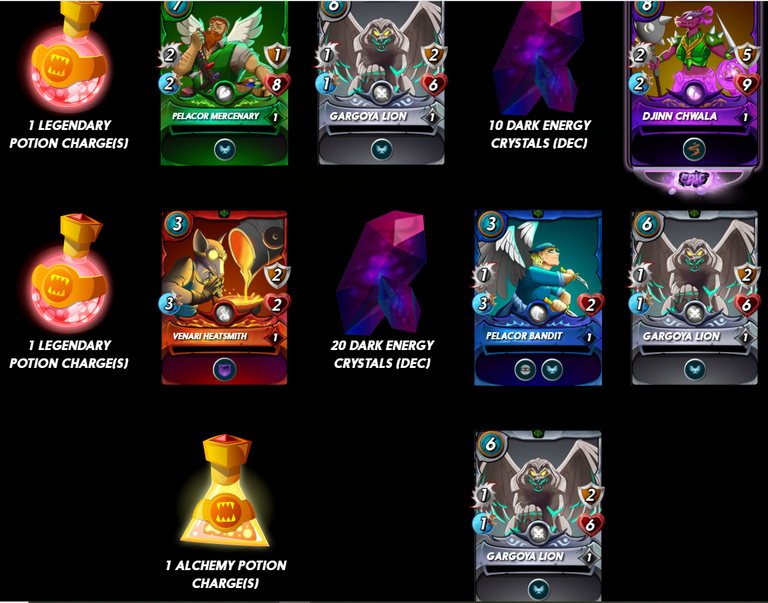 So Was It Worth Renting Cards to get to Silver III
You be the judge from the above information but I believe it was more than worth it. Now the tough part, with the beginning of a new season, I start back with a ranking of 500. I need to win enough matches early in the season to get back to Silver III. I believe I can do it. I am already back at 769. Just 232 more points to get back to Silver III.
Posted Using LeoFinance Beta
---
---