Splinterlands Ranked Match Battle Report. Weekly Social Media Challenge.
Feels good to be here again to share my battle experience with you. I play splinterlands whenever I'm free just because I love playing it. Making new strategies and watching my opponents play in various styles and lineups helps me understand the game better and keeps my methods sharp.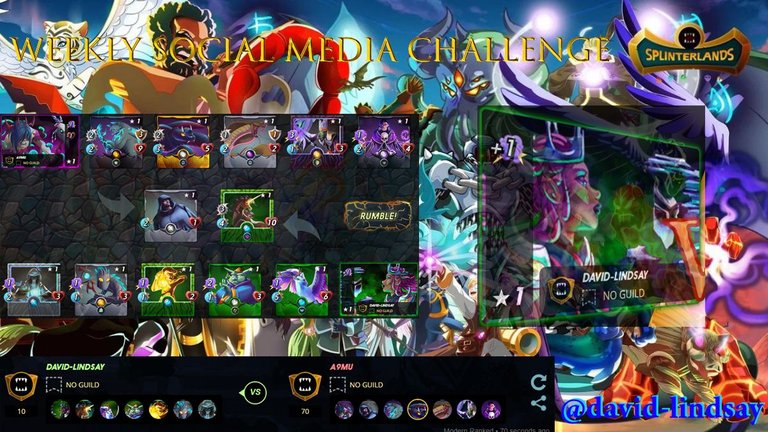 And the weekly contests with their new challenges make it even better. They add a new element to my method which helps me to understand the new abilities of that card and also I can get an idea of playing in a new style. And thanks to the renting system, I get to experience the pricey cards, especially the legendary ones at a cheap cost. It helps me to learn about new abilities that didn't even exist. It'll be helpful in the future if I'm able to purchase enough cards to get to a top level. It's a good thing that I'm being able to learn about them from the beginning. Although this post isn't for the weekly share your battle contest, I'll be soon back with the latest one. Hopping you're going to like it.
I'm sharing this post to participate in the weekly social media challenge contest arranged by @splinterlands. I'll put the link to the contest at the end of the post. If you feel interested or didn't know about it before, you can use it to check out their announcement post and account. I'll also share my referral link to join splinterlands. I'll suggest you check it out. I can guarantee you will like it.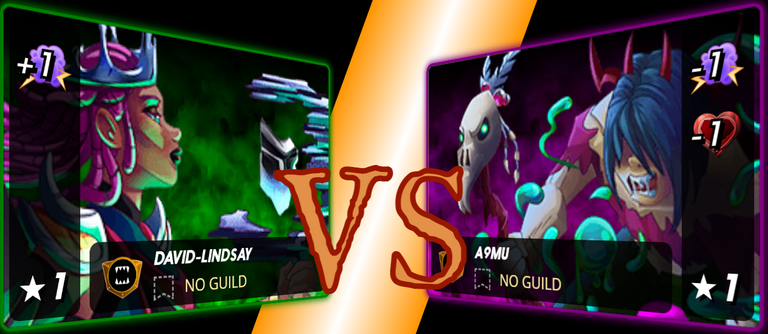 SPIRIT HOARDER
There's a reason behind choosing this card as my theme card for this post, I've planned to try out new cards that I haven't played with before. I'll rent or purchase them from the market and share my experience with you all.
The Spirit Hoarder is a legendary neutral monster from the chaos legion card series. This card is a magic-attacking monster with some unique abilities. Also, being a neutral monster, it can play under any summoner/splinter in any normal battle. And the low cost of this card also makes it way more affordable to use in battles. It costs only 3 mana caps to use in battles.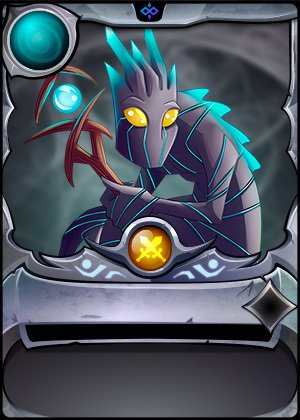 My Battle Report:
I used a summoner from the earth splinter that has the ability to increase the magic attacking ability of every friendly monster by +1. On the other side, my opponent used a summoner from the death splinter with the ability to decrease the life capacity and magic attacking ability of every enemy monster by -1. It's easy to anticipate that my opponent is on the favourable side. But, let's not be stuck there and see what actually happens in the battle.
Battle Link:
https://splinterlands.com?p=battle&id=sl_835d96ce499aa22f7dc2606190791e96&ref=david-lindsay
My Lineup: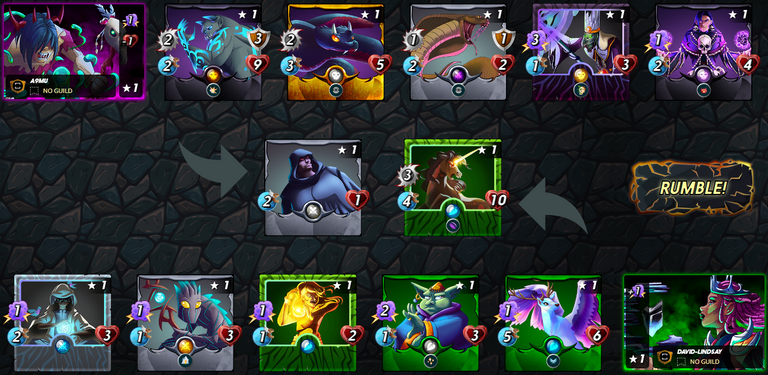 In the first position of my lineup, I used the Unicord Mustang as my defending wall. This card has a huge amount of life and is quick with its attack including a strong melee attacking ability. It's really dangerous if used in the first position. There's one more speciality of this card, and that is its special ability called "void". This specific ability helps the card to defend itself against any magic attacks and get only half of the total damage. This helps the card to hold its position longer while dealing damage to my opponent. The Unicorn Mustang is a Rare card from the Untamed Card series and it plays under the earth splinter.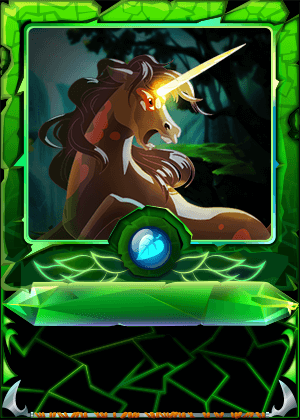 Then on the second position, I used the Regal Peryton. This card is a rare monster from the chaos legion card series. It's a perfect tool for using in the second position I think. This card is magic attacking the monster with enough life capacity and a super fast attacking ability. And this card also has a special ability called "flying", This ability helps the card to dodge most of the melee and ranged attacks. It helps the card to hold the first position if by any chance the first card dies and it takes the position.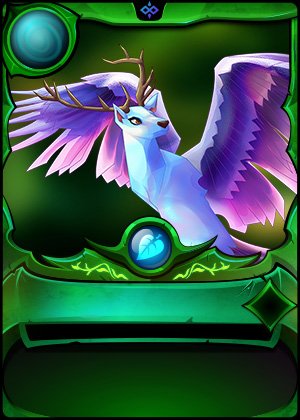 And then I used the "Goblin Psychic". This card is my favourite. Although it has a low life capacity and slows attacking speed, this card being magic attacking the monster with tank heal ability is more than enough to surpass the bad sites I think. This tank heaL ability helps the card to heal the monster in the first place and it really helps to hold the frontline while giving the cards on the middle and end of the line a chance to attack and win.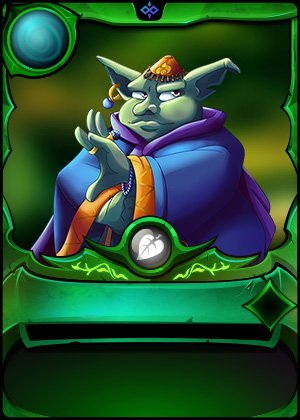 Right after that, I used the Khimer Princess. This is a true masterpiece. This card costs only 2 mana caps to use in battles, yet it is a magic-attacking monster. And just because of this single good side of this card, I can forget the other two bad sides of life and attacking speed.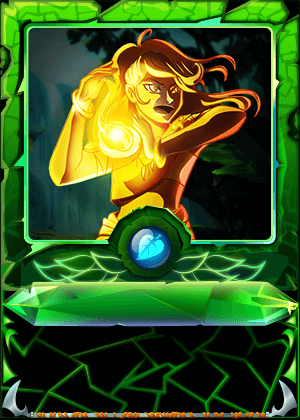 And then I used the card I dedicated to this post. The Sprit Hoarder. I didn't have the Spirit Hoarder before and I kind of wanted to try out this card that was why I purchased it from the market and the experience was quite good. As you may have guessed that I'm a magic card fan, so this wasn't too hard to impress me.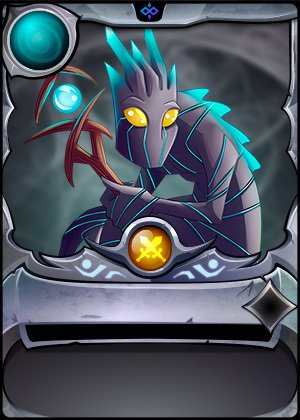 Then at the end of the line, I used the Elven Mystic. This one was also a magic-attacking monster costing 4 mana caps to use in battles.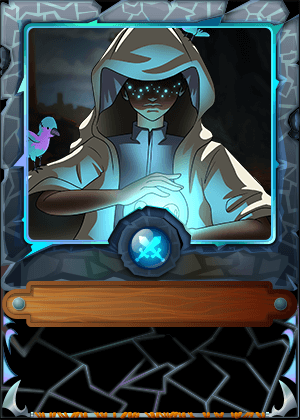 My plan was to hold the attacks using my Unicorn Mustang while my magic-attacking monsters will destroy the enemy. As you can see my opponent's summoner ruined my plan by using that death summoner. It was quite hard for me to win the battle. But, in the end, it worked out perfectly and I won the battle..

I hope you liked my post and battle strategy. I tried to bring up the main facts of my whole battle in this battle report of mine. Those of us who play the game, know how things work. So, we will understand what actually happened in the battle from these main facts. And as for those of you who don't know about the game, this will increase the curiosity of the newcomers and you'll find it amazing to see the match live by visiting the battle link I included before. I'd like you to join splinterlands, you can use my referral link to join and please follow me on Twitter.
My referral link to splinterlands:
After visiting the link you'll be able to see everything for yourself in the game and do your research. You'll then need to purchase the spellbook to create an account and play the game.
https://splinterlands.com/?ref=david-lindsay
You can take participation in the social media challenge contest of splinterlands by creating a post about splinterlands and sharing it on your social media accounts. I'm participating in this one too and here's the link to that contest:
https://peakd.com/hive-13323/@splinterlands/splinterlands-weekly-curation-challange-april-5-2023
There's also another contest called the Weekly Share Your Battle Challenge contest. You can participate there too by following the rules. Here is the link to that contest from this week:
https://peakd.com/hive-13323/@splinterlands/battlemagesecrets-3-29-2023
My Twitter profile:
https://twitter.com/DavidLi54313008
Will see you soon with something new or another exciting battle to share with you all.
Thank You
---
---