SHARE YOUR BATTLE Weekly Challenge! CRYPT BEETLE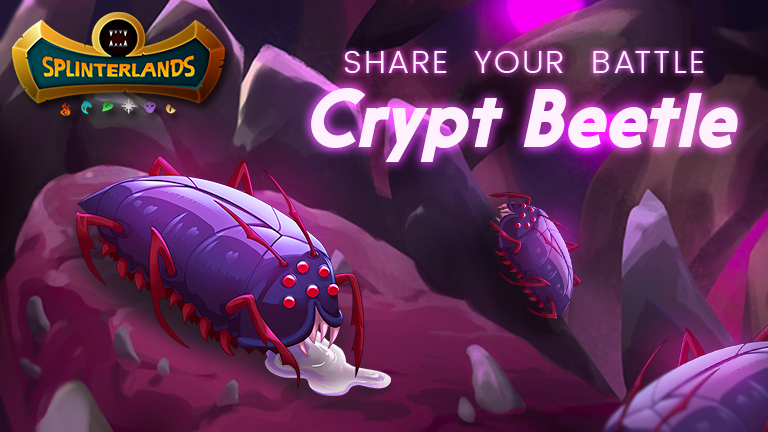 So for this week @splinterlands asks us to use creepy beetle, its a Chaos legion card so avaiable for free. It is worth Gold version for the extra decs.
Edition: CHAOS LEGION
Rarity: COMMON
Element: DEATH
Attack: MELEE
Abilities: Shield
It is a situational card in my opinion, it costs only 3 mana so it perfect fill in some situation. It Is weak against mage,it die fast but without mage opponents it has value. The perfect modifier for this card Is the health up so It basically becomes a super cheap tank with shield, or can be useful in Little league rule. However this would be too Easy so i tried It in a normal match.
It is a death card, It can be very good with Zyntar Mortalità, as weak melee wont hurt It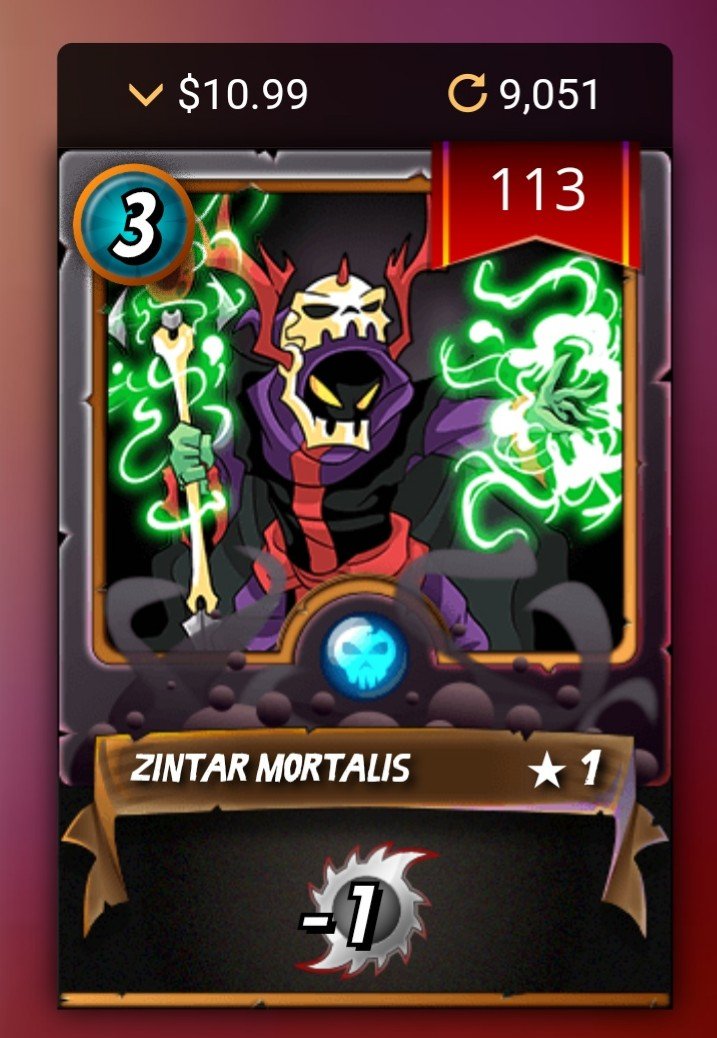 But i don't own this so i Will go for Taddius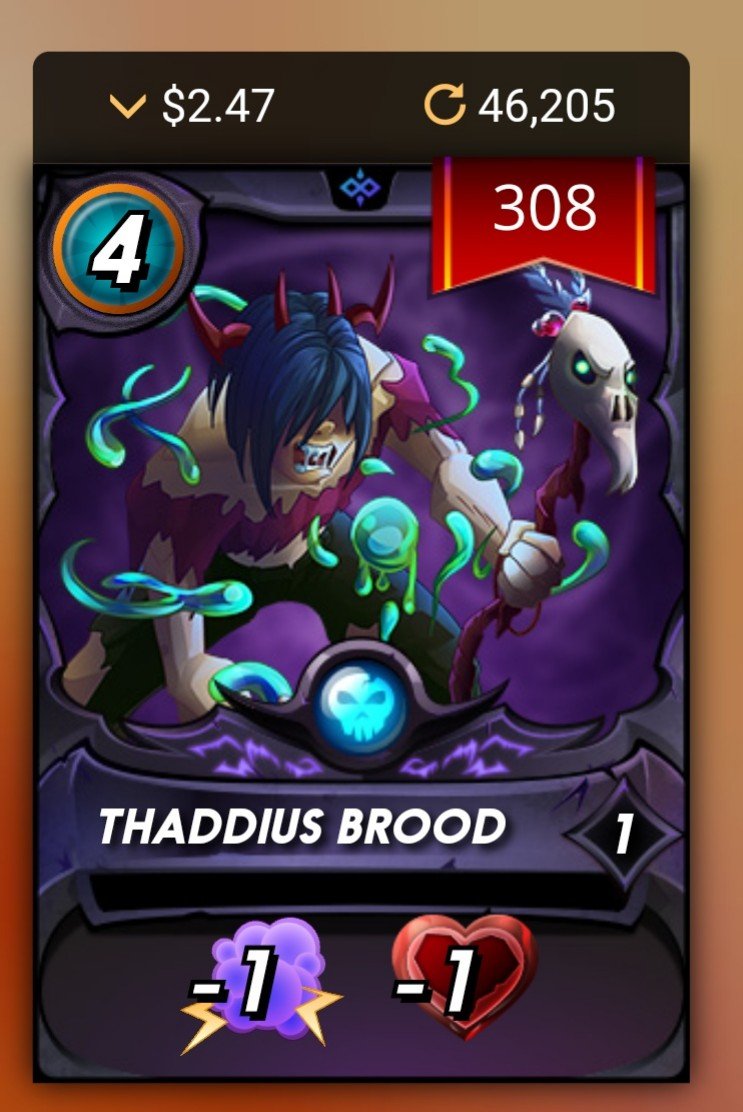 So in this match there Is the melee only rule, which Is perfect for my attempt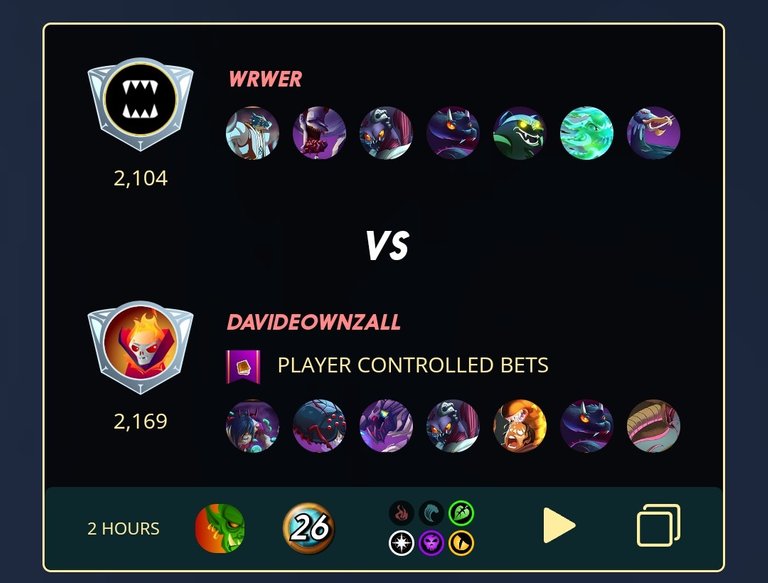 So, First position our creepy beetle serving as a tank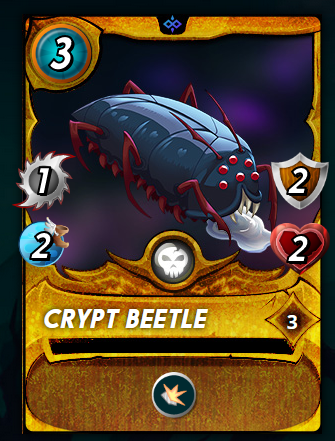 Behind him the fiend, free hit absorber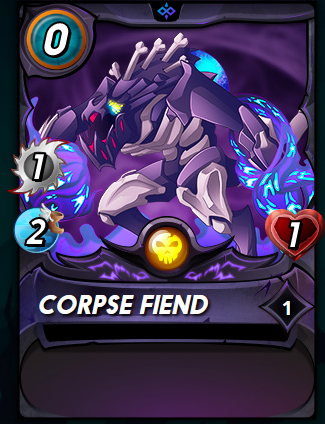 Right behind the disintegrator, the point is weaken enemy melees so it cant hurt the beetle.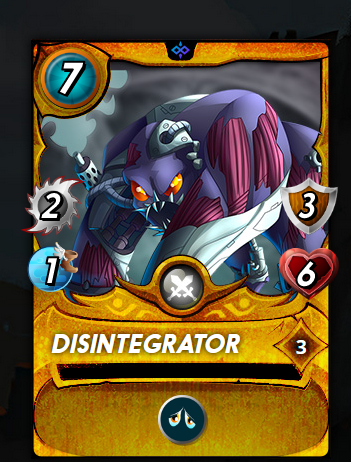 In the backline i placed with the remaining mana, all monster who can hit the backline and weak enemies.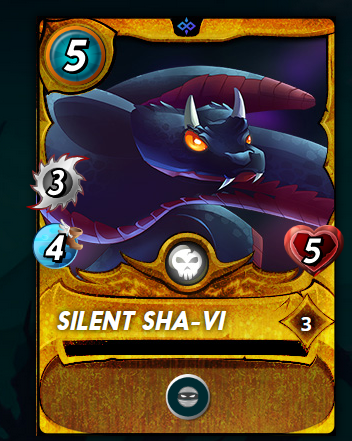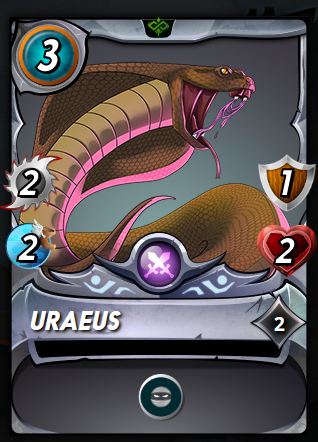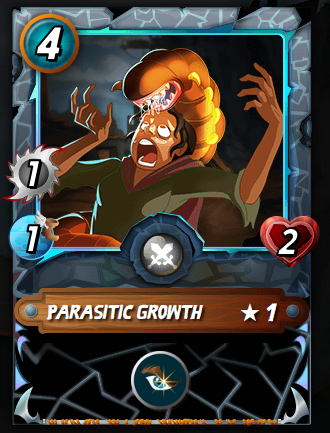 The full lineup: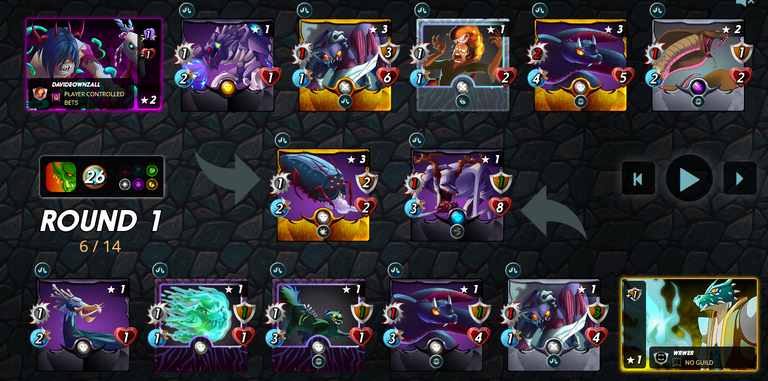 Enemy goes for death summoner too, windeku first position, with the disintegrator weaken, it wont be able to kill the beetle with his attacks, only the thorns can kill it, which means 4 rounds of survive for the beetle.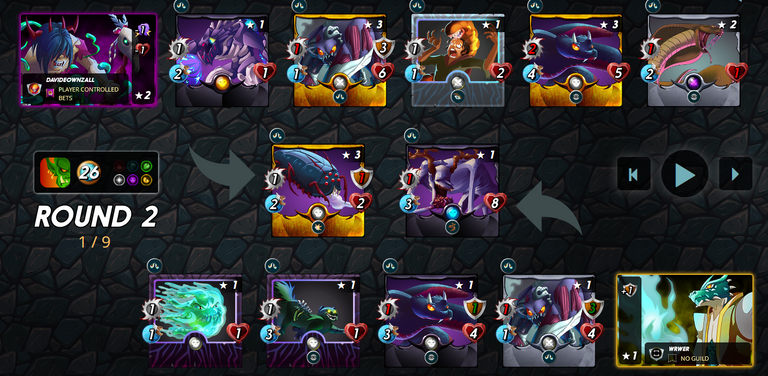 The backlines are killing each other, while the beetle buys time against windeku.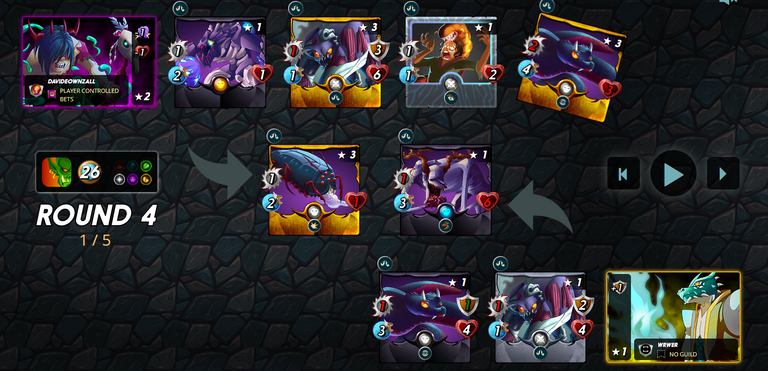 The beetle still stands, few cards left from both sides, that game is close with the battle of the two silent sha-vi.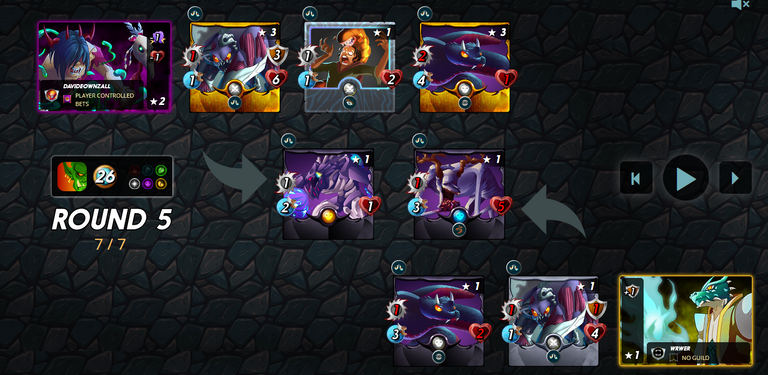 As predicted the beetle dies after 4 rounds of fight, leaving the spot to the fiend before its time to the disintegrator to fight.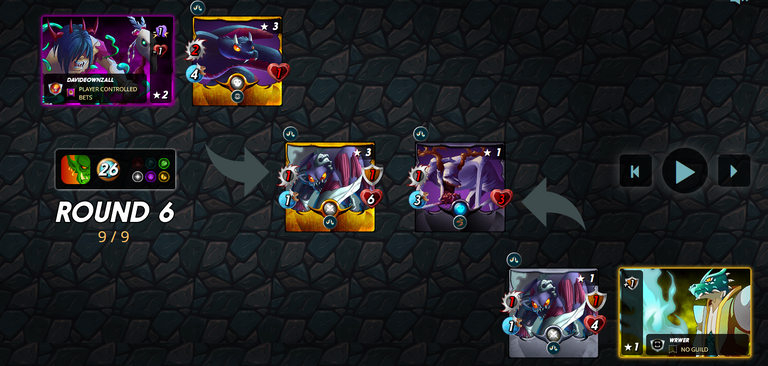 The opportunity ability is a trap for the parasite, who attacks the windeku and dies with the thorns.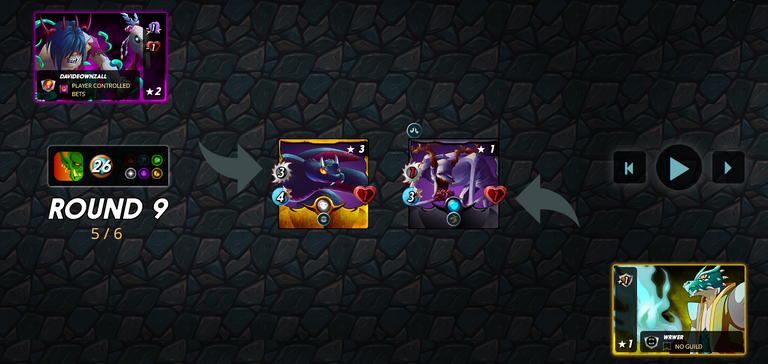 And its the final 1v1!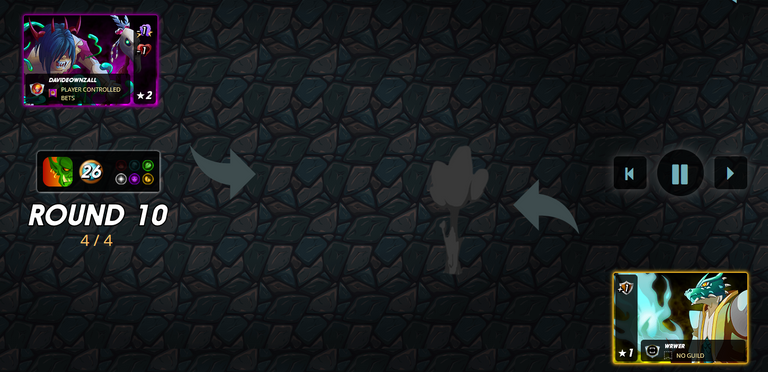 The silent kills windeku but thorns kills it too, so it's a draw in this close game!
Battle link here:
https://splinterlands.com/?p=battle&id=sl_62ec5eb1d5c12b2ccf9cc06df076536e
Use my Splinterlands referral link and after spellbook purchase, ill send you 100DEC to rent some cards and start earn!
---
---