SHARE YOUR BATTLE Weekly Challenge! MYCELIC MORPHOID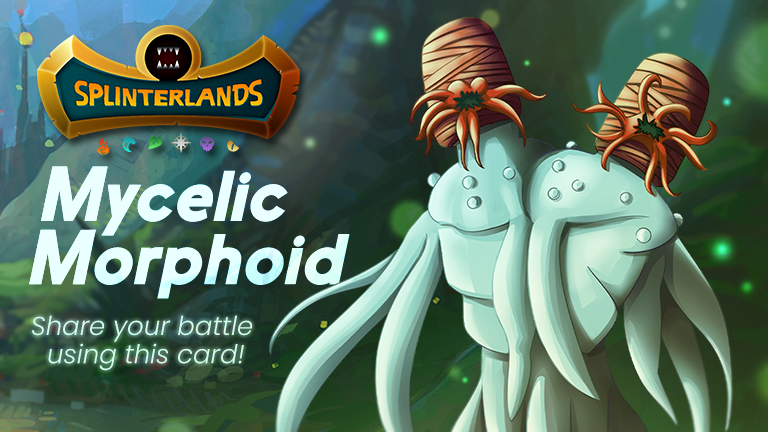 So for this week @splinterlands asks us to use mycelic morphoid, its a Chaos legion card so avaiable for free. It is worth Gold version for the extra decs.
Edition: CHAOS LEGION
Rarity: COMMON
Element: EARTH
Attack: MELEE
Abilities:Thorns
It is an useful card in my opinion, it costs only 1 mana so it perfect to fill missing spots or spend 1 extra mana remaining, It Is like a Little more expensive chickens. Actually at level 1 without the ability Is not really great, but then with thorns It gets much Better, It can one-shot Monsters with opportunity, It can make enemy waste a shot...so overall, yes i use It quite a lot.
It is a earth card, It can be good with any summoner but kinda wasted with mylor as It got thorns already. I Will use It with obsidian.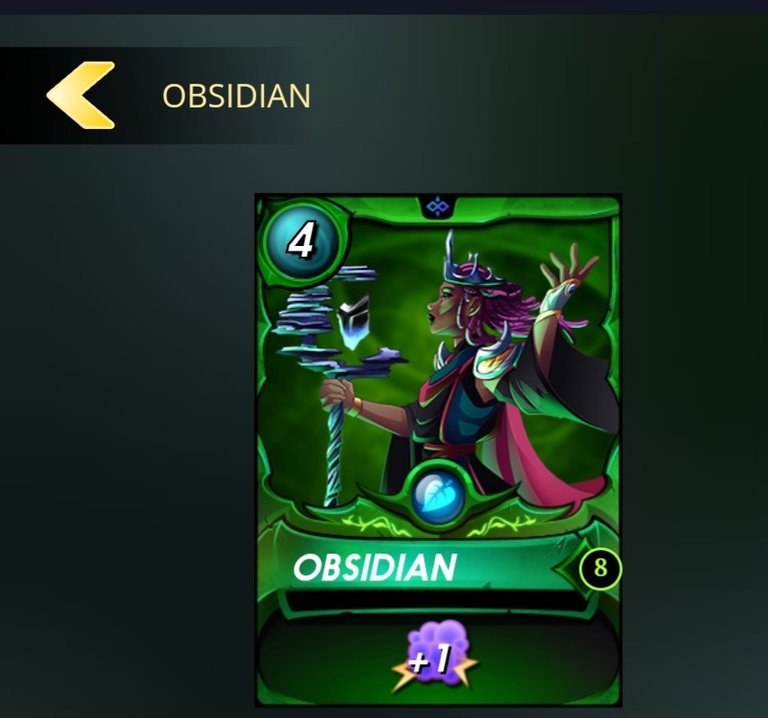 And here comes the perfect example, earthquake match, with limited summoners, i pick obsidian and then Monsters with fly so Nectar Queen and regal peryton...its a 19 match mana, with the monsters costs it gets 18 mana used and 1 left, so i Place a fiend and our mycelic morphoid to take the First damages and buy time while enemy takes the damage.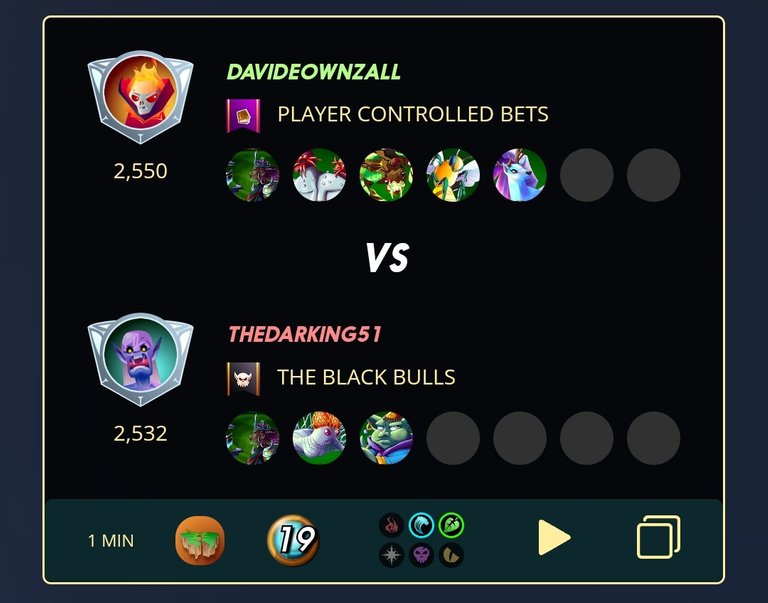 So, First position our mycelic morphoid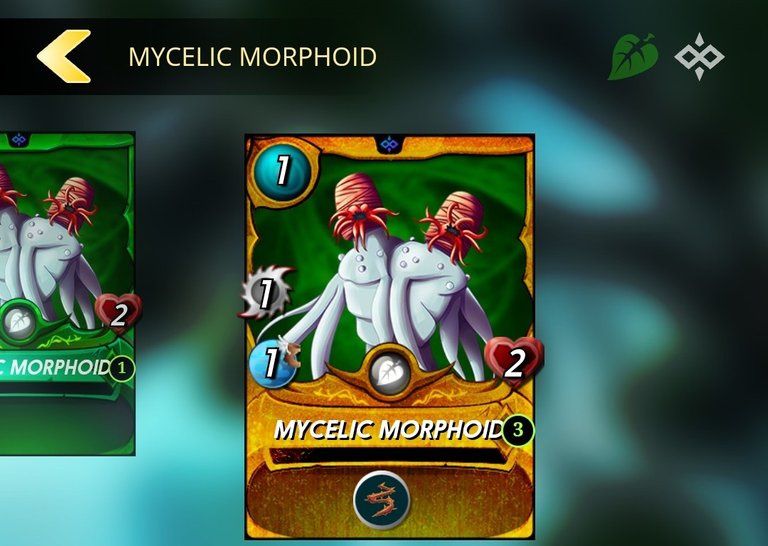 It Will die quickly, so behind him, the fiend, to buy additional time in the round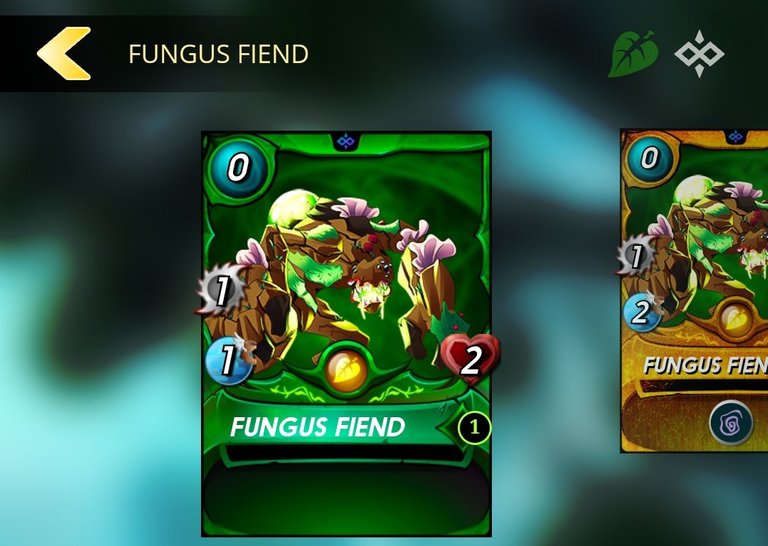 So fiend and mycelic morphoid serve as shields for the Nectar Queen, i really like It as tank, It has huge damage, good health and fly, the weak point is the Speed, kinda slow.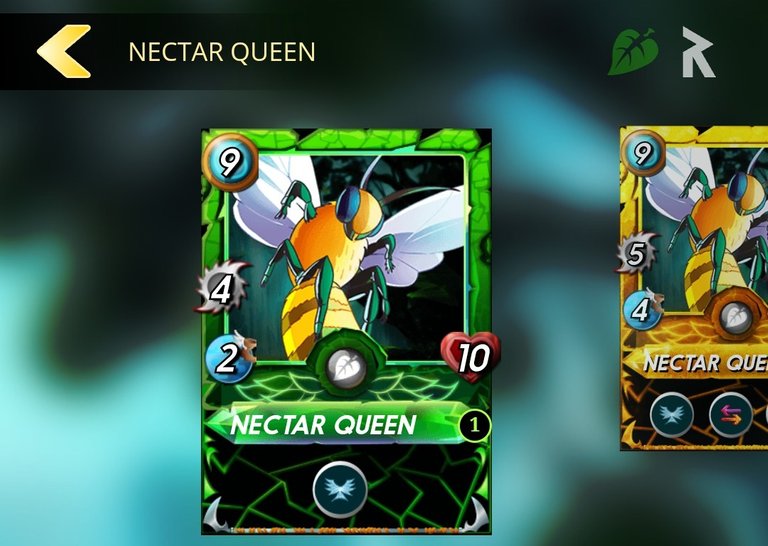 As last the regal peryton, Great Speed, good health and fly, Little damage but boosted by summoner.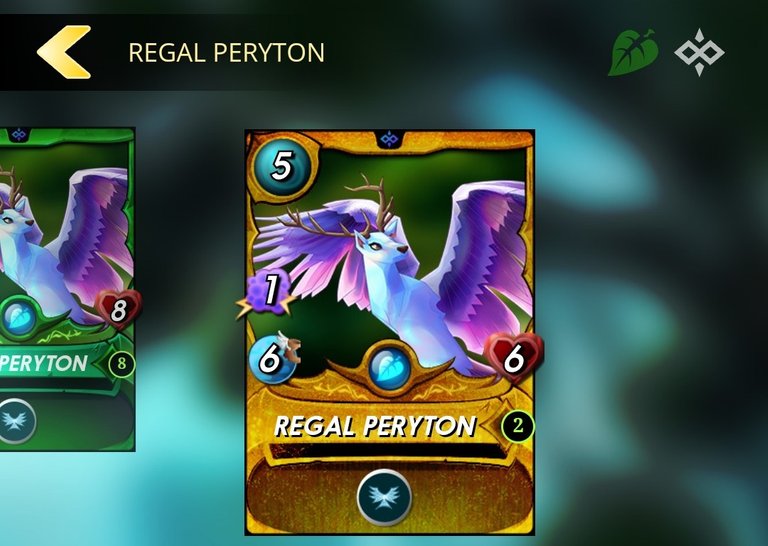 The full lineup: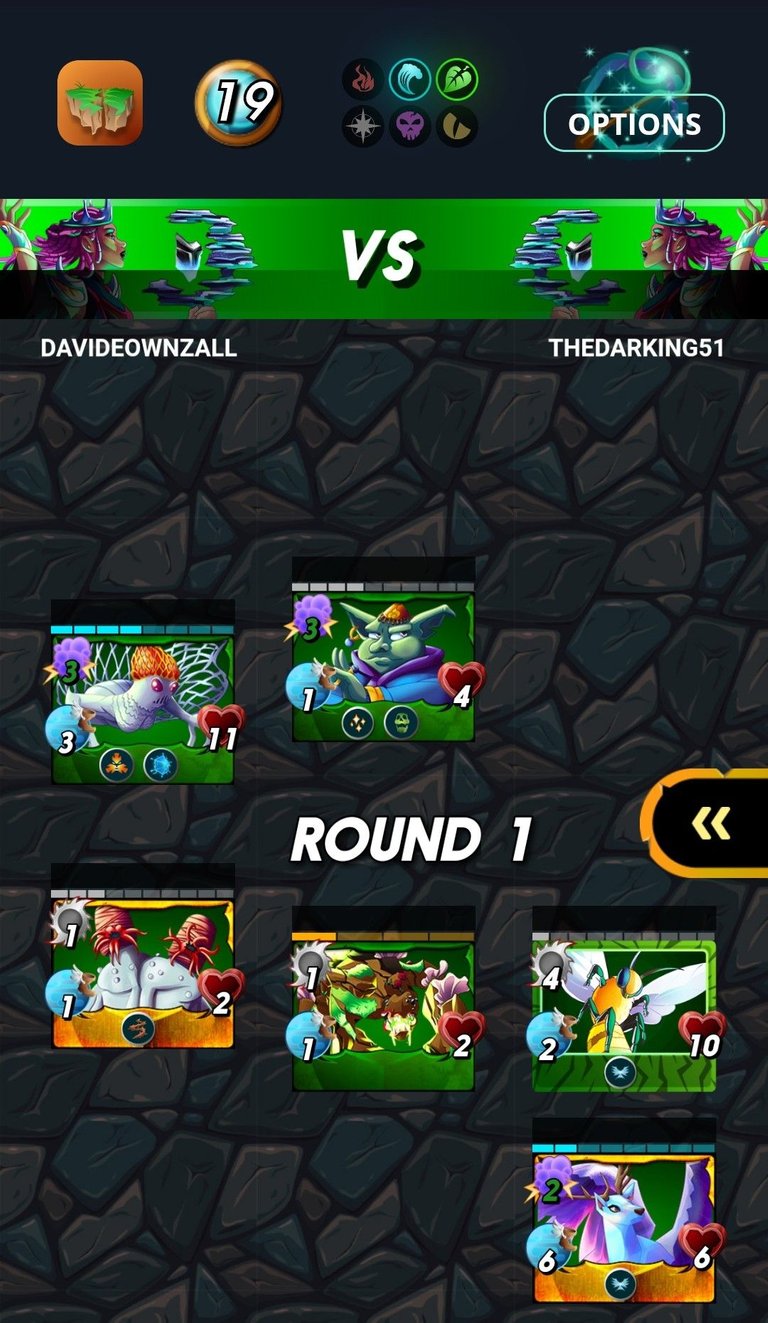 Enemy has no fly Monster so It Is matter of time before his ones Will die, but Who Will die First? Me under his shots or him for the earthquake?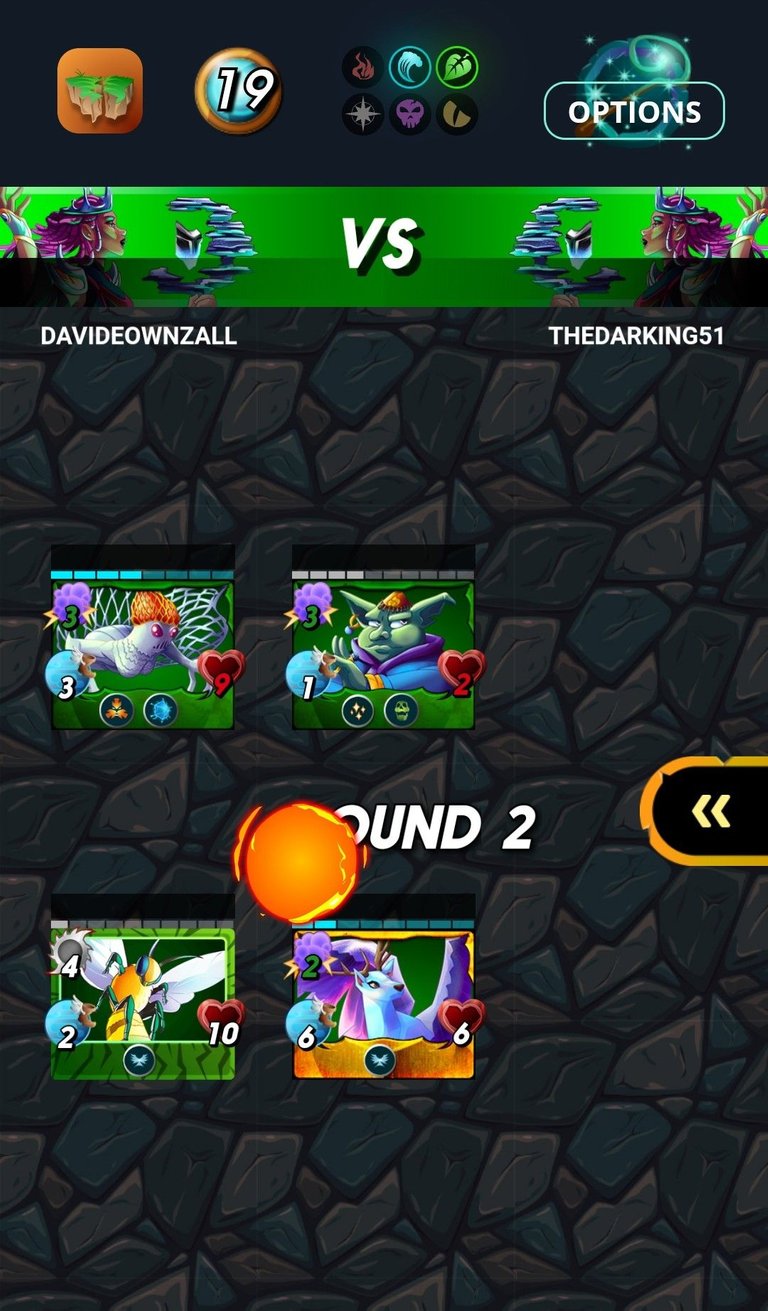 After the First round fiend and mycelic did they shield job and are dead, enemy healing makes things complicated but It Will die to the earthquake in a round. The Nectar Queen didnt take 6 damage thanks to fiend and mycelic and its still very alive.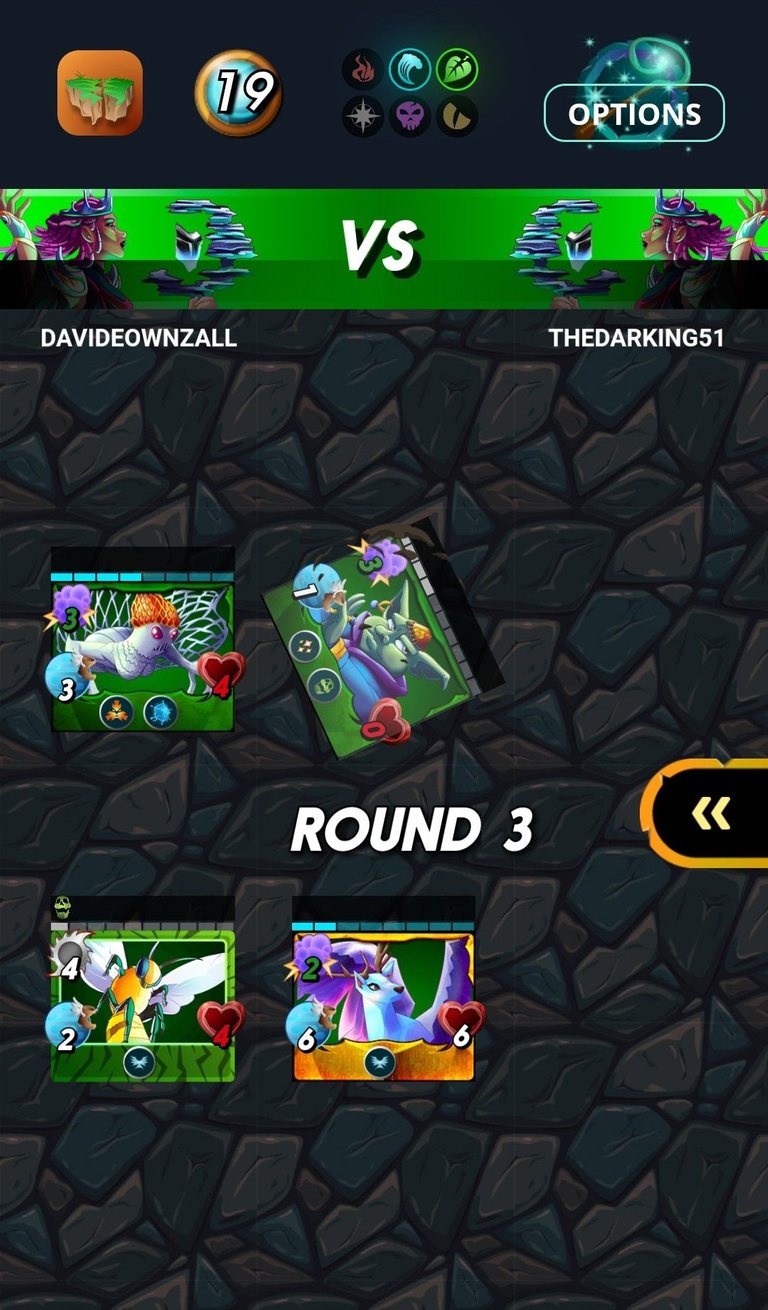 The earthquake kills enemy healer, so the frontline can't be heal anymore.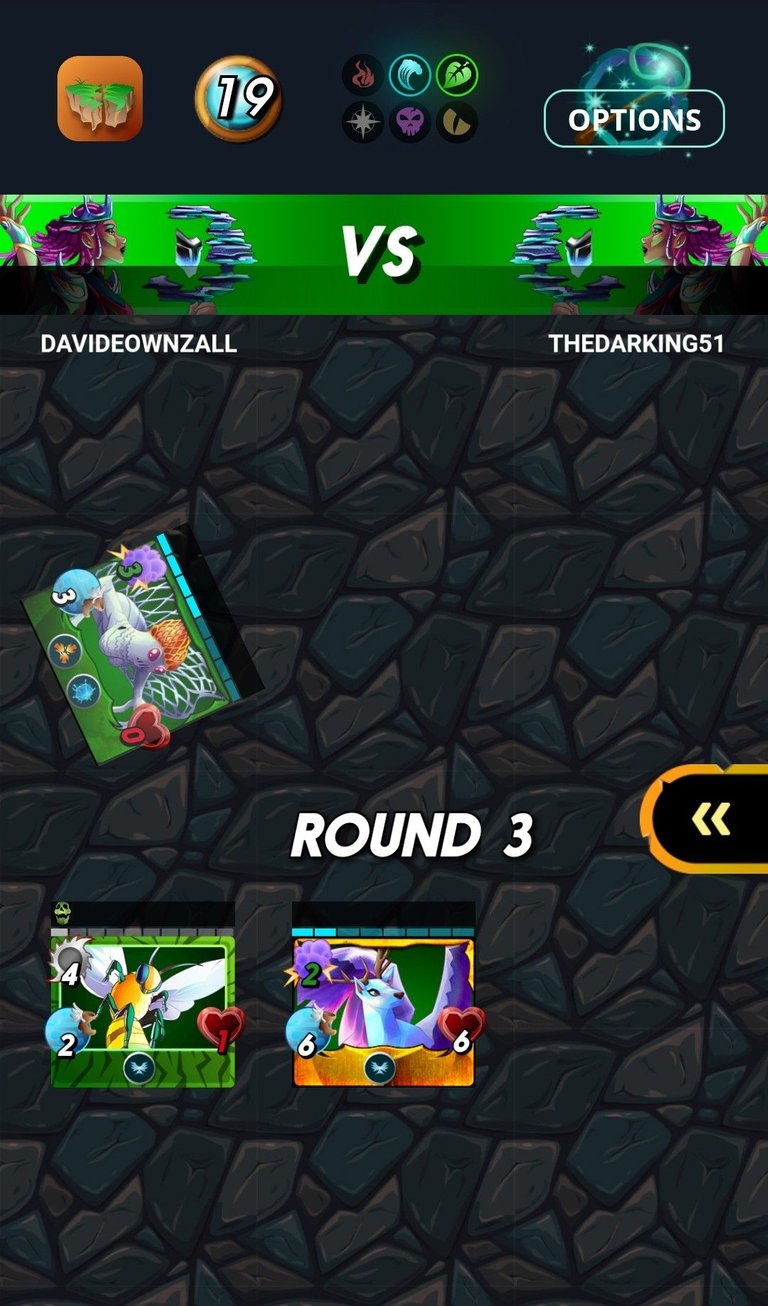 And the Nectar Queen finish off the job and the match! As you can see it stand with 1 hp left, means that without the mycelic sacrifice It would be dead earlier,dealing less damage and leaving the peryton alone, so not sure i would have won.
And its a win! Battle link here:
https://m.splinterlands.io/#/battle/game/process/sl_35515e6f4c0ff9f8f9b1d96c7dfdd4d5
Use my Splinterlands referral link and after spellbook purchase, ill send you 100DEC to rent some cards and start earn!
https://splinterlands.com/?ref=davideownzall
Follow me for the season end giveaway delegations!
---
---