Updates and Introduction to Myself
INTRODUCTION
Hi I am a Filipino student that loves to play games and fell in-love in NFT games I have been playing a lot of games and being addicted to most of those game specially Minecraft and Terraria. Now influenced by my friends they introduce to me Splinterlands I have been battling since August 2021.
Updates on assets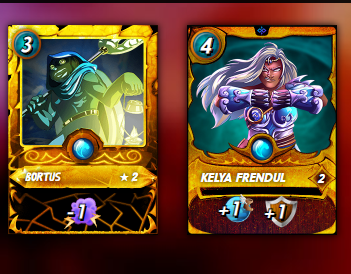 This is my very first summoner I am focusing on water element in bronze it's a bit expensive for me but loving to see my investment and using my investment is truly worth it.


Here is also my additional cards as an addition to my deck slowly but surely building my way to a bronze cap deck. This two cards are soo good to use with because of those low level ability they owned the self heal and inspire. I'm aiming to level up my sea monster up to level 3 as a 1 speed and 1 health addition is really good plus the shield and speed from Kelya.
Join Splinterlands a Hive blockchain games and you will never regret it. ❤️
---
---