A Bear Market is When You Make Money! ~ Investment Opportunities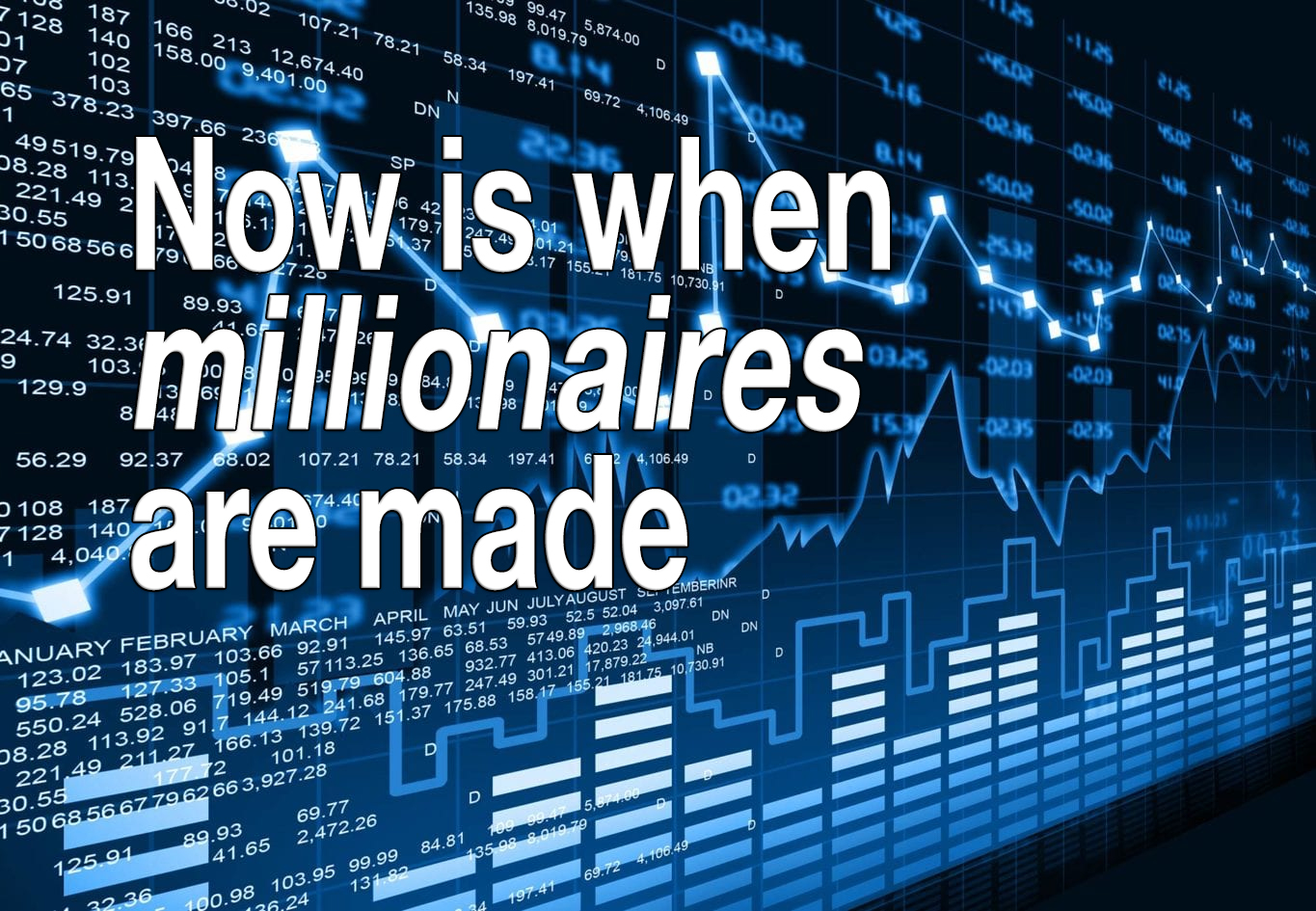 I know we are all a little disappointed with the market right now. No matter how long we've been in crypto and how many cycles we've seen, it is always disheartening to see things fall so much and then stay low for so long.
We were promised BTC would hit $100k this year, not drop back down below 30k and struggle to get above that.
We were promised HIVE would continue to go above $1 and finally stay at the multi-dollar mark, not drop back down to 50 cents yet again.
I believe in these projects, and I imagine you do too, but there is no shame in admitting that it is disheartening to see them struggle.

But let's remember that classic piece of investment advice: Buy low; sell high.
Such simple advice, but so hard to follow. Our impulse is to do the reverse: to run for the hills when things start to fall, or at least not buy anything more and HODL.
But remember: buy low.
Bear markets are when the real money is made. Bear markets are when we can buy low and put ourselves in position to profit when the bull hits. In other words, bear markets are when you become rich!
(Forgive the hyperbole. Most of us aren't going to get rich unless we are lucky and happen to buy the next shitcoin that moons, so let's not get our expectations up. But this is when we make money.)

Now is when we slow down and look at the projects out there. When everything is booming, it sometimes feels like we don't have time to even read about new coins without missing out. But when the bear hits and the market slows, we have that time.
This is when we find projects we like, projects we believe can succeed, projects that we want to invest in.
BTC will almost surely go back up. Now is a great time to start dollar cost averaging in (if you aren't already)
ETH as well will almost certainly go back up. Start getting in now.
HIVE... well, cmon, we all believe Hive will at least get back to a buck eventually, if not more. A half-dollar is a great discount. Chances are fairly good you may at least double your money.
LEO and SPT. Of the Hive tokens, these are in my opinion the best.

Even if you aren't much for financial posing, there is tremendous energy, motivation, and excitement in the LEO community.
If the LEO tribe has a lot of energy, the SPT tribe doubles it. This place is insane with creativity, energy, and excitement. Even if you don't play Splinterlands, you might look at this token.

CUB and PolyCUB. If you believe in defi, both of these are very very cheap right now. If they go up even slightly, you stand to gain a lot.
That is just a few examples. Please don't buy just because I mentioned them: I encourage you to read about them and only invest if you like what you read and believe they can succeed. Find others that you like, too.

Remember, this is the low point. This is the buy low part of that famous saying I already mentioned. This is when we can set ourselves up to succeed in the next cycle.
Prepare yourselves!
❦

| | |
| --- | --- |
| | David LaSpina is an American photographer and translator lost in Japan, trying to capture the beauty of this country one photo at a time and searching for the perfect haiku. |
If this blog post has entertained or helped you, please follow/upvote/reblog. If you want to further support my writing, donations are welcome.
BTC: 1Gvrie5FDBNBb6YpGBiaTvA5AyvsP814BN
ETH: 0x2Ce5c2b5F3f1a888b50A7bA9002E4F742784dF9c
LTC: LUVLvatsFqCubrJAVmCNQaoUdFAdnUCysU
BCH: qrzdazep5xfxax0ydppun89cxfts2vup9q4wnfn025
Dash: XoGzWrhdgbLKBG5kn4GjWfaJDJ6AWkDiqU
Posted Using LeoFinance Beta
---
---