Splinterlands ~ The Past Week in Rewards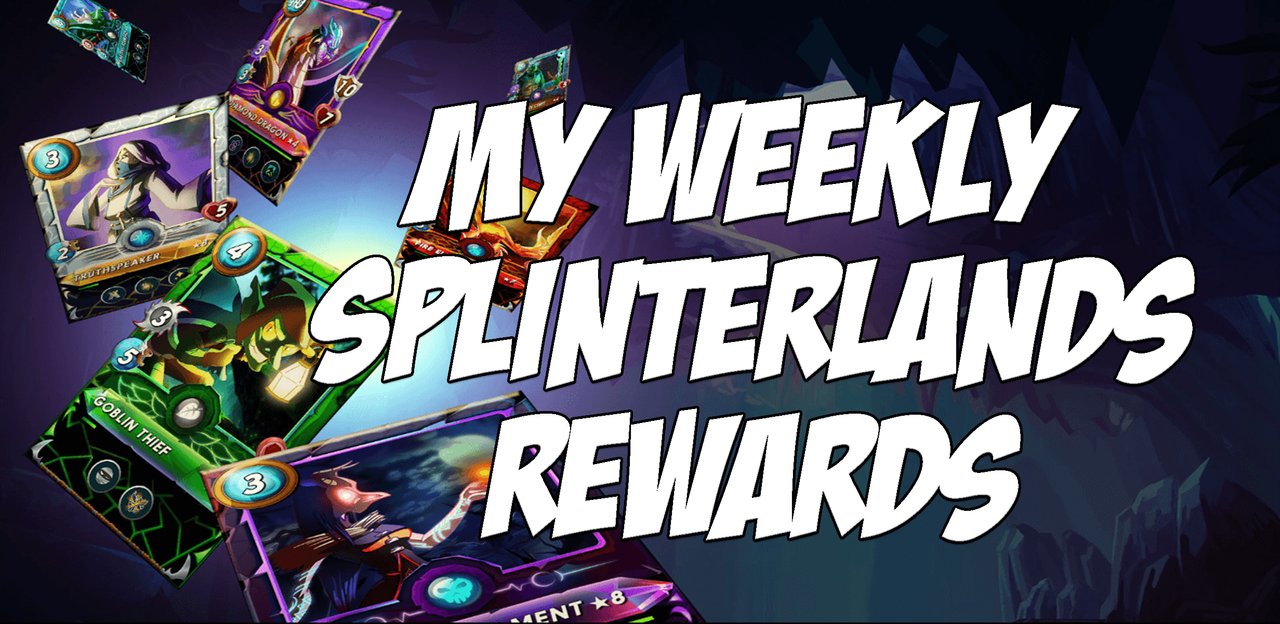 Hello and Greetings, good followers! I hope you are all having a wonderful and fantastic day.
Are you all ready for my weekly Splinterlands post? The post where I show you all how much we can earn in this fantastic game? Let's dive into some Splinterlands!
How did I do this past week? Did I make any money or was it a complete waste of time? Let's find out!
Let's start with the...
Reward Cards
Without comment (well, maybe a few small ones), the cards I've gotten over the past seven days.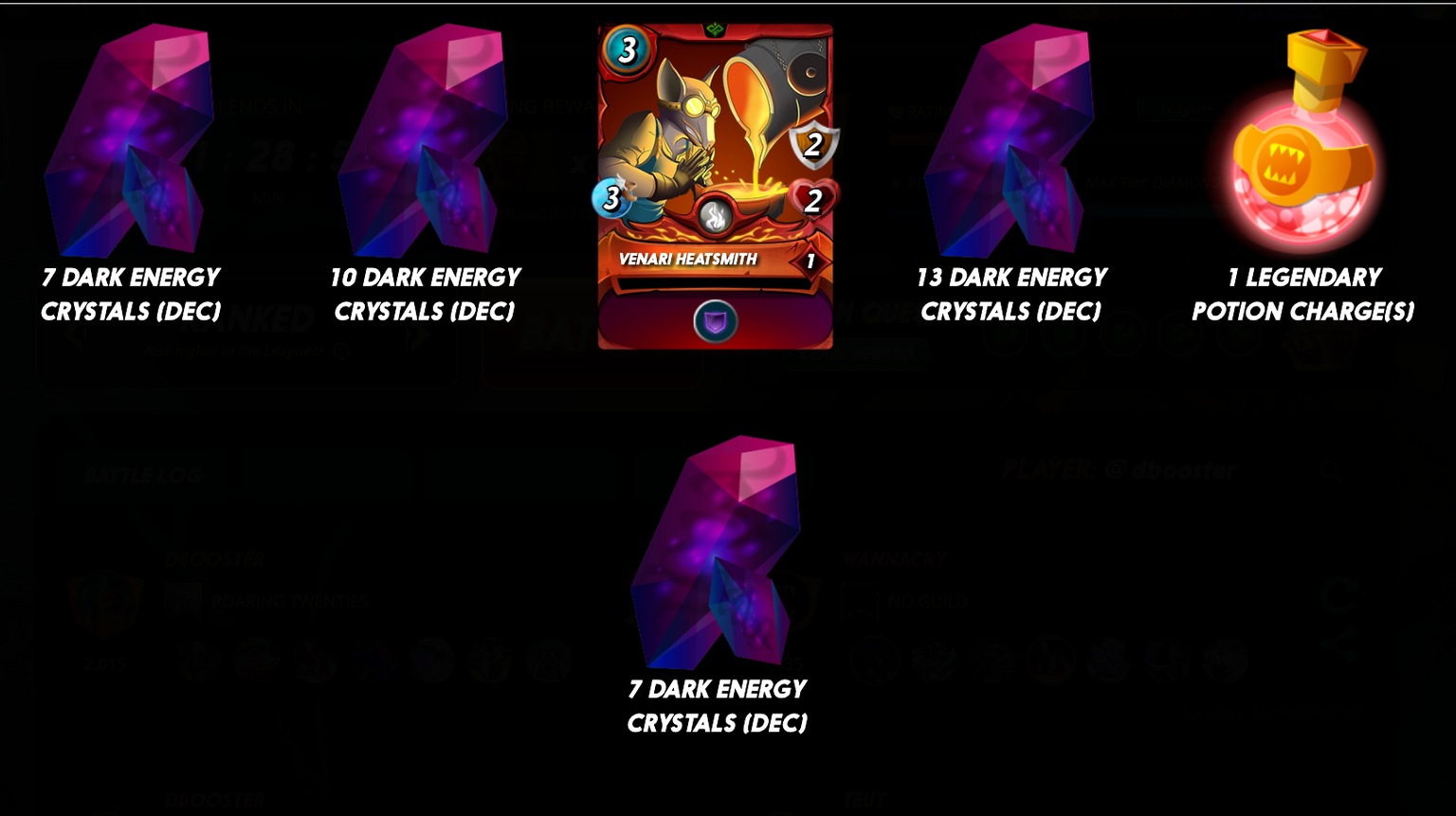 Not exactly a great start to the week. But there was nowhere to go but up.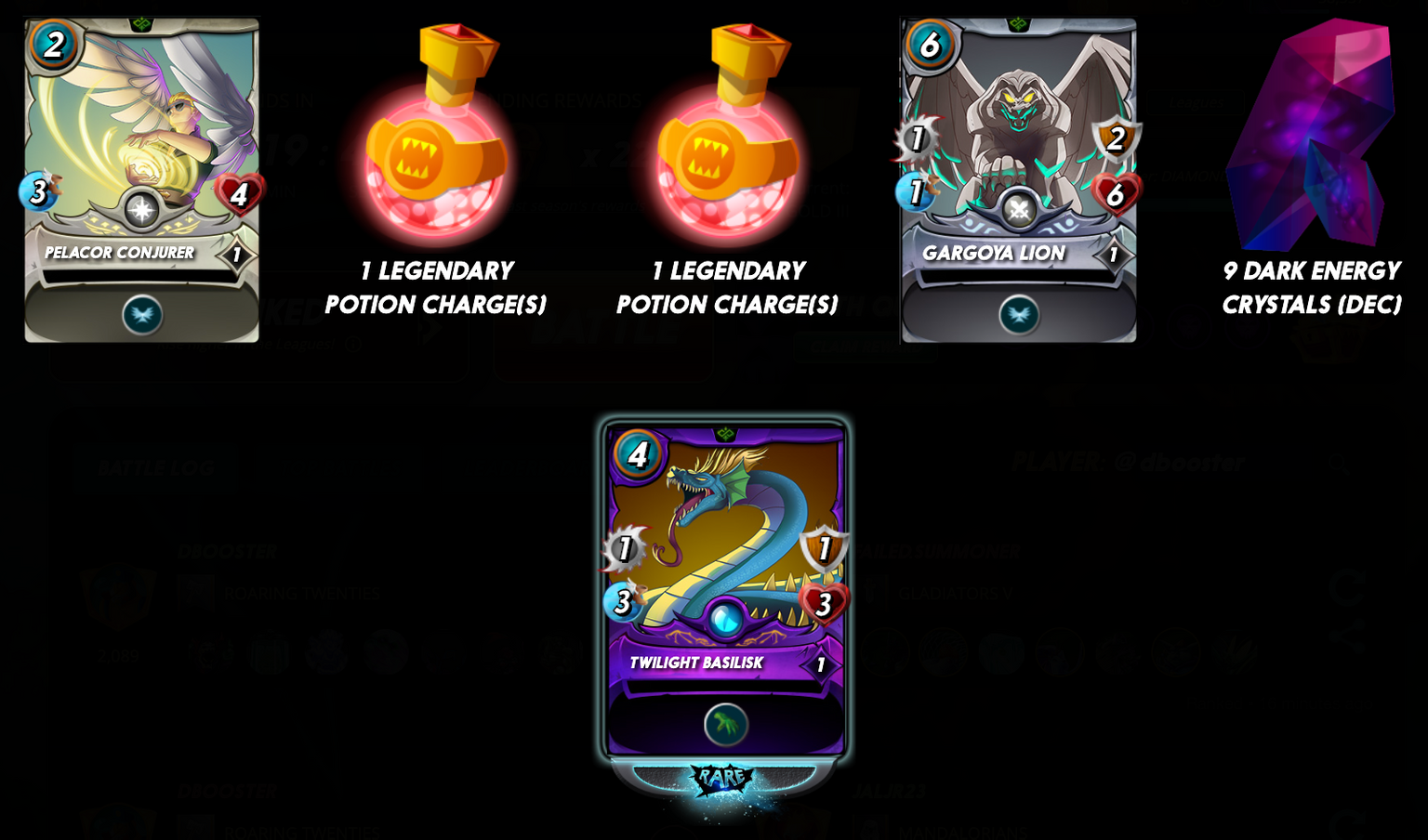 Getting better!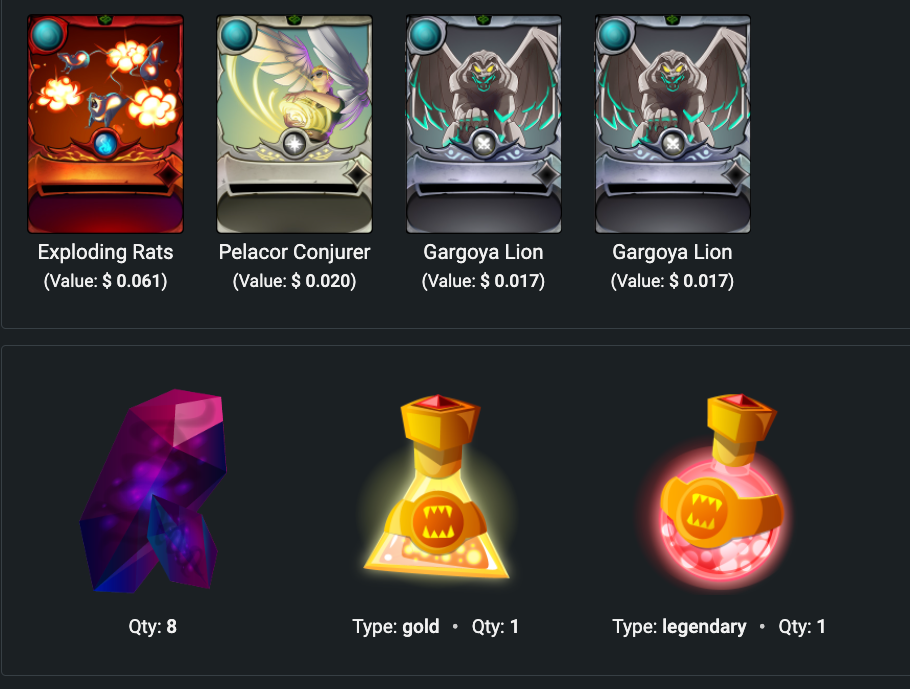 Better!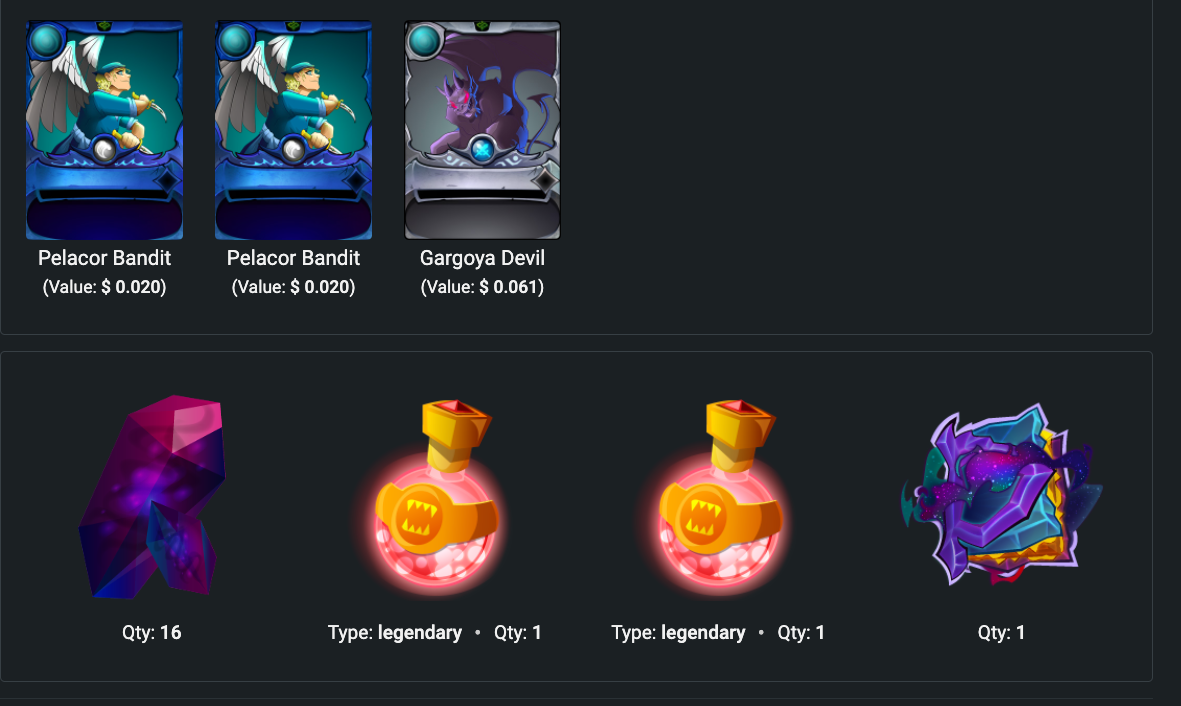 Sweet! Packs are always great to get. I haven't opened it yet, so let's just assume there is a GFL inside, eh?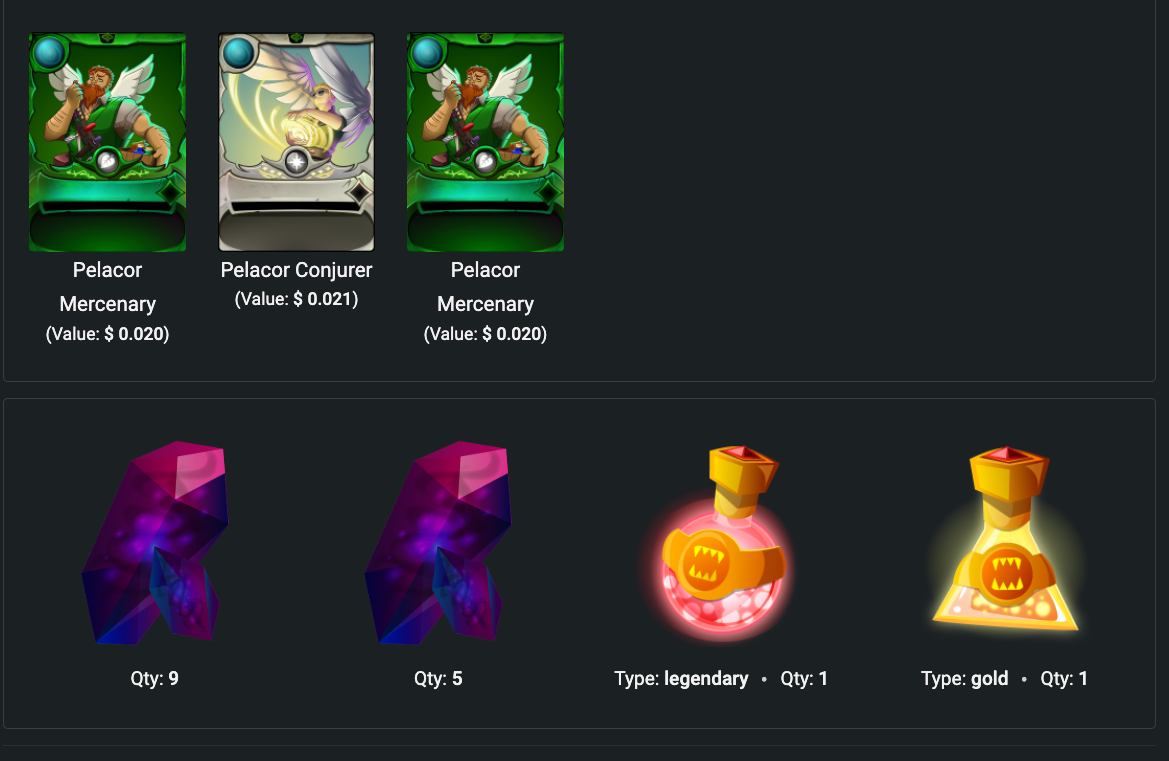 Back down... I guess after getting a pack, I should expect some low luck.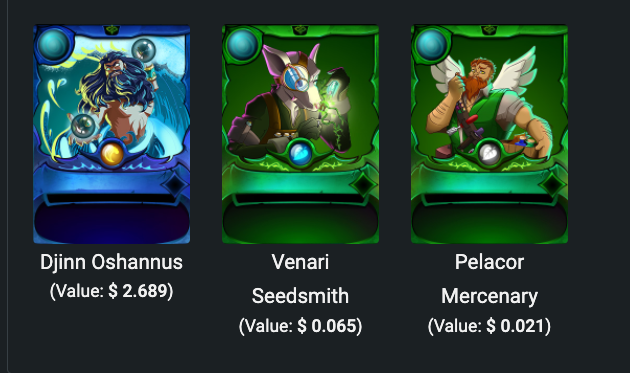 That is probably the best legendary of the current reward set, making it a great pull!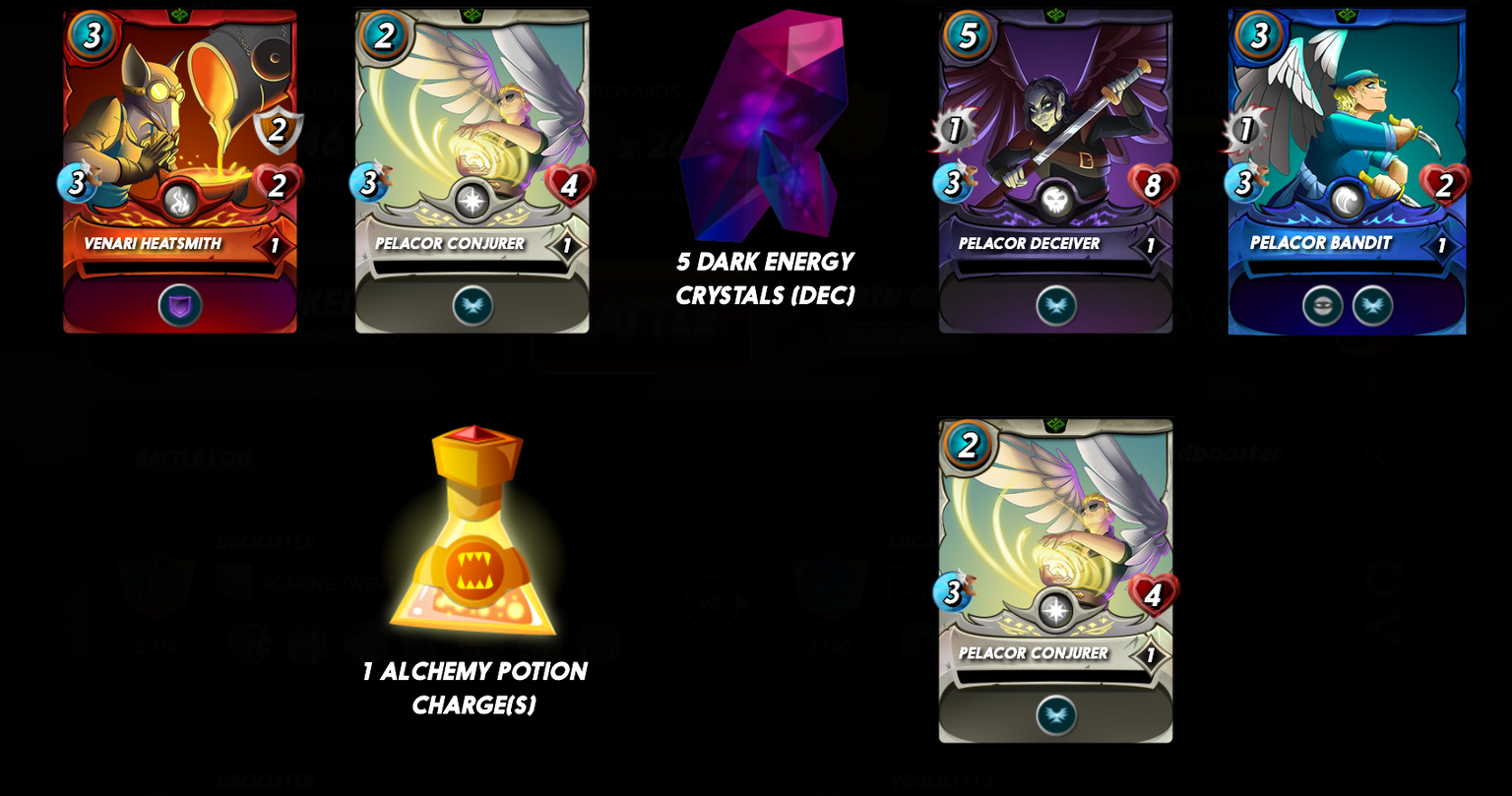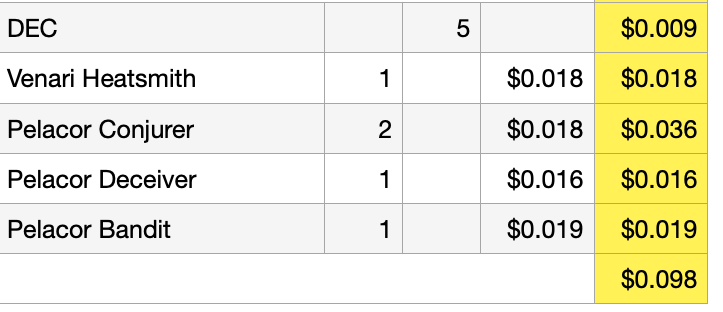 And we end the week with a return to the low value of the first day. That was quite a trip!
All together, that adds up to $7.445. I guess the pack value might be a bit of a cheat. I should use the price they are currently selling for on Hive-Engine instead of what they cost from the Splinterlands store. Next time I win a pack, I'll use that value.
Battle Rewards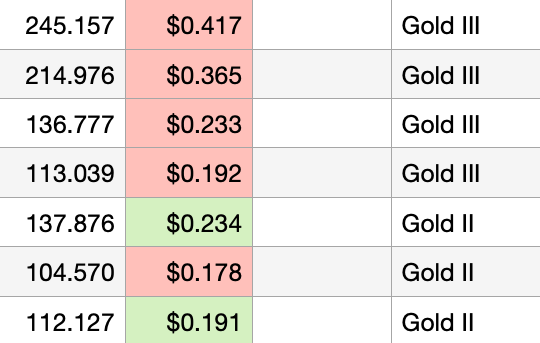 There are never too high. You have see the boost on the first two days from the higher rewards we always see at the start of the season.
That adds up to $1.81.
Rental Income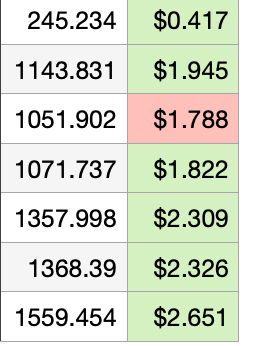 It started very slowly, but the amount I was getting from rentals went up nicely.
That adds up to $13.258. This is the most passive of all of them, I think. I only spend about 5-10 minutes adjusting prices every day (I'll post an example of this process on my alt account sometime next week).
Total
Adding that all up, in total we get: $22.513 for the week.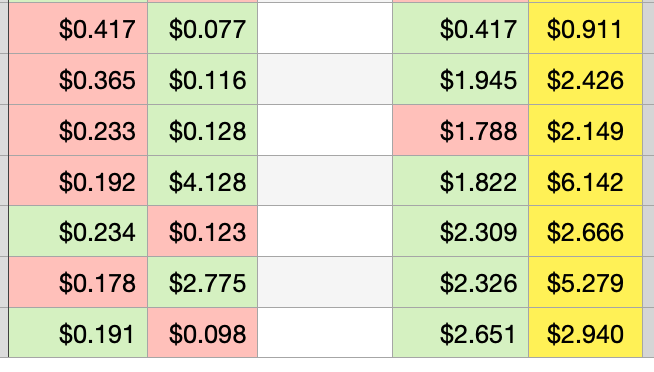 Funny how for the past few weeks we have arrived at nearly the same value, around 20 bucks. You'd think with the random cards I get from the daily rewards there would be more variation. But I guess that's the power of averages for you.
Anyway, assuming an hour per day (it was probably less), that comes to $3.22 an hour. Still can't quite my day job.... maybe next week!
No real complaint here. You can see we are starting to increase again. Maybe the next cycle is starting!

(月 is "month", by the way. Using the Japanese here keeps the chart more tidy)
And that's all for my weekly report. If you are interested in reading my daily reports, follow my alt account @dbooster.spt, and if you are interested in trying your hand at Splinterlands, follow the link below.
Want to start playing this amazing game? Join my referral program!
Join Splinterlands using this link and buy the Summoner Spellbook.
Leave a comment about it and I will delegate you 5 great cards in the Splinter of your choice for two weeks (one season) to help get you started.
---
---