Splinterlands ~ The Past Week in Rewards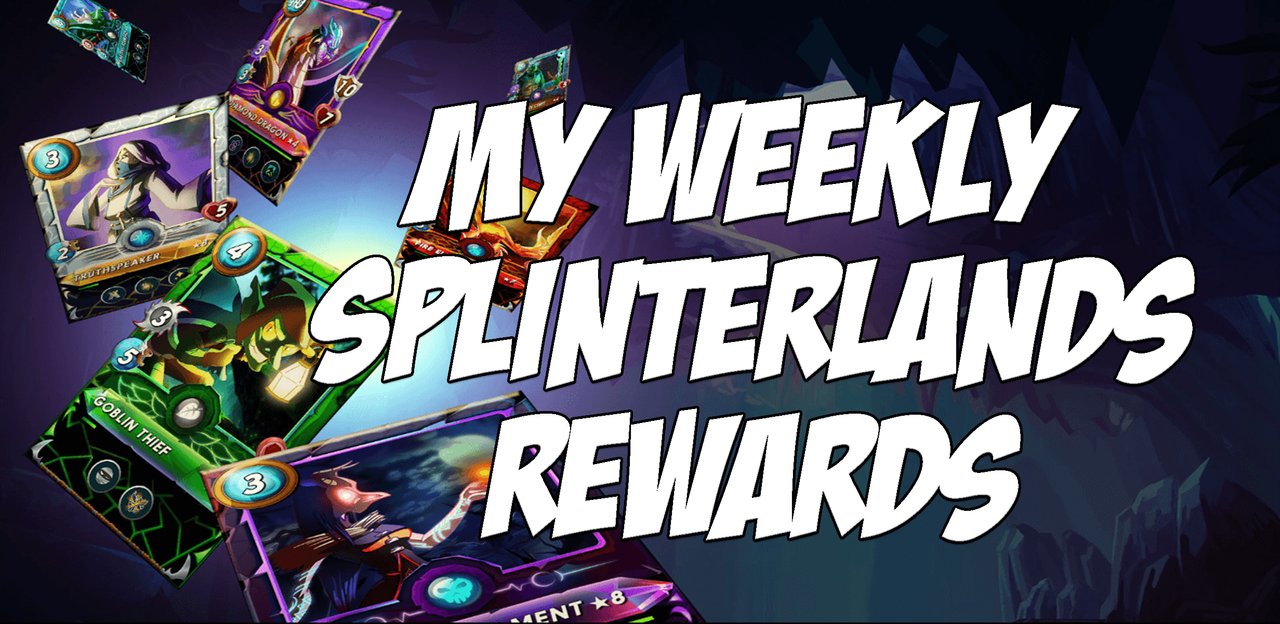 Hello and Greetings, good followers! I hope you are all having a wonderful and fantastic day.
Are you all ready for my weekly Splinterlands post? The post where I show you all how much we can earn in this fantastic game? Let's dive into some Splinterlands!
How did I do this past week? Did I make any money or was it a complete waste of time? Let's find out!

Let's start with the...
Reward Cards
Without comment (well, maybe a few small ones), the cards I've gotten over the past seven days.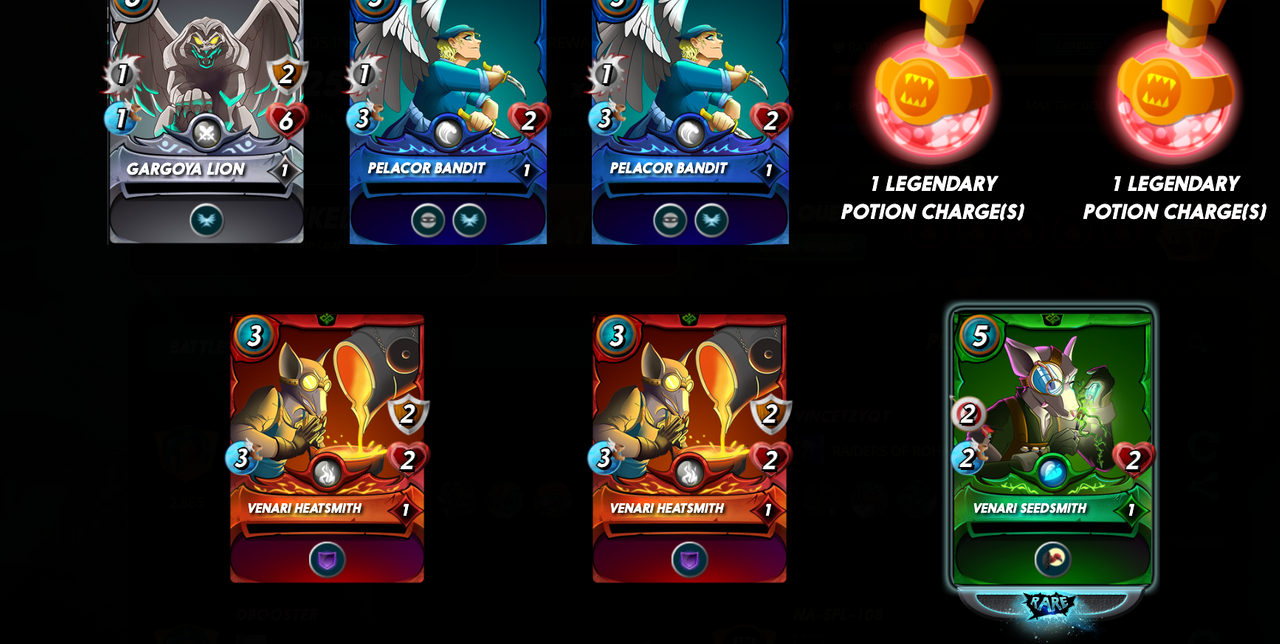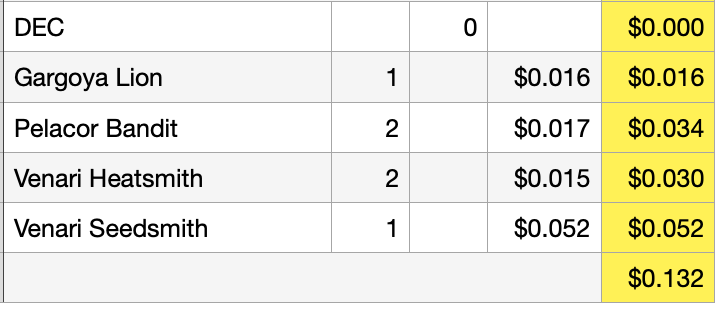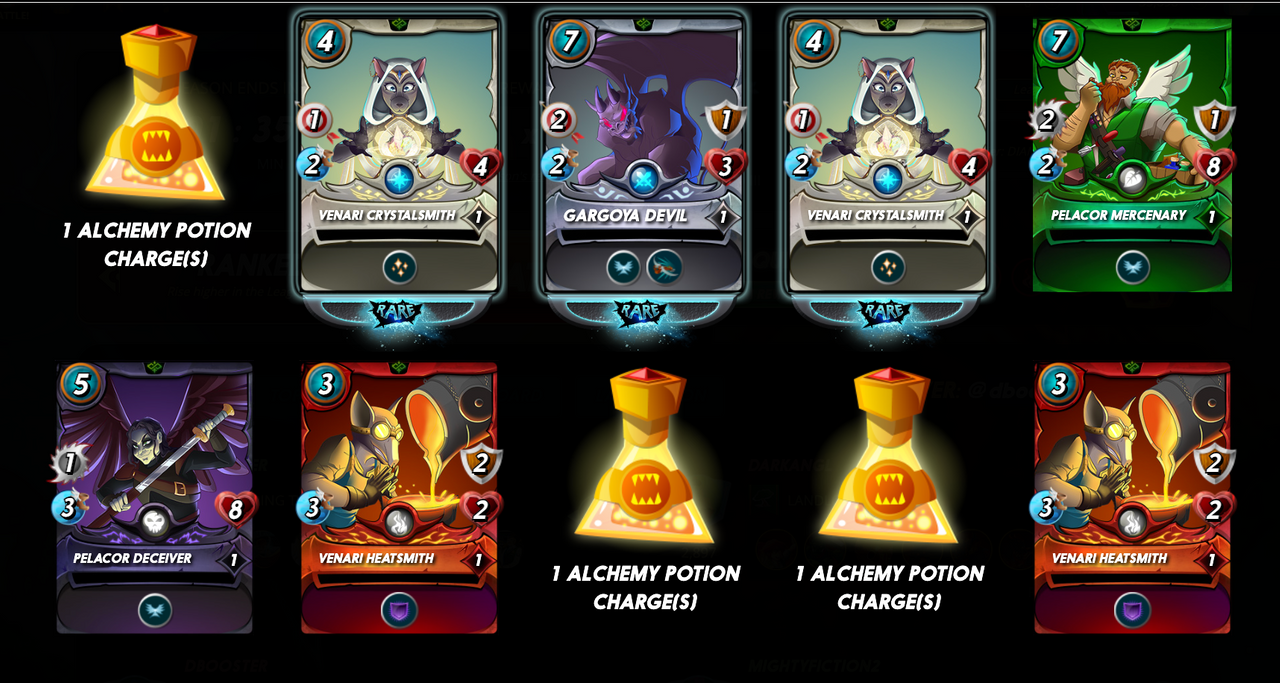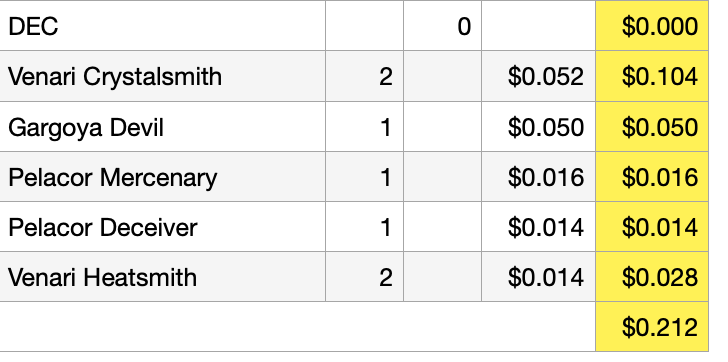 Love getting those Crystalsmiths!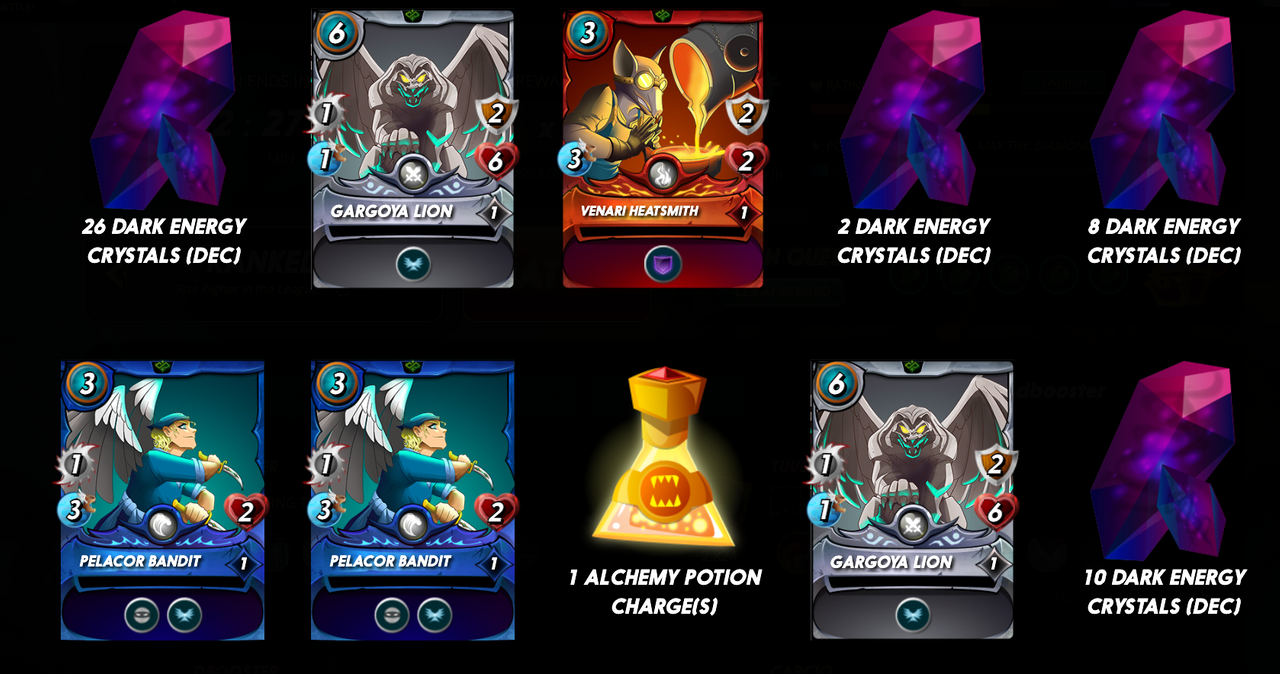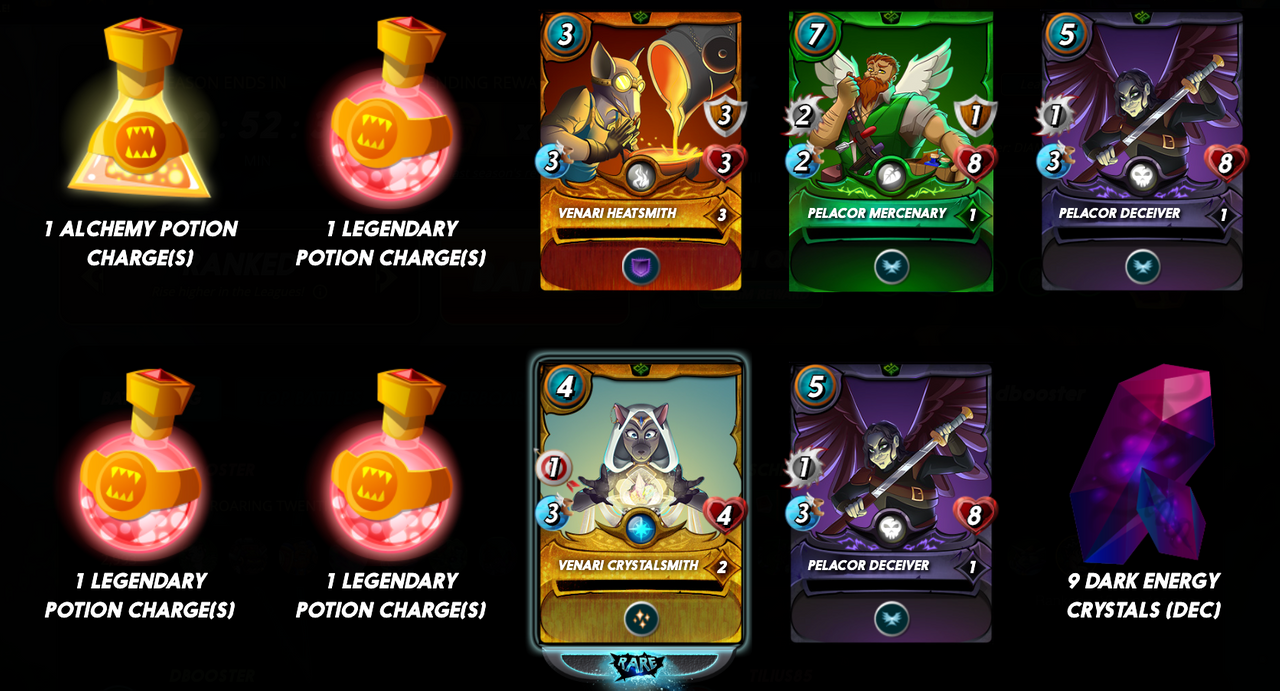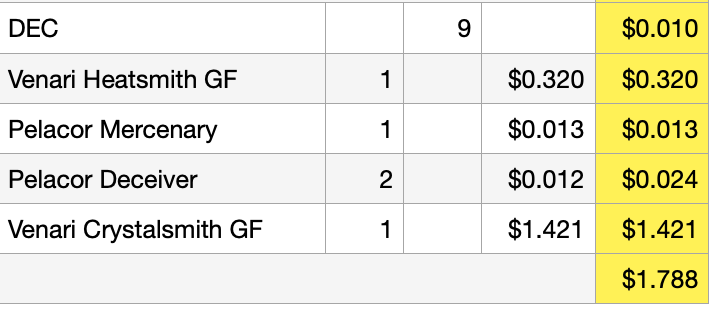 And now a GF Crystalsmith. Sweet!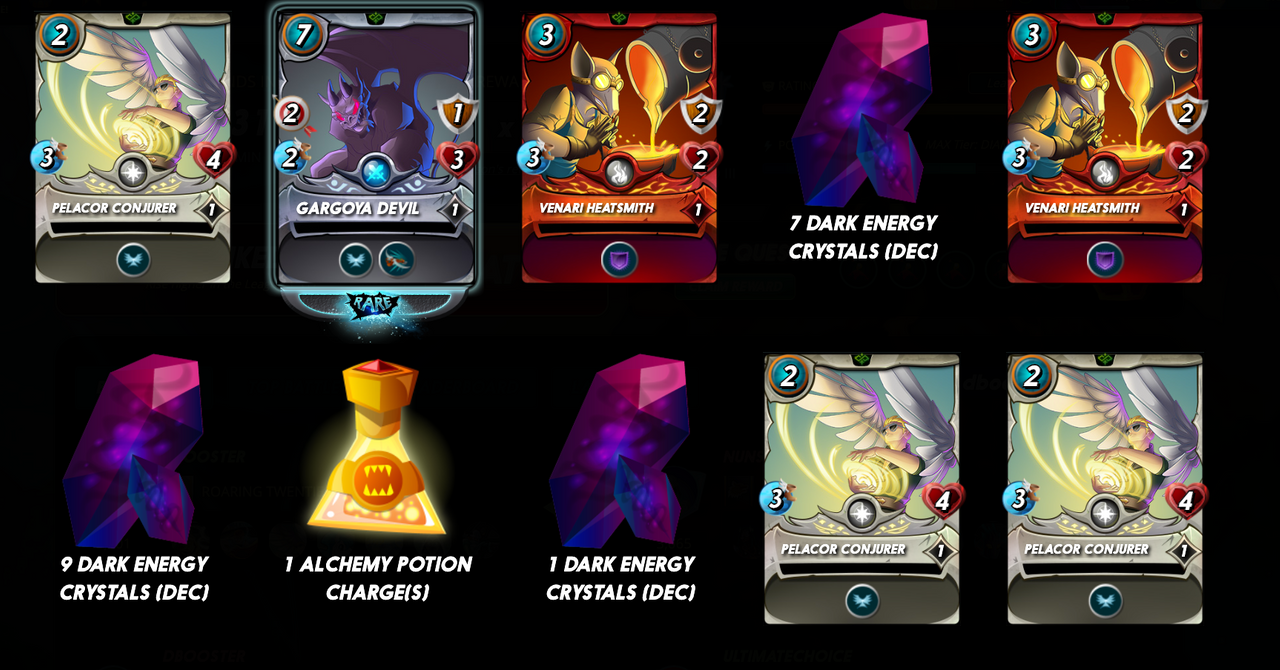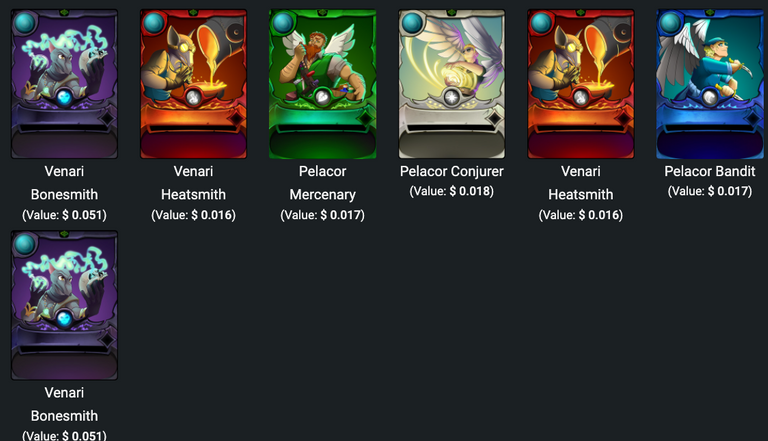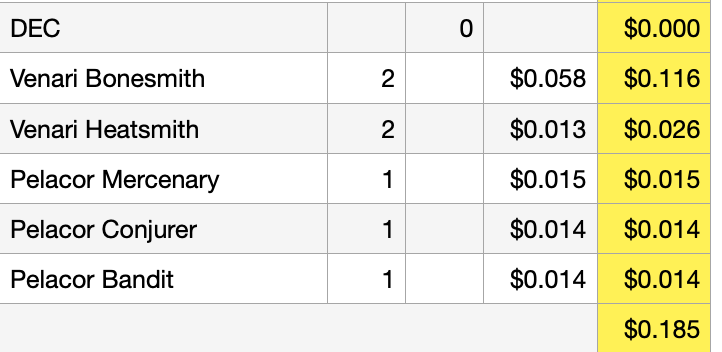 Two Bonesmiths are great to get!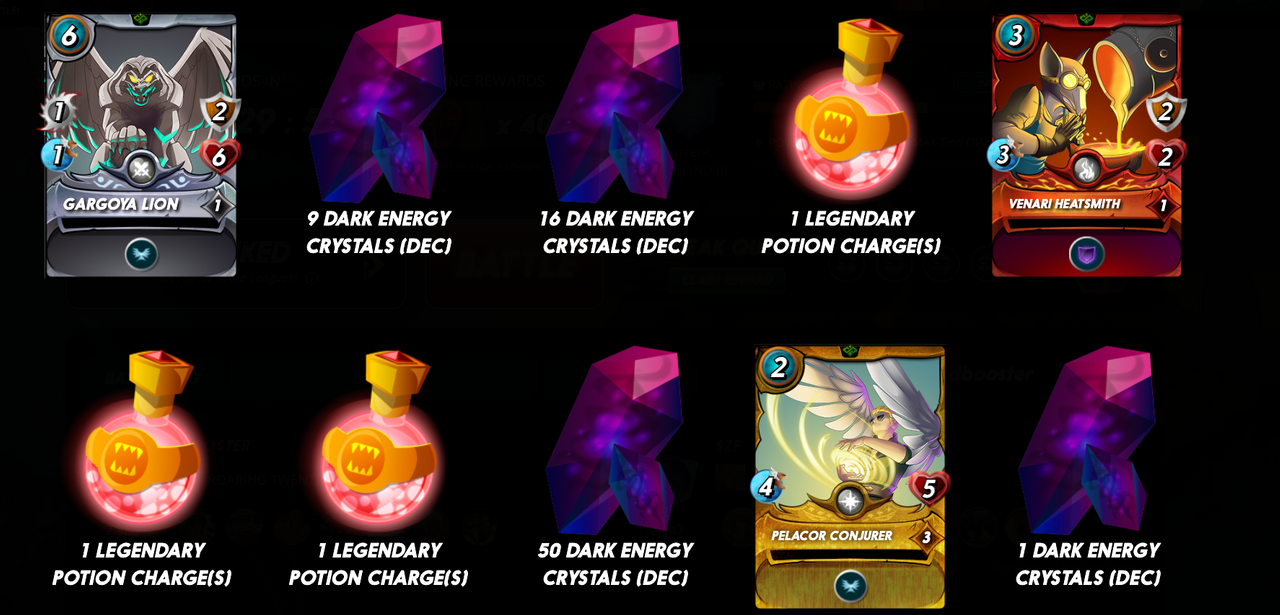 And finishing the week with another GF card.
That's $2.725 all together. But that value doesn't tell the full story, as I will rent many of these out and earn even more from them.

Battle Rewards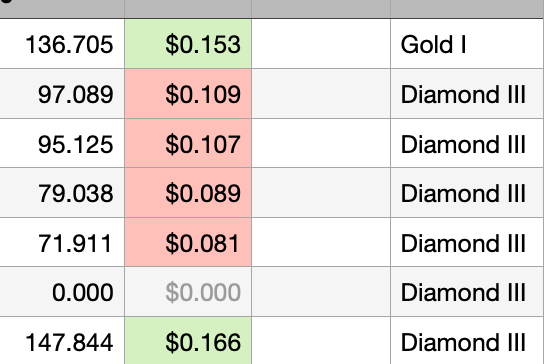 Interesting trend here. Down down down, missed a day, then jumpped up for the last day.
That adds up to $0.705.

Rental Income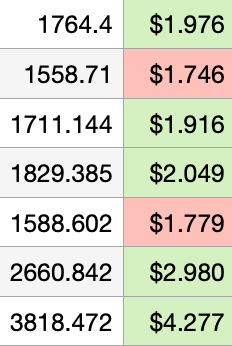 A nice mostly steady increase until that last day of the season. Wow, big increase for the last day. (Unfortunately it will be much much lower than usual this evening when I look at what I get today, as everyone cancels their rentals on the first day of the season)
That adds up to $16.723.

Season Rewards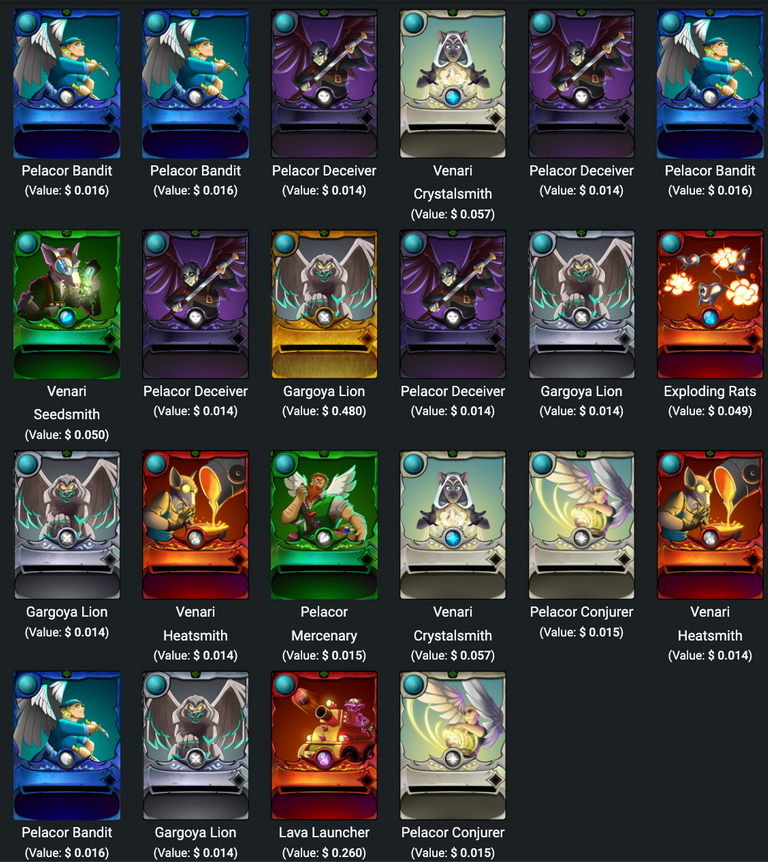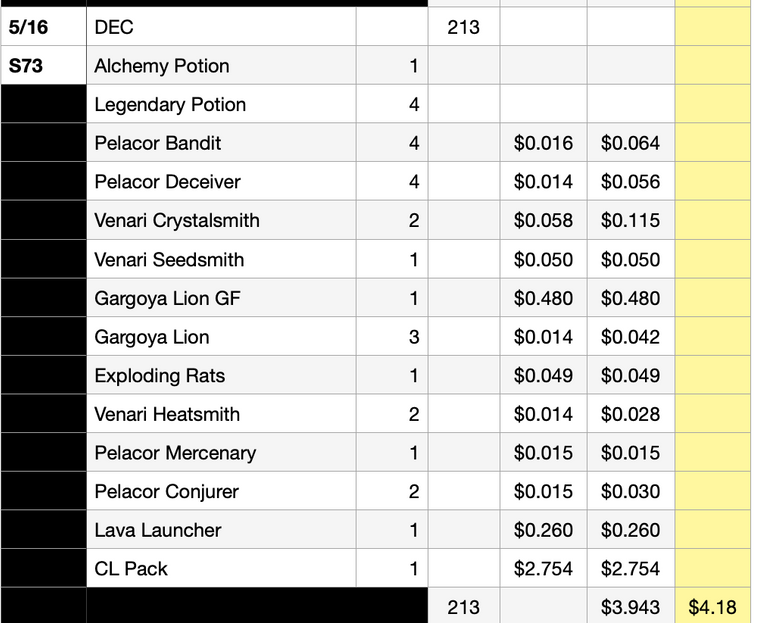 Nothing amazing in the season rewards, but better than last time. I seem to remember saying that last time, which means we are improving.
That comes to $4.18.

Total
Adding that all up, in total we get: $24.333 for the week.
Assuming an hour per day, that comes to $3.48 an hour. Not terrible for a hobby I enjoy at night after the kids have goen to bed.
And that's all for my weekly report. If you are interested in reading my daily reports, follow my alt account @dbooster.spt, and if you are interested in trying your hand at Splinterlands, follow the link below.

Want to start playing this amazing game? Join my referral program!
Join Splinterlands using this link and buy the Summoner Spellbook.
Leave a comment about it and I will delegate you 5 great cards in the Splinter of your choice for two weeks (one season) to help get you started.
---
---