Feanor and His Silmarils
Hello OCA!
I hope you're doing alright and keeping well.
I'm still working on my Silmarillion art and decided to do this one piece a little differently using grisaille technique.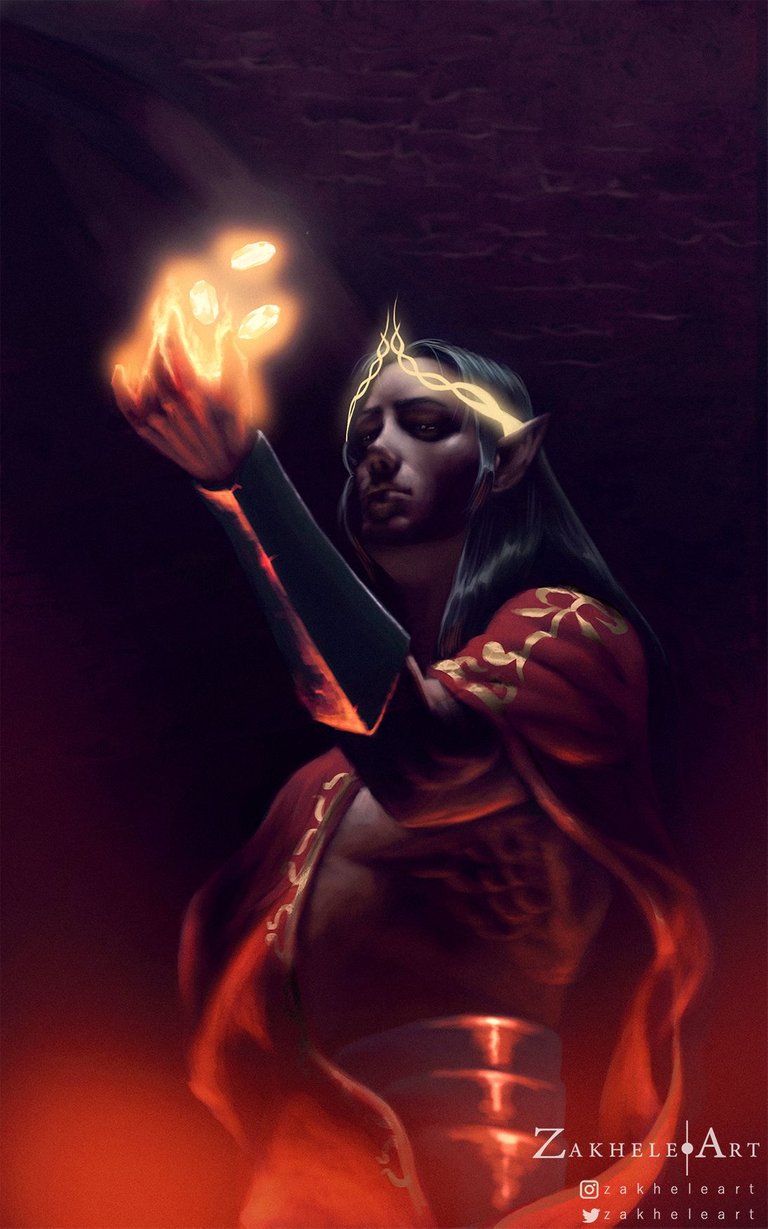 "For the less even as for the greater there is some deed that he may accomplish but once only; and in that deed his heart shall rest. It may be that I can unlock my jewels, but never again shall I make their like; and if I must break them, I shall break my heart, and I shall be slain; first of all the Eldar in Aman."
I really love Feanor and his story, and he's my second favorite character throughout Tolkiens work. I resonates with his creative spirit. That love for creation and feeling that your work and self are one and the same; and can not be thought of as apart, as least for the artist.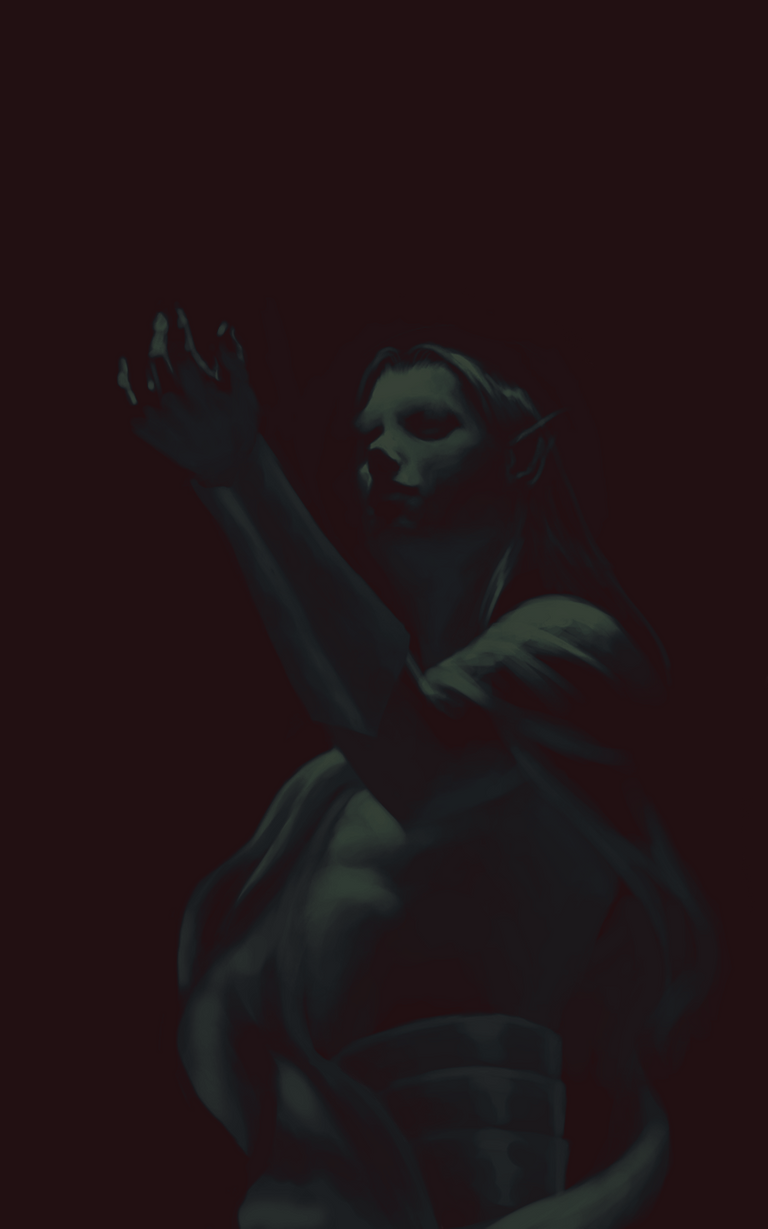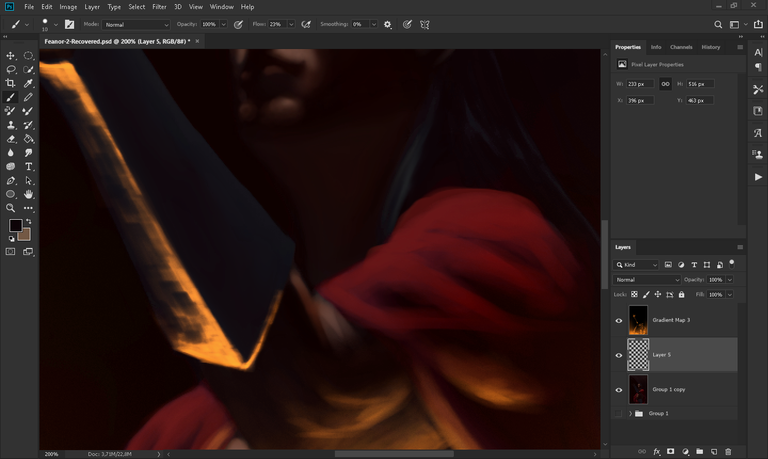 I think I'll be taking a little break from Tolkien's world to do some other stuff, like #splinterland art challenge, because I have a number of picks from their IP that I'd love to interprete. I miss the challenge and how it can press you to find a way to work things out sometimes.
I will be doing more of that and also trying to learn landscape illustration which I'm really bad.
---
---
Thank you for taking that little time to let me share with you.
If you'd like to see or purchase my work and support me, you can visit my socials and NFT shop linked below. Otherwise, leave a thumbs up or comment.
Bye-bye!!!
---

| Twitter | Instagram | ArtStation | Ko-Fi | RedBubble Shop |

---


---
Tools:
Huion Pen Tablet (Inspiroy H430P)
Asus Laptop
Adobe PhotoShop
Clip Studio Paint
---
---