Splinterlands Art Contest Week 223 | Countess Sinash
Hello, Extra Terrastrians!
To get my groove and flow back, I've decided to work on #splinterlands contest art work away from my commission work. All work and no play make for dull illustrations. And it's also a chance to work on my skill and style since I don't get an opportunity to study art much because of my work schedule.
Countess Sinash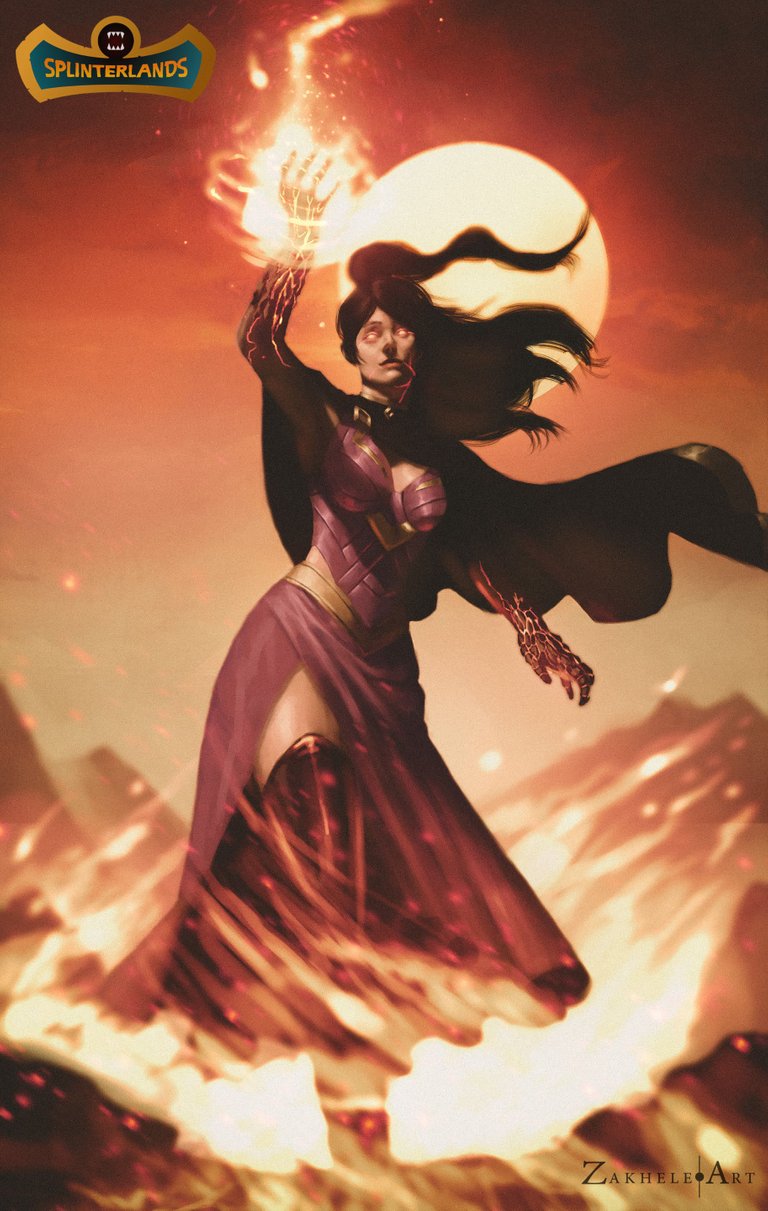 ---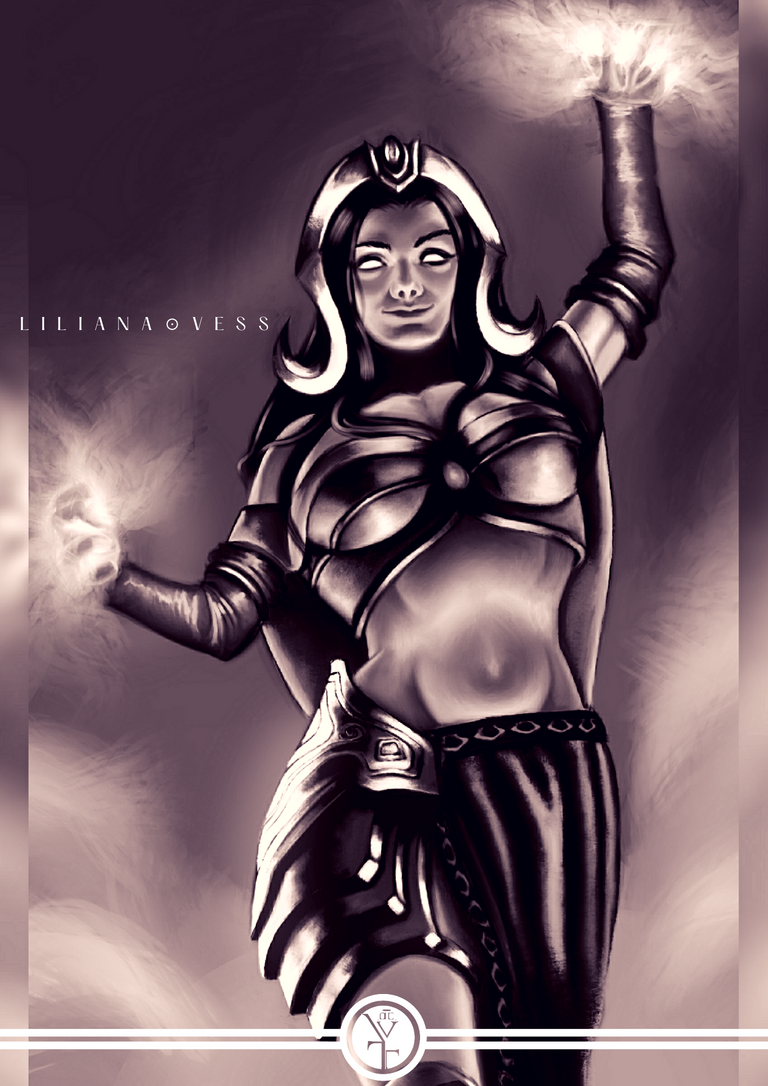 I really loved working on this because it was a chance to revisit an old piece of mine from 2 years again which was a trash-looking piece of Lilliana Vess (see left). This was back when I didn't understand iteration, thumbnail sketching, composition, color theory, value, and lighting.
As you can see, my lighting didn't have any clear source and my values were really confused, you can't figure out where the light is coming from even though I've got two light sources, but they don't inform my values, especially the shadows.
---
Reference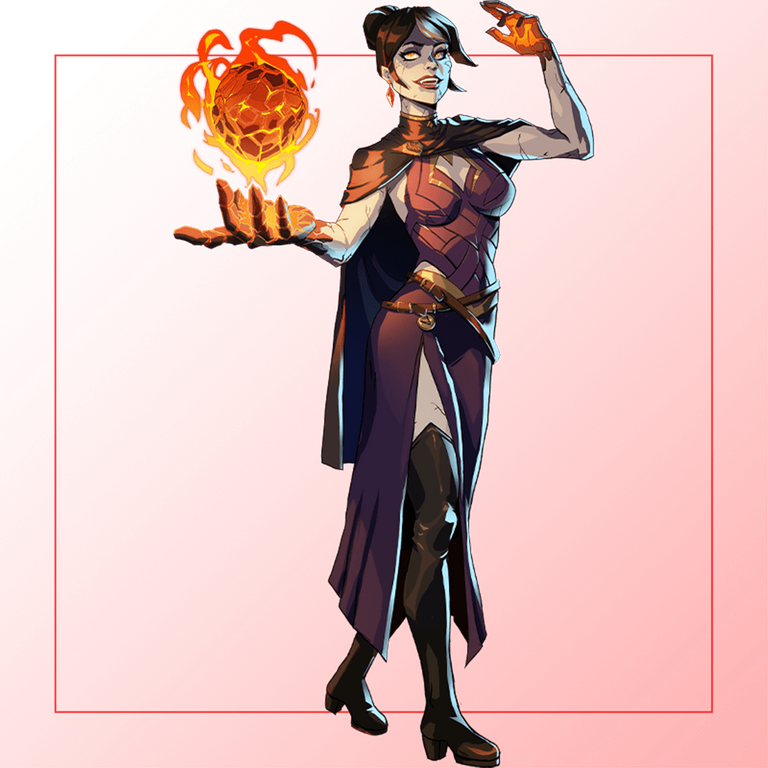 ---
Process
I think my new favorite workflow for my own stuff is laying shapes out in the very early stages of the drawing and working out the middle-frequency stuff after that. One of the things I've learned working on other people's projects is that good shape language and therefore good silhouette can help get your composition going.
In this process I worked out the landscape and figure with simple shapes to inform my composition and what's important in the piece. Only after the brought detail is established do I move on to sketching but loosely to maintain some freedom. We then tighten the sketch a little more and then tone, and place local values and shadows.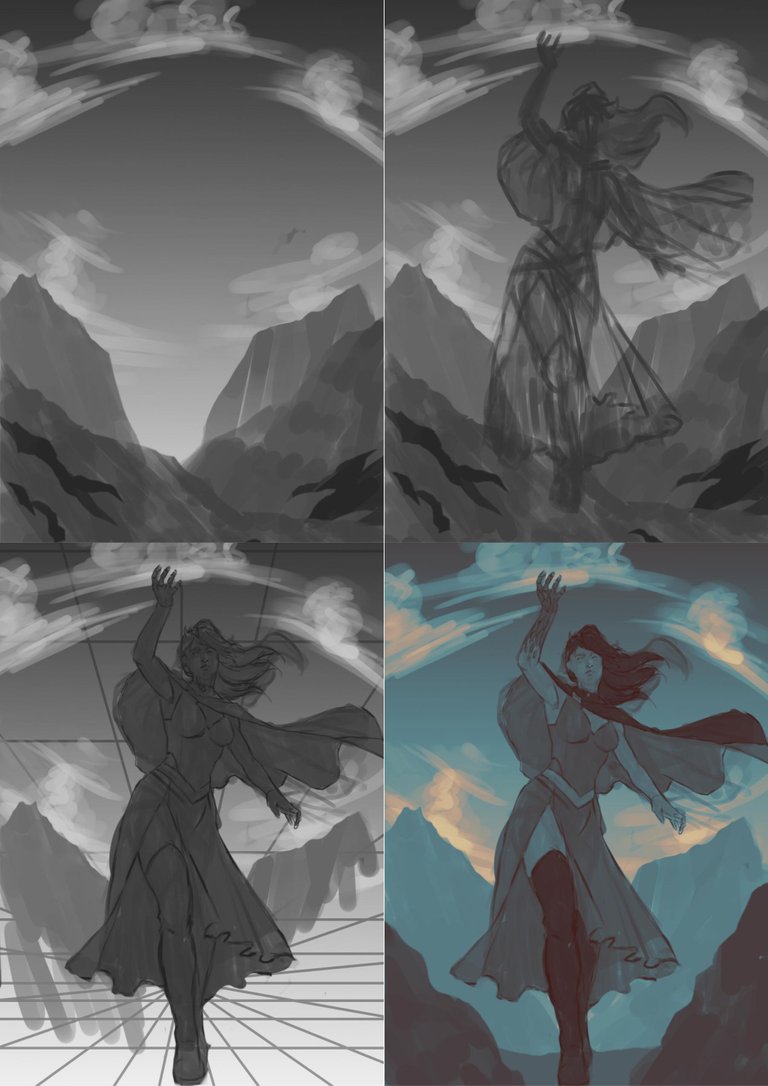 Now the local colors can be established and then unite the color with a red tone using the hue saturation by adjusting it to colorize and lowing the opacity. Now I can render the small details in. I then use the gradient map fx to do the flame fx, apply a motion blur on the fire on the ground and finish every off with a soft light blend layer to get some radiance going.
---
Final Render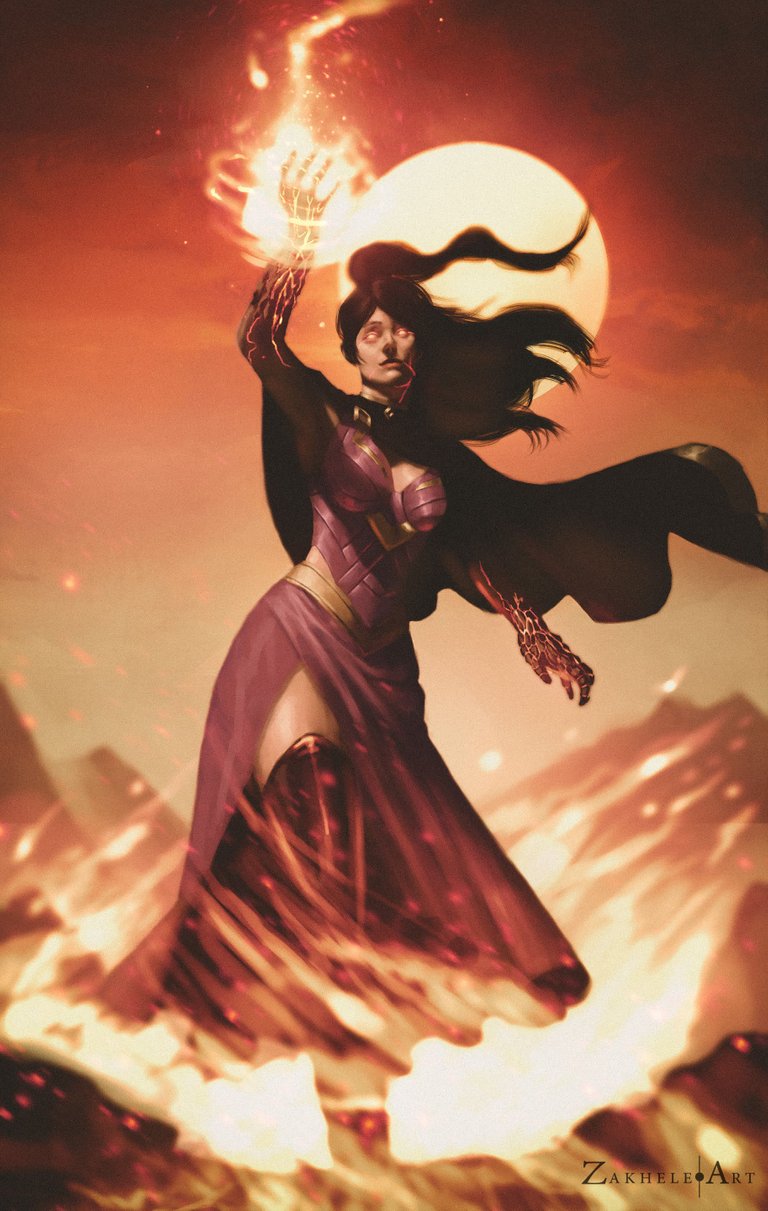 ---
---
Thank you for taking that little time to let me share with you.
If you'd like to see or purchase my work and support me, you can visit my socials and Print shop linked below. Otherwise, leave a thumbs up or comment.
Bye-bye!!!
---

| Twitter | Instagram | ArtStation | BuyMeACoffee | INPRNT Shop |

Art Commission Info
---


---
Tools:
Huion Pen Tablet (Inspiroy H430P)
Asus Laptop
Adobe PhotoShop
Clip Studio Paint
---
---