Splinterlands: an uncertain horizon?

I've been playing Splinterlands since the early days of the game, during Steem's period, before SPS and DEC.
I've always understood and agreed with the changes in the Splinterlands team, more or less. But now for the first time, I am really questionning in which direction we are going? (Soulbound rewards, increasingly difficult access for new players, very low retention)
Here is a non-exhaustive list of ideas that could potentially improve the game, and which are not difficult to implement (I'd love to hear your opinions in comments & potentially some sharing to hopefully reach the ears of SPL decision makers).
Soulbound Cards :
Why not. But don't touch our rewards cards.
Yes there are too many copies of each rewards card in circulation, but your lvl up system is well designed. For example the Venari Heatsmith with the existing system :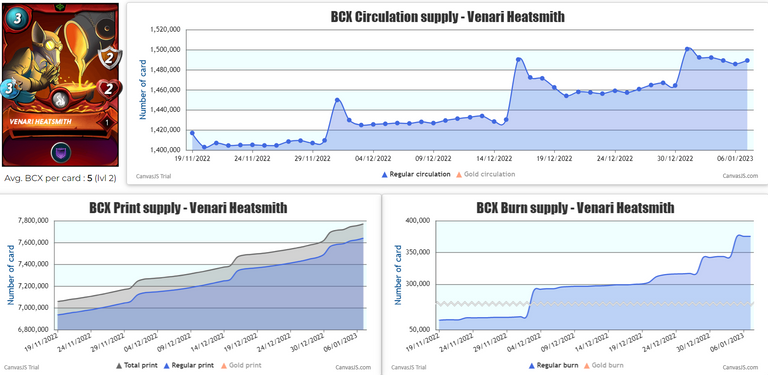 Source : Venari Heatsmith @Splintershare
The high peaks are due to the end of the seasons, and are relatively well absorbed. (This is even more true with rare cards, but they are not as advanced in the print rate. Example: Exploding Rats)
The problem is that the average level of this card is lvl 2 (the others are worse). Reaching lvl 3 would mean a supply circulation divided by almost 3!
Suggestion : introduce achievements in the game, for example:
burn xxx bcx for DEC
merge xxx bcx (rare/reward/gold) everything is possible
xx wins in tournaments
xx wins in ranked matches
xx packs bought
own all shadow cards lvl 1
own all Chaos Legion lvl bronze
open x pack
finish xx focus
xx governance vote
etc etc...
For each unlocked achievement, the player earns xx tokens (linked to the account like merits) and this is where soulbound cards come into effect, with the new tokens it is possible to buy packs which include soulbound cards (Maybe also special potions?, Skin?)
Advantage :
Gives players goals to achieve (which is strongly lacking) thus improving player retention and engagement.
SPL can create specific achievements to push players to do certain actions.
Gives direction for new players (ideally once the first tutorial is completed, the player has enough tokens to buy a soulbound pack)
Possibility to discover the feeling of opening a pack for new players. With soulbound packs.
The more achievements the player validates, the more potential advantage he has over the bots
Dynamization of the market (Increase of the floor price of the different card rarities)
Possibility to have the achievements validated retroactively using the blockchain
More people participating in tournaments
The possibilities are endless...
Random Ideas :
Burn vouchers to make a card animated, only for lvl max cards
(Like on the great site https://www.baronstoolbox.com/) gif link if it doesn't work
Advantage : Reduction of voucher inflation, an additional motivation to maxx cards and secondarily flex during fights.
New players don't understand anything about ERC, why not make a simpler system? Like on mobile games, much more intuitive. XX Combat / Day, recharge one energy point every XX minutes. If no energy, play in practice mode, or ranked but without rewards.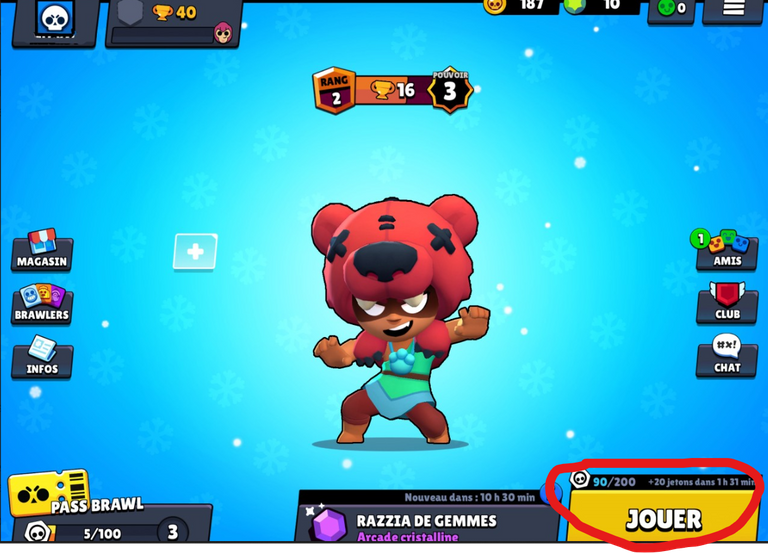 Source : Brawl Stars
As for the bots problem, it is very easy for you to block the fighting APIs to external or non-white listed developers, you can also choose to put fees if the fights are not launched from the game. With the fees you could fill the DAO, and make a vote to, for example, buy DEC and thus make its price tend towards the PEG.

Limit new player features at the beginning, when starting a game we need concrete goals (Achievements would be a solution), various features could be unlocked as key achievements are completed -> Goal, refocus new player goals. (Tournaments, guilds to be unlocked via achievements)

If achievements + token are implemented, adding a payout of this token via a daily login bonus, this could help retain players.

Reward cards: Make reward cards for each of the 4 seasons of the year. The rewards would be available only the 3 months of their seasons. As a result, the price and rarity would be maintained, this would break the routine & boost the market. Here is a simulation of what the price and supply curve of a Winter seasonal reward card would look like.

I never used a bot, until the focus update was introduced. I think the opportunity to play after the quest of the day and collect end of season chests is great, but I think that a redesign of the focus would be nice, once again, what demotivated me was not having a well defined goal.
Previously it was easy and motivating: 5 wins = xx chests, we had numbers and precise objectives. Maybe we should put some levels for the focus (even without changing the system, just the interface). For example: we start the focus, here is the objective 8 chests. I know that if I reach the 8 chests, I get a bonus. I know why I play and I have a goal for my day. If I reach it, new goal, and so on and so forth until the limit of 30 chests.

Anyway, all that to say, I like your game a lot, but don't mess with it it has a lot of potential. Think about new players, and retention. I think this should be the priority. Deadzy
---
---