My Blogging and SPT Review as a newbie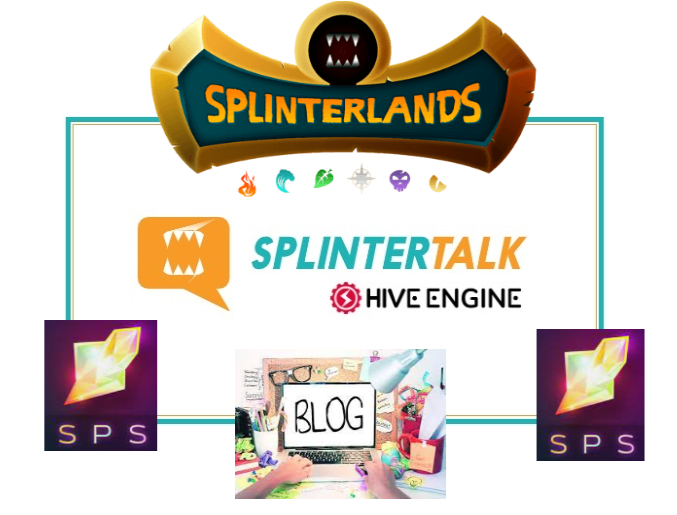 Hi there! It has been around 1 month since my journey into the play2earn world. I have found out many wonderful features just by paying USD10 to play splinterlands. (It's really worth it! You can sign up here --> https://splinterlands.com?ref=deathstarer7)
Blogging is one such wonderful feature. And yet, I haven't been able to fully grasp the power of blogging. Who says a newbie can't blog? Well, I say it is just the restriction of oneself; the writer's block of not knowing what to write, the worry of writing something wrong, or maybe the high hopes turning into disappointment (of course it's not a quick rich scheme, don't expect so much).
I am going to write about my observations about the SPT that I got from blogging and compare them with my SPT in the airdrop points. Based on the numbers, I am still quite unsure how the spt works because the numbers doesn't really match?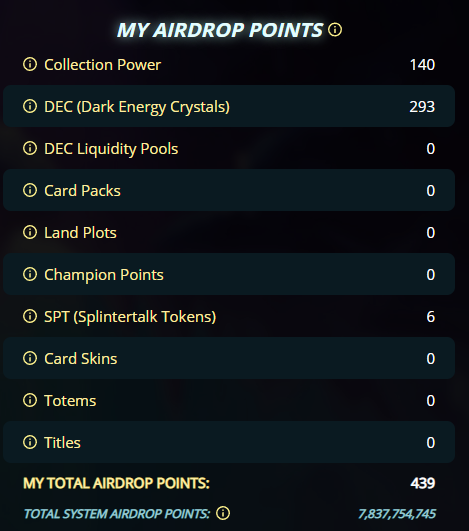 I've got 6 SPT here but in splintertalk wallet, I have this amount.

Oh look what's that -15 doing there? Those are the delegations I made to @monster-curator.

I researched and read from many bloggers the wonders of delegating. I get to earn some SPT without having to spend time and effort searching for good posts to upvote. Perks of delegating even though one is busy.

I wonder if those affects my SPT in the airdrop in splinterlands? I tried researching about it but I can't really get a direct answer on whether it affects? I tried experimenting around though, initially had 15 SPT but it never showed 15 in my airdrop points. So I shifted them to SPT power. I'm not sure if delegating and staking affects because I'm not sure when the system gets updated. I tried changing the numbers of my SPT and SPT power a few times with intervals because I thought that maybe it took awhile for the system to update. However, days passed and the numbers just didn't tally.
What are the actual factors contributing to the SPT in splinterlands airdrop?
---
---