Dec. 29, 22: Routine, Errands, Laundry, Quest, New Phone, TV, and Games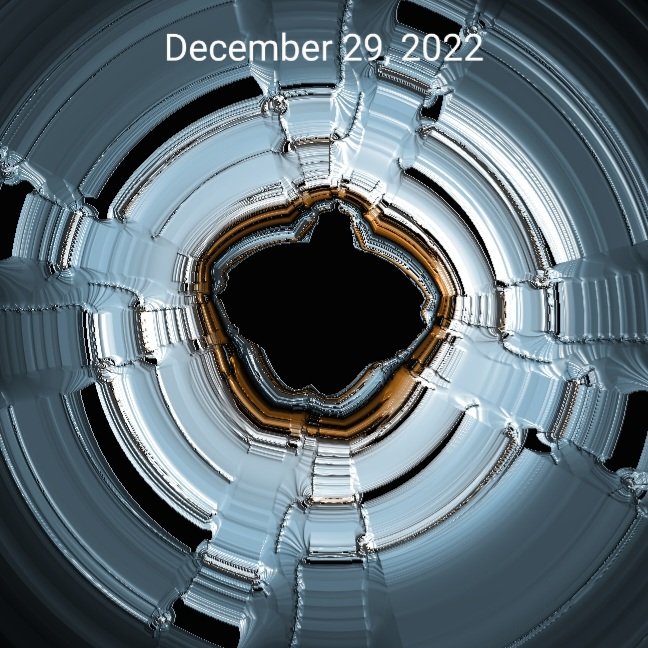 [Well, this is the first time I'm doing a post on the new phone. Definitely taking some getting used to...fighting force of habit a lot, especially with the keyboard. So far, I'm liking it a lot, but it does kind of seem like the battery is draining really fast; going to have to keep an eye on it, but when I looked into the power settings it said it was learning my usage patterns, so hopefully it will settle down a little over time. The biggest ones causing me issues are comma and period...so used to having to flip to the second page of the keyboard but on this one they're right there at the bottom already. I have noticed that the predictive text is a lot better and it's already learned "definethedollar," which is super helpful for doing Hive stuff...don't know how many thousands of times I typed that into the old phone and it never learned it. Been trying to get everything figured out, which is taking me some extra time and I'm running a bit late aready. 😱]
Somehow, I got to bed really late last night. I'm not exactly sure if I trust the watch (thought I got to sleep sooner than it said), but it didn't have me going to bed until midnight and then I was up (had to pee and the cat was howling) a little before five for more than three hours short. 😭
It wasn't too bad, though. Yeah, I felt pretty tired, but I didn't crash out and was moderately productive.
Got an early start on the usual morning routine and there wasn't much going on there that was particularly interesting; just did all the normal stuff I do in the morning with the one exception of obsessively refreshing the FedEx page hoping for an update from the delay of yesterday.
Got to work on my post and got a decent one done and after I got it published and shared, the website updated to say that the package was out for delivery...it didn't actually come until like seven hours later, but the anticipation was building.
Headed into town to run my weekly errands to the smoke store and the puffity-puff store and took the dog along for a ride.
[Damnit! Only got three minutes left before ten and I'm only like halfway done. Going to be late today. 😢]
Got back, had some lunch, and the website still said the package was "out for delivery" but didn't say when it would actually come and I tried to distract myself from it with a little Quest.
Decided to try and pick up with Deism, another game that I'd just started when the controller went bad. It certainly was a hell of a lot easier to play with the camera not jumping around and jerking all over the place.
Seems like I finished all the goals, though, and now it's just kind of boring to watch the kingdoms war with each other but not having anything to accomplish...quit out and finally the phone and charger arrived! 🤩🥳
I started the (long and involved) process of getting the phone started and activated and was able to sync some stuff directly from iCloud, but that wasn't all my documents (only some) and just like my calendar and contacts...edited my contacts as well, people in there from like fifteen or twenty years ago; got it down just to family and emergency contacts and then gave Mom a call to test out the phone service. Wasn't sure if I'd done all the necessary steps or if the activation was needed, but I did it right and the service transferred over. 👍
At first I had trouble getting the watch to connect, but realized I had to remove it from the app on the old phone and the Bluetooth and then it synced fine.
I made myself the second half of the corned beef hash from the other day and a couple eggs for dinner and then worked on trying to get the important apps installed and set up for the rest of the evening.
Actually, it was nearly quarter to midnight before I finally put it down and went to bed.
---
Woah! My stated dShitty income and my actual income match for once! 😲 Never mind that it's only two SIM, take the small victories where you can get 'em.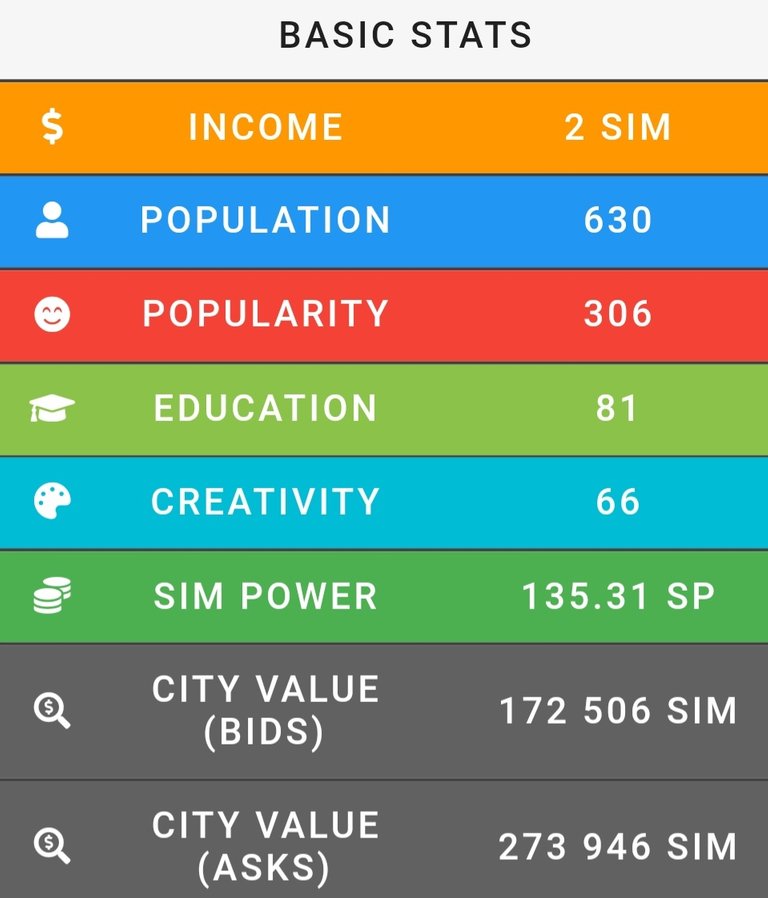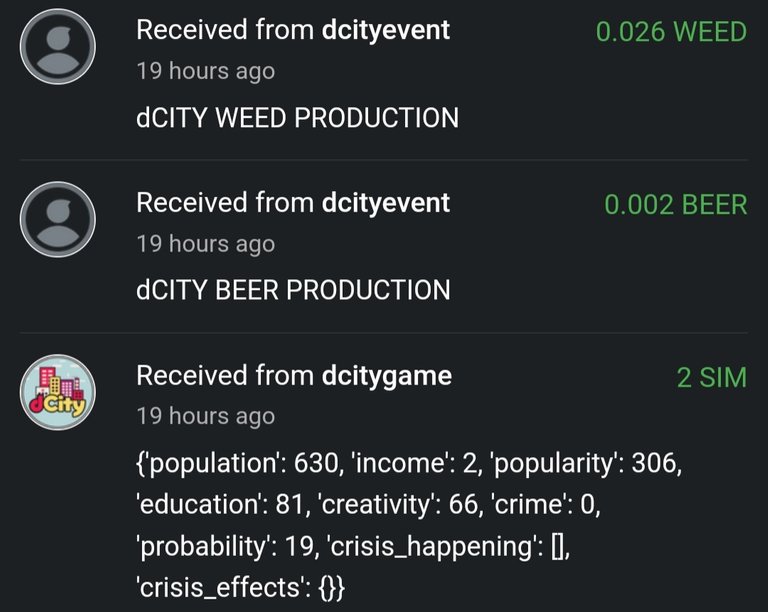 ---
I remembered to go in a second time on Rising Star today, basically just trying to get things up and running again and so I set another mission to run. Of course, we got drunks, but no surprise there.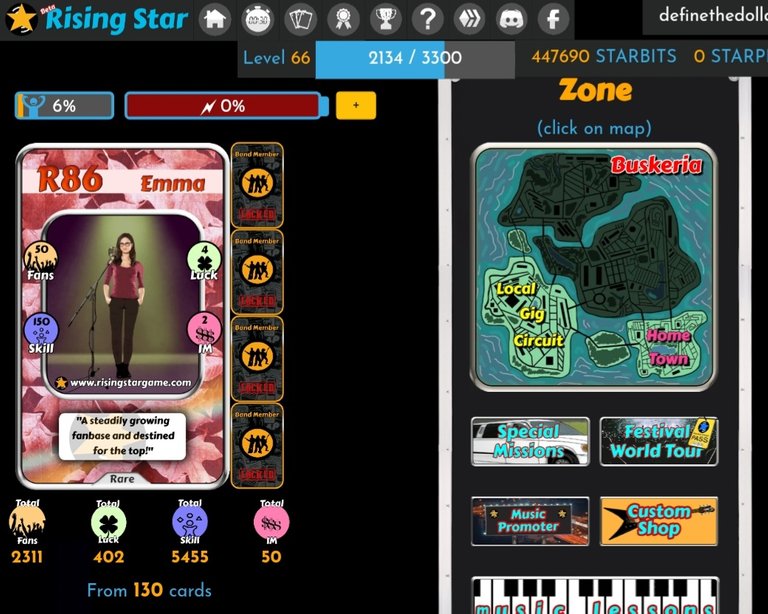 ---
My Splinterlands rental income actually went up thirty cents for today to $1.7! 🤑 Still not a whole lot at the end of the day, but keeping that DEC rolling in has definitely helped with punting into new projects. 👍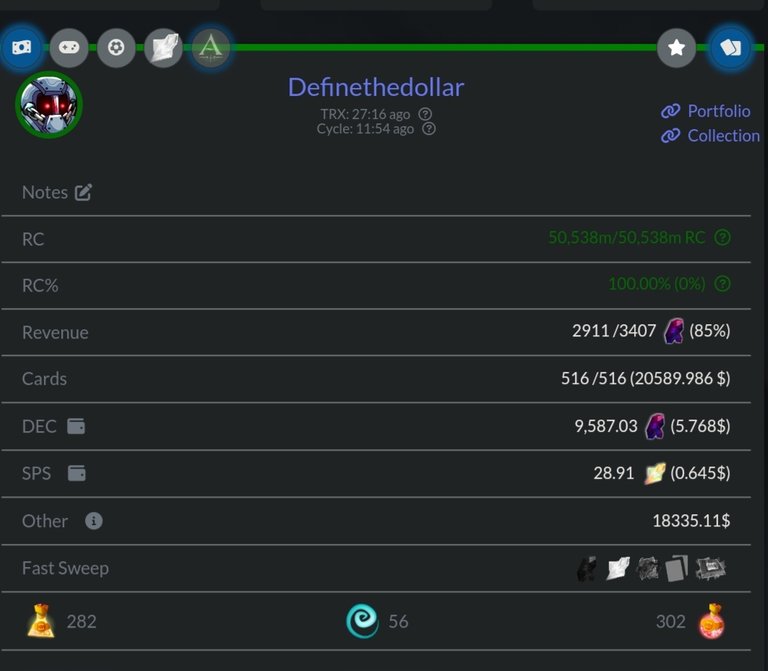 Claimed my SPS interest and paid the rental fee. I'd meant to stake it up again today, but I forgot to do it before I took my picture.
---
HK:
Nah, haven't messed with HashKings...not likely to any time soon either.

GLX:
Just did my same claim and stake as usual. Not much else going on with Genesis League these days.

WOO:
Not sure if my WOO stake rewards went up a little or if it's just due to the variation in time that I claimed. Seems to be still around 15, I suppose. No mining rewards again today either.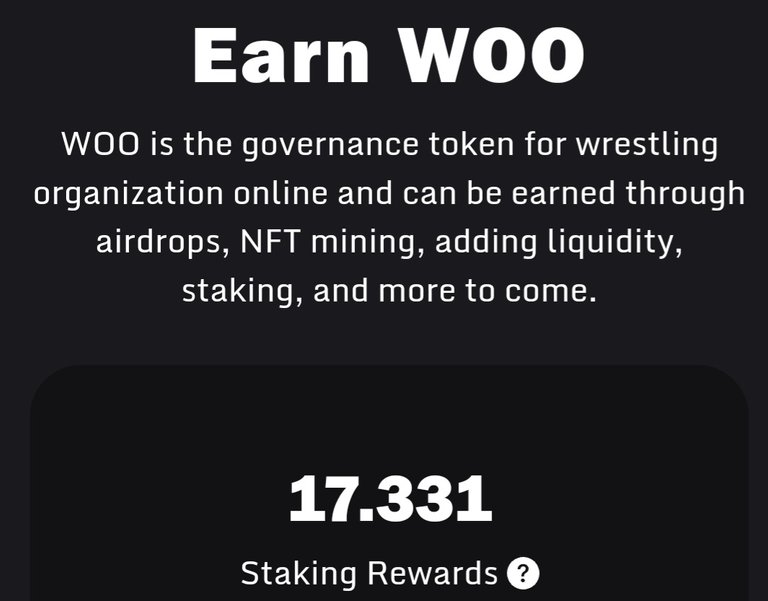 ---
Still working on getting things going with the new phone (and entirely new platform), and one of the things I'm yet to get straight is my step average spreadsheet...so these numbers are the same as yesterday's, need to try and get that transferred over today.
Average Last 7 Days: 11,078
Lifetime Average: 14,577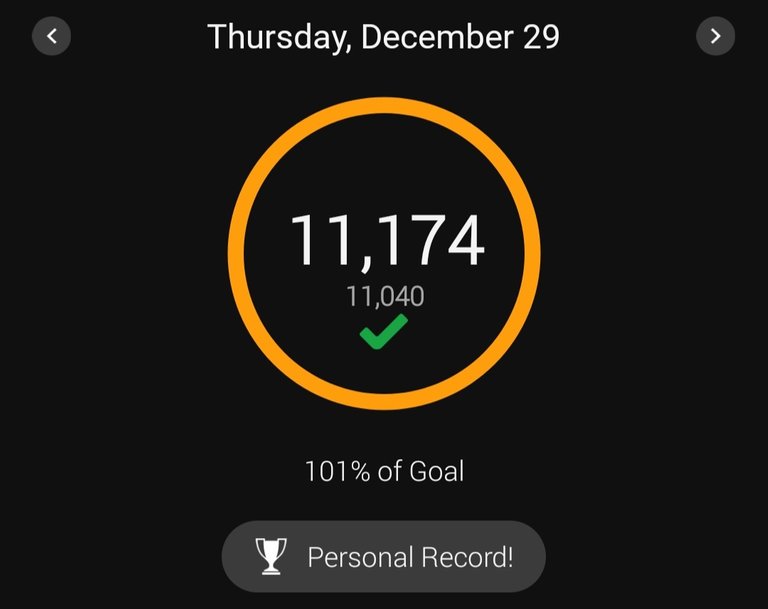 10k per Day Streak: 81

Longest Streak: 204
Distance on shoes: 1258.86 km
Distance on hikers: 67.07 km
#AutomaticWin Tally: 425
#AutomaticWin Streak: 0
Longest Streak: 53
#TripleTen Tally: 118
#TripleTen Streak: 0
Longest Streak: 7
#DoubleDay Tally: 236
#DoubleDay Streak: 0
Longest Streak: 37
Highest Floors: 120
Highest Daily Steps: 41,528
Zombies evaded: 0/0
Mindfulness Diary:
Health: 90%
Satisfaction: 92%
Energy: 84%
Productivity: 80%
---
Referrals: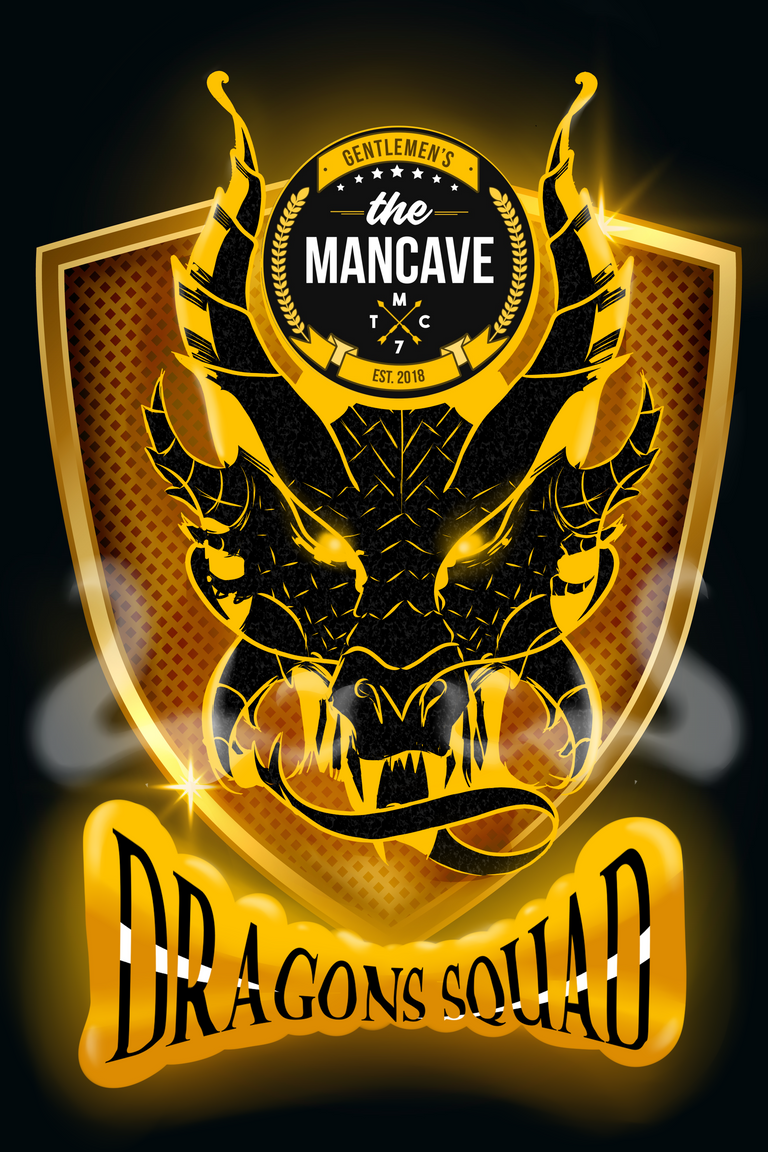 Power up and Hive on!
---
---