Feb. 13, 23: Routine, Walking, Crashing, PPUD, TV, and Games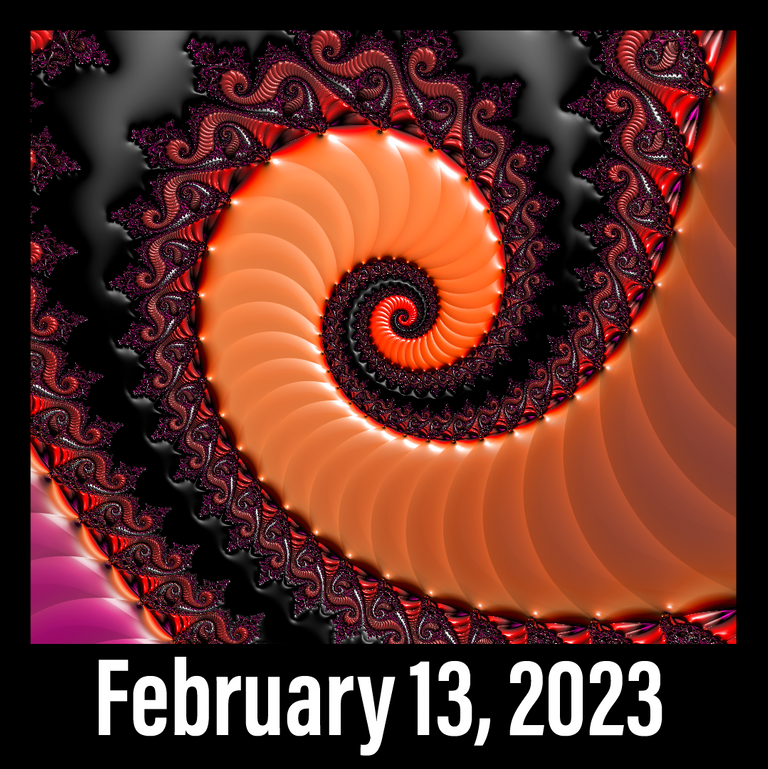 [Well, fuck. Been up since two this morning, makes for just about a full night's sleep lost the last two nights. Can't say that it's not unfair and doesn't upset me, but that's my life at this point...it's kind of no wonder why I don't really have any desire to put a bunch of time and effort and money into fixing the upstairs just so I'll have to get up in the middle of the night and come downstairs to get any rest (if I can get back to sleep at all). 😡😭 I suppose that should give me plenty enough time to finish this post before I need to get ready for work.]
Not sure what's going on with my cover photo...tried uploading three times now and every time all I can see is the upper third of the image. It looks alright on the "drafts" page, so hopefully it's just the preview that's messed up: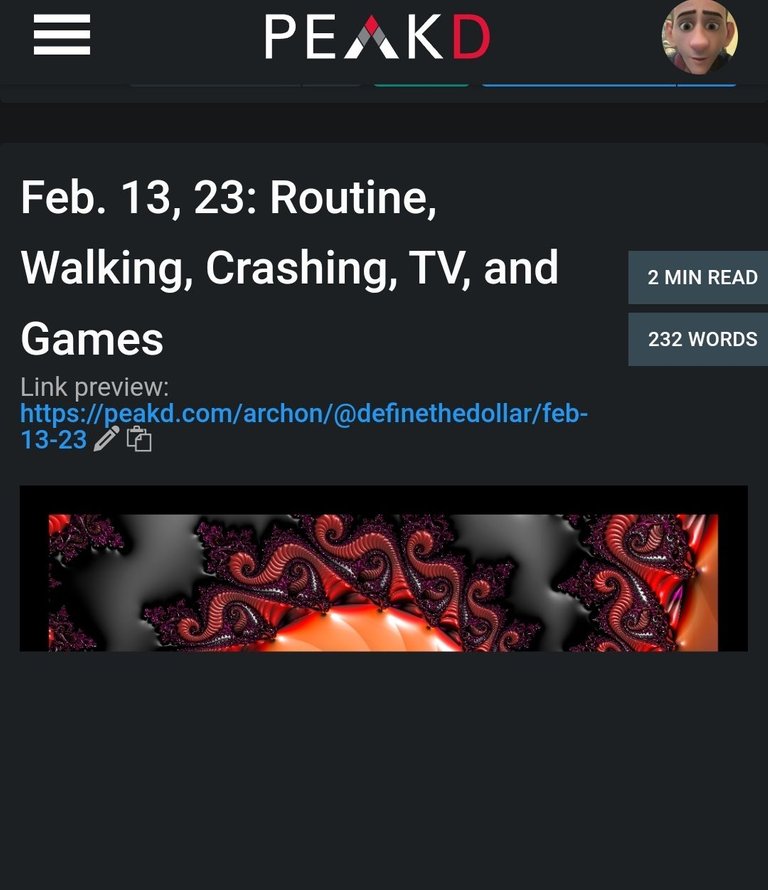 Crashed out in my clothes and everything watching TV last evening and woke up and peeled them off around nine or so. The snoring got me up shortly after one, but when I moved out to the couch my brain started and I laid there not being able to get back to sleep, despite being so tired my eyes hurt. I finally just gave up and got up. 😭
Obviously, I felt pretty wrecked the whole day [and now I have a full day of teaching having lost another night's sleep last night...my eyes are killing me right now, and my head even feels a little swimmy, should be fun - caffeine to the rescue, I guess?].
Got the results from last week's step challenge and I was low on the rankings this time. 😢 Got the seventy thousand step goal, though, so kept the streak alive (although, to be completely honest, the watch seems to rip me off bad and I almost always have to shake at the end of the day to finish whether I taught all day or went out for a walk or not). It is starting to get a bit warmer outside, so I guess I don't have as much of an excuse now...should try and get out more.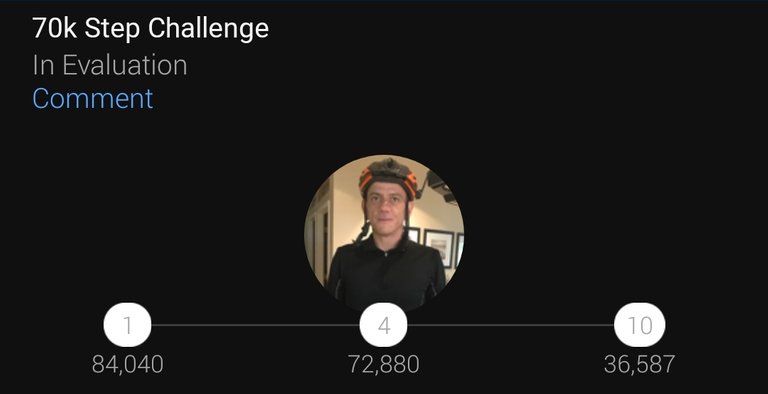 I basically just dragged out the morning routine, which was otherwise routine, but cryptos were ouchy-ouchy-ouchy-ouch! Got some serious reds going on there. 😭😱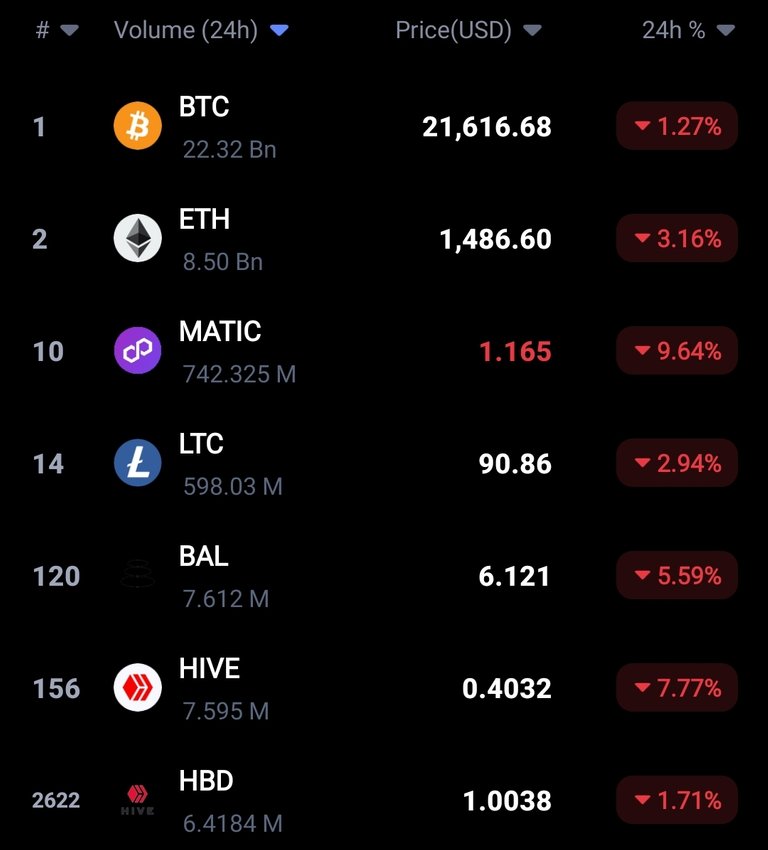 There it is. HIVE has erased the pump entirely and we're back to $.4. It took a day or two longer than I'd thought, but can't say I didn't call it. 😡 Hopefully it will hold support, but I wouldn't bet the farm (although it seems I already fricking did 😯). Not sure why the markets got so pissy, but I suppose it's still all about the SEC and staking and stable coin FUD.
My Polygon investments clearly got hit hard, but I'm still doing relatively well, currently only losing .35 ETH. Had another chance to only lose .25 and I didn't take it. 🤬
After I got my post done and published and shared, I was set to try and get some sleep if at all possible, but I remembered that the township taxes and the water bill were due and needed to be taken care of today, so I got suited up and killed two birds by taking a walk at the same time.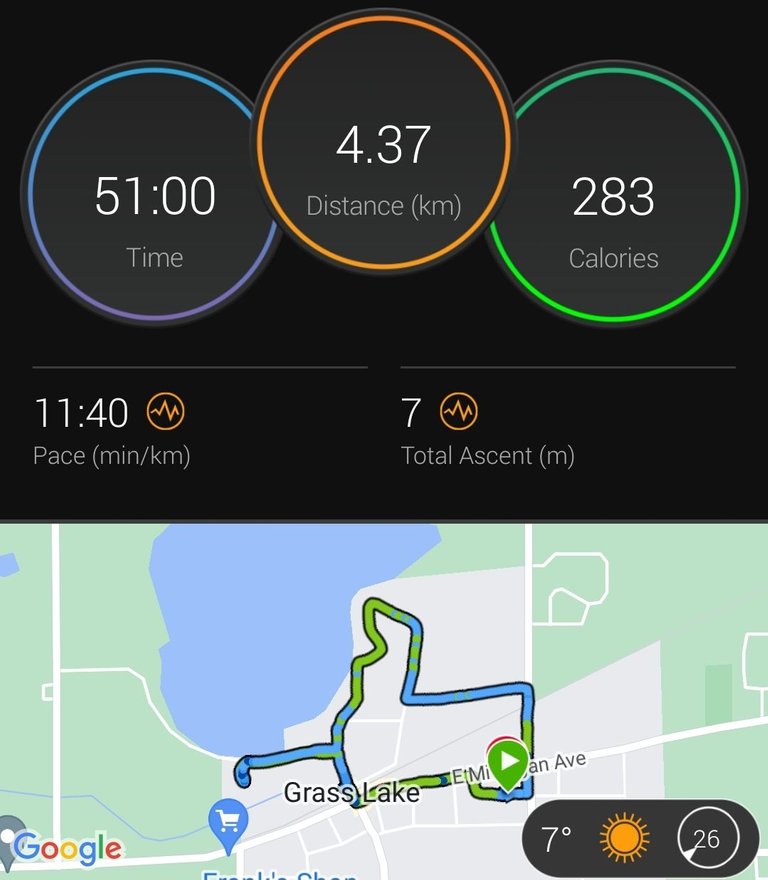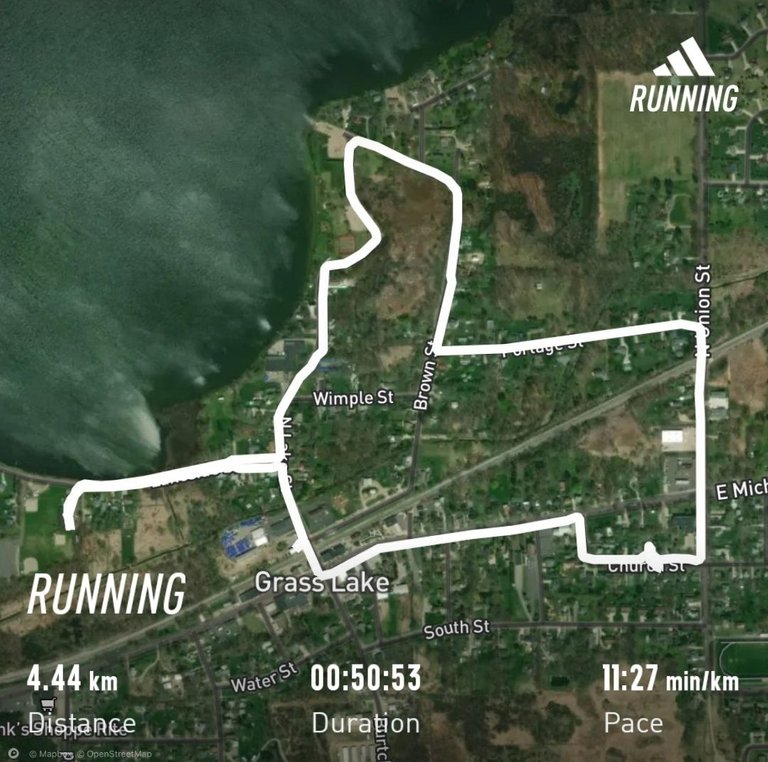 Not too bad out again today. 😁☀️ The wind was nippy, but elsewise was nice. 👍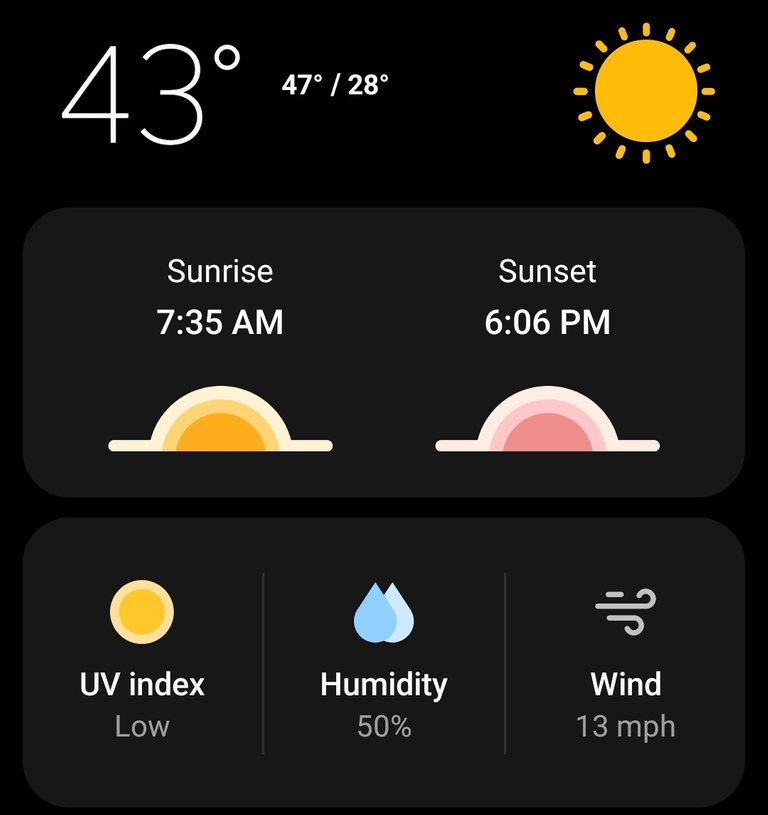 Clear, blue, sunny skies...can't complain about that. 👌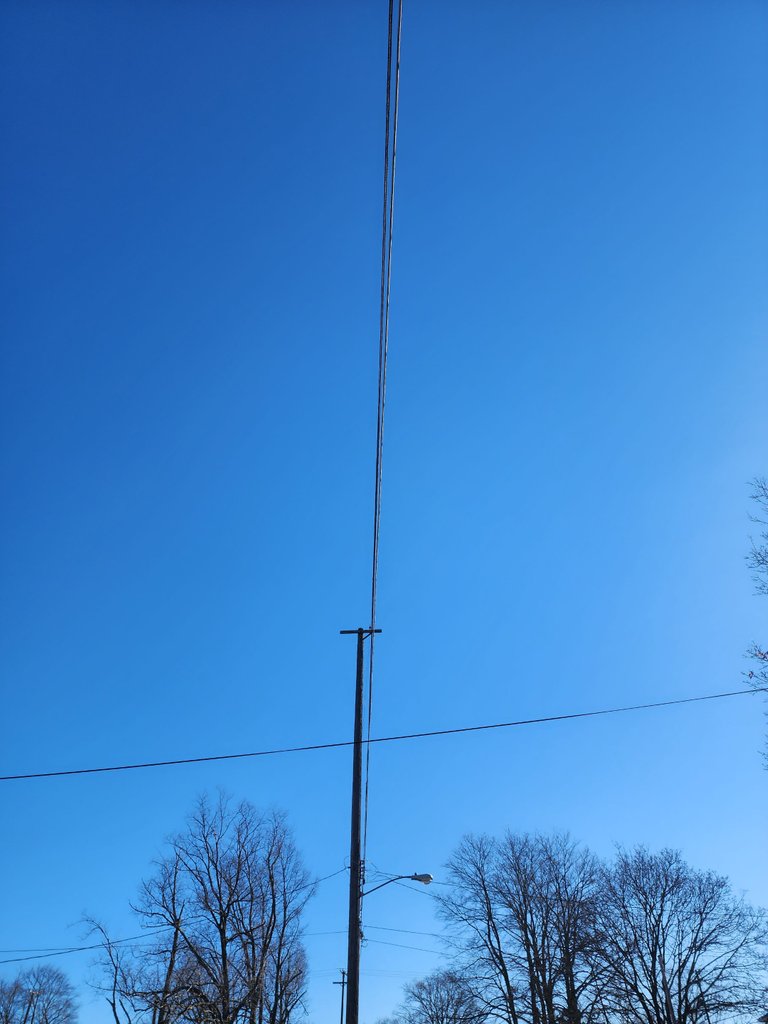 The lake was still pretty frozen and it even looked like there was still some ice fishing stuff out there, but I wouldn't wanna' walk on it.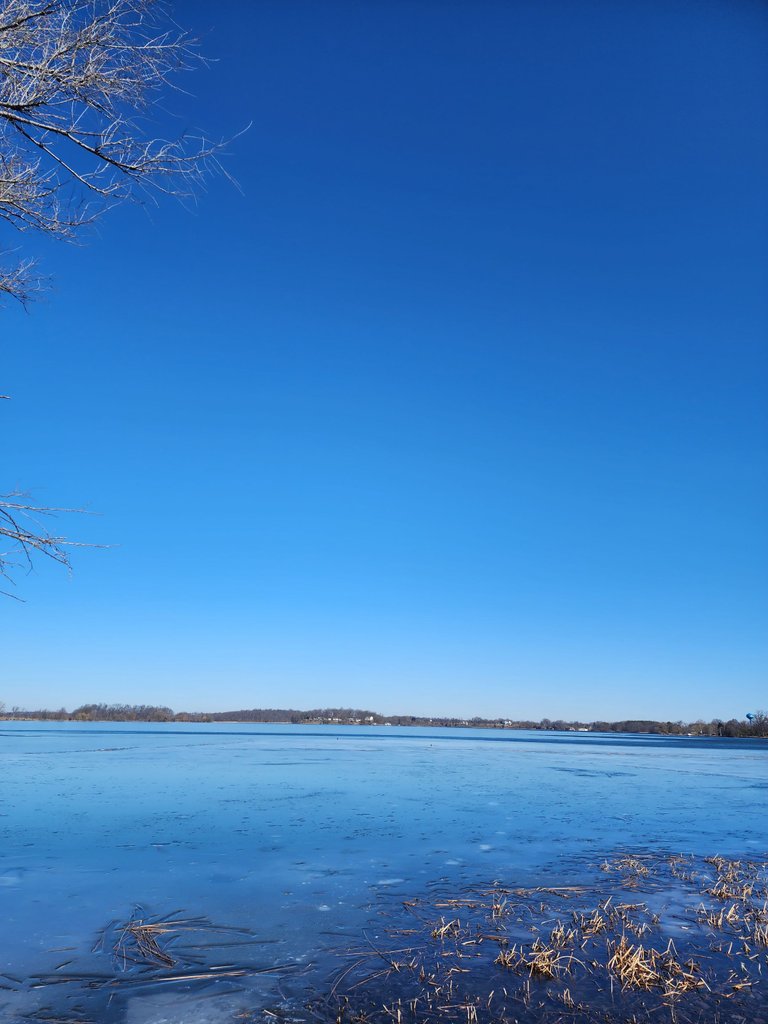 Got back from the walk (and paying the semi-annual extortion) around eleven and decided to get an early lunch right away with the hope that I'd hit the wall and crash out after, which often seems to be the case, and yup, I got my wish.
I didn't even make the pretense of putting something on the TV, just laid down and passed out for about an hour, maybe an hour and a half, nap.
Woke up because some random asshole buttdialed me and I felt absolutely miserable. I had a craving for something sweet, had a couple Oreo cookies, and felt a little better, but not rested at all for some reason. 🤨
I still had basically the whole afternoon left and zero ambition to accomplish anything, so the best I could muster was play some Quest. The battery is really draining out quickly at this point 😫 but I suppose that does prevent me from soaking up that much more time.
I basically just killed the rest of the time watching criminal interrogation videos on YouTube...watched a long one today and it ended up being super frustrating. It was a woman whose boyfriend had killed her baby...very little emotion or remorse at all and I kept waiting for the detectives to be like "we know you were involved," but they never did, they totally came down on her side. Like I said, kind of a weird and frustrating one.
When Wenche got home from work she made us French toast for dinner and we watched a pretty good movie: Shotgun Wedding with Jennifer Lopez. I didn't really detect much, if any, woke agenda and it made me laugh several times, so I'd say it was worth the watch. 🙂
Pizza Power Up Day started at eight, so I got my three hundred staked that I bought the other day. 💪 Still got quite a ways before Grand Baron, though.
Worked on the daily WombPlay challenges, got ready for bed, and put on some Letterkenny, but I only made it through about half an episode before I was out again.
---
Splinterlands:
Not too bad, my Splinterlands rental income stayed stable today at a dollar ninety. 😁 Not quite the three dollars I started at (which was already a bit of a disappointment), but greater than zero, so helping.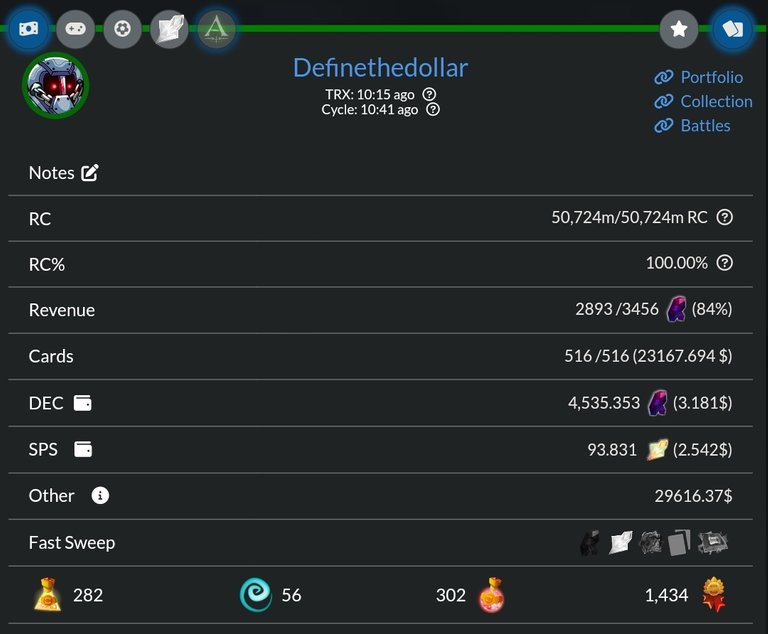 Claimed my SPS interest for the day, but after paying the rental fee (which has been correspondingly high the last two days) I came up short of the hundred to swap out. I guess I'll have to wait another day.
dShitty:
Yup, dShitty token dust for another day...awesome. That makes me filled to the brim with desire to throw tons more money at this game simply to try and mitigate all the mechanics they've implemented solely to screw players out of income...maybe, after I do that, they'll come up with another "edition" so I'll have to do it again, that would be exciting!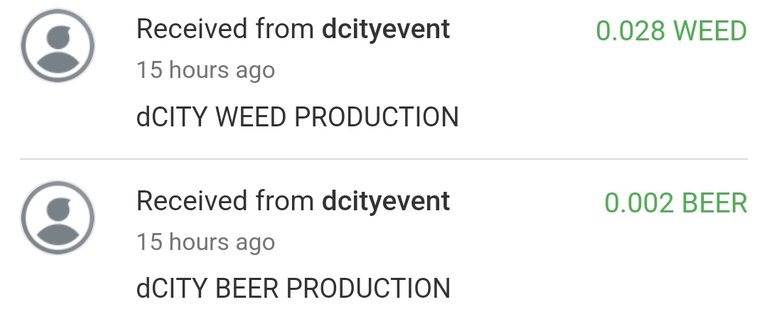 RS:
When the drunk fans expired on Rising Star, I did have nonzero Ego, so I ran a lesson to get it back down and now I'm running missions again. Rinse and repeat.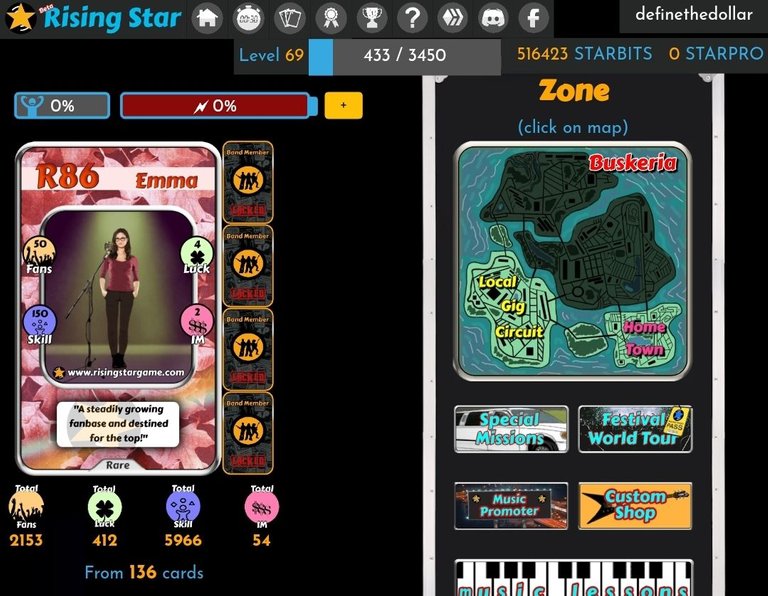 HK:
You don't get much more idle than this idle miner. 😜 Man, firing up the computer to click buttons and refresh the browser to wait a week? How can I contain my urge to do that?!?!

GLX:
Got a nice chunk, like 2.8 HIVE for my forty today, which was super sweet...between WOO and CCCEO, though, seems like it's already spent. Staked up the rest to keep that balance growing over time as well.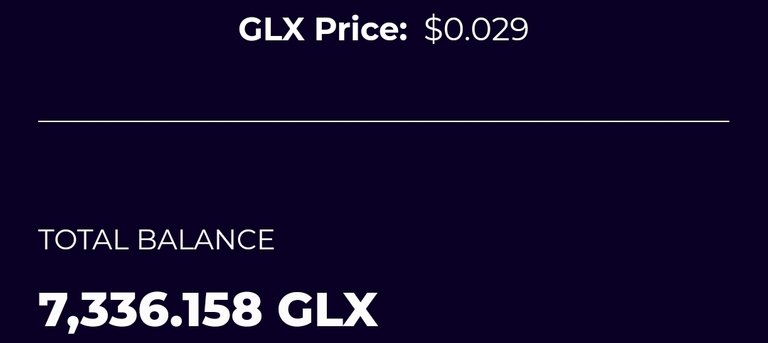 WOO:
My stake and delegation rewards came up a bit short this morning, but it's not a surprise considering I claimed in the wee hours of the morning. No mining rewards for today, but I did catch a few airdrops over on Discord and staked an extra hundred in addition to the airdrop from packs. 🤑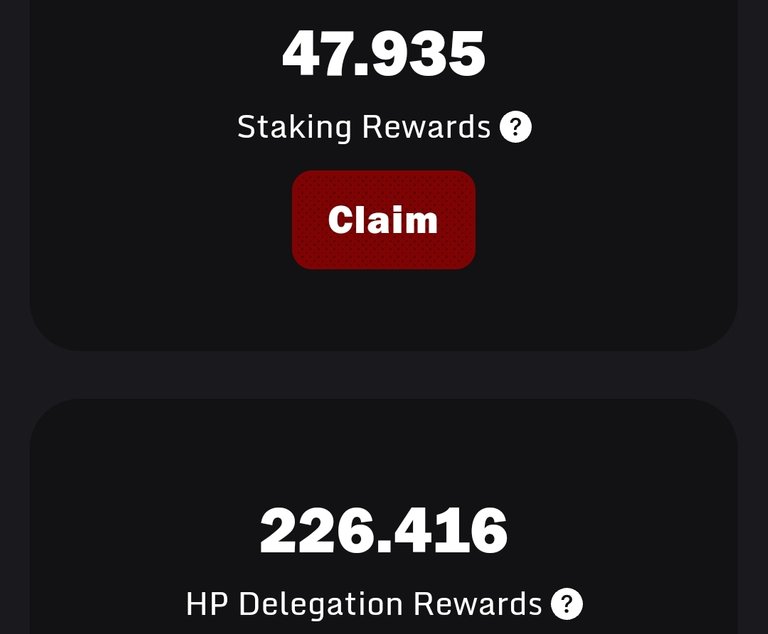 Got the WOO land sale coming up here tomorrow...keeping my fingers crossed that the Cartel guys are able to get the ones I reserved, as well as that they'll be good pulls. 🤞
---
Average Last 7 Days: 10,499
Lifetime Average: 14,464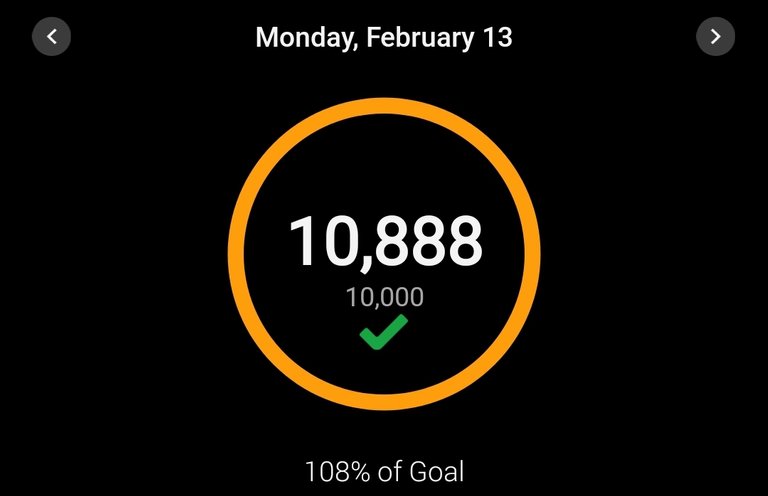 10k per Day Streak: 127

Longest Streak: 204
Distance on shoes: 1305.55 km
Distance on hikers: 67.07 km
#AutomaticWin Tally: 425
#AutomaticWin Streak: 0
Longest Streak: 53
#TripleTen Tally: 118
#TripleTen Streak: 0
Longest Streak: 7
#DoubleDay Tally: 236
#DoubleDay Streak: 0
Longest Streak: 37
Highest Floors: 120
Highest Daily Steps: 41,528
Zombies evaded: 0/0
Mindfulness Diary:
Health: 84%
Satisfaction: 86%
Energy: 91%
Productivity: 78%
---
Referrals: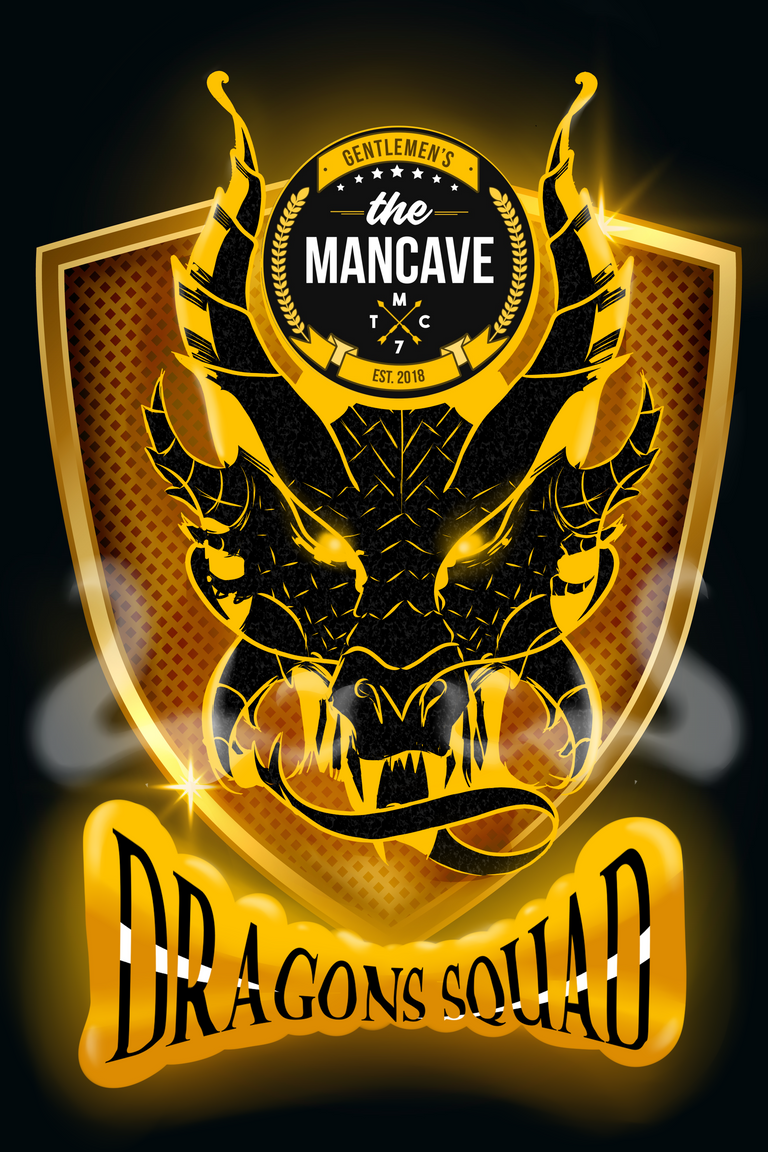 Power up and Hive on!
---
---