Feb. 15, 23: Routine, PIMP Meeting, Crashing, Quest, TV, and Games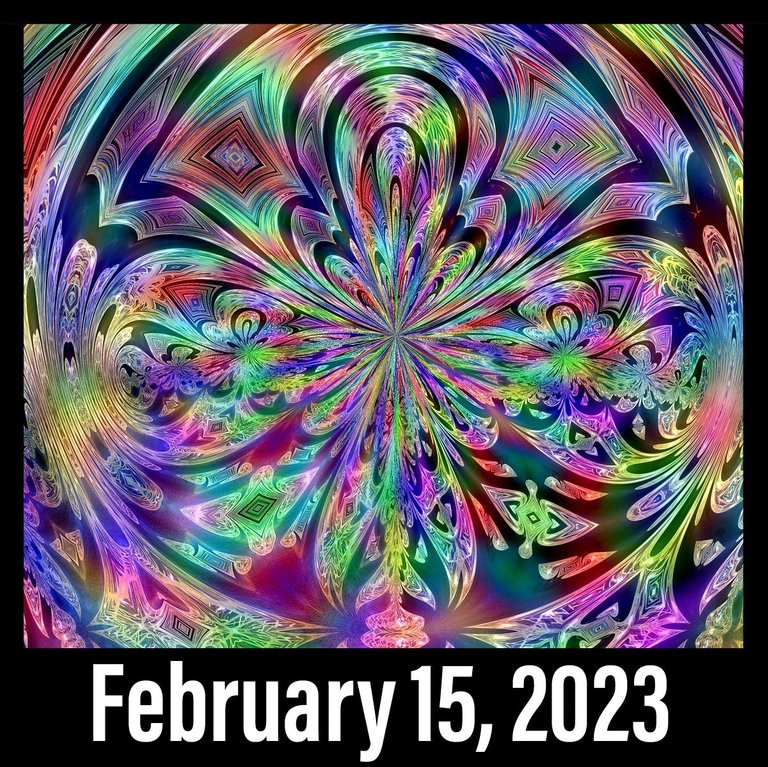 [Had another pretty rough night again last night. I was up at like two and couldn't get back to sleep. I did get back around three thirty or so, but then slept until seven...only have about forty minutes to work on this post; probably going to have to edit later regardless, but I need to at least get enough word count to qualify for the Bro vote. 😱]
Well, I still didn't make it through the night in bed tonight, got up around one or so and went out to the couch, but I was actually able to get back to sleep without too much trouble. Made it from about eight thirty until six for a solid nine and a half hours. 👍
Haven't quite caught up, though, and while I didn't drag as bad as yesterday, I still felt it big-time.
Not too terribly much to note about the morning routine outside of the fact that cryptos seemed to be starting to catch a bid. 🤑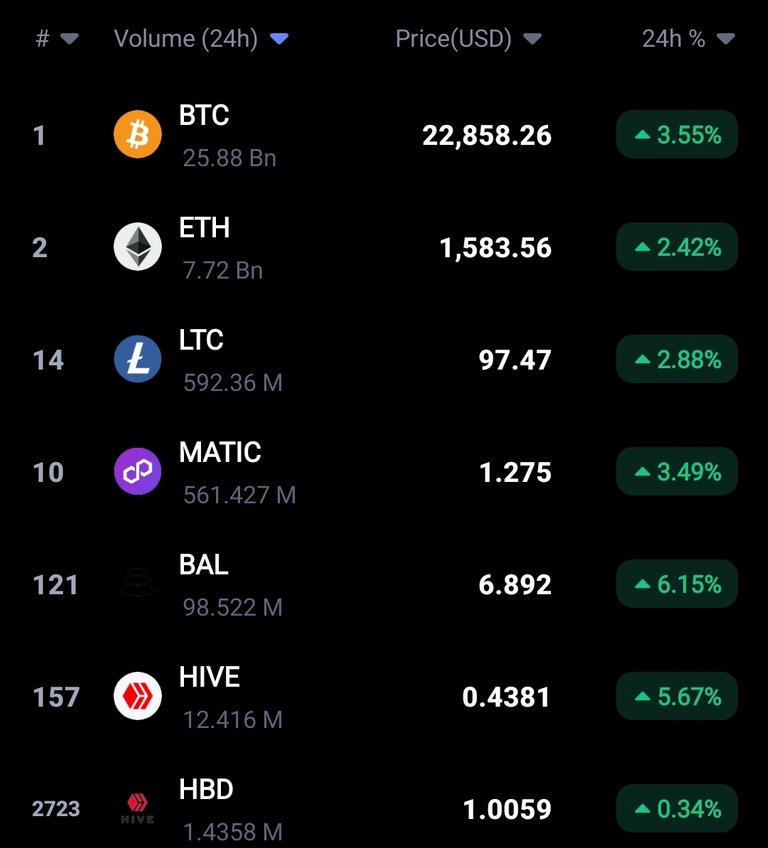 It's always nice to see green in the markets, that much better when it's a good five percent or so! Even HIVE looks to have bounced off of the previous resistance at $.4.
I did do quite a bit of market action over on H-E since I'd been able to save up nearly thirty HIVE and it was burning a hole in my pocket...bought some PIMP and staked it, bought some CCD, and it seems like one other, but I don't think I got any WOO, so can't remember now.
Got a fairly solid start on my post for the day, but didn't quite finish before the Pimp meeting started and I had to split my attention for a bit. Luckily, I was nearly done and it only took me like five or ten minutes to get it finished so I could pay proper attention.
Was a pretty good meeting today (and we went for a good hour and a half) although I didn't take any immediate action as a result this time. Still, was nice to hear from TeamPH. Seems like they're trying to build a positive community there and are open to expanding their connections/investments. 😍
Once the meeting finished up I had the entire rest of the day to accomplish something, anything, but all I could really think about was getting a nap. 😢
[Shit, down to ten minutes...can't believe I've been able to crank out seven hundred words already; might even come close to my thousand goal anyway.]
I got an early lunch and crashed out for about an hour or so. I didn't feel awful when I got up, but I was slow to get up, and when I did I still had the entire afternoon staring me in the face.
I spent some time rolling up cigarettes and watching YouTube videos, did the dishes, got a shower, and then figured I could waste some time and distract myself with some VR.
I know I played a few rounds of Beat Saber and got pretty sweaty, but I can't remember what I played before that, seems like Puzzling Places, but that doesn't feel right. Whatever, I played for a while.
When Wenche got home from work, she made us chicken and rice and salad for dinner and we watched some of a new show we started...can't think of the name now, Something Farm 🚜 with the guy from Top Gear. It's pretty fun, and it's interesting to learn how complicated and expensive farming really is.
That was pretty much it for the day. I got ready for bed and was actually able to get the WombPlay challenges completed after the reset and fell asleep watching the farm show.
[Ahhh! It's eight o'clock and I'm fifty words short...common!]
---
Splinterlands:
Not sure what to blame it on, but my Splinterlands rental income fell precipitously by seventy cents today down to just a dollar twenty. 😡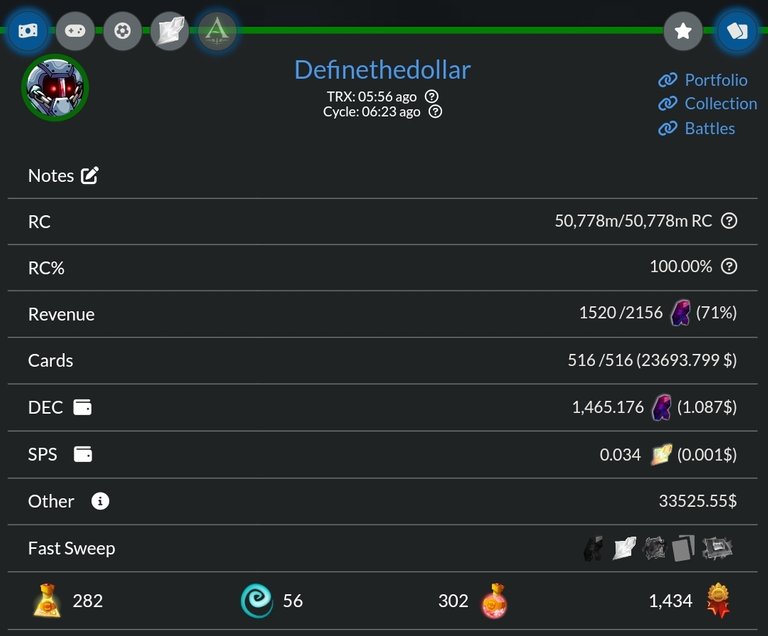 Claimed the SPS interest, paid the rental fee, and I swapped out a hundred yesterday, so it's time to stack for a couple days now.
dShitty:
For yet another day, dShitty has paid nothing but token dust. They were spread out in my feed, so can't be bothered to take two pictures for a tiny fraction of a penny.
RS:
Had a stream of drunk fans on Rising Star there for the last few days, and now that they're expired, my Ego is properly nonzero, so running a lesson to get it back down.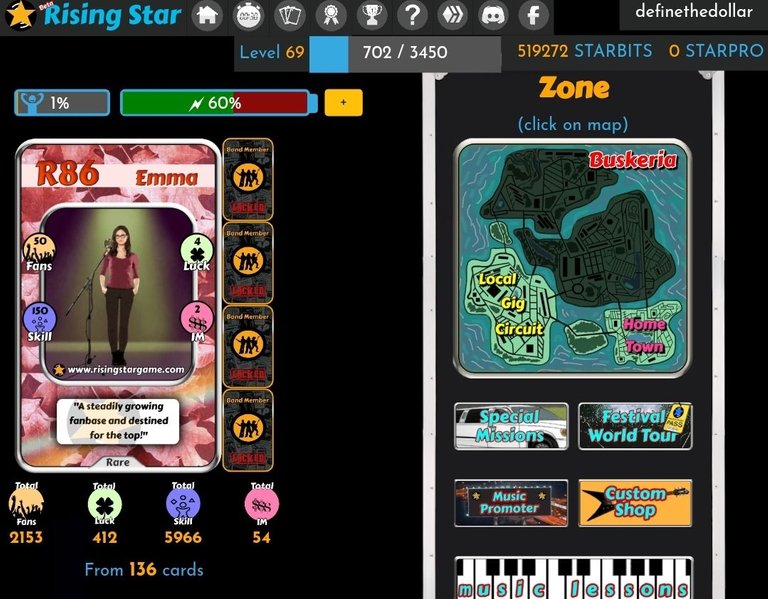 HK:
At least let me suck this for a few more words toward my word count since that's about all it's proven to be good for.

GLX:
Got a full penny pop in the price of GLX! 🤑 Heck yeah, I'll take more HIVE for the same tokens, yes please! 😁 Otherwise, staked the rest as usual.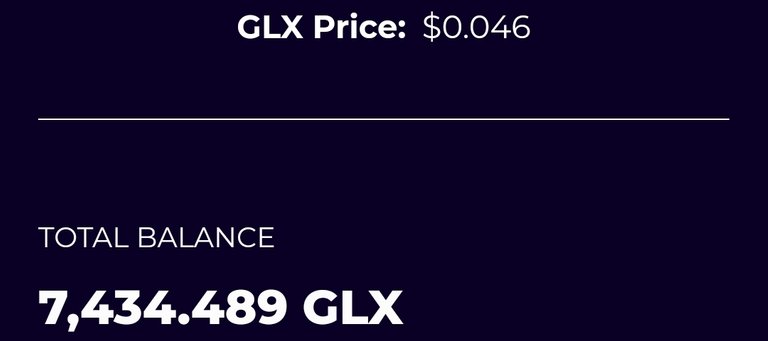 WOO:
When I went to claim my stake and delegation rewards, I could get the transaction to post without a problem, but the tokens did come in...was later in the day when I went in and could finally get it done so they're a little less for today. 😭 I don't think we lost any this time, though, just more fuel for the FUD fire they lit with their land sale debacle.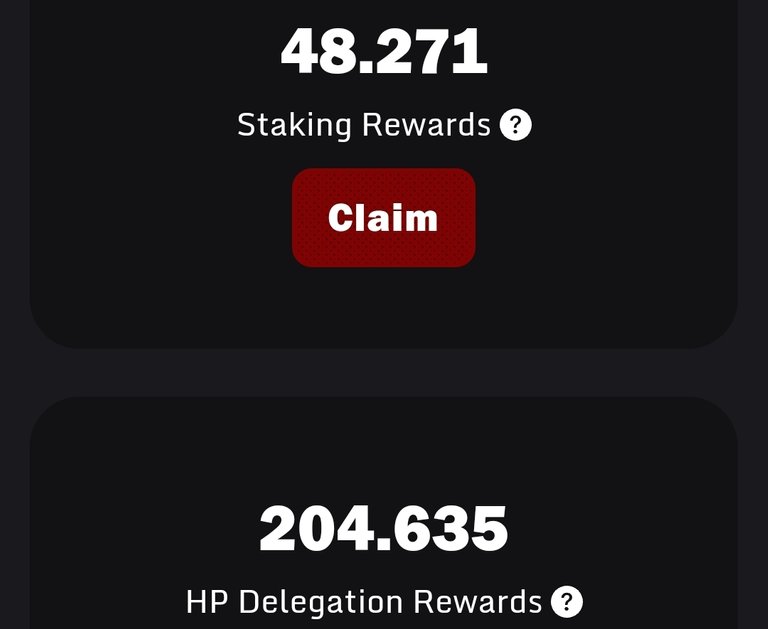 CCCEO:
Despite CCPower not really having that much effect at the moment, for some reason I still have an itch. Went in on the market and bought another 10k CCD to hold for the power...we'll see, starting to feel a bit exposed.
---
Average Last 7 Days: 10,516
Lifetime Average: 14,459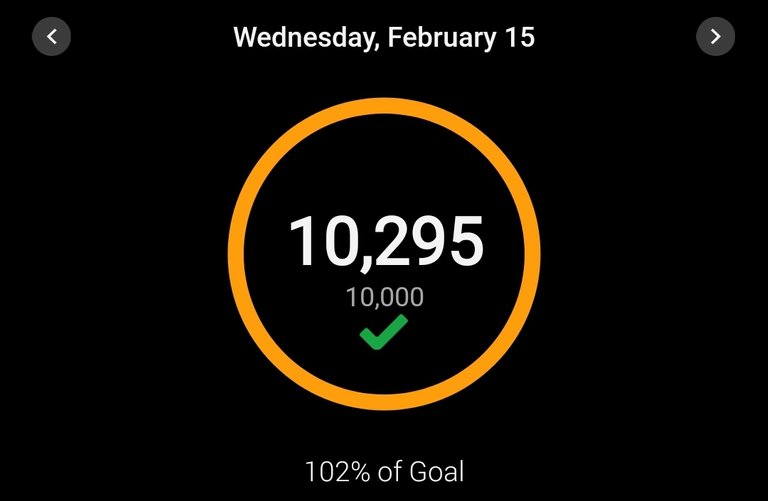 10k per Day Streak: 129

Longest Streak: 204
Distance on shoes: 1301.15 km
Distance on hikers: 67.07 km
#AutomaticWin Tally: 425
#AutomaticWin Streak: 0
Longest Streak: 53
#TripleTen Tally: 118
#TripleTen Streak: 0
Longest Streak: 7
#DoubleDay Tally: 236
#DoubleDay Streak: 0
Longest Streak: 37
Highest Floors: 120
Highest Daily Steps: 41,528
Zombies evaded: 0/0
Mindfulness Diary:
Health: 84%
Satisfaction: 81%
Energy: 80%
Productivity: 70%
---
Referrals: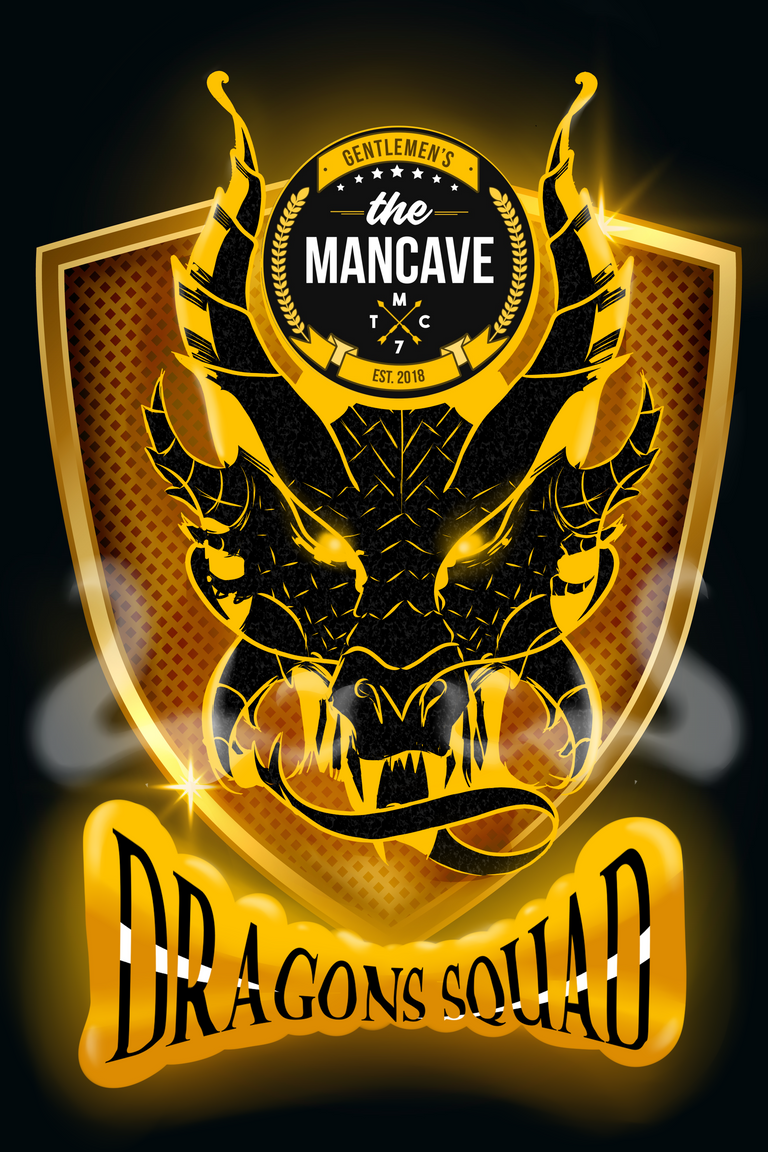 Power up and Hive on!
---
---