Feb. 18, 23: Routine, Pizza Events, Walking, Movies, and Games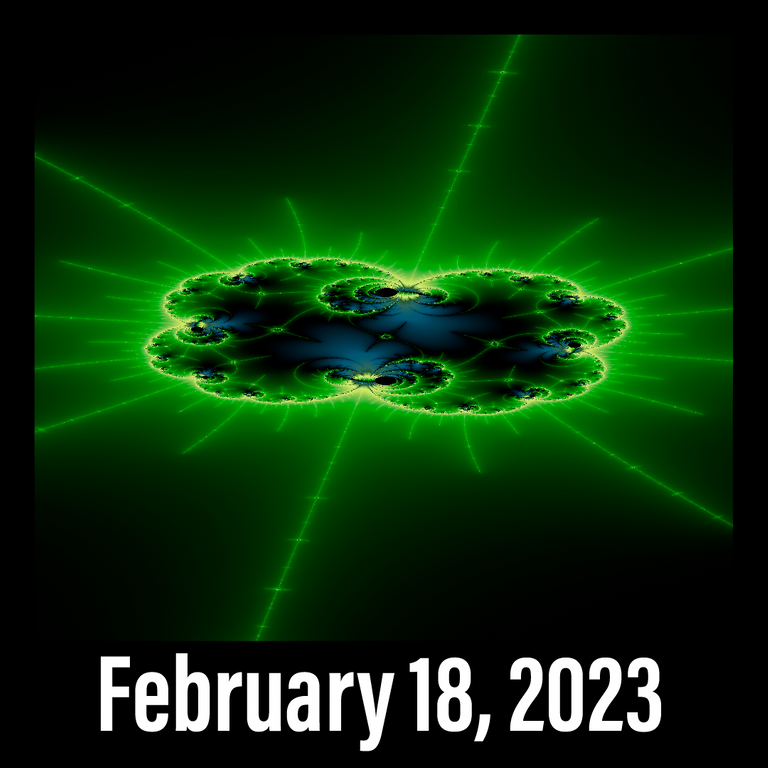 They say a picture is worth a thousand words...so am I being stupid and robbing myself?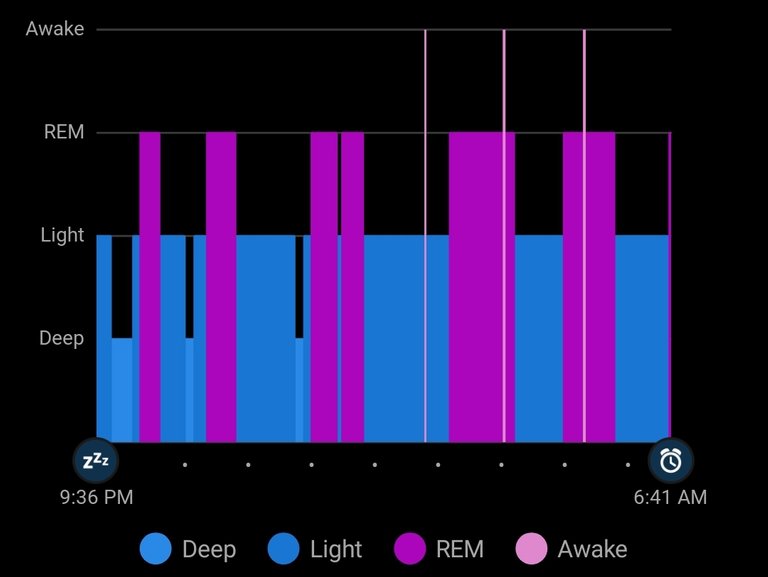 I guess it's pretty clear when I got to bed and when I got up...but I don't know, something about that seems like oversharing. I moved out to the couch in the middle of the night, but my brain did let me go back to sleep and I crushed a solid nine hours once the story was all told.
Can't think of too much in particular to note about the morning routine. Just did the usual morning stuff, although I did get a ping that I'd won a CryptoShots NFT, not a bad way to start the day! 🤑
Went in to check on the crypto markets and we got some more nice greens today, and LTC the one outlier was only down by a hair. Glad to see BTC still showing some strength pushing back towards $25k and MATIC is performing quite well too! 😁 I'm hesitant to check my Polygon investments, though, rather leave that .17 ETH loss in my head for a couple days. 😛
To be honest, for the past four years on chain I've barely considered (and certainly didn't track) the price of HBD other than to know that it's never stable and never worth a dollar (and precisely because of that).
I added it to my watchlist the other day because of the absurd twenty percent swing, but the only reason I've had to continue to pay attention or care about it now is because the WOO land sale exposes me to the "peg" risk.
Luckily, at least for the instant that I took this picture, HBD was back above a dollar, and only slightly at that. However, the land sale is currently scheduled for who knows when, so that doesn't really mean too much, could go back below any second.
I got on with working on my post for the day and got finished a couple minutes before posting time 😀, but not in time to be first in the Pizza Events channel. 😭 Got my post published and shared and then headed over for the weekly happenings in Pizza Server.
Have to admit that having Trivia on Friday and Gartic/Pack openings on Saturday was way better...a three hour stretch is a lot, but I totally understand that having two days of events is time consuming and a lot of commitment for Beard (who obviously needs to have a life too), so I kind of "disappear" for three hours on Saturday mornings. 😁
Anyway, of course we had fun...we did quite well on Gartic actually, but didn't beat the record, and then we had dCrops pack opening. I didn't get double lucky this time (and all my land vibes went to everybody else - they won like five lands! 😛) but snagged a detox smoothy (not to mention some PIZZA tips). 🤑
After the pack opening we had Trivia. I did relatively well today and when all was said and done I staked up about sixteen more PIZZA. Yay! 🥳 Kind of in the long haul now, though...have to more than double my balance to get to Grand Baron. 😯
Once the events were finished up, it had warmed up a little outside and we decided to take the dog out for a proper walk (it we hit five kilometers, so it was a "proper" walk). 😁💪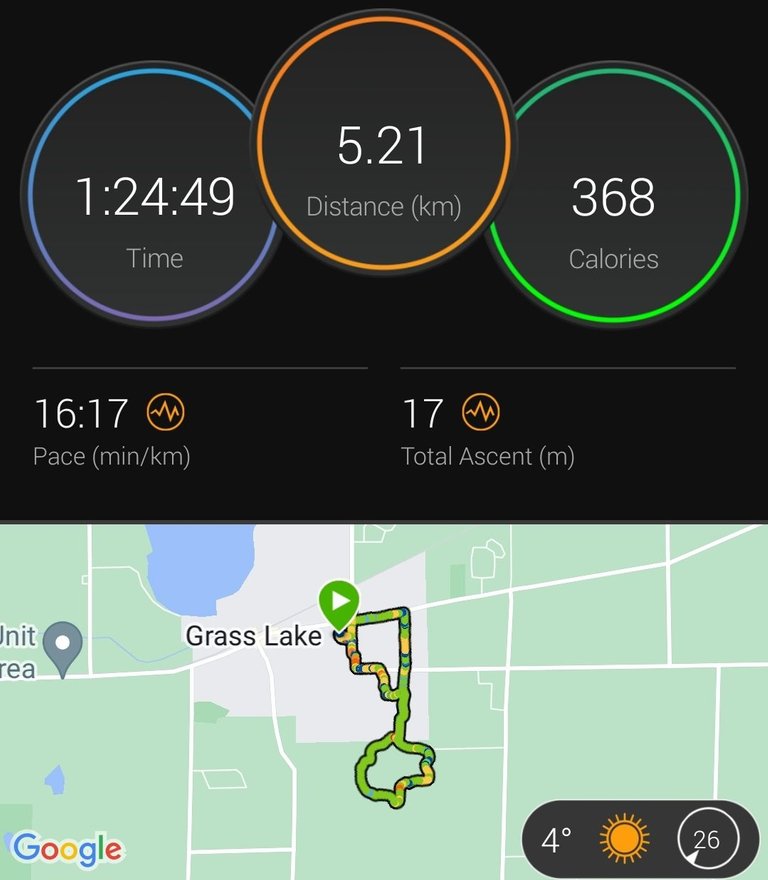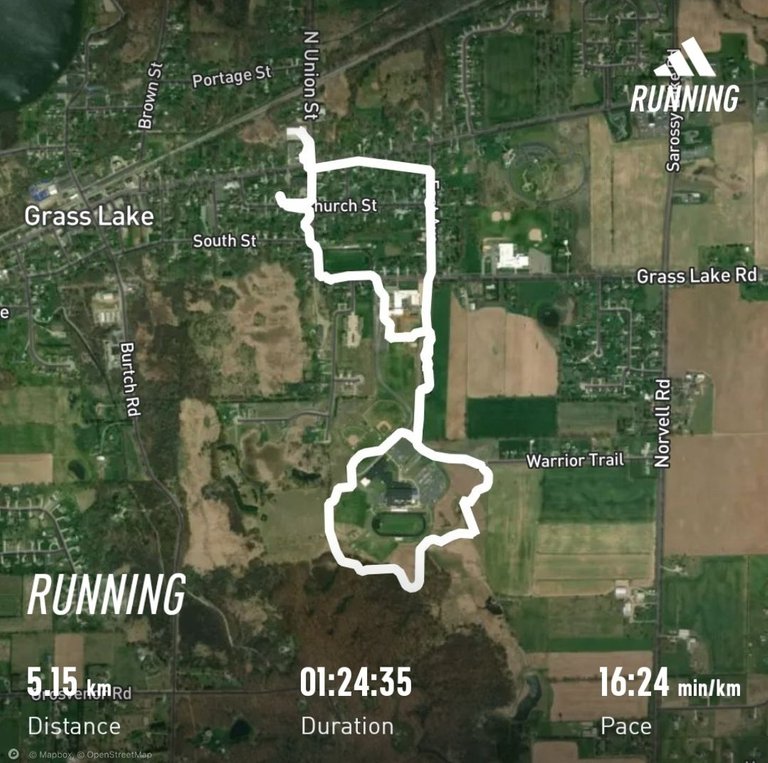 Was still a little, um, "crispy" out let's say and the wind certainly did not help any, but otherwise sunny and not wicked freezing.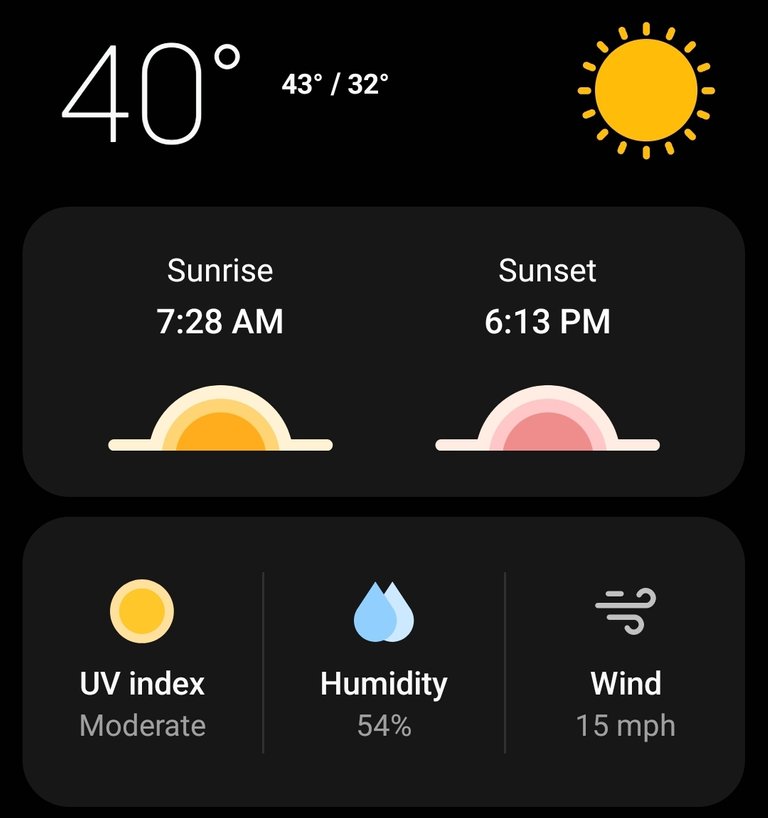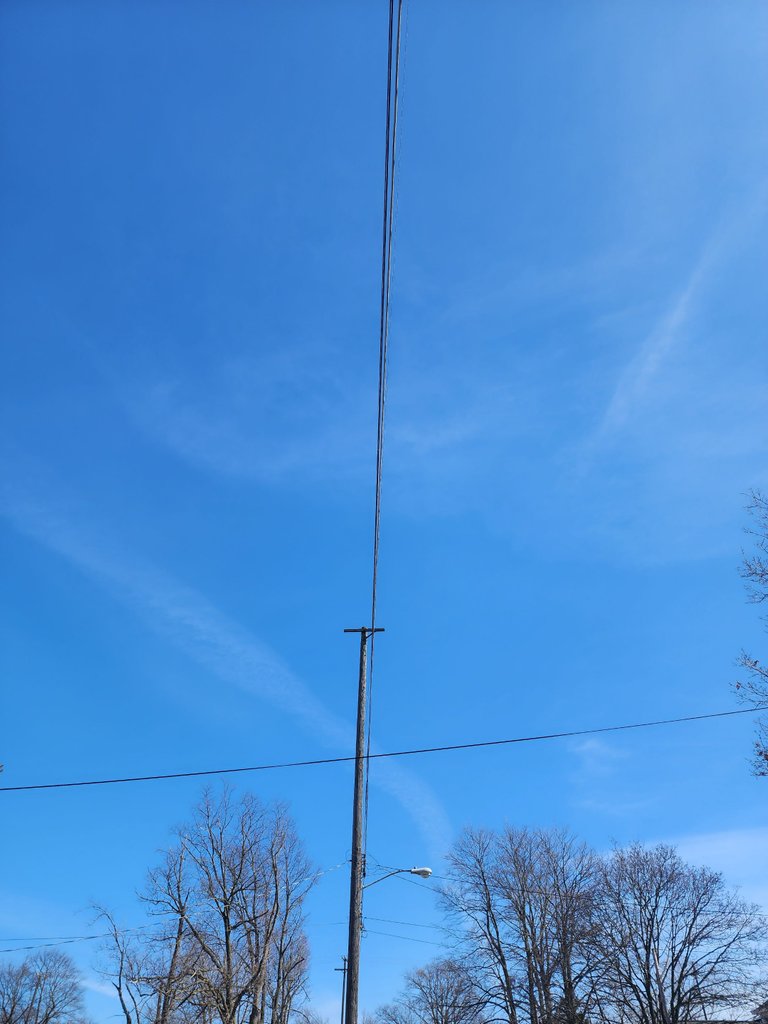 Went down on the nature trail and past the pond. Was remarkable how still everything is, no animals, no bugs, no birds,...certainly different than the summertime.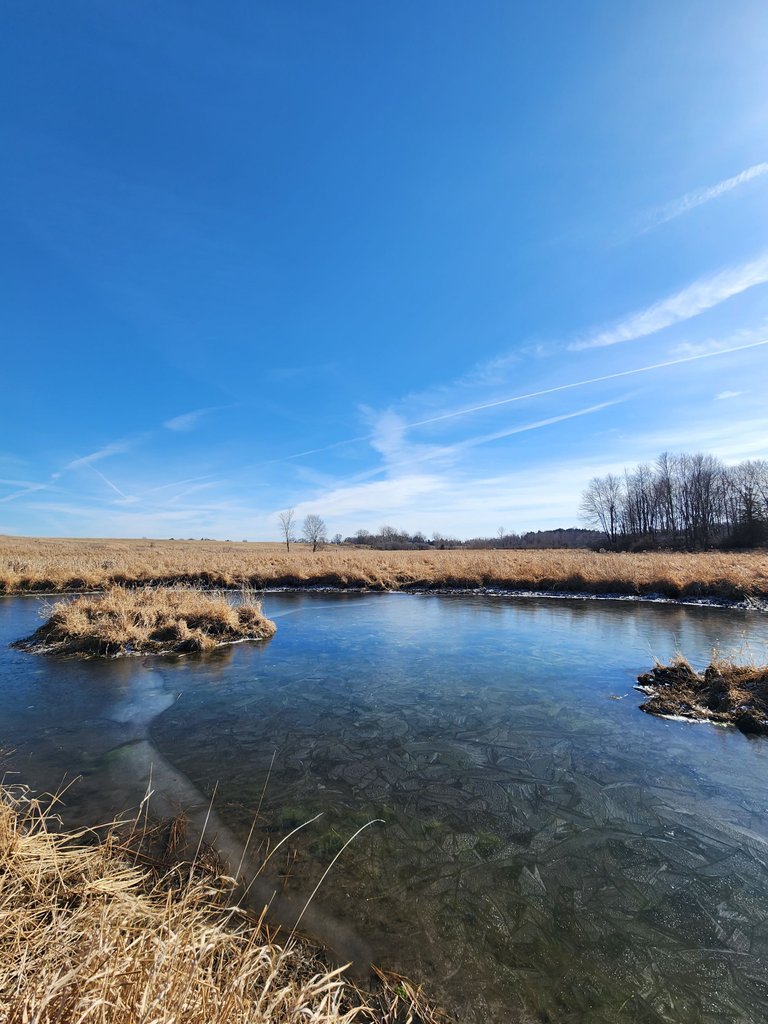 The pond was pretty much frozen over again and the ice had made this fantastic pattern: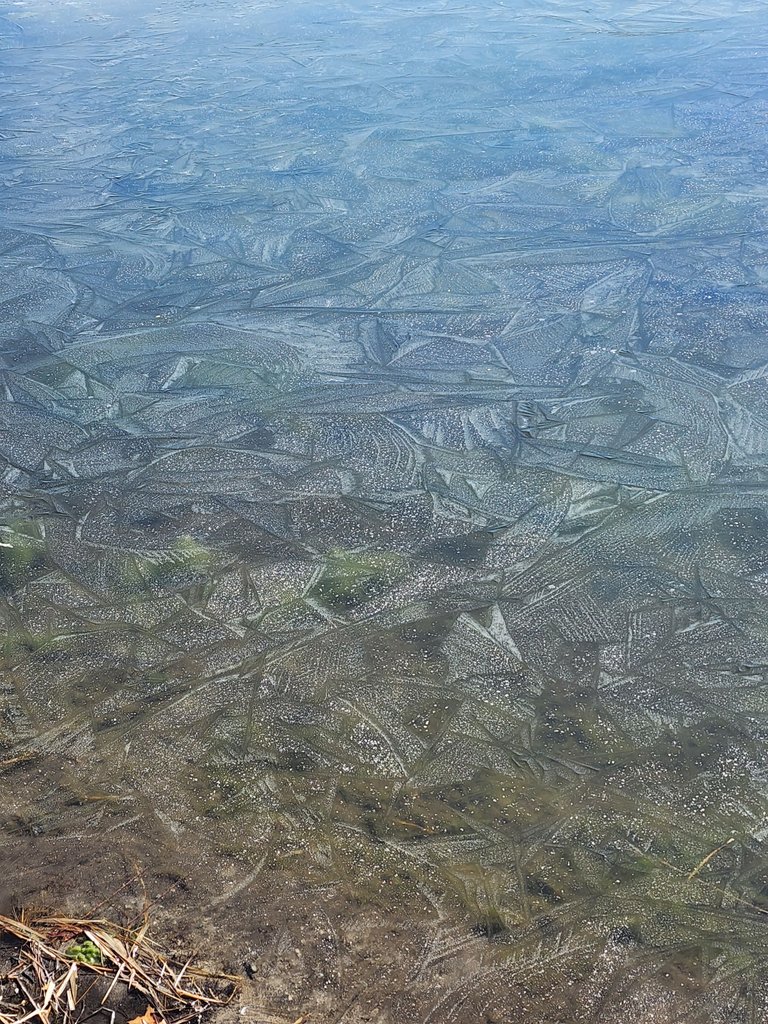 On the way back, we stopped down at the store and picked up a couple movies to watch and that basically sums up the rest of the day. 😂
I'd been interested to see Everything, Everywhere, All at Once so got that one and figured we should get a comedy/family one for her to balance my action movie. Unfortunately, we've seen them already, and I ended up choosing Guardians of Time...was worried it would be for kids, but it was absolutely worse than that.
Everything, Everywhere, All at Once was definitely a good one...I'd have to call it "mentally challenging" to say the very least, lots of jumping around to different universes and back and forth in storylines. It certainly had some laugh out loud moments and some clever wordplay ("I put everything on a bagel" 🤣), but I did have to agree with the wifey's sentiment: "That was a weird movie."
She made us some steaks and salad and tater tots for dinner and then we watched the second movie: Guardians of Time. What shall I say? Again I'd have to agree with the wifey's sentiment: "This isn't even a B movie; this is like a C or D movie." 😂🤣
The writing was bad, the acting was bad, the cheese was endless, the green screen looked like it was from the eighties, the obvious "girl power" was a weak and failed attempt, and we lost interest and just shut it off like halfway through. 😡
We've already binged all of Clarkson's Farm 🚜 😢, so we started watching a new comedy show about animal catchers with the guy from Community, but I didn't make it long before I fell asleep.
---
Splinterlands:
Got a bit of a bump in my Splinterlands rental income for today, but not by too much, up to a dollar sixty. Kinda' been trying to resist the urge to keep pulling the DEC out right away and letting it build up a little...seems like there's always something else to spend funds on.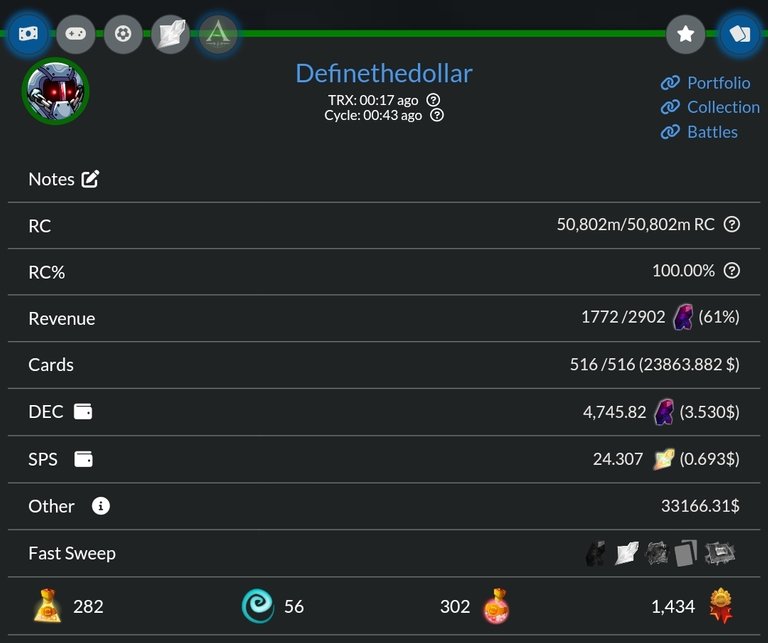 Did my SPS claim, paid the rental fee out of the interest, and started saving to swap some out in a couple days.
dShitty:
For reals, bro? For reals. The supply of SIM should be tight as a [insert inappropriate metaphor here] by this point...we're all gonna' be rich as hell! 🤑😝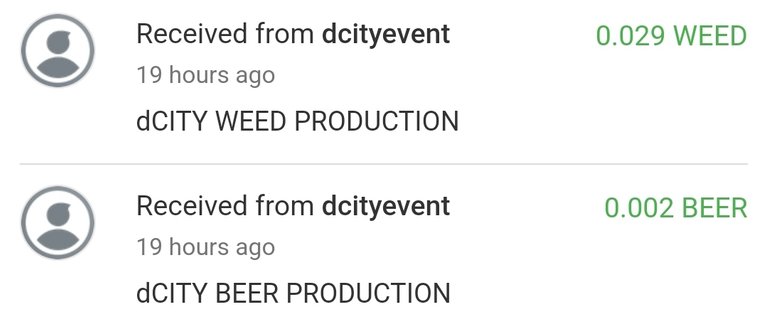 RS:
First I had like eight percent Ego from drunks, then got drunks on top of drunks for another seven percent. 🤬🤬 I guess I'll just keep on with slogging missions until I can see what my Ego actually is.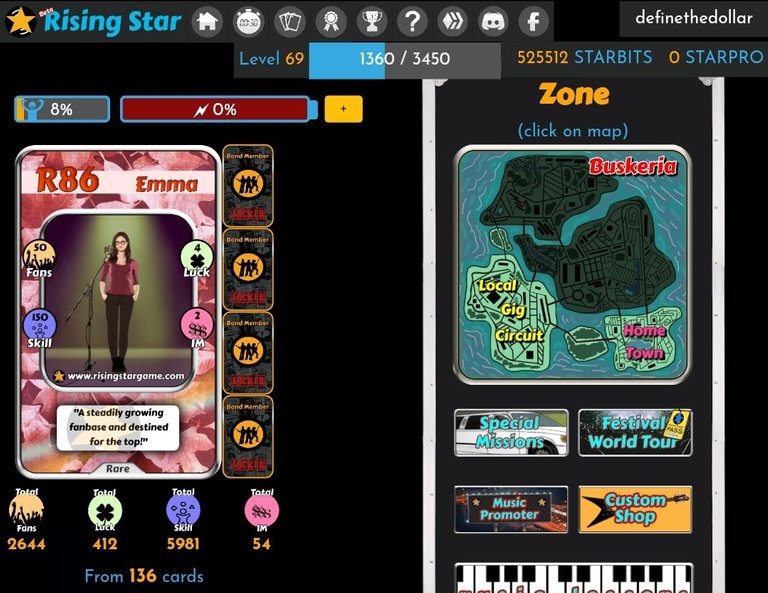 HK:
How sad is it that I'm so apathetic about a game that I can't be bothered to take the time to go in and dump everything? 😜

GLX: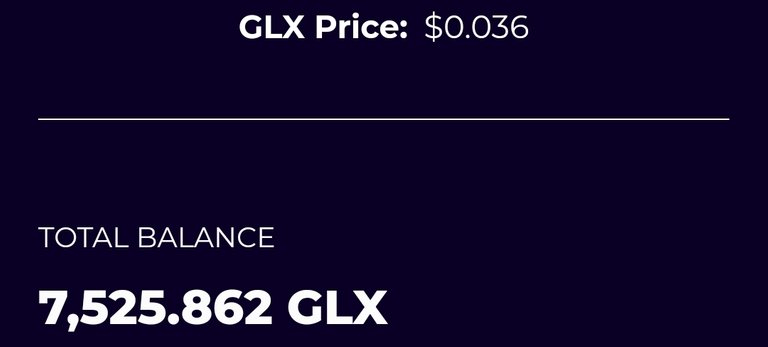 WOO:
Seems like my delegation rewards have been consistently lower the last couple days...not sure if they changed the percentage or if maybe more people delegated or what. 🤷‍♂️ Still, trying to keep growing my stake but also still in the same holding pattern as far as everything else (we had an all zeros website day today as well, which is always fun but not unexpected).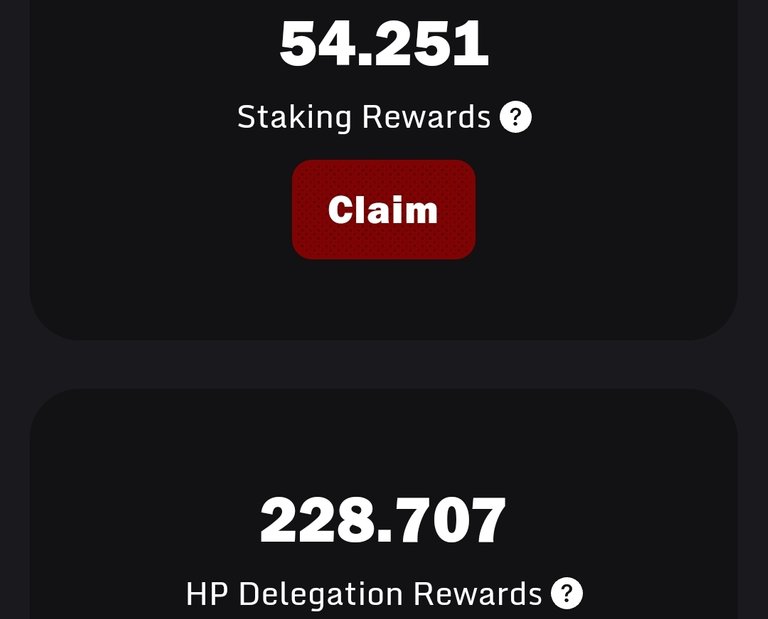 CS:
Well, the last couple days I've been getting a lot more involved with CryptoShots and bought some more DOOM for the pool but didn't have the HIVE to match at the moment, so haven't put it in. Been messing around quite a bit with Karina as well as the Discord minigame mining PROX.
Was a little bittersweet, though...I'd been hoping and praying to get some of the NFTs myself so that I could play around with the AI in my servers, and I got lucky and won a Mary Marte 😄🤑: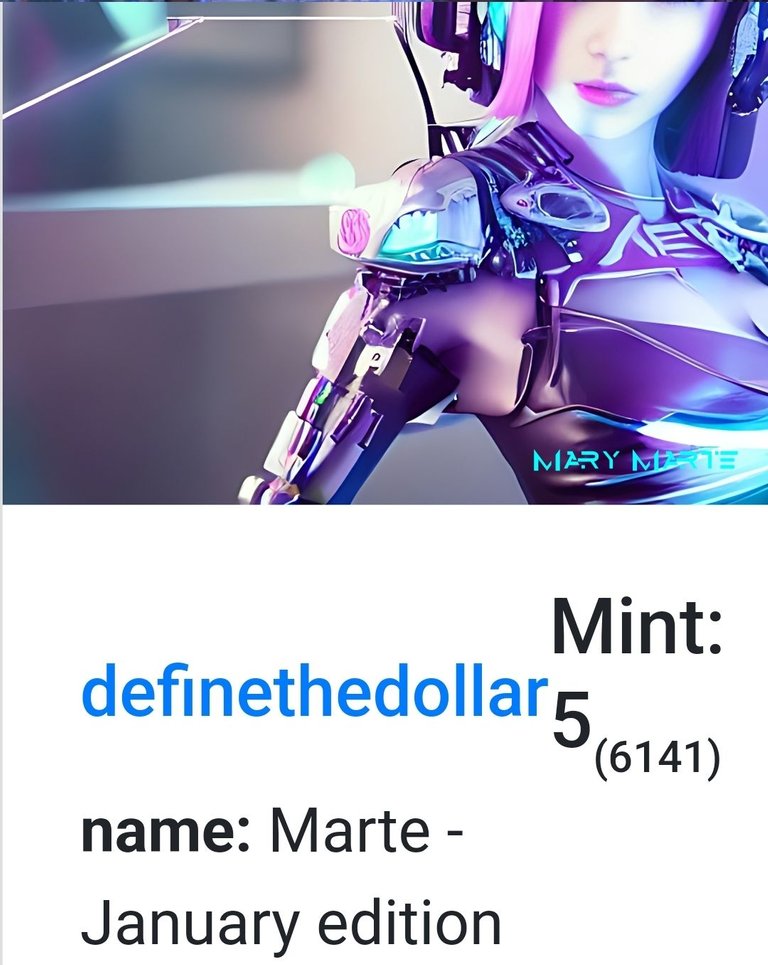 I had read the post (and it does so state) that the NFTs are AIs with differing personalities, but apparently they currently actually are not, well, sort of; Marte is only in the CryptoShots Discord. 😢
At the moment they're just "collectible," so to speak, which is cool, but they did say they're looking to add utility to the others, so hopefully that will be the case (I mean, I have a bunch of MuTerra and Splinterlands "collectibles" as well and they kind of just take up RAM sitting there in my WAX wallet).
---
Average Last 7 Days: 10,526
Lifetime Average: 14,451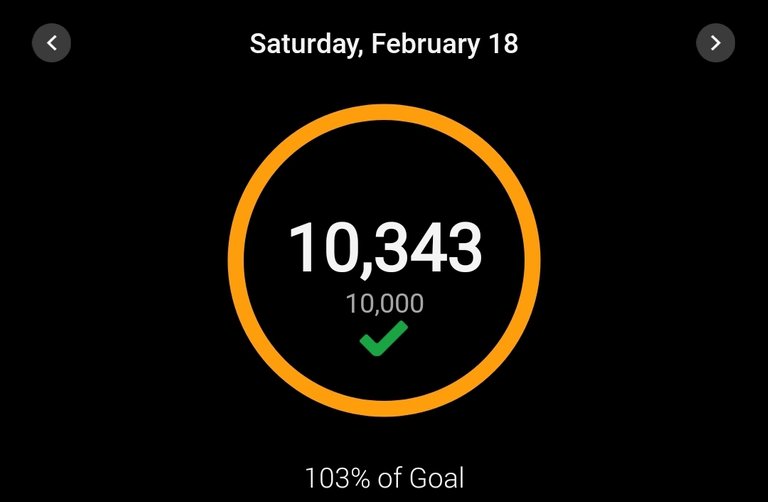 10k per Day Streak: 132

Longest Streak: 204
Distance on shoes: 1306.33 km
Distance on hikers: 67.07 km
#AutomaticWin Tally: 425
#AutomaticWin Streak: 0
Longest Streak: 53
#TripleTen Tally: 118
#TripleTen Streak: 0
Longest Streak: 7
#DoubleDay Tally: 236
#DoubleDay Streak: 0
Longest Streak: 37
Highest Floors: 120
Highest Daily Steps: 41,528
Zombies evaded: 0/0
Mindfulness Diary:
Health: 89%
Satisfaction: 88%
Energy: 93%
Productivity: 60%
---
Referrals: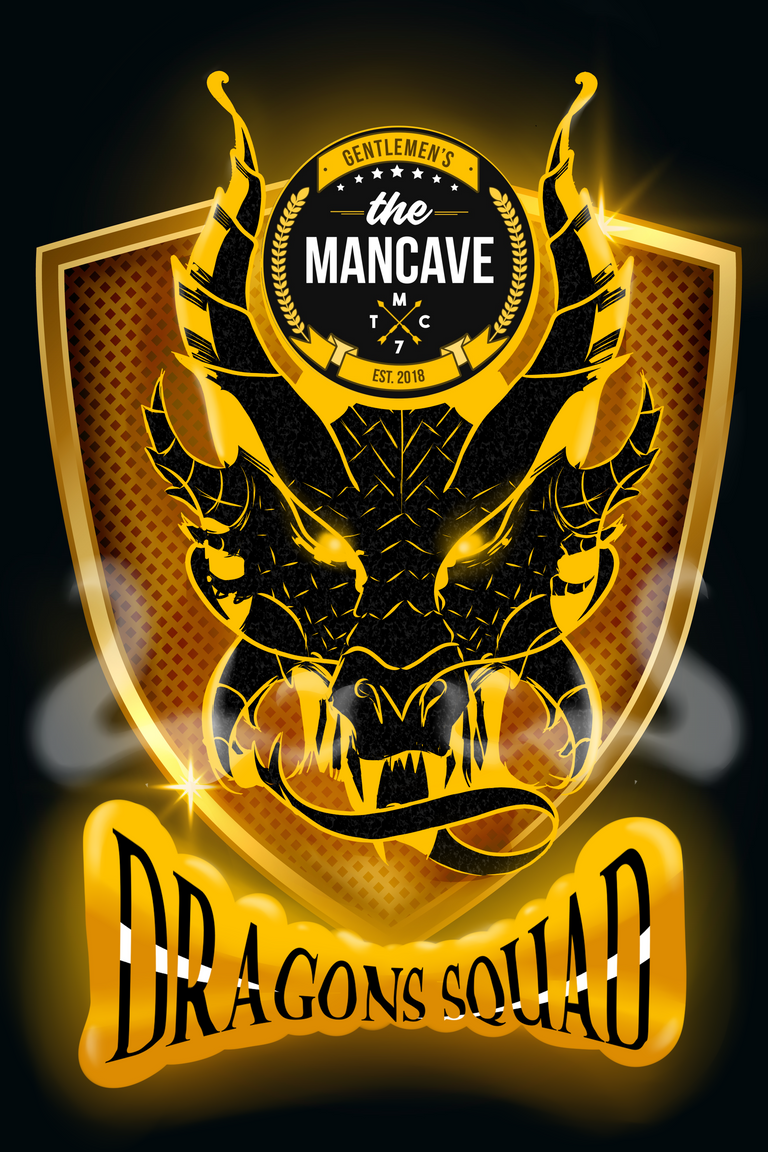 Power up and Hive on!
---
---