Feb. 19, 23: Routine, Grocery Shopping, Walking, TV, and Games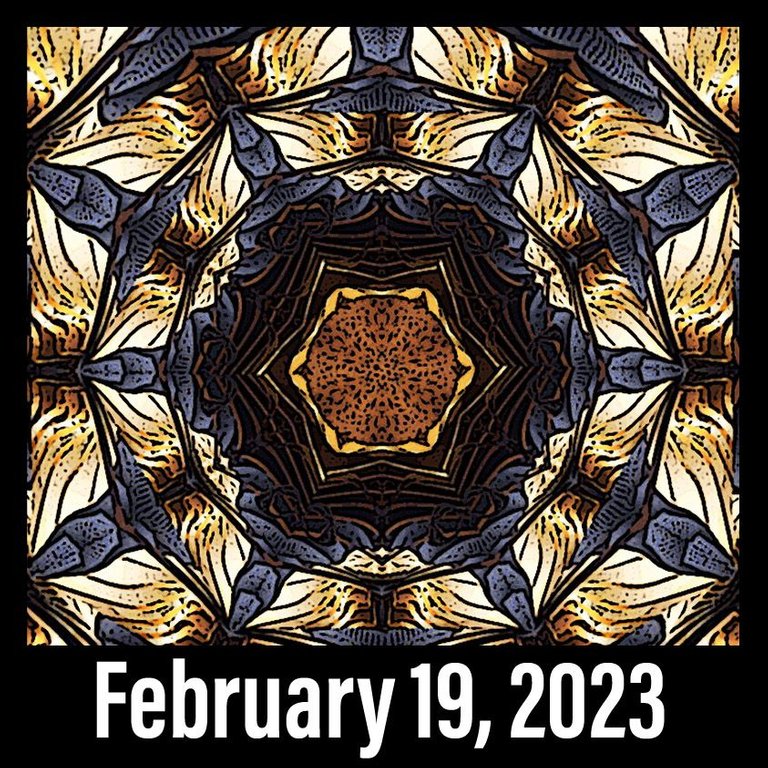 Did I make it through the whole night in bed tonight? I'm not certain, but I think so...either way, slept from about nine to six and was only up once in the night (had to pee wicked bad 😡) for about twenty minutes shy of nine hours total. 🤗🥳
Got a fairly early start on the morning routine and pretty much just did all the usual stuff: little curating, check emails, check Discord pings, shift tokens, get my post structure and pictures together and take a peek at cryptos.
Checked on the markets this morning and we had a bit of a mixed bag, some reds some greens, but neither of them significant in either direction.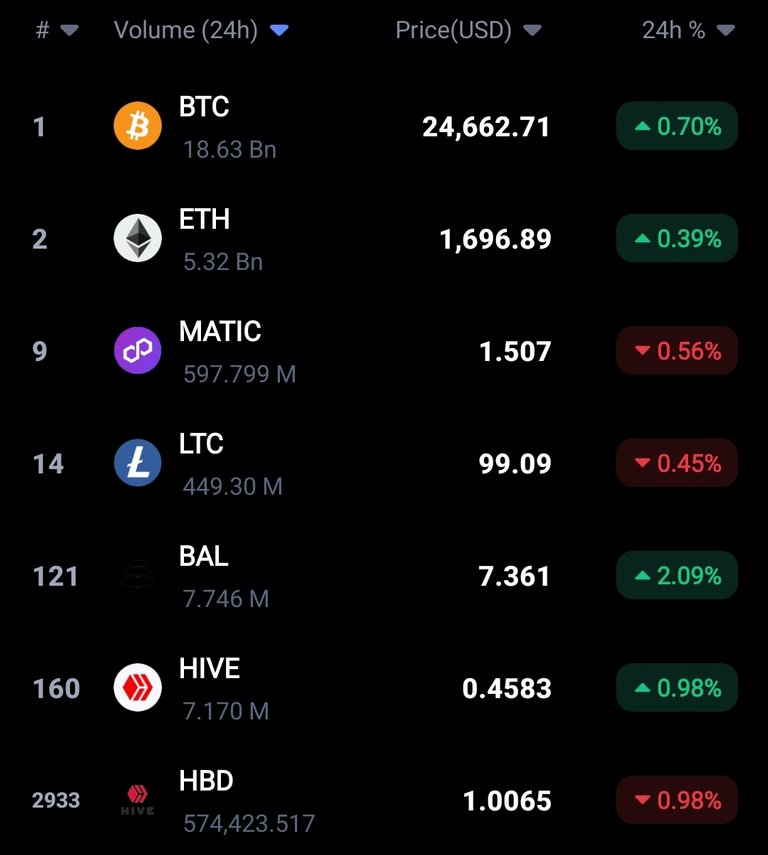 At least in dollar terms, my Polygon investments are doing quite well at the moment. Unfortunately, I don't really think about them in that way, rather against the two ETH that I initially put in (well, 2.5 with the BRO, but not counting that)...still been too scared to look, just riding that .17 loss for another day.
Spent the rest of the morning working on my post and got a decent one published and shared on time and then we got ourselves together and headed into town to do the grocery shopping.
We only got the usual stuff, and not even all that much meat honestly, but busted a hundred and sixty-something this time. 🤯
Got home, got everything put away, and grabbed some lunch. We had the movies from yesterday to return, so that provided the perfect excuse to head out for a walk. We didn't come close to a proper five k, but we did go a lot farther than was necessary to achieve the task, and a whole lot farther than nothing at all! 💪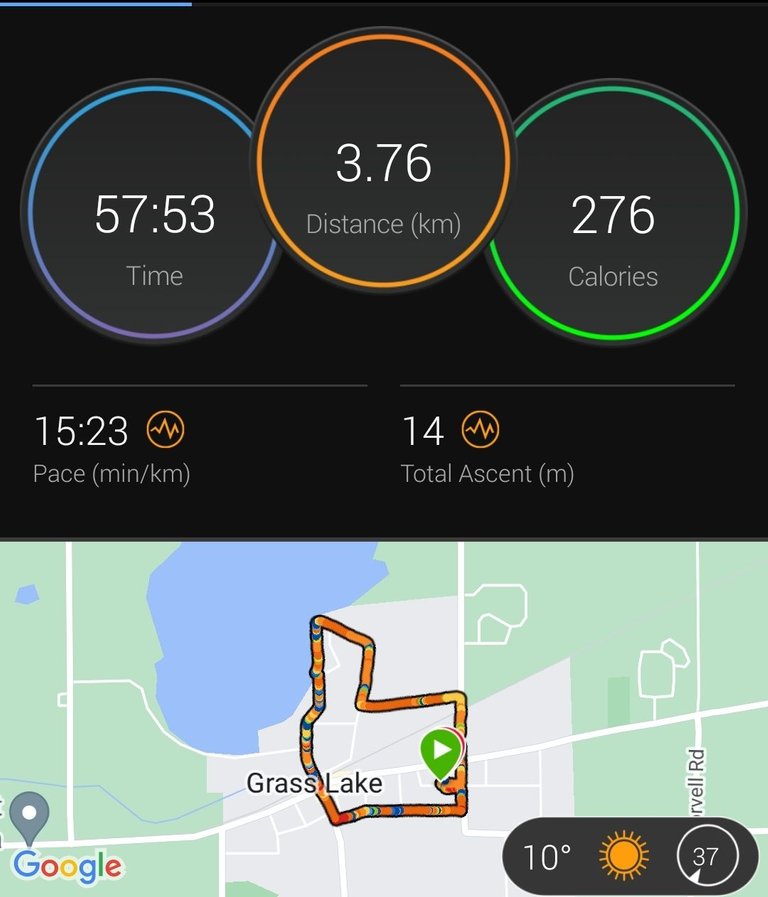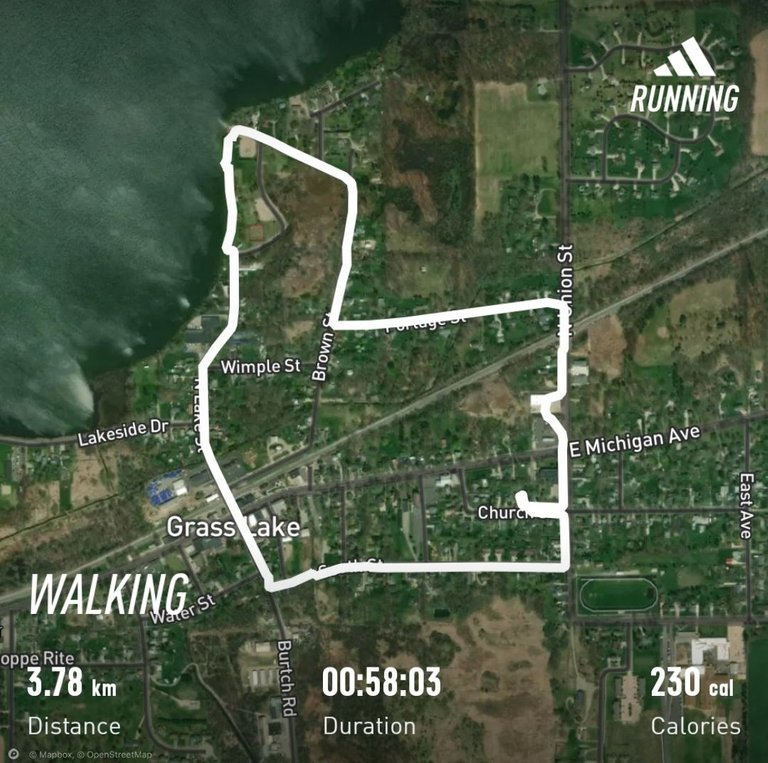 I just realized that I totally forgot to take my weather photo. 😢 It was relatively warm, definitely above freezing, but the wind was wicked, especially down by the lake! 💨 Between the sunshine and the wind, I couldn't help but think that Solairitas would have had another amazing day.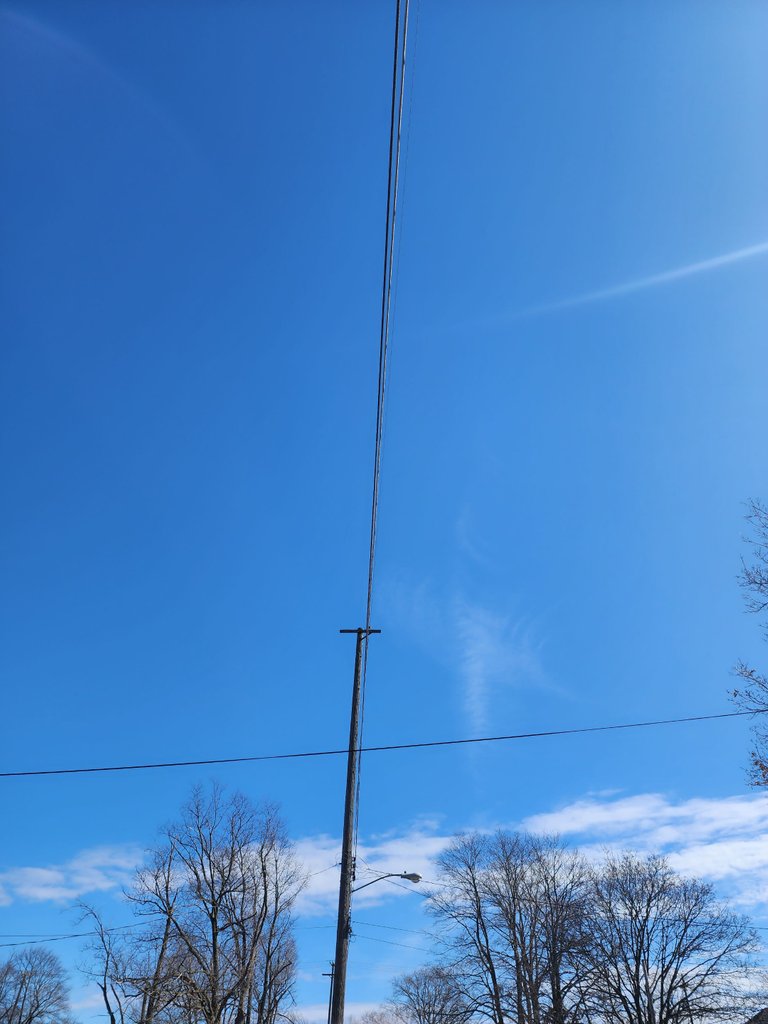 The water was seriously rough today and the wind had the waves blown up to the point that we actually got white water up by the shore. 😯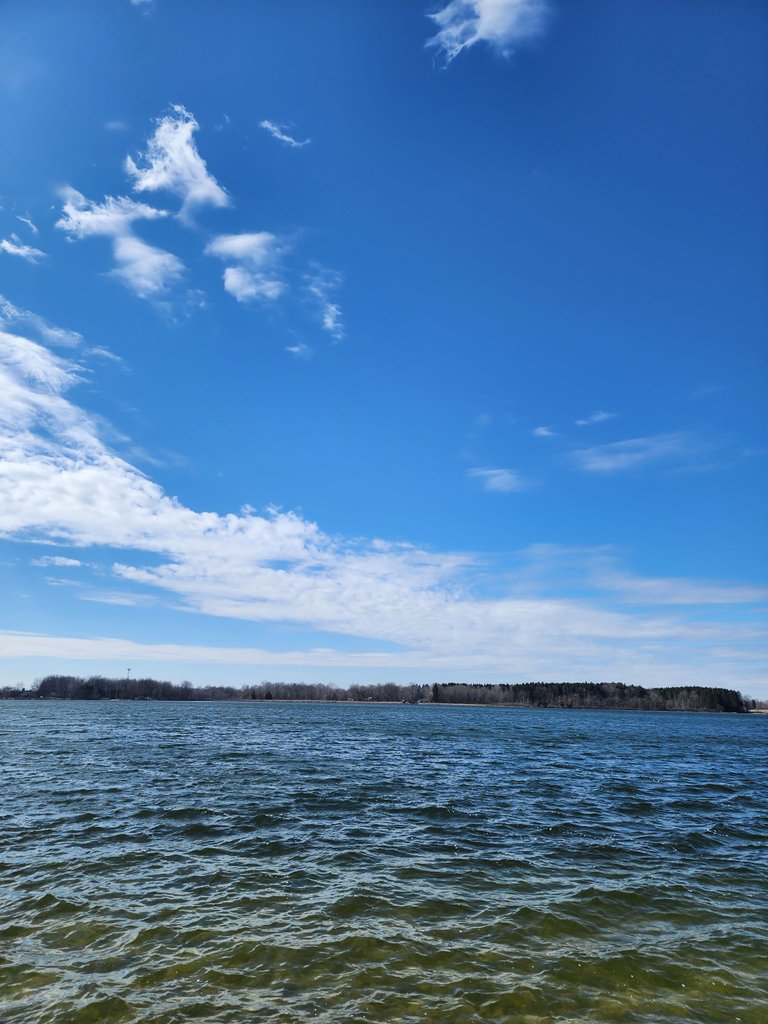 Kinda' worrying, but we saw a big swan out on the water...all by itself. You generally only see them in pairs, so not sure if it has lost its mate or if it was perhaps a youngun' still looking for one. 🤷‍♂️ It was too far away to get a decent shot, though. 😢
After we got back, we were all sweaty from our walk, so of course it was time for a shower! 😉😘 Pretty much just chilled for the rest of the day.
I have been trying to do some thinking about Mythix tokenomics and have settled on ditching Shards or even color-binding MTX. As it stands, yes MTX has to be non-transferable for money laundering and terrorism considerations and that does really throw a wrench in things, but Keep It Simple, Stupid and have one token to rule them all...will end up with no shortage of sinks for it then since it'll be used for everything.
Also been kinda' working out a hybrid card generation system...hybrid in the sense that it's RNG dictated but you can spend MTX to tweak the percentages and/or guarantee certain traits...still an idea in development and I'm happy with the direction it's taking so far, but I'm hesitant to say anything more here since it will likely be, how shall we say, um "thought of first" by some other game around here.
My progress halted on the website with the display of the shard balances, not because it's anything difficult to do, but because I couldn't decide if doing the work would have any point in the end. Now that that decision is made I just need to feel confident about it and start to move forward.
Wenche had gotten most of the laundry done, so I folded mine up and got it put away and the table cleared off for dinner.
She made us salmon and potatoes and cucumba (you should really check out The Kiffness on YouTube if you don't catch that reference) for dinner 🍽😋 and afterward we rewatched Antman and Wasp, which is alright as far as comic book hero movies go.
Not really too much else going on, just took care of the WombPlay challenges after the reset and we watched a bit of Letterkenny before bedtime.
Speaking of WombPlay, can't say I'm super pleased with Dungeon Master at this point. To be fair, I've refused to be a slave to it this season and will not set an alarm for every five minutes to go in and click the damn button, so that is likely taking a toll on my season rewards, but I've been doing it pretty much every waking hour for the last month and I'm only up to a whopping thirty-one cents! 🤬🤬
I didn't pay anything this time around, though, so I could count it against the losses from the last couple seasons, but it's going to take me years to make my money back at this pace.
---
Splinterlands:
My Splinterlands rental income seems to have taken a bit of a hit today. 😭 I've been hovering around a dollar and a half, but fell to a dollar ten. Really tempted to pull the DEC I have out, but trying to be patient and delay gratification (going to blow the funds immediately anyway).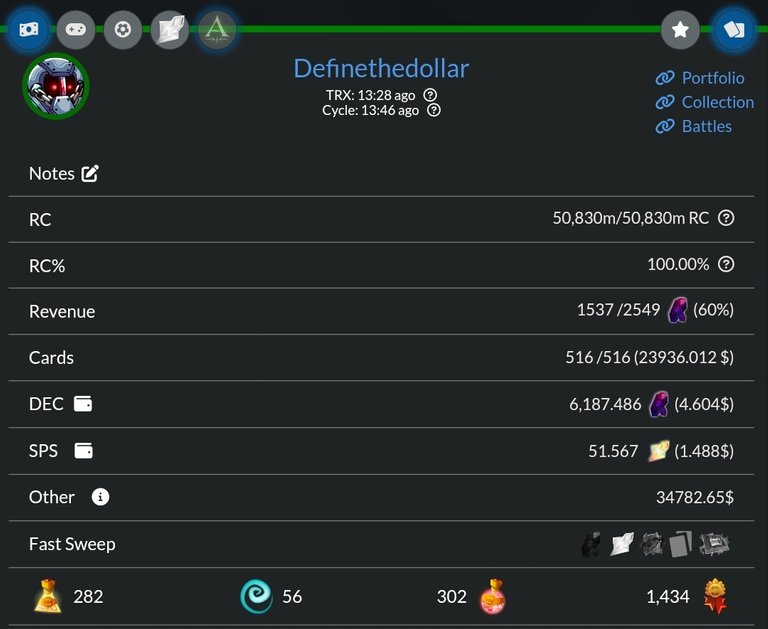 Claimed my SPS interest, paid the fee as usual, and again left the rest liquid. Still got a couple days before I hit a hundred, though.
dShitty:
OK. At this point dShitty has built a reasonable expectation that they are no longer going to honor the principle of their game, at least for those of us that didn't fork over for all the extra cards to try and prevent this. I think I've had about enough complaining, should probably look to sell my cards.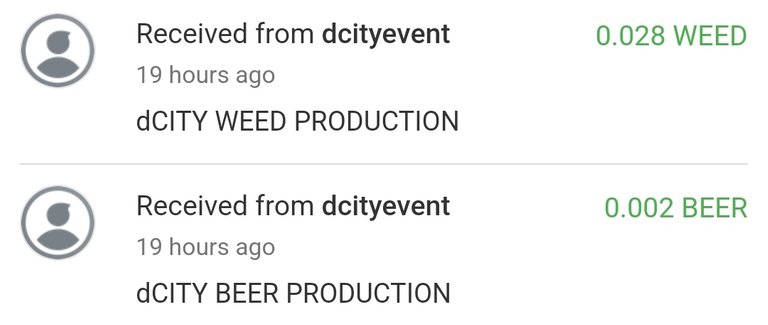 RS:
The Rising Star drunks on top of drunks finally expired and my Ego was at one percent, so when I actually remembered to go back in and check on it, I ran a lesson to get it back down. The Ego is now back under control and on with missions it is. I did realize yesterday that I have nearly forty thousand Starbits sitting in H-E as well, so I can't forget to count them against my failure to reach millionaire.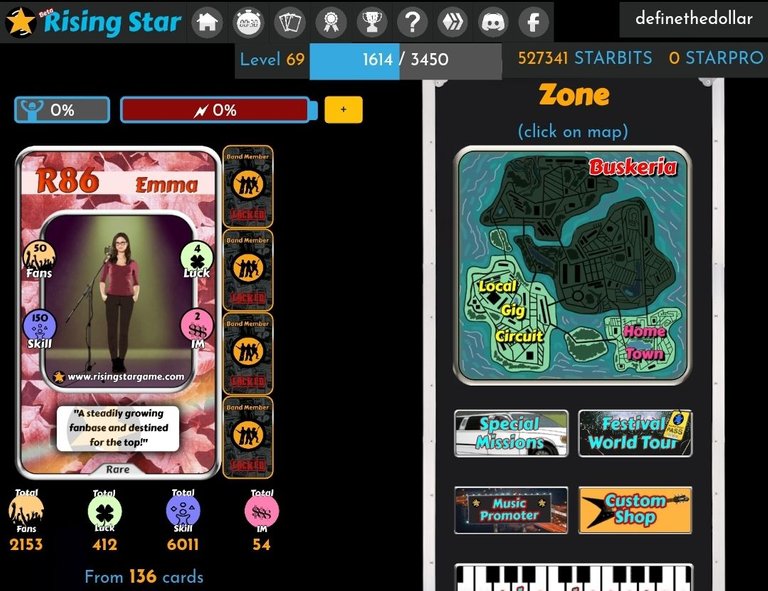 HK:

GLX:l
Had a bit of a pullback in the price of GLX today, but still brought in over three HIVE for my forty. 👍🤑 I immediately sunk that into the DOOM pool, though, so my liquid remains more or less unchanged.
Staked up the rest, and I'm still sitting on a hundred and fifty GLGT, but for now I'm waiting with those.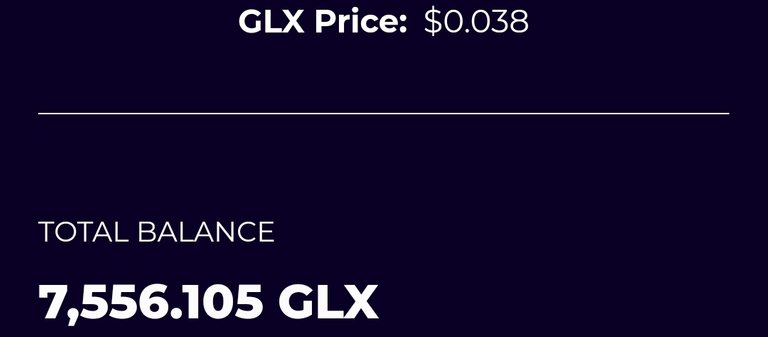 WOO:
Claimed my stake and delegation rewards for today and with the airdrop I'm still right around three hundred or so per day, which I suppose helps towards saving to upgrade my (maybe) lands...about which, as far as I'm aware, there still hasn't been another peep. Going on a week now? Hrm. 🤔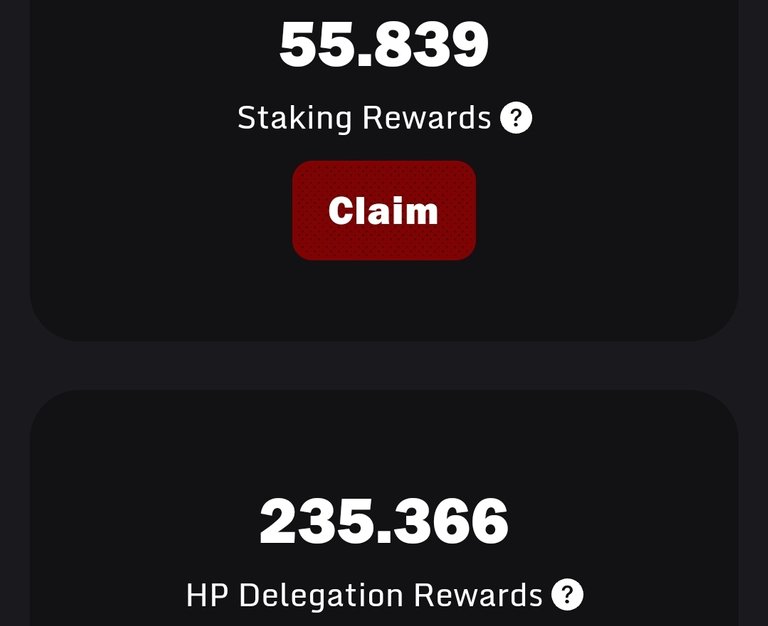 CCCEO:
We got the weekly CCPower report today and I was both pleased and disappointed. I'd already thrown like thirty dollars into the pool to find that it didn't count (although it has its own rewards so I'm not complaining top bad there) and got another ten thousand CCD just to hold.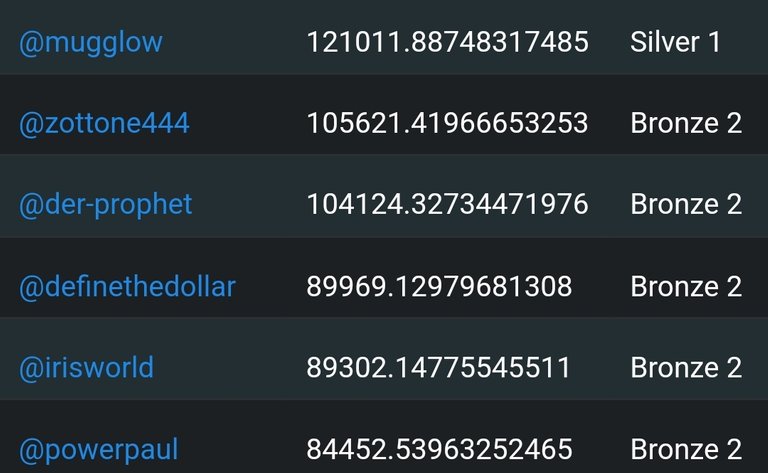 I did increase by a couple places and am now beating PowerPaul, so that's the goal partially achieved, but I still didn't get up into the Silver tiers. 😡
---
Average Last 7 Days: 10,422
Lifetime Average: 14,448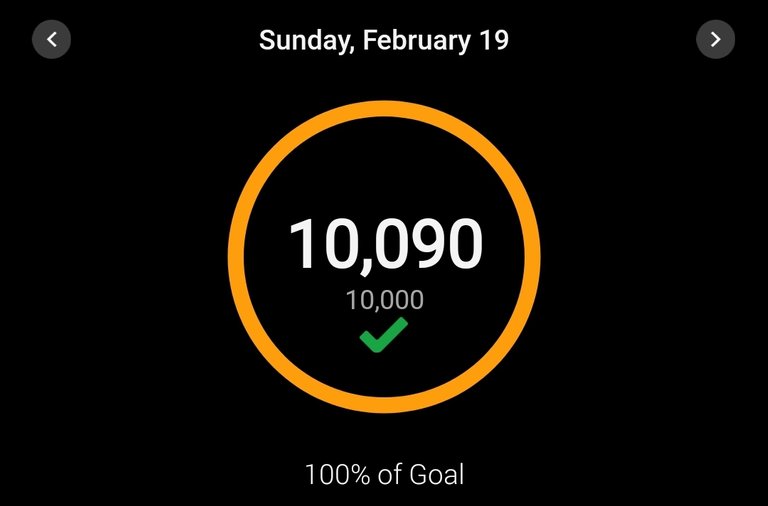 10k per Day Streak: 133

Longest Streak: 204
Distance on shoes: 1310.10 km
Distance on hikers: 67.07 km
#AutomaticWin Tally: 425
#AutomaticWin Streak: 0
Longest Streak: 53
#TripleTen Tally: 118
#TripleTen Streak: 0
Longest Streak: 7
#DoubleDay Tally: 236
#DoubleDay Streak: 0
Longest Streak: 37
Highest Floors: 120
Highest Daily Steps: 41,528
Zombies evaded: 0/0
Mindfulness Diary:
Health: 90%
Satisfaction: 87%
Energy: 90%
Productivity: 82%
---
Referrals: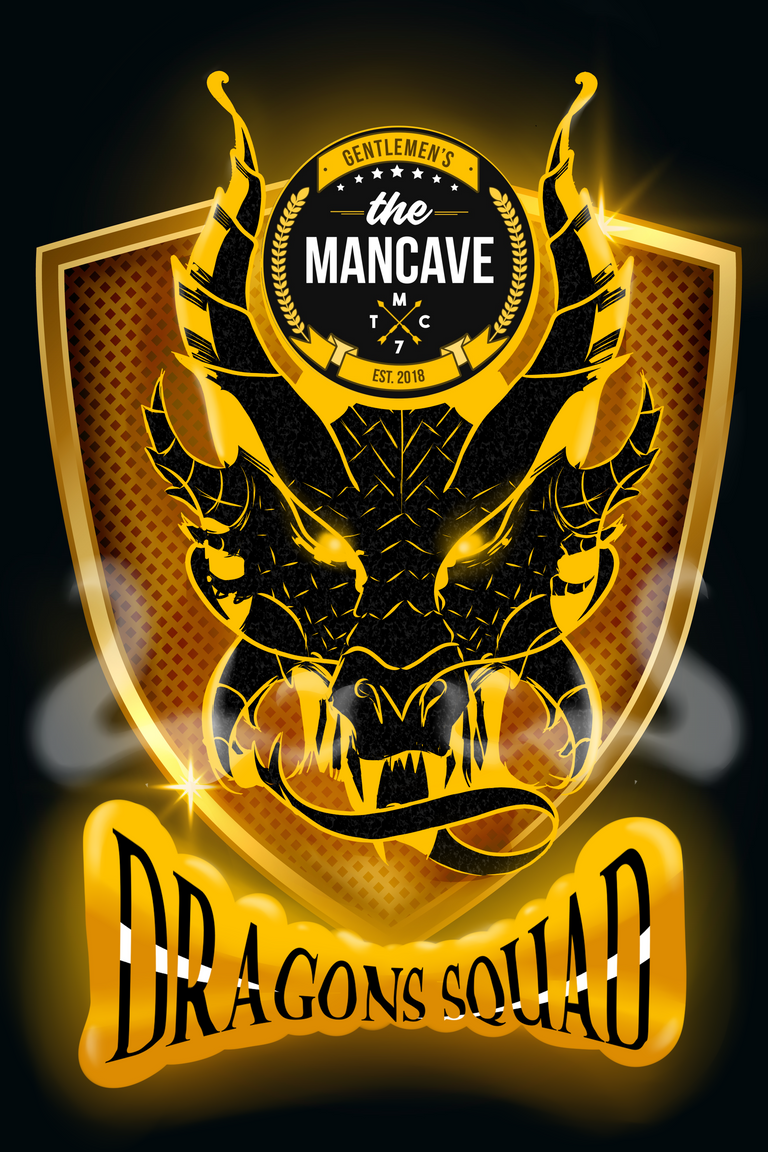 Power up and Hive on!
---
---