Feb. 20, 23: Routine, Chores, Quest, TV, and Games
[Well, got a solid start on the skeleton of my post, but only have a little over an hour now to get done before I have to get ready for teaching today...have a feeling it's going to be a bit of a challenge to get my word count, didn't really do or accomplish all that much today.]
Fell asleep watching Letterkenny around eight thirty last night and it looks like I only woke up once when the cat was howling. Otherwise, made it through the whole night in bed and didn't get up until shortly after five for nearly nine hours again. 👍😁
Even though I've been getting pretty decent sleep the last few nights, for some reason I dragged pretty hard today...found it difficult to find any motivation and I ended up crashing out for about half an hour after lunch. 😢
Did the usual morning routine; just all the normal stuff I do every morning, nothing major that I can think of that would be interesting to note.
Checked on the crypto markets and we were trading sideways for the most part. The notable exception being HIVE that rose five percent nearly to the $.5 resistance.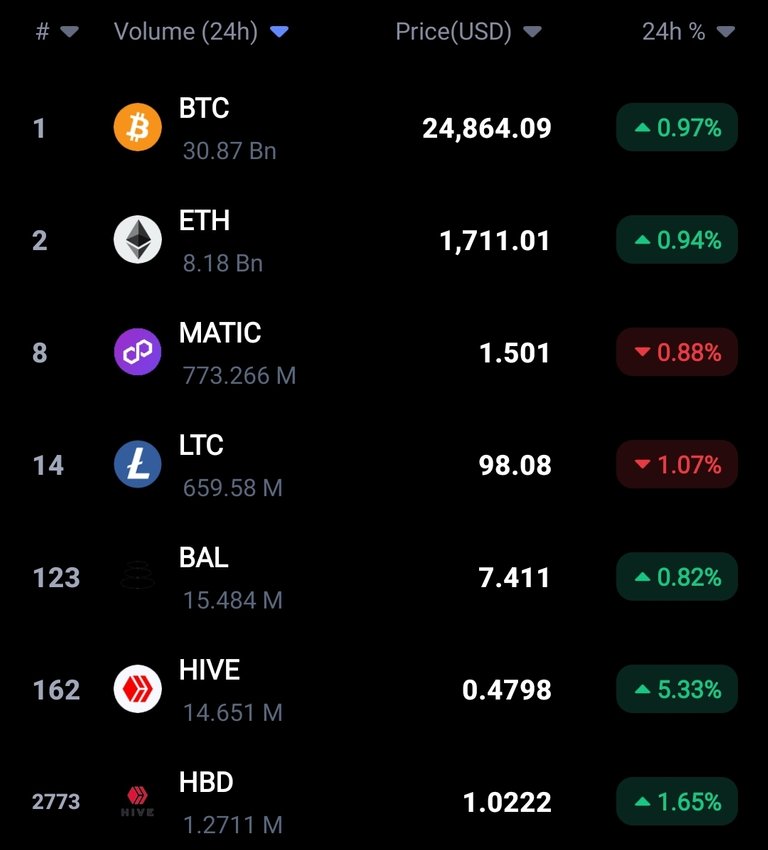 Spent the rest of the morning working on my post, as I do every day, and shifted some tokens around. Didn't really make any moves on H-E that I can think of, kind of in a holding pattern roght now trying to save up other tokens to swap out.
Once I got my post done and published I barely even tried to figure out something constructive to do, just wanted to jump into VR and play some Arcaxer.
Was getting kind of frustrated with it since I could easily make it to the first boss and could get him to his final attack with full health, but then I couldn't seem to survive that final attack no matter what I did, so I decided to reset the tower and grind it a couple times to build my level/health but I was still stuck and quit to explore the overworld some more.
I went over and explored a different area that I had avoided before because it warned me about the enemies being too strong and was able to grind some dudes and get some items, enough to try the tower again, and I got past the first boss. My health was low, but I survived that last attack and then it was a simple attack to finish him off.
I guess that leaving the Quest plugged in all the time when I'm not using it is what has degraded the battery. 😭 It is a few years old as well, but I don't really want to have to get a new one. Still, I have been considering retiring the current one while it still works to use for creating Mythix. As of yet, I've been too shit scared to even plug the thing into a computer (worried it would cock up with drivers or updates or whatever) to try and sideload any games or play with the dev features...going to need a "work" headset eventually (If I can ever get that far 😭🤬).
Anyway, it didn't take too long before the battery barked and I had to quit. Got some lunch and then hit the usual wall. I put on a documentary film about two Swedish girls working at a hotel bar in rural Australia but then crashed out pretty hard.
Was only out for about half an hour or so, though, and I woke up and watched the rest of the movie. Honestly, it was pretty tough to watch, very awkward and lots of not-so-attractive fellas trying to get in their pants all the time...long story short, the whole thing did not go well for them; one of the girls even ended up going blind! 😱
Felt relatively worthless having slept and watched a movie, so I did do some chores and got the dishes cleaned and the garbage out; not much, but something. Jumped in the shower and then decided (woah, don't have too much ambition) to play some more Arcaxer before Wenche finished with work.
When she was done with work, she made us some pasta with steak sauce for dinner and we watched Zoolander 2, which I'd thought I'd seen but hadn't.
Got the WombPlay challenges actually completed after the reset (got a decent chest today) and got ready for bed. While the movie was alright, I couldn't fight it and fell asleep well before it was over.
[Woot! Almost thirteen hundred words and one minute to spare! 😁]
---
Splinterlands:
Well, I can say that my Splinterlands rental income was stable for today. Unfortunately it was stable in a lowered state and I only pulled in $1.1, same as yesterday. 😭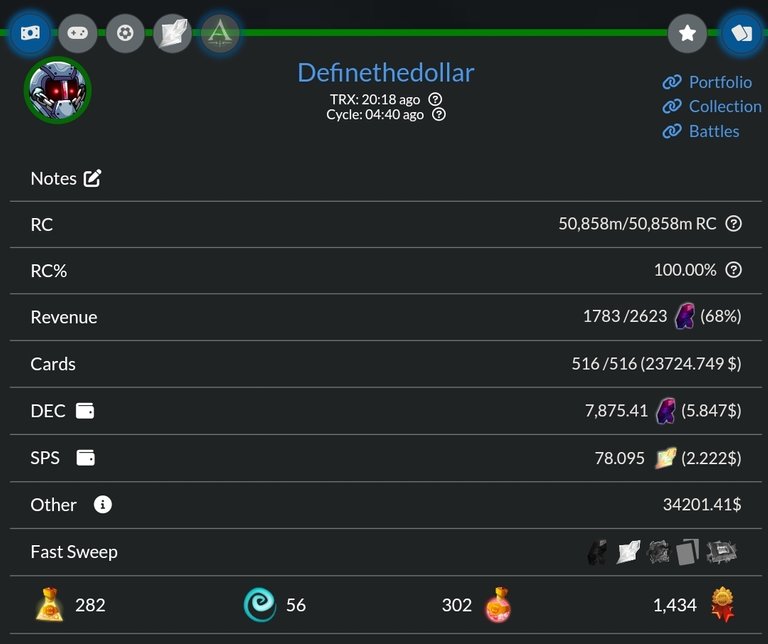 Claimed my SPS interest, paid the rental fee, and left the rest liquid for the third day...seems like it only took me three days in the past, but that rental fee takes a bite out and it's closer to four or five days now. 😡 Still, another day or two and I should have a little extra liquid to play with.
dShitty:
We're not talking about a matter of days any more, now we're talking weeks and even months of this zero SIM nonsense. In all the time I've been involved with this have I ever sold anything? No. I've been the ultimate sink and want to continue to build Solairitas' SIM holdings for the passive income, so have zero desire to do anything other than continue to be a sink, and yet, do they make good on the daily, nearly 400 SIM they said I'd get when I bought the cards? Nah. The game has "evolved."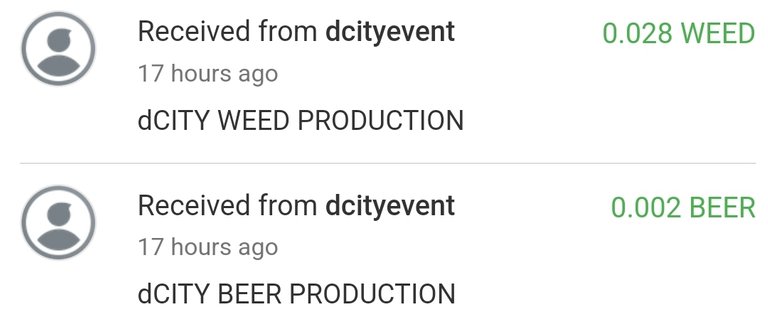 RS:
Seems like it was a one mission day on Rising Star today, pretty sure anyway, the days blurr together when nothing happens. One thing was for sure, my Ego was at one percent already again, so I'm running a lesson to get it back to zero.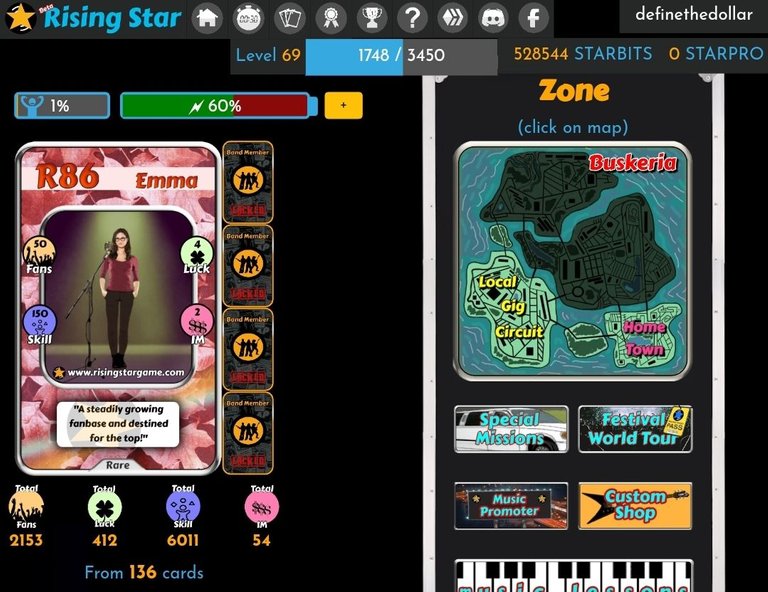 HK:
Let me suck a few more words out of this game so I can say I at least got something out of it. 😛

GLX:
Had a little more pullback in the price of GLX again today but I still ended up slightly over three HIVE for my forty. 🤑 Staked up the rest, as usual, but I'm starting to feel like I'm pulling out significantly more than I'm staking (was about half and half before), so it's bothering me enough that I may have to adjust that forty down.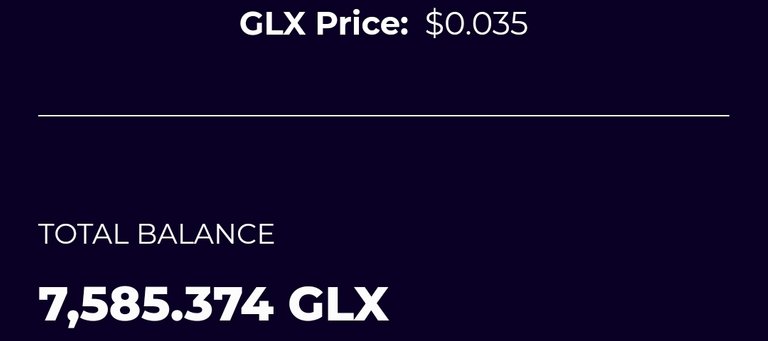 WOO:
Seems like the delegation rewards were closer to 250 before than they have been lately, but regardless, I just keep trying to build up my stake.
Didn't get any mining rewards today either, but that's been the case for a long time (still kind of wish I hadn't ever gotten any...I wasn't disappointed about it when I had no expectations that I might get any). But hey, a chance is a chance.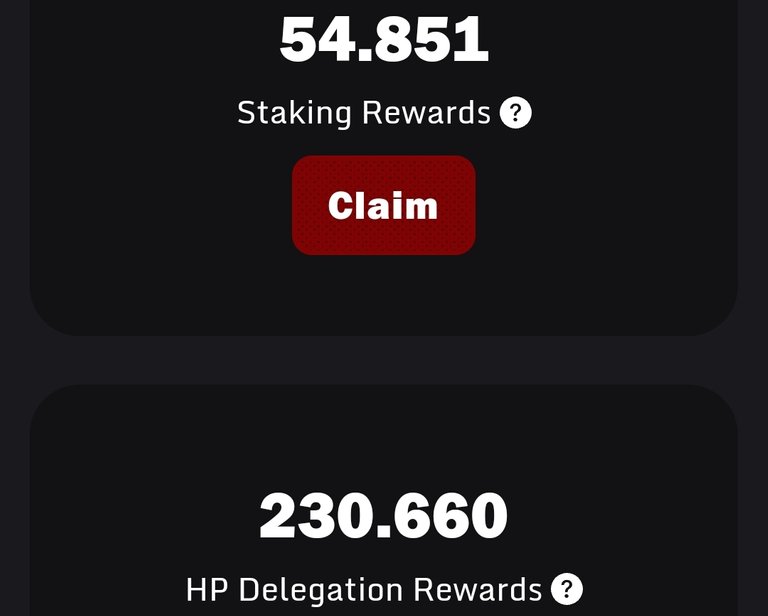 Definitely lost my itch here, though. Just waiting to see if I even get the land I paid for weeks ago (plenty of other things to spend funds on anyway).
---
Average Last 7 Days: 10,365
Lifetime Average: 14,446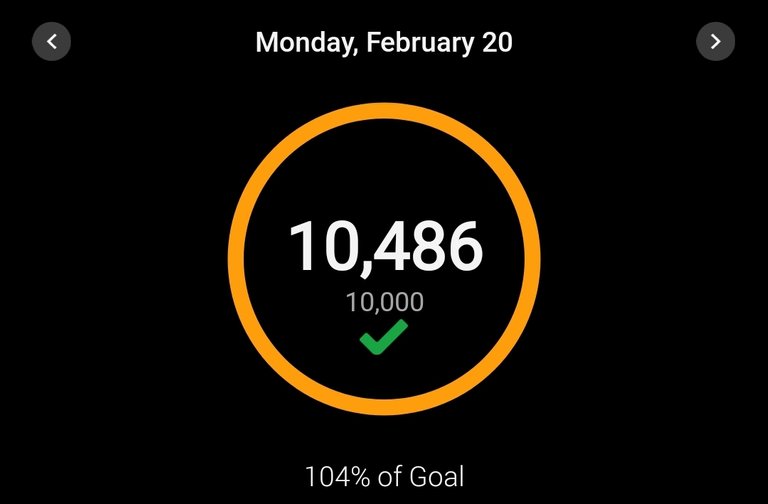 10k per Day Streak: 134

Longest Streak: 204
Distance on shoes: 1310.10 km
Distance on hikers: 67.07 km
#AutomaticWin Tally: 425
#AutomaticWin Streak: 0
Longest Streak: 53
#TripleTen Tally: 118
#TripleTen Streak: 0
Longest Streak: 7
#DoubleDay Tally: 236
#DoubleDay Streak: 0
Longest Streak: 37
Highest Floors: 120
Highest Daily Steps: 41,528
Zombies evaded: 0/0
Mindfulness Diary:
Health: 90%
Satisfaction: 85%
Energy: 90%
Productivity: 60%
---
Referrals: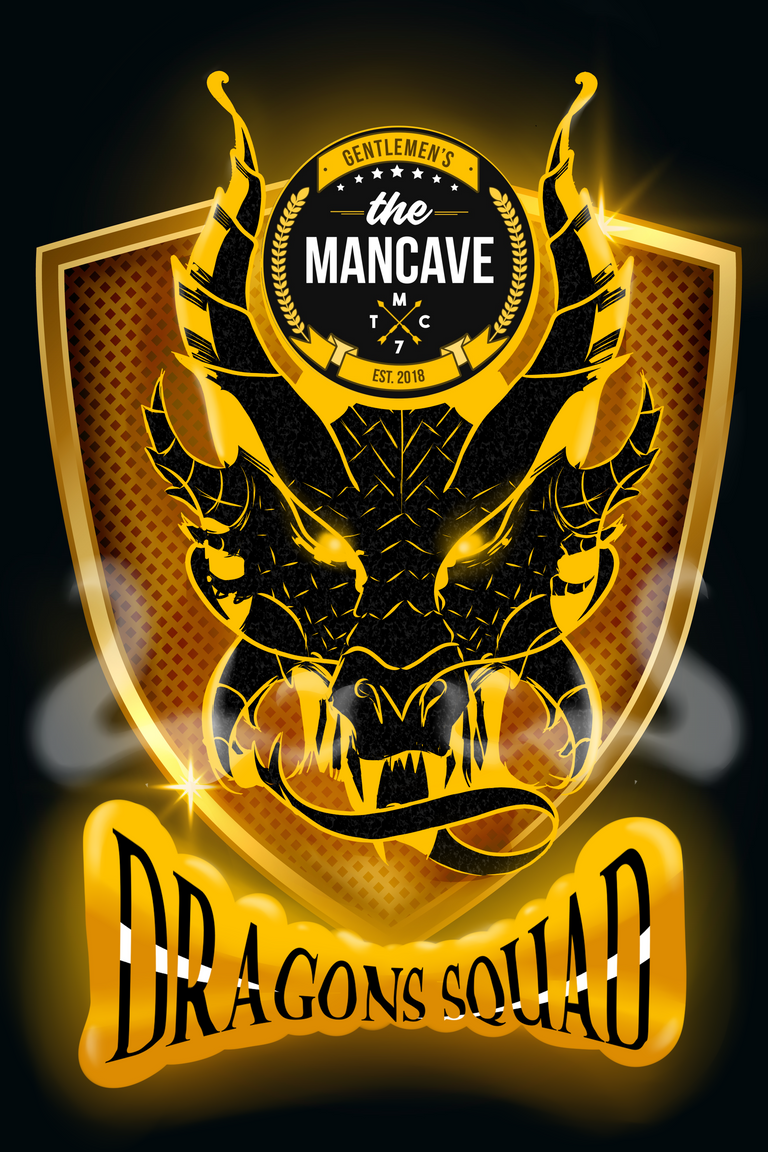 Power up and Hive on!
---
---