Feb. 21, 23: Routine, Teaching, Quest, TV, and Games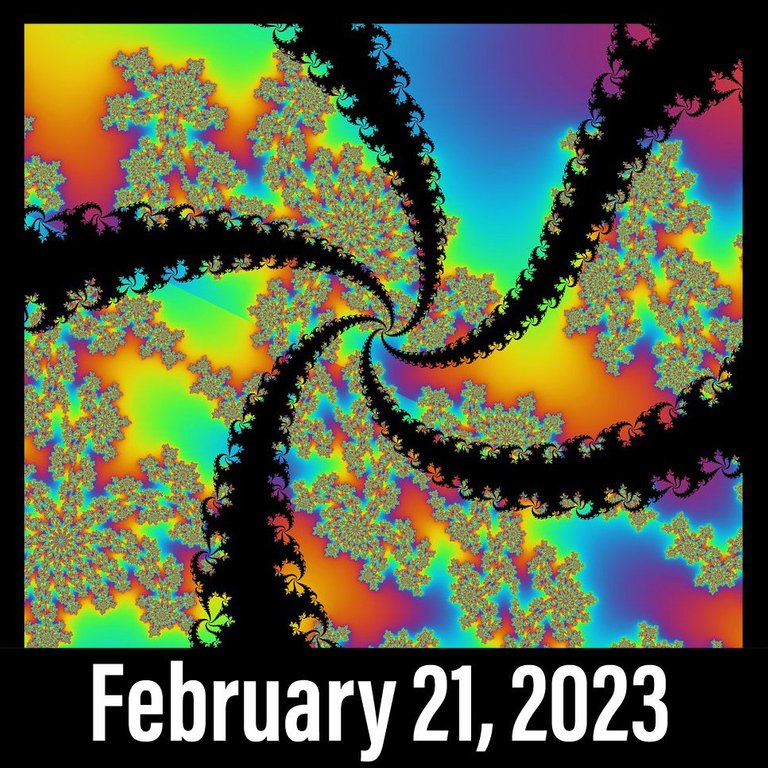 [I'd thought I'd gotten a decent start on this post early enough this morning, and I did have the base skeleton done, but I got distracted and now I'm looking at crunch time to try and get done before the Pimp meeting this morning. 😯 Been fighting with the internet most of the morning too, but it seems that it was the router (which is unusual, it's nearly always reset itself) and all it took was a power cycle.😡]
Believe it or not, I think this was actually the second night in a row that I made it through the night (more or less) in bed! 🤯 I was up a couple of times, but made it from nine to five for a good eight hours. Didn't drag too bad today, but a Red Bull between classes does tilt the scale.
Did all the usual morning stuff, got caught up on Discord and emails, did some curating, shifted tokens, and checked on the crypto markets.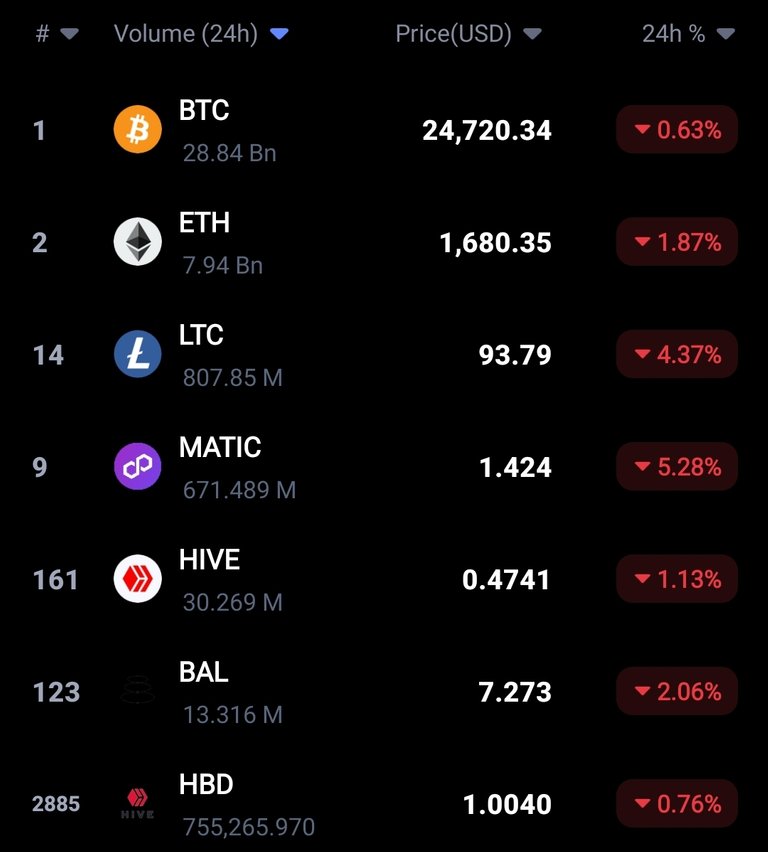 Not looking quite so hot today, plenty of red and that five percent on LTC and MATIC definitely hurts. Seems like BTC has gotten rejected pretty nastily from $25k and HIVE from $.5, but rumor has it that China is buying like crazy, so we'll see if that continues and we rally or if they pull the liquidity back to try and catch some lower prices.
As usual on Tuesday and Thursday mornings, I mostly focused on getting my post done and scheduled by eight (two hours earlier than other days) and was actually able to get in shower on time today (instead of the usual five to ten minutes after eight).
Got everything ready for Calculus class and today we started off by proving the derivatives of exponential and logarithms of any base. The proofs are pretty slick, so don't take all that much time, and I probably could have (should have) done them last class, but regardless, we got those now.
My main goal for today was actually to cover the Product Rule and we derived it from the limit definition of the derivative. Spent the rest of class, really, just drilling a bunch of examples (although I couldn't help myself, since it's so easy to prove with the Product and Chain Rules, we derived the Quotient Rule as well, but I saved the practice for next class).
We did products, we did products of chains, we did chains with products in them and variations on those with trig functions and transcendentals and polynomials (basically every iteration I could think of, some of which were pretty long and involved) but even then, we ended class about half an hour early. 😯
Killed some time messing around on Discord and watched a little YouTube and then snagged my lunch and headed in for afternoon class.
The drive in was fine and I was there and set up a good ten to fifteen minutes early. 😀 I'd remembered that I'd totally forgotten to cover The Boundedness Theorem when we looked at convergence of sequences, so I backtracked a little and started class by talking about that.
After that, we played around some more with geometric series representations of rational functions and saw that given our knowledge we're actually already able to determine the intervals on which the series will converge (its domain). 🤓
Then we looked at our primary goal for today which was the Integral Test and p-series. We'd actually done most of the hard lifting for that a few classes back, so we were already armed with the knowledge of when the improper integral converges and all we had to do was link that behavior to p-series to conclude their convergence.
Ended class just about on time, stayed a bit after with a student who was unclear about what we covered today...that was fun, I love seeing that light bulb moment when it clicks 😁🤓, and then headed home.
Got home, got my comfy clothes on, and still had some time before Wenche was done with working so I jumped into VR and played a bit of Arcaxer. While I have made a lot more progress from where I was stuck before, I got to a level that's like a hardcore platforming section and I got frustrated with it and quit...was only a few minutes left before Wenche got finished, so wasn't a big deal.
She made us turkey tacos for Taco Tuesday dinner tonight and we pretty much did the usual and chilled watching the tube. We watched Deadpool, the first one. I'm absolutely sure I've seen it, I thought multiple times, but I didn't remember any of it and it was cracking me up all over again. The Deadpool movies are fucking fantastic, near perfection. 👍😂
Got ready for bed fairly late and worked on the WombPlay challenges before falling asleep watching some Marvel show that was more drama than anything else.
---
Splinterlands:
Got thirty more cents for my Splinterlands rental income today than yesterday, so that's better than the alternative, but still only looking at a dollar forty. 😢 Been a few days since I pulled out any DEC, so thinking I might do that soon...I don't expect it to be too much, but every bit helps.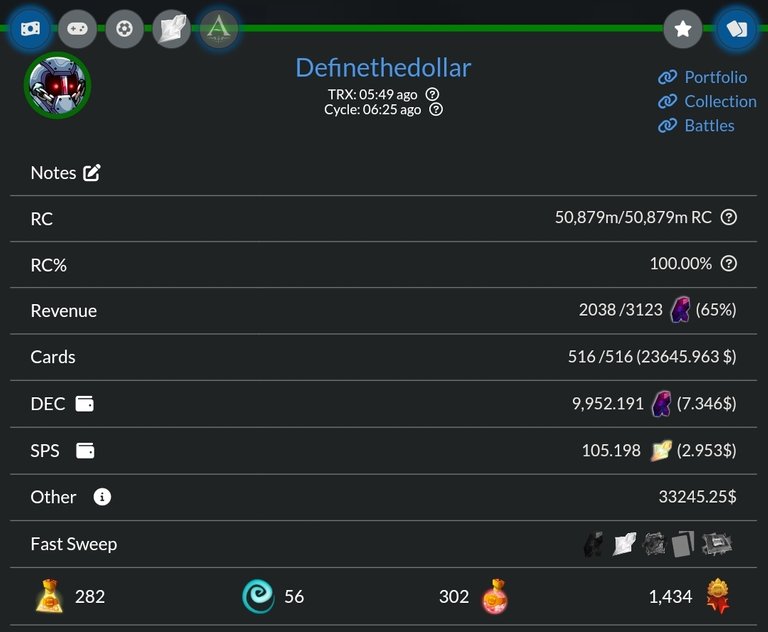 Claimed my SPS interest and, after paying the rental fee, I finally had a hundred liquid saved up. Time to swap! 🤑 Thinking, since I'm withdrawing SPS and probably DEC too, it might be time to pull out some vouchers as well; will have to check on that.
dShitty:
Ah, dShitty token dust, if it weren't for you I wouldn't know my city existed. Thanks for reminding me that I should have been paid, but wasn't. 👍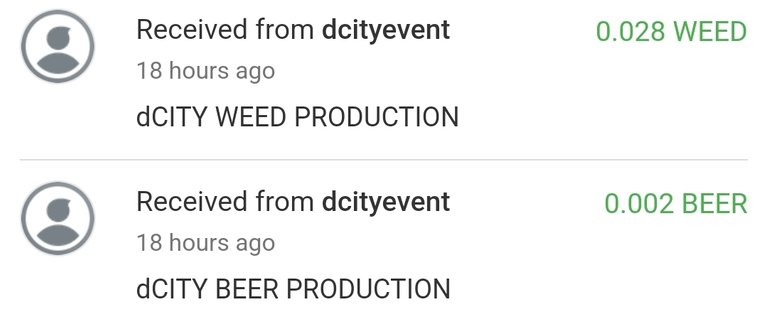 RS:
Seems like I had a nonzero Ego on Rising Star and ran a lesson, but I think that was it today. Got it back to zero, though, so on with missions it is.
HK:
I do suppose I really do need to fire up the computer here pretty soon and see about taking care of this...was hoping for some word about the ability to turn MOTA into something with any "value," but thinking I'm just going to have to accept that this shite was another dog and eat the loss. Can't win 'em all.

GLX:
GLX is still holding up in price relatively nicely. I got just slightly over three HIVE for my forty today, so not as much as it has been, but better than the 2.5 or so it was before. 🤑 Of course, staked up the rest, hoping for the cookie now and the cookie later.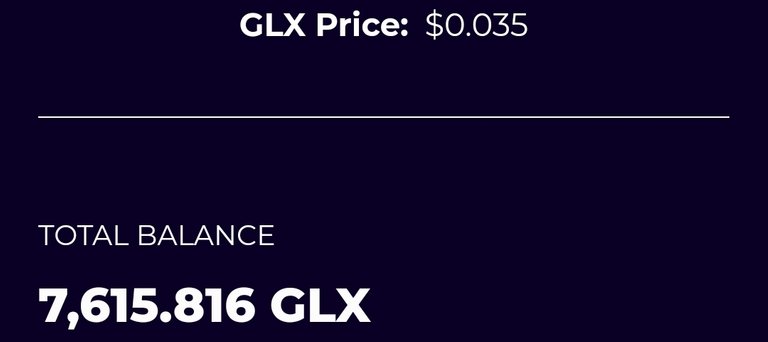 WOO:
Claimed my stake and delegation rewards for today and they're looking pretty stable. Mining rewards were stable at zero as well, but there's the whole four I get for holding packs too...not sure where I'm at with this one right now. Semi-sour? I still have faith, but it's been seriously shaken, as I've said.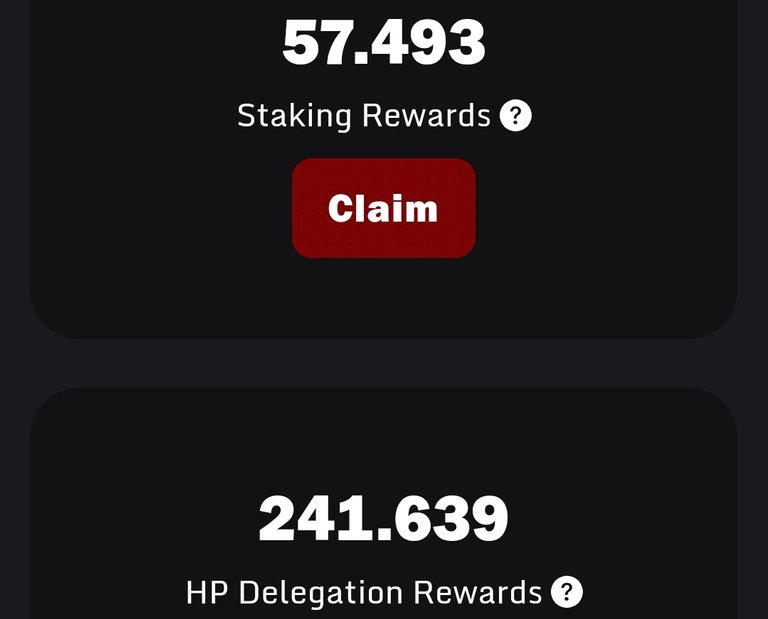 Booker shared a gif in the Pizza Discord that someone had made making light of the total shitshow that has been the land sale...I get the idea, and good on ya' for being able to laugh at yourself, but it kind of felt like salt on an open wound to me. I held my tongue, though (well, until just now 😜).
---
Average Last 7 Days: 10,346
Lifetime Average: 14,443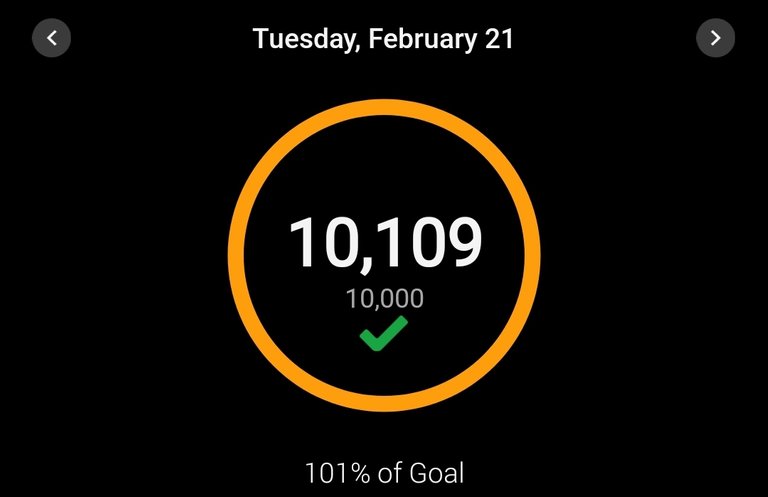 10k per Day Streak: 135

Longest Streak: 204
Distance on shoes: 1310.10 km
Distance on hikers: 67.07 km
#AutomaticWin Tally: 425
#AutomaticWin Streak: 0
Longest Streak: 53
#TripleTen Tally: 118
#TripleTen Streak: 0
Longest Streak: 7
#DoubleDay Tally: 236
#DoubleDay Streak: 0
Longest Streak: 37
Highest Floors: 120
Highest Daily Steps: 41,528
Zombies evaded: 0/0
Mindfulness Diary:
Health: 90%
Satisfaction: 87%
Energy: 91%
Productivity: 80%
---
Referrals: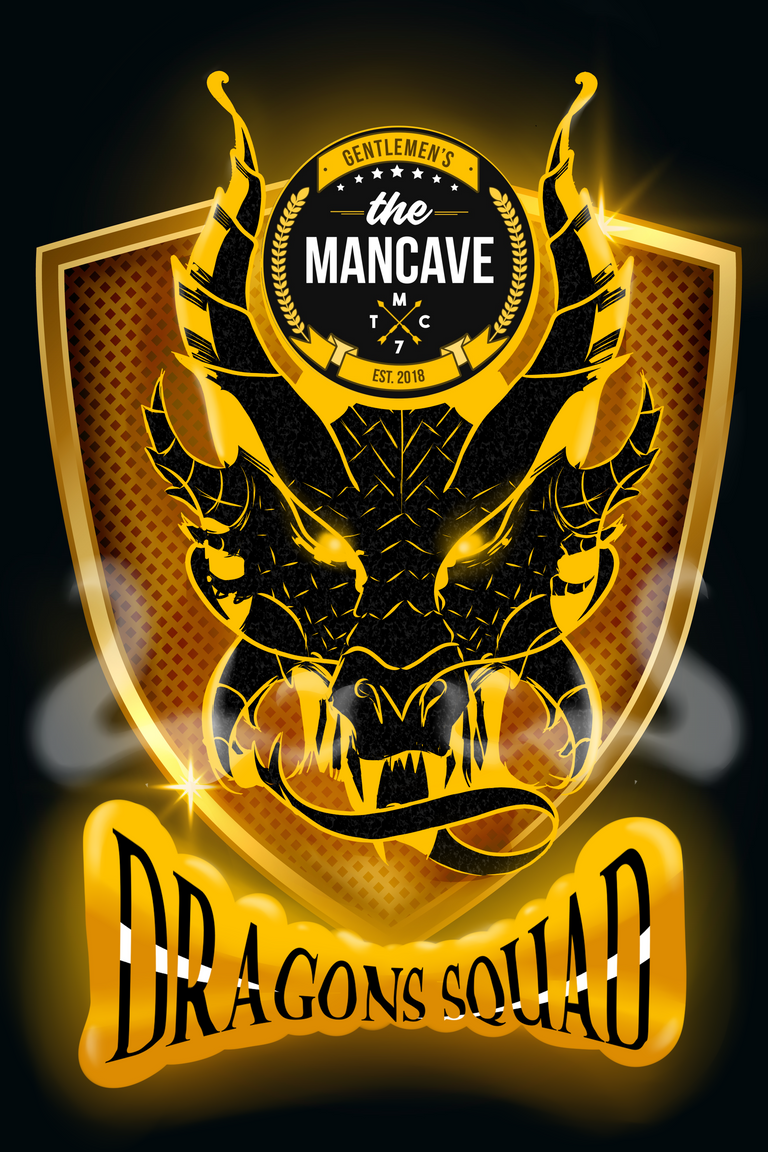 Power up and Hive on!
---
---