Feb. 24, 23: Routine, Quest, CCCEO AMA, Burn, TV, and Games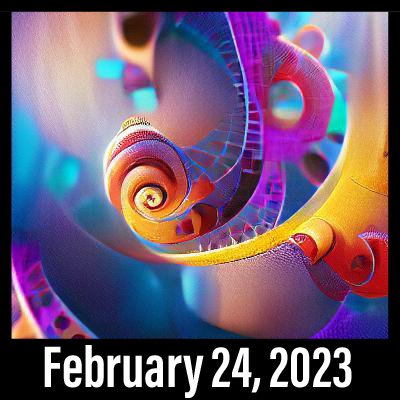 On a pretty solid sleep schedule lately, been more or less nine to five thirty. I just wish that pattern didn't include getting up in the middle of the night, making the couch into a bed, and trying to get back to sleep. Still, got nearly nine hours, sonit was surprising that I kind of dragged and crashed out for a while in the afternoon. 😢
Can't think of too much interesting happening during the morning routine, just all the normal stuff. Of course, as part of the deal, I went and checked on the crypto markets.
I bit of half and half...some red, some green. That three percent on MATIC hurts, of course, but I like seeing that HIVE candle up to fifty cents. 🤑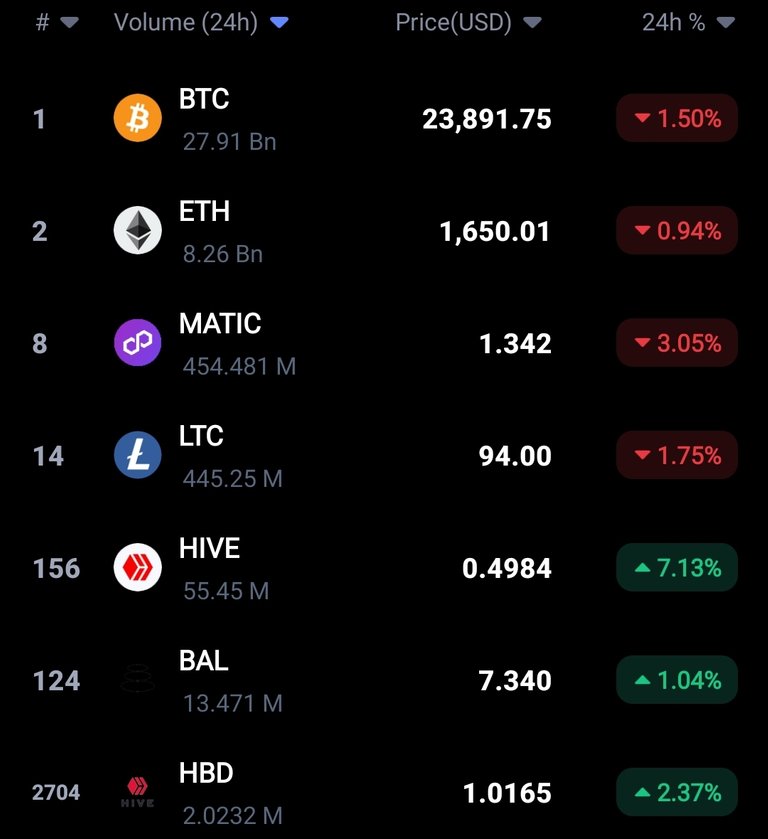 HIVE got pumped all the way up to fifty-five cents, though...fifty would have been nice, but fifty-five is too fast and we've clearly and obviously got a dump coming. I wouldn't be surprised if we hit forty cents in the next couple days. 🤬😡
It's not like some new game took off or there was any major upgrade or BTC was rallying or any reason whatsoever for the price to go up ten cents, so it seems pretty clear what's going on (again).
Got my post done and published, although now that I think about it, I don't think I finished it properly; it was like fourteen hundred words or something anyway, so it was alright.
Dinked around for a bit cleaning up in the kitchen and got a shave (was lookin' shaggy) and then hopped into VR for a while. I've sort of lost my motivation to play Arcaxer already, since I'm stuck at that second boss and my only real option is to reset the tower and grind it all over again. 😤😢
I tried Moss II again, but realized I had already completed it, and so jumped into Star Wars PinballVR and played the Classic mode on a table I hadn't played in that mode. I'm still sort of confused, after all the playing I've done on that, I still haven't gotten a single table upgrade, but it might be that I've been playing in Arcade mode instead of Classic, not sure, but giving it a try.
Quit out, got some lunch, and then absolutely hit a wall. The internet has been out for over a day, but luckily the phone internet has been working well (and we have "unlimited" data now so we don't have to worry about it), and I put on some science YouTube videos and zonked out for an hour or so.
As usual when I get up after a crash like that, I absolutely crave something sweet, so I got an early dinner of a couple of bowls of cereal. Wenche had an appointment after work, so I had to fend for myself today anyway.
Headed over to the THGaming Discord server for the CryptoCompanyCEO AMA that was scheduled for today and now that that's the third one I've attended, I think I've got my head solidly around it.
I did clarify that the minimum SQM for a presence in the game is 4 (a two by two plot), so that's cool, I already have that much for Solairitas; thinking about nine for at least a three by three...that's about fifty dollars, seems reasonable. 🤔
Still not exactly sure what to do with the token/bonus side of it since SOL is indivisible and represents the Project's vote percentage, so I can't really just give it away. I could, possibly, fund it with PIMP or THG or something, though. ☀️
Once that was finished up, I was still hungry, so I got some crackers with cheese and summer sausage. I still had some daylight left (and I felt like I hadn't really done much all day), so I decided to suit up and head outside to take care of the pile of cardboard in the garage that had accumulated over the winter months and was blocking the door and as tall as me and to assess the storm damage properly back there.
It wasn't terrible, no damage to structures that I could see, but there were several more large limbs down back behind the garage (one that had hit the back which explains the "bang!" we heard) that I hadn't seen.
I gathered up most of the big stuff that had come down and piled it up with all the cardboard and newspaper until it was to the point that I thought trying to lift those massive limbs on top was unwise and then set it on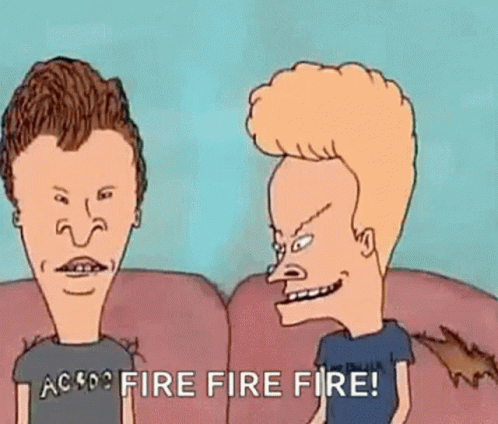 Can't particularly say it was much of a "blaze," a lot of the branches were still covered in ice. I figured the cardboard burning would melt it off and dry them out (and it did somewhat) but the water snuffed a lot of it out, so all the cardboard is gone and like half of the pile of branches...had hoped it would shoulder and continue through the night, but we got snowed on, so that didn't really happen.
The internet was still out when Wenche got home and I'd gotten ready for bed, so (no streaming) we put Men in Black III in the DVD player. I honestly don't think I've ever made it through that whole movie, and today was no exception, fell asleep about halfway through. No spoilers! 🤣
---
Splinterlands:
My Splinterlands rental income just can't seem to get back above two dollars, even with a spike in the price of HIVE. 🤬 Actually, it fell by ten cents today to a dollar seventy...I swear there's some setting that got tweaked that's cut my income in less than half; I simply don't know. 🤷‍♂️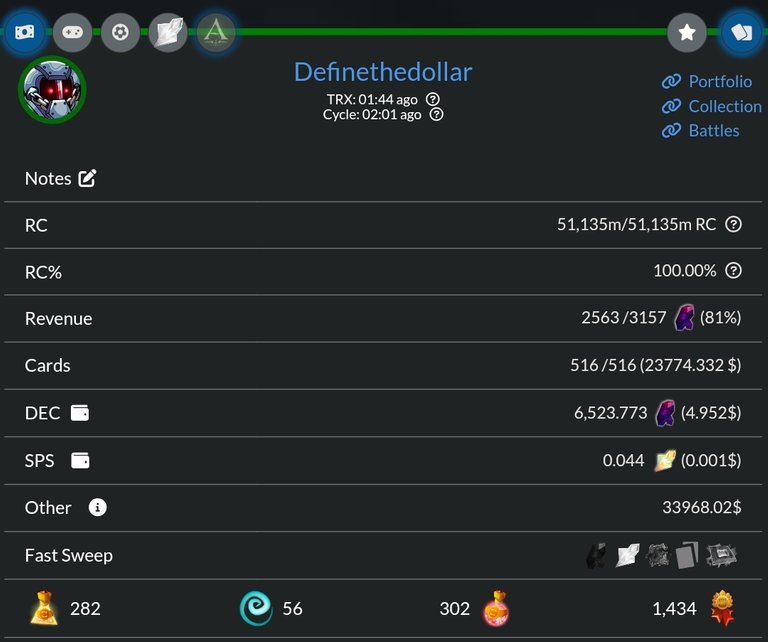 Claimed the SPS interest for the day, paid the rental fee, and staked the rest. Fairly certain today was the second day of staking, so I guess one more and then start saving up again.
dShitty:
Woah!!!! Holy crap!!!! Stop the presses!!!! 😯🤯 dShitty actually paid a single, solitary SIM...I didn't think it would happen, but we're in the money now, my private island is secure...one SIM per month, invested in a broadly diversified portfolio with a heavy risk bias, yup, looking good. 😝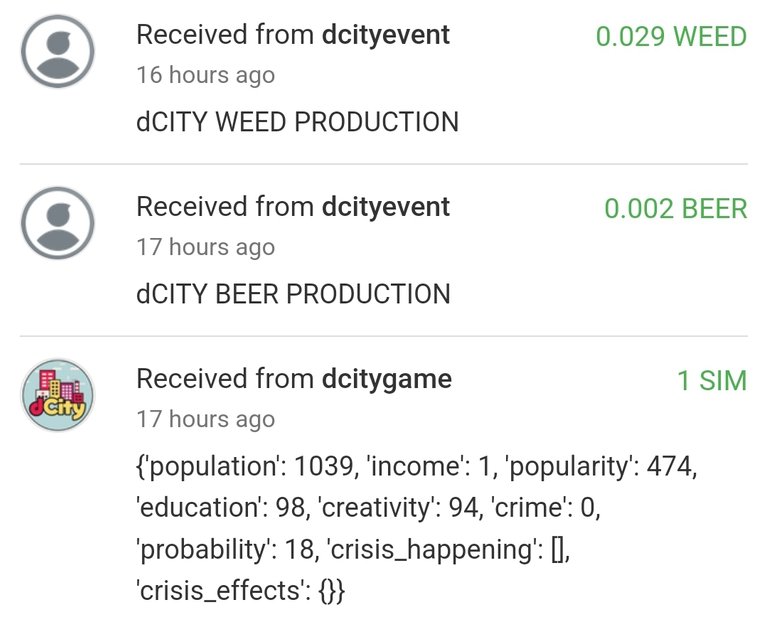 RS:
Pretty sure it was a one mission day today on Rising Star. I might have run a lesson and then a mission, but I'm not sure. What I do know is my Ego is still at zero, so I'm keeping on with missions for now.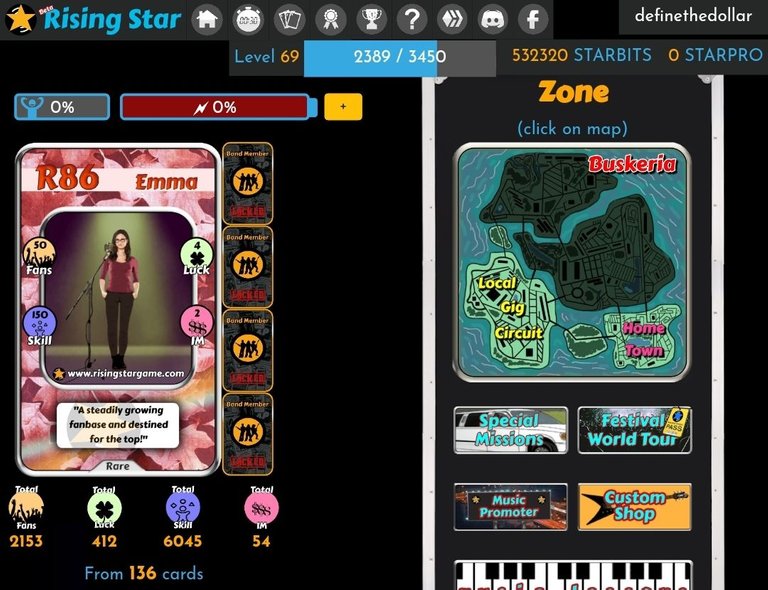 HK:
Believe it or not, I took a brand new picture for today. Wow. It's not that my balance has changed significantly or anything, just for shits and giggles. Why not? Actually gives me something to talk about in regard to this game.

GLX:
My HIVE income from GLX took a bit of a hit today in that I only took out thirty-five instead of the forty I have been. Still, close to three, though, so that helps; particularly since I went on a spree yesterday and have been scraping the bottom of the barrel.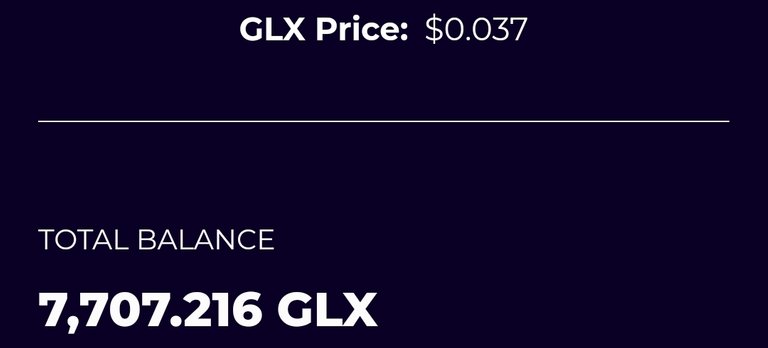 WOO:
Claimed my stake and delegation rewards for today as usual. No mining rewards, also as usual, and I got the four from the airdrop. I think I have enough staked now to fully upgrade a city, but not quite sure any more whether or not I'm going to bother with it.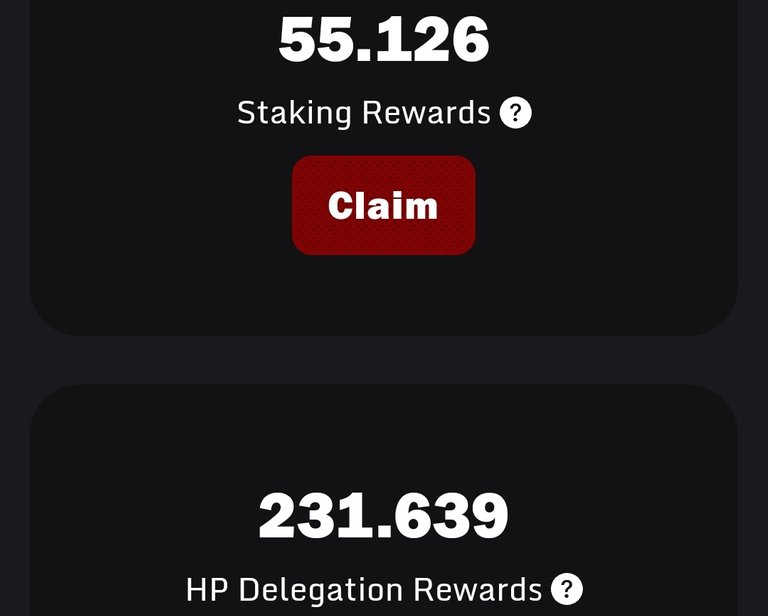 What do you know? I guess the land sale is finally going through [now that HBD has fallen two percent below the "peg"] tomorrow. Not a word for more than a week and then less than a day's notice, pretty cool, cool cool cool.
I'm not really hoping at all for two lands any more...might just speculate on the one, not bother spending the time and funds to upgrade it only to be disappointed with how little income it actually makes, and instead just waiting, hoping for the price to rise and sell it off. (Sour grapes? Maybe.)
To be honest, at this point, I kind of just want to get my HBD back instead of the land; I really don't think they're going to be able to match the twenty percent savings interest, especially not for just sitting.
---
Average Last 7 Days: 10,311
Lifetime Average: 14,435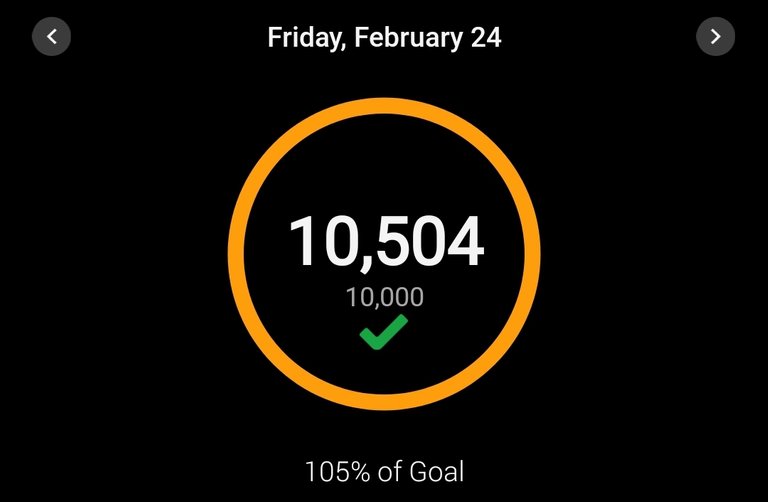 10k per Day Streak: 138

Longest Streak: 204
Distance on shoes: 1310.10 km
Distance on hikers: 67.07 km
#AutomaticWin Tally: 425
#AutomaticWin Streak: 0
Longest Streak: 53
#TripleTen Tally: 118
#TripleTen Streak: 0
Longest Streak: 7
#DoubleDay Tally: 236
#DoubleDay Streak: 0
Longest Streak: 37
Highest Floors: 120
Highest Daily Steps: 41,528
Zombies evaded: 0/0
Mindfulness Diary:
Health: 90%
Satisfaction: 87%
Energy: 90%
Productivity: 82%
---
Referrals: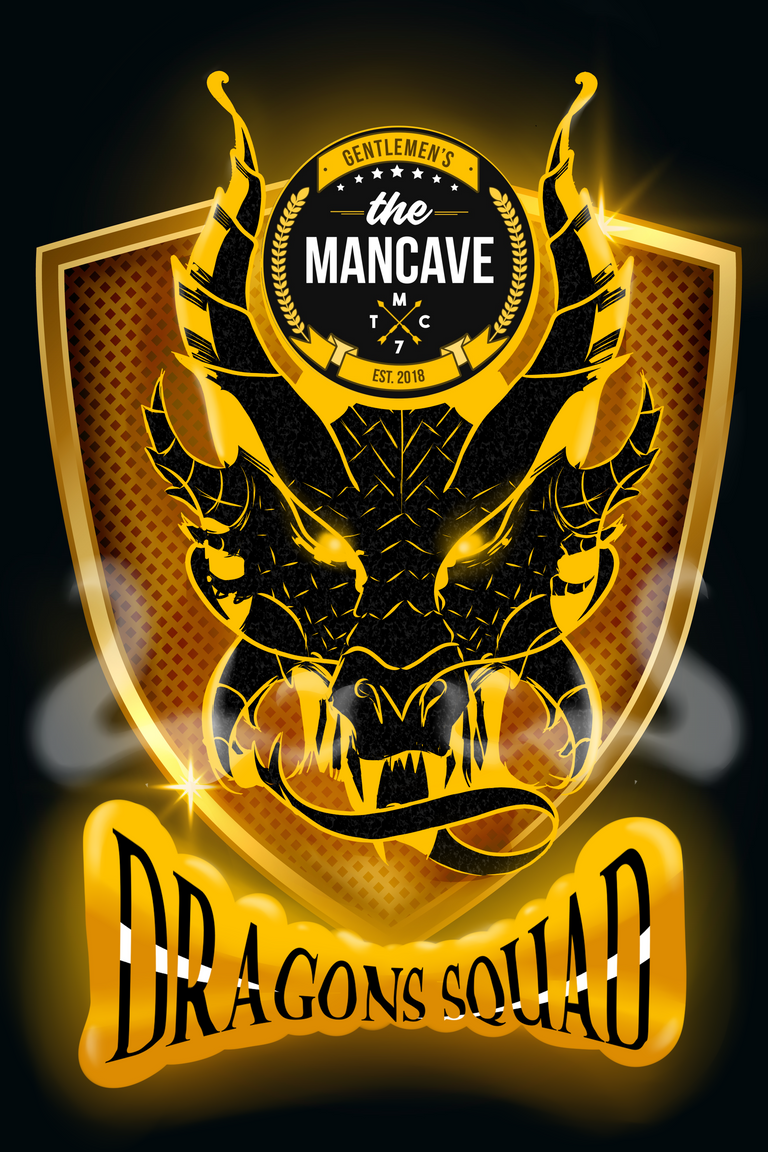 Power up and Hive on!
---
---