Feb. 28, 23: Routine, Teaching, TV, and Games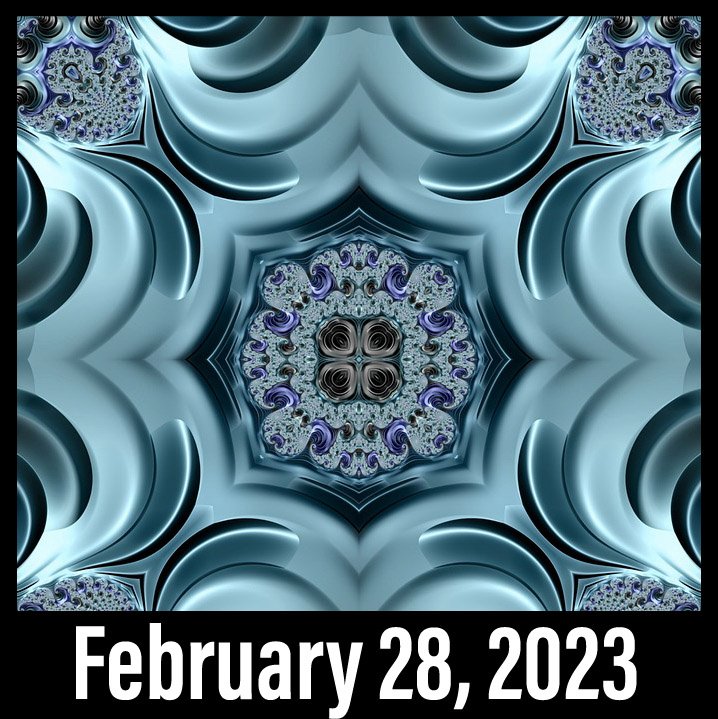 [Been since Thursday and we still don't have any internet. 🤬🤬 They keep telling us that the technician is on site and it should be restored in a few hours (since Sunday), then another representative says either no ETR or in a couple days. 😡
I think it's the being jerked around that upsets me more than being without service - and it pissed me off even more that we have to call them to get any bill credit. They know the service is out and they know they're charging us for providing a service they aren't providing and yet we have to call and sit on hold and complain?
I mean, yeah, I can see that they'd try and worm out of it (making the false assumption that people don't mind if they didn't call, because it benefits them to do so) but seriously...crud, got PIMP meeting this morning and I'm behind on this post, only got an hour left. 😲]
Actually got to bed quite late last night, nearly ten, got up around two or so and moved out to the couch, and then slept through until about quarter to six for just about bang on eight hours for the night. Felt alright tiredness-wise and a Red Bull between classes didn't hurt either, but my throat and sinuses were still really bothering me today, not as bad as yesterday, though, so that's good.
Had to give the morning routine a bit of gas and while I did get most of the usual stuff done, once again I needed to focus on working on my post to get it done by eight. I came close-ish, struggled a little with my word count, but did get it scheduled and got in the shower 🚿 at ten past eight.
I checked the crypto markets, of course, and we got some more reds but not by much, so we're kinda' in a holding pattern. HIVE did break below $.45, but not decisively, so my call of $.4 may still prove to be wrong.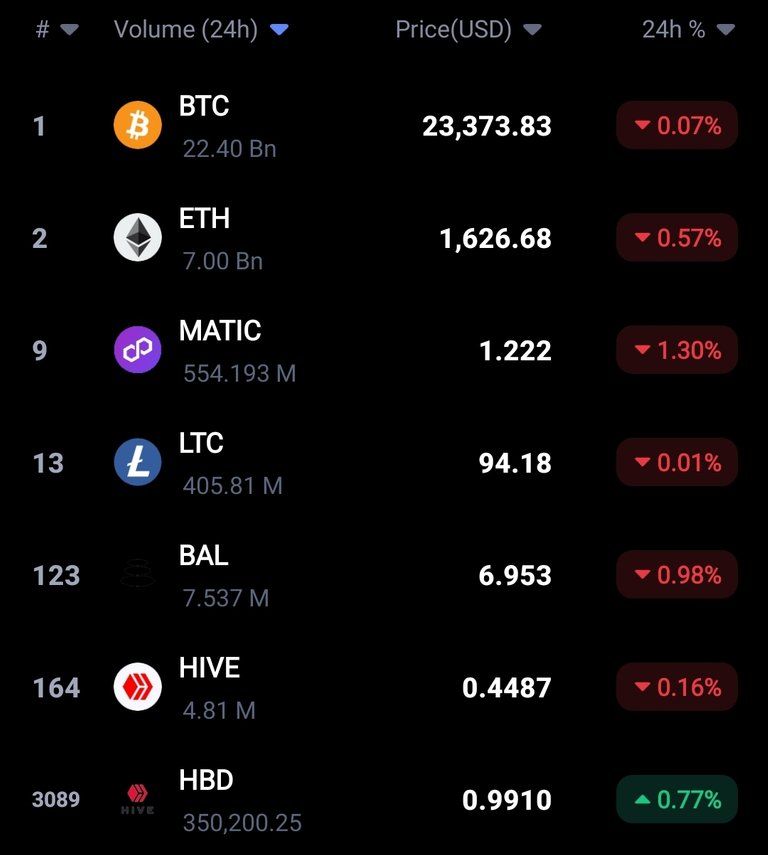 For Calculus class this morning we sort of started shifting gears a little bit. At this point, we've derived all the basic rules and there's (theoretically) nothing I could possibly throw at them that they couldn't take the derivative of. That means that we can start looking at how to actually apply the operation to glean useful information.
As a start we looked at the first and second derivative tests and defined intervals of increasing and decreasing as well as intervals of concavity (basically analyzing the hell out of a function) and saw how we could use that information to accurately graph the function without any other knowledge. 🤓
Finished up with class exactly on time this time and then got my lunch and got ready to head in for the afternoon class. The drive in went smooth and despite getting on the road a few minutes late, I was there about fifteen minutes early.
We'd missed last class because of the ice storm, so I gave it a little gas today and we looked at Alternating Series and Telescoping Series quickly and then we looked at the Limit Comparison Test (which was the primary goal for today's class).
We practiced a bunch of examples and I started to see some eyes roll, so I called it early, but only by a few minutes. The drive home was smooth as well and I got home and got my comfy clothes on shortly after four. [Just realized that we have Spring Break next week! 😮😀🤩]
I had an hour or so before Wenche was due to be home and I was tempted to play some Quest, but I dinked around on Discord and played some WombPlay games instead.
When Wenche got home, she made us turkey tacos for Taco Tuesday and we put on a couple DVDs since the TV still doesn't have an internet connection. 😡
We watched Night at the Museum, the third one I think. 🤔 I'm fairly sure we'd watched it, but I didn't remember any of it, so it was fun to watch either way.
I got ready for bed after that was done and then we put on Lego Batman. I worked on my WombPlay challenges after the reset, but I didn't make it very far into the movie before I zonked out.
---
Splinterlands:
Well, three dollars a day was too much to ask, I suppose. Got one day, which was nice, but my rental income fell all the way back to a dollar ninety for today. 😢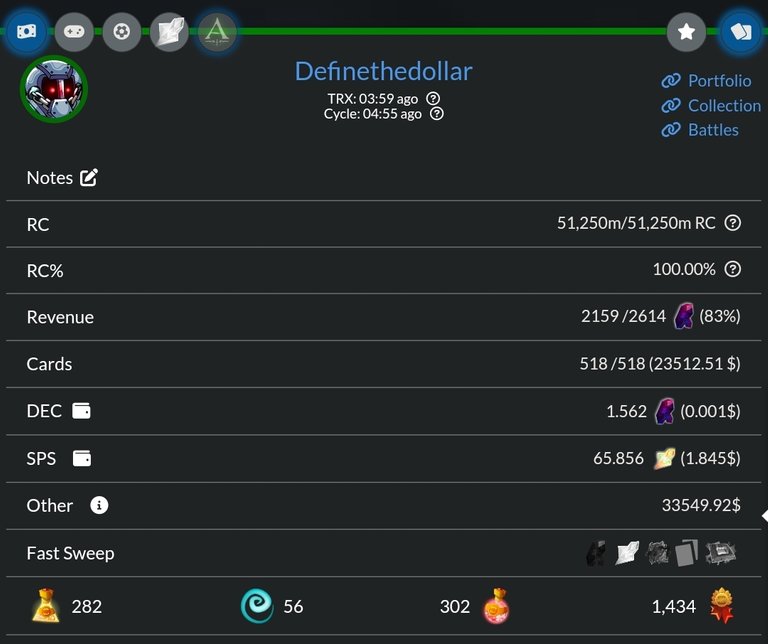 Claimed my SPS interest for the day, paid the rental fee (which was still pretty darn high, but at least a relief compared to the last couple), and left the rest liquid still saving up to swap out eventually (looking like two, maybe three more days...that fee is killing my savings rate).
dShitty:
Aha! I knew that one whole SIM per day was unsustainable. Now they're not even bothering to make good on the token dust and dShitty, thereby, reinforces that its name is deserved.

I guess, to be fair, I did get two one-thousandths of a BEER token. In only five hundred days, I'll have one.
RS:
Pretty sure today was a one mission day on Rising Star. Somehow, though, my Ego is still zero, so I'm keeping on with missions for now (seems like I've said that before...in fact, so often that predictive text can complete the entire sentence on its own 😛).
My question to myself is: how is it that I've been playing this for ages and not made a single penny from it (rather spent quite a bit) and yet still keep clicking buttons with nothing happening? How do I not resent this as much or more than the others? I dunno.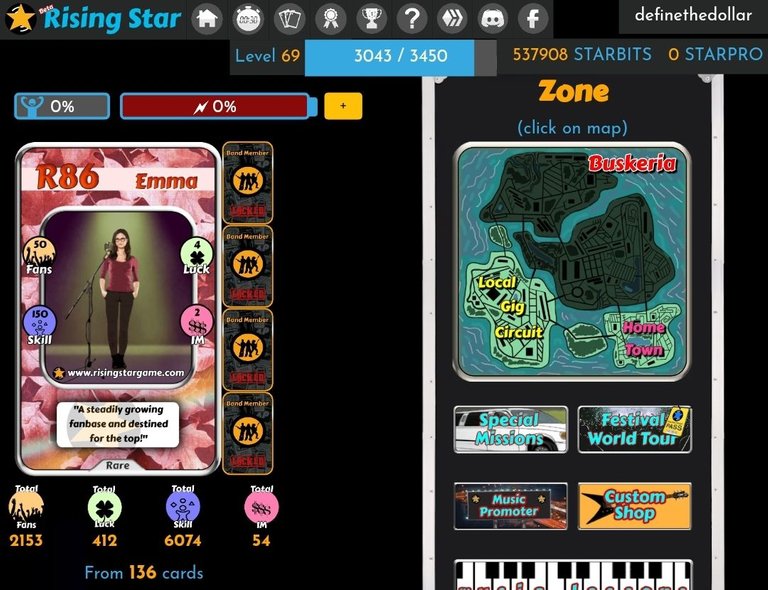 HK:
Speaking of resentment, there's HashKings...how long until BUDS gets abandoned? I'm taking bets.

GLX:
Swapped out thirty-five again today for just shy of three HIVE. Definitely helps, especially since it's all gravy. Staked up the rest, but it does seem like the daily income has continued to fall, now that thirty-five is more than half again.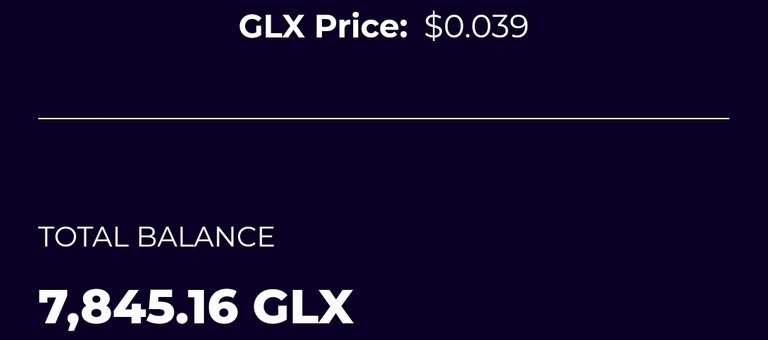 WOO:
Still have not been able to bring myself to open either of the land packs...been thinking a lot about it, but still back and forth. I did realize that selling them now would result in a two HBD loss, so that's sort of sucky, but I'm not meaning to sell them right now anyway, so I guess that's not all that important.
I'm further stuck in that, if I do open one, how am I going to upgrade it? I don't really want to pump more into buying WOO, but I don't want to power down what I've got and lose those rewards either (which are stable and known versus what may or may not come as income from the land).
Have to recognize that it would be costing me that loss in revenue on top of the HBD that I spent, so the hole is starting to look pretty deep; the land income would need to be pretty good to even make the difference up let alone pay back in any reasonable amount of time...the more I reflect on it the dumber I feel for messing with it.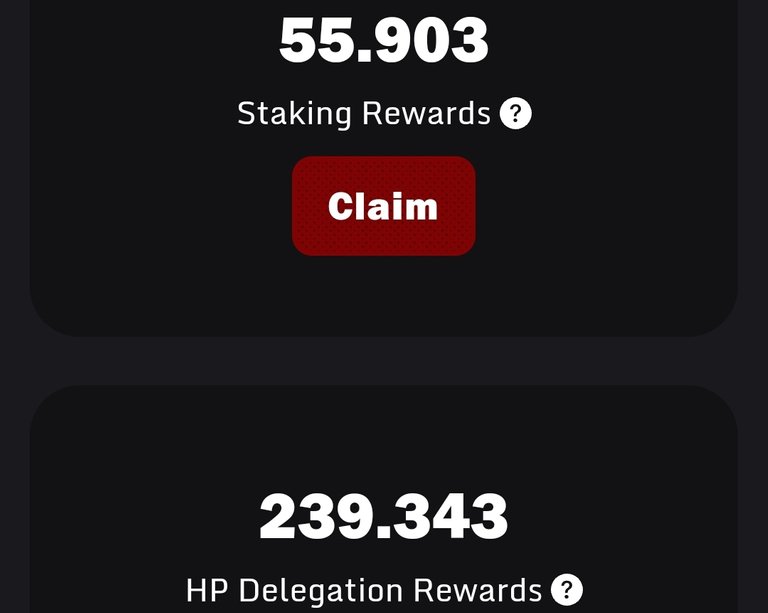 Claimed my stake, delegation, and airdrop rewards for today, but can't get out of my hoarding habit (the idea of powering down hurts - seems like a step backwards).
---
Average Last 7 Days: 10,515
Lifetime Average: 14,425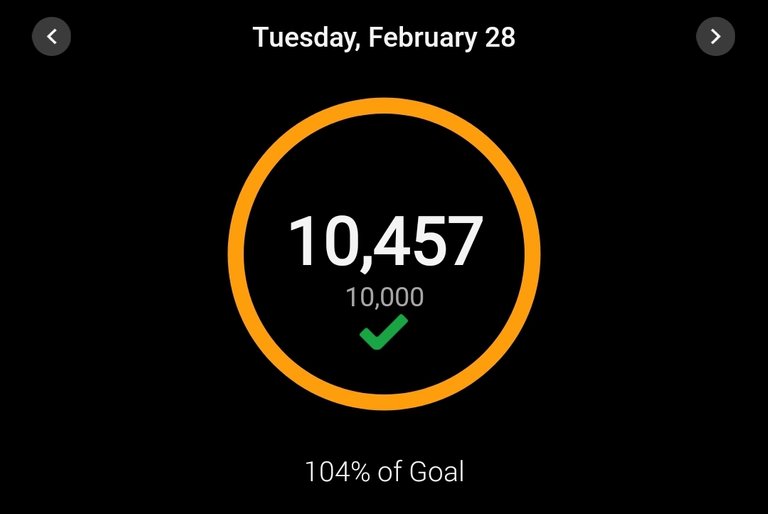 10k per Day Streak: 3

Longest Streak: 204
Distance on shoes: 1314.71 km
Distance on hikers: 67.07 km
#AutomaticWin Tally: 425
#AutomaticWin Streak: 0
Longest Streak: 53
#TripleTen Tally: 118
#TripleTen Streak: 0
Longest Streak: 7
#DoubleDay Tally: 236
#DoubleDay Streak: 0
Longest Streak: 37
Highest Floors: 120
Highest Daily Steps: 41,528
Zombies evaded: 0/0
Mindfulness Diary:
Health: 85%
Satisfaction: 85%
Energy: 90%
Productivity: 86%
---
Referrals: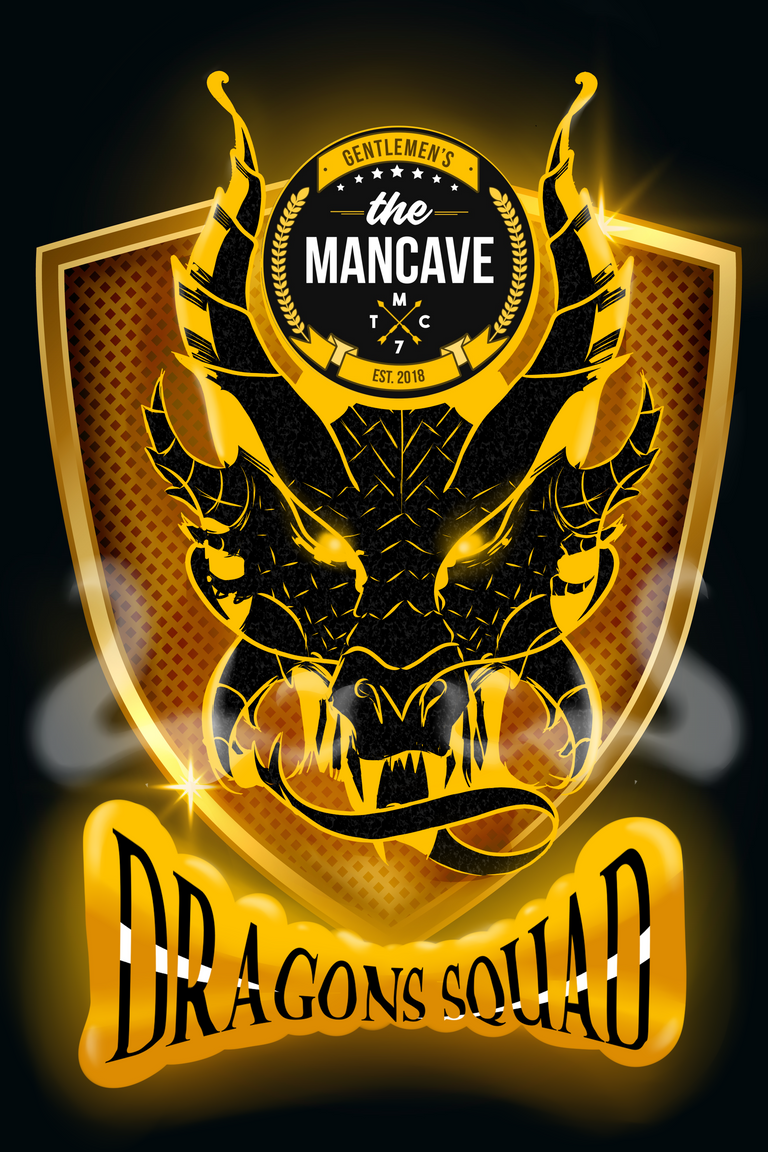 Power up and Hive on!
---
---