Feb. 3, 23: Routine, Oculus, Slacking, TV, and Games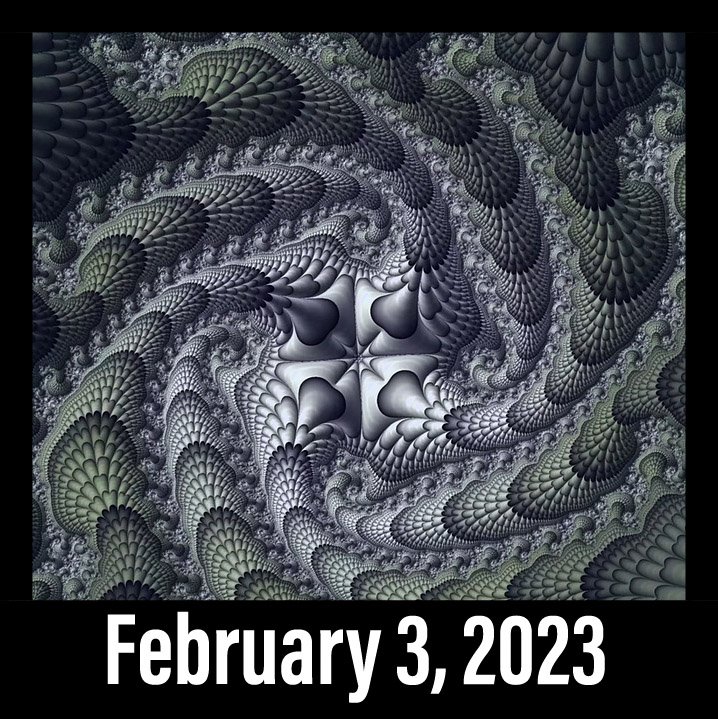 Not too bad tonight. 🥳 Got to sleep shortly before nine and made it through the night until nearly five thirty for a solid eight and a half hours. 😃👍 Still, I'm finding it incredibly difficult to get motivated for some reason (and feeling bad/guilty about it...people asked me about Mythix at the PIMP meeting and having to admit publicly that progress has stalled out kind of set me off), I even sort of dozed off for a little bit after lunch, but it's more of a malaise than actual tiredness.
Got a decent start on the morning routine and I went in and got caught up with the Solairitas stuff I was behind on (well, moslty, I still have no idea who sold five the other day...looks like I'm going to have to manually go in and compare the vote percent against the richlist and hopefully find it that way).
Otherwise, did a bit more token shifting than I have been, though didn't get both wallets completely cleaned up, got my email inbox cleared out, got caught up on Discord pings and did some curation.
When I went in and checked on the crypto markets, they were fairly tame with a moderate pullback petty much across the board.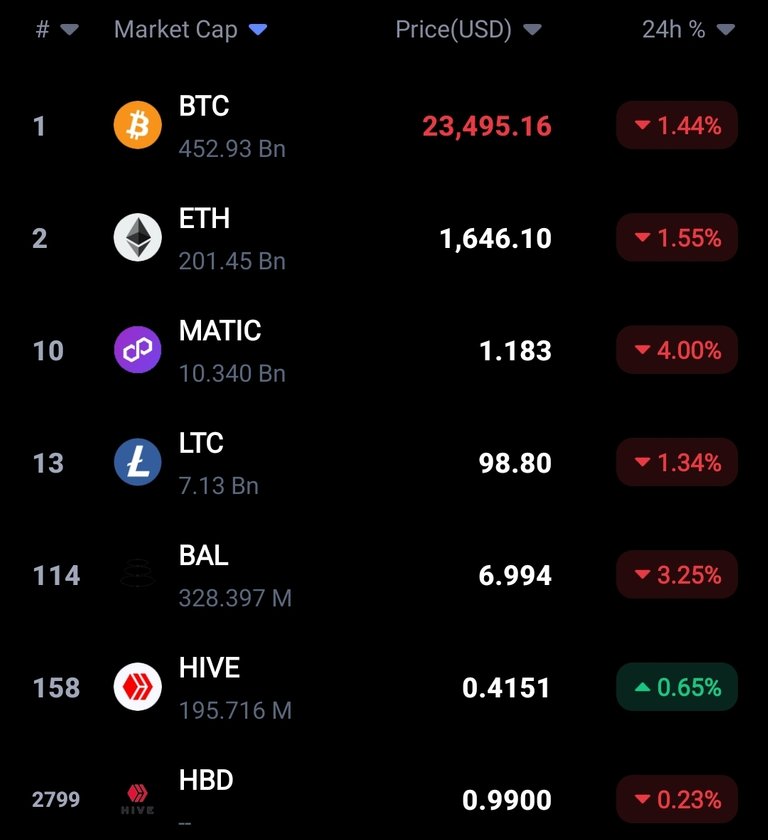 It wasn't too much later, though, that HIVE went on a nice bull pop [up forty percent at the moment] which seemed to be pretty well distributed across exchanges (not just a Korean pump and dump?) but I, for one, am not too excited about it.
Sure, I like seeing number go up, but we've seen this a hundred times...thirty or forty percent in a day is unsustainable and we'll be right back where we were, if not lower, in a day or two. 😡 I'd rather see it go up by a percent or two and hold it, but that's more than we can seem to expect from this coin.
I was kinda' worried about my Polygon investment since I wasn't able to get into classic Aave yesterday and had to go digging through different version menus to find my balances at all, but it was back when I checked today. Not great, but only losing .4 ETH right now as opposed to having done nothing like two years ago. 😡
Worked on my post and after I got it published and shared just basically lost all will. I think the French call it ennui...even sleeping or wasting time being entertained loses its luster, but laying in bed watching YouTube made me feel even worse, so I "accomplished" something by downloading a new Oculus game. 😛
It is pretty fun, though. 😃 I got The Last Clockwinder; it's been out for a bit and I'd considered it before...like a puzzler where you record yourself doing stuff and then work with your clone to make certain things and reach certain goals.
It's been a decent challenge so far and though it didn't hold your hand, really, it did ease you into the gameplay quite nicely...something to think about possibly trying to emulate with my own thing if I ever get that far.
I quit out, let it recharge, got some lunch, and then jumped back in again...to be honest, I did (kind of) want to get out for a walk, but it's still wicked cold out and I'd feel bad going out with the dog and if I did take him he'd probably hurt his feet on the salt on the sidewalks...those were the excuses that piled up in my head and that was overwhelming reason not to go, right? 😜
Quit out again 'cus the battery was barking at me and was able to convince myself to watch a movie (wow). Seemed like an interesting concept, Downsized, where people could shrink themselves to like a couple inches tall , and it had a lot of big-time celebs in there, but it ended up being a lot more drama than sci-fi and a very clear environmentalist bent to it. Let's say I made it through the whole thing awake, but I don't think I'd want to watch it again.
Cleaned up a bit in the kitchen and got the dishes done, but that was about it. Chatted a bit on Discord, watched some YouTube (more sciencey stuff, trying to ween myself off of interrogation videos), and then made myself some Dinty Moore Stew for dinner.
Got ready for bed fairly early, and put on some Letterkenny. I did make it through a couple episodes, but fell asleep before too long.
---
Splinterlands:
I don't know, man. HIVE pops by thirty percent and yet the value of my Splinterlands rental income is still only a dollar? 🤬
It's a far cry from what I had hoped would come from doing this, but at least it is more or less passive, and I'm pretty sure a dollar is more than I'd be making playing it anyway, especially with soulbound rewards cards that might have some value in a few years' time.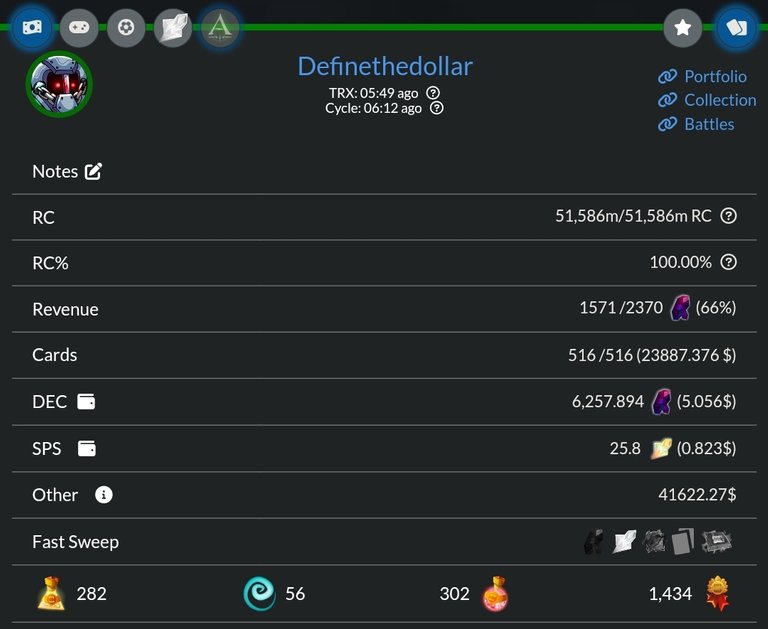 Claimed the SPS interest for the day, paid the rental fee, and since I've been staking the last three days or more, I left the rest liquid to start saving to swap out.
dShitty:
Dude, this has gone beyond shitty. I really don't understand why they don't see that what they've been doing over and over again doesn't work...just screws everybody. The big bois still seem to get their income and dump all over the shittoken anyway, I mean, they're probably just trying to extract what little value they can out of the game...meanwhile the rest of us just sit and watch a thing that literally has no point (or, rather, has a point that is self-defeated play-to-earn-nothing).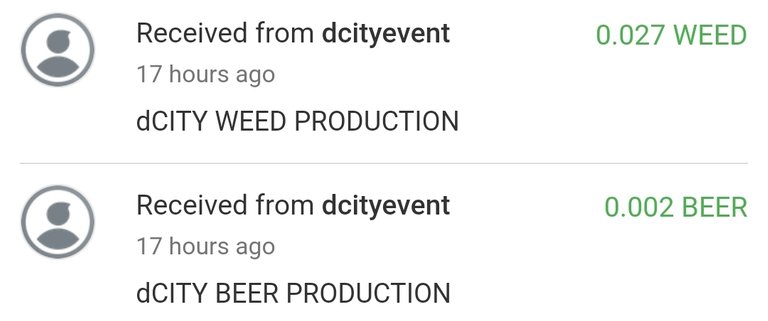 RS:
I guess my Ego actually isn't zero, but I forgot to do the stupid extra refresh after it refreshed this time and I set a mission going instead of a lesson. Oh, well.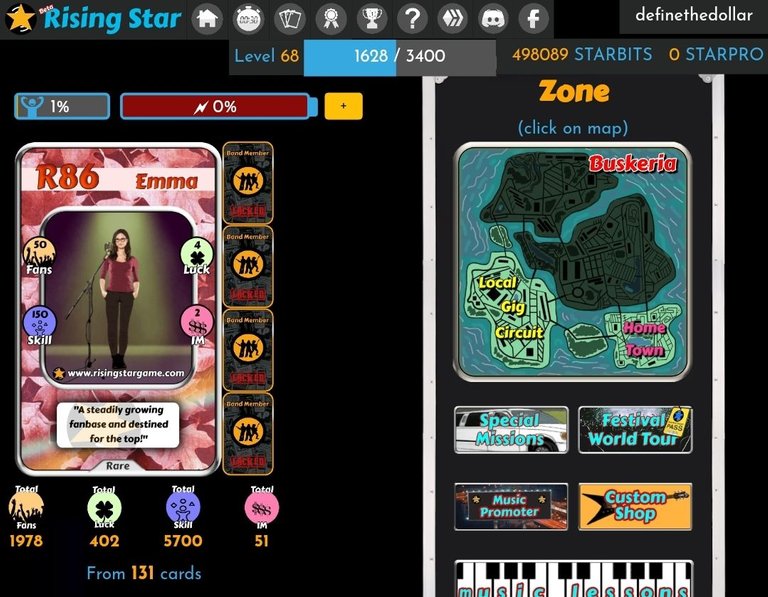 HK:
The words I have for HashKings today are: I have no words for HashKings today.

GLX:
Seems like my daily claim has fallen a bit here over time...not long ago forty was less than half and I was staking up the rest. Now, forty is the bulk and I'm only staking around thirty or so. 😡 Still, it did help that the forty were worth over two HIVE...spent it already on SQM.

WOO:
Yeah, well, not sure what's up, but the WOO rewards are definitely borked today. 😭 I should have like fifty and two fifty at this point, but it's not moved really since yesterday morning.
I went over to their Discord and asked, but ended up putting in a support ticket for it, and as of this post it's still in the same spot. 😢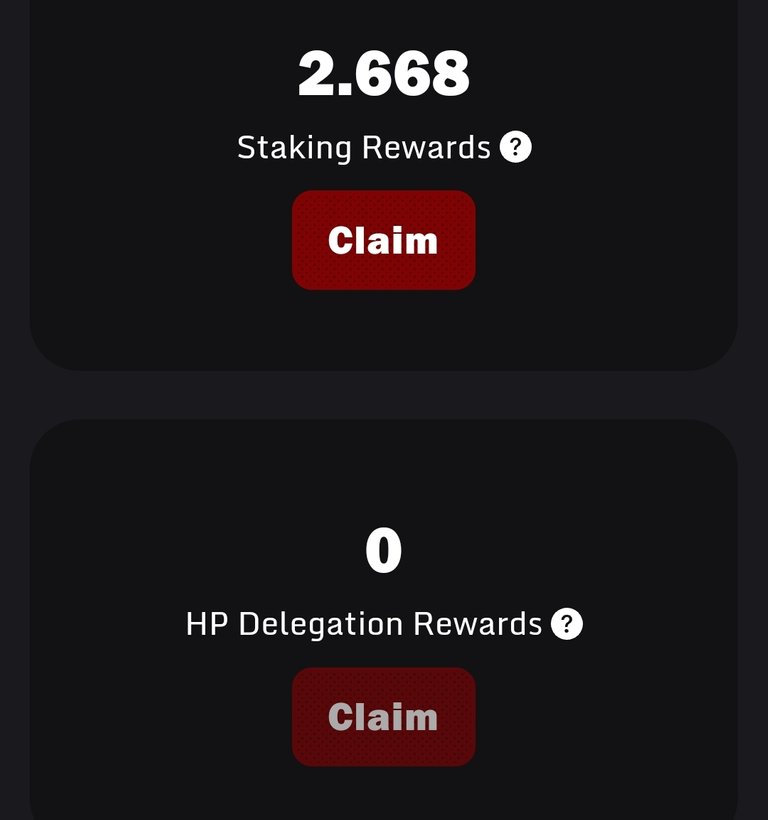 I think this is a more serious issue than just nodes acting up since everything else seems to load up properly. 🤔 I'm sure they'll fix it (and hopefully they'll make good on the currently lost income).
CCC:
After having watched the AMA and doing my best to tease out my confusion between CraftINK and CCC (too many games in development 😅), I got it in my head to somehow incorporate Solairitas into their game (that's its premise as far as I understand, that you learn about various projects and stuff on the Hive blockchain as you play) but regardless of what comes of that, I got an itch to go in harder for some more CCPower and the potential for partnership.
Went into the market and snagged three more SQM at regular price bringing me to five square meters in the game. Probably not quite enough to have a wind turbine and/or solar panels, but maybe if they're miniature. 😆 After I'd already done that, there was a sale announcement, and I was able to get .5 more at a ten percent discount. 😃👍
So, that's about fifty-five HIVE already just in SQM, plus I picked up some CCD a while back too...feeling a bit exposed, but no risk, no reward, right? At least, hopefully, I won't look back at these games and feel butthurt about getting in later than was wise (like I do with WOO right now, even though it still doesn't even exist yet 🙃😅).
---
Average Last 7 Days: 10,701
Lifetime Average: 14,490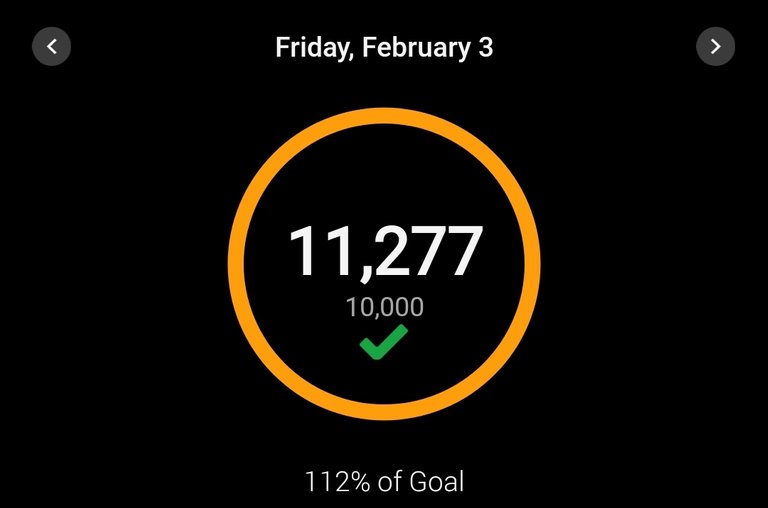 10k per Day Streak: 117

Longest Streak: 204
Distance on shoes: 1296.57 km
Distance on hikers: 67.07 km
#AutomaticWin Tally: 425
#AutomaticWin Streak: 0
Longest Streak: 53
#TripleTen Tally: 118
#TripleTen Streak: 0
Longest Streak: 7
#DoubleDay Tally: 236
#DoubleDay Streak: 0
Longest Streak: 37
Highest Floors: 120
Highest Daily Steps: 41,528
Zombies evaded: 0/0
Mindfulness Diary:
Health: 90%
Satisfaction: 80%
Energy: 88%
Productivity: 53%
---
Referrals: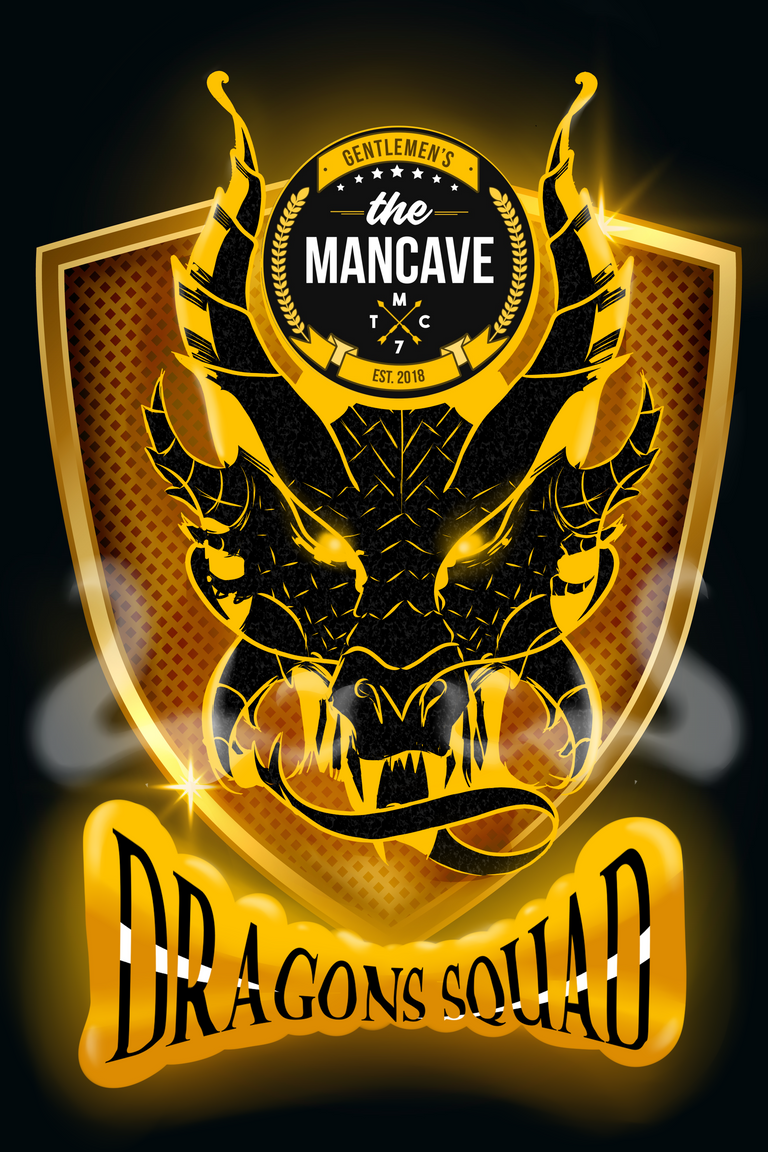 Power up and Hive on!
---
---